Jackson: Stephen Curry, Klay Thompson Are the Greatest Shooting Backcourt...
Use your ← → (arrow) keys to browse more stories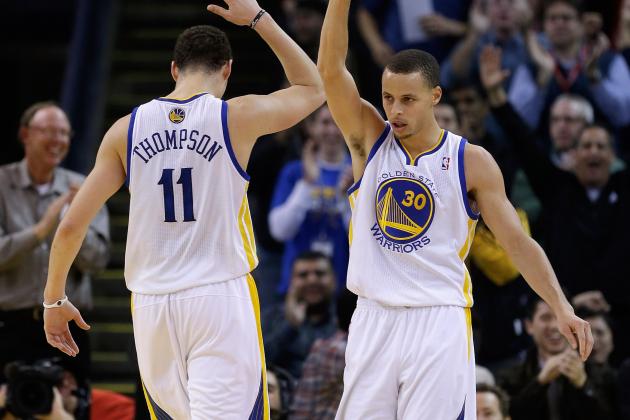 Ezra Shaw/Getty Images

It was hard for anyone to walk away from Tuesday's Golden State Warriors win over the Denver Nuggets without fawning. Denver scored 117 points on a home floor on which they had previously run up a 39-3 record during 2012-13, and still lost to a Warriors team that seemed to get whatever it wanted following a smart screen and long jumper. Stephen Curry and Klay Thompson didn't even take a free throw in the win, and yet they combined for 51 points on just 24 shots because the pair's outside marksmanship was so brilliant...