NBA Playoffs 2013: Predicting Which Teams Will Pull off Game 2 Upsets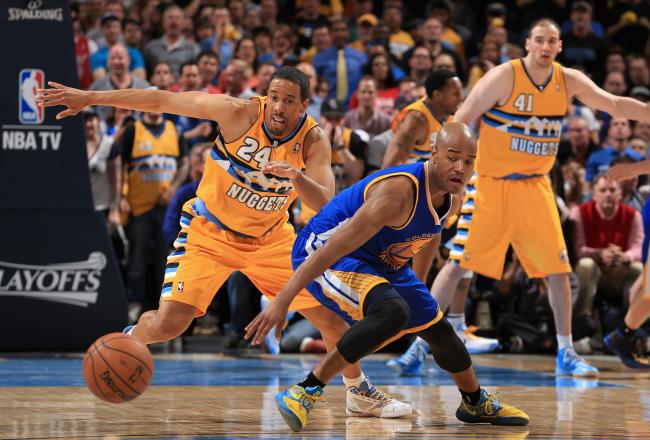 Doug Pensinger/Getty Images
The 2013 NBA playoffs are a time of extraordinary highs, devastating lows and stunning upsets. After the first game of action, however, the home teams went 8-0 and did so in rather dominant fashion.
The question is, which teams will pull off upsets in Game 2?
For those who watched each respective Game 1, you're well-aware of the fact that the home teams dominated the opposition. While a select few games were close, there was no way around how lopsided a majority of the contests were.
According to Alok Pattani of ESPN, the home teams won Game 1 by an average of 16.0 points per game.
Home teams 8-0 in #NBA playoffs 1st Rd Gm 1s. Avg margin of 16.0 PPG, 5 decided by 17+ Pts. DEN-GS aside, hoping for more competitive Gm 2s.

— Alok Pattani (@AlokPattaniESPN) April 22, 2013
That's what you call a one-sided affair.
With that being said, the Chicago Bulls proved to be the exception to the rule by pulling off a Game 2 upset over the Brooklyn Nets. On the opposite side of the country, the Los Angeles Clippers needed a game-winner with 0.1 second remaining from Chris Paul to defeat the Memphis Grizzlies.
Now we're in the stage of playoff basketball.
No. 6 Atlanta Hawks over No. 3 Indiana Pacers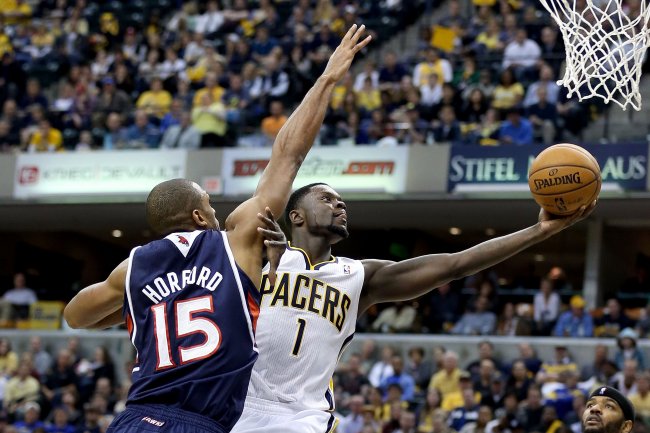 Andy Lyons/Getty Images
During Game 1, the Indiana Pacers emerged with a 107-90 victory over the Atlanta Hawks. Paul George recorded a triple-double, went 17-of-18 from the free throw line and scored 23 points in the process.
Chances are, he won't get a second consecutive triple-double and the Hawks will not allow him to attempt 18 free throws.
The Pacers are still the superior team, and they are more than capable of winning if George continues to struggle from the floor. For those who believe he won't, note that George is a career 35.5 percent shooter in 17 postseason games.
Even still, the Pacers have the defensive firepower and offensive sufficiency to win.
In Game 2, however, expect the Hawks to come out firing and pick up a surprising win with something to prove. As for those who believe they simply can't do it, note that the Hawks shot 50.0 percent from the field.
The key here is that Kyle Korver went 2-of-7 during Game 1—something unlikely to repeat itself.
The Pacers are the deserving favorites to win this series, but they'll slip up in Game 2 as the Hawks prove their worth. This is not a slight on Indiana, who should be able to take a road game of their own, but this is a more even series than people know.
With Josh Smith approaching free agency, look for J-Smoove to prove his All-Star chops with the bright lights shining.
No. 6 Golden State Warriors over No. 3 Denver Nuggets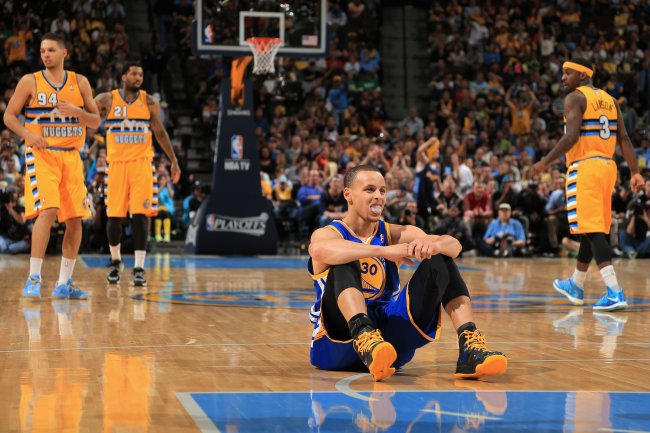 Doug Pensinger/Getty Images
During Game 1, the Denver Nuggets needed a game-winner from 37-year-old Andre Miller to withstand a furious rally by the Golden State Warriors. The Nuggets won 97-95 and thus continued their stretch of home dominance.
It certainly doesn't help the Warriors' future cause that David Lee will miss the remainder of the season with a torn right hip flexor.
With that being said, the game after a star goes down is often the time that a team comes together and pulls off an upset. That appears to be the case for the Warriors, who lost by just two despite the fact that Lee shot 4-of-14 from the field in Game 1.
Furthermore, the Warriors lost by just two points despite Stephen Curry going 7-of-20 and Jarrett Jack shooting 3-of-12 from the field and 0-for-5 from three.
The fact of the matter is, the Nuggets are without their second leading scorer in Danilo Gallinari. Gallo led the team in three-point field goals, which is important to note considering the Nuggets ranked 25th in three-point field-goal percentage during the regular season.
The Warriors were first.
With Lee injured, the Nuggets are the better team and they will remain the favorites to win this series. With that being said, the Warriors will enter this game as a collective unit that is looking to win for its fallen teammate.
For what it's worth, the Warriors outscored the Nuggets 30-26 after Lee left with an injury.
No. 7 Los Angeles Lakers over No. 2 San Antonio Spurs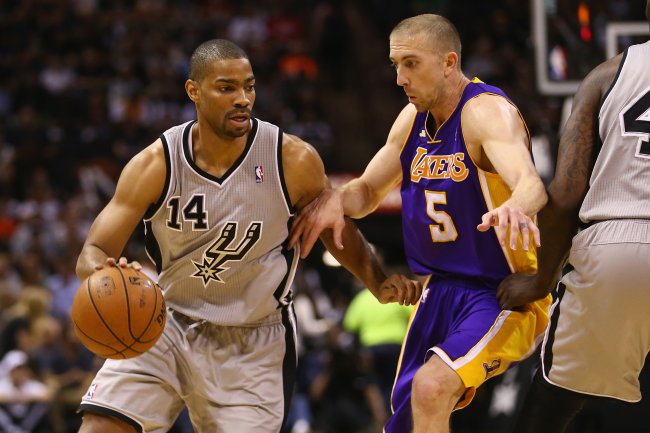 Ronald Martinez/Getty Images
The Los Angeles Lakers are going to have an uphill battle when it comes to winning a series against the superior San Antonio Spurs. With that being said, there is one factor that we seem to consistently overlook.
The Lakers and Spurs are bitter rivals.
When a rivalry is involved, there will be upsets on the opposition's home court. While the Spurs are still in position to win this series in as few as five games, expect the Lakers to come out with fiery passion in Game 2.
Don't forget, Dwight Howard has led much worse teams to much greater postseason success.
During Game 1, the Lakers had every reason for confidence as D-12 and Pau Gasol combined for 36 points and 31 rebounds. Unfortunately, Steve Nash and Steve Blake combined to shoot 11-of-28 from the floor.
Expect L.A. to come together and win at least this one game—no matter how difficult it may be to win in San Antonio.
This article is
What is the duplicate article?
Why is this article offensive?
Where is this article plagiarized from?
Why is this article poorly edited?