Remember That 'Blind Date' Show? Josh Thomson Was on It...
Use your ← → (arrow) keys to browse more stories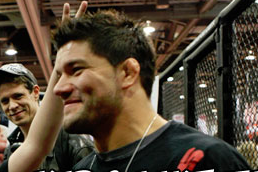 Blind Date spanned a total of seven seasons with 910 episodes under its belt. In the television syndication world, that's called a [expletive] home run. David Garfinkle, Jay Renfroe and the rest of the executive producers on the show are still getting monthly checks that are probably more than you will earn this entire year. That's the beauty of television, there's no such thing as a 'near hit.' Shows are either drastically successful, or should have never been on air in the first place. In this example, Blind Date is television studio's dream -- and Roger Lodge is getting a well-deserved monthly residual check as well...