Jaguars 2013 Draft Picks: Results, Analysis and Grades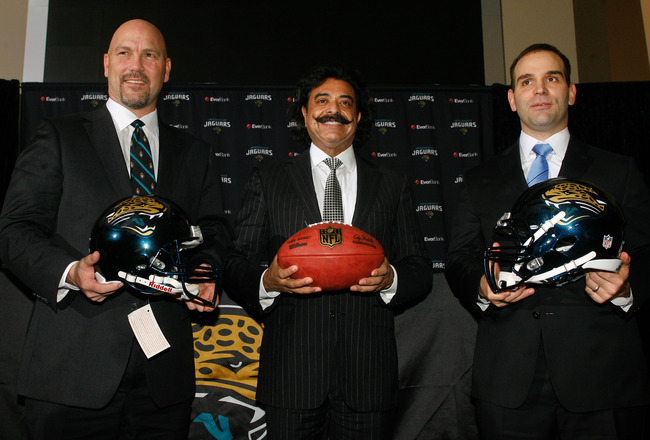 Phil Sears-USA TODAY Sports
Think of this post as your Jaguars Draft Headquarters. I will be updating picks as they occur throughout the draft and providing quick blurbs and grades within 15 minutes of each pick.
My grades will be based on the value of the players selected versus the value left on the board; they will NOT be based simply on my opinion of those players' talent level. The grades will also take into account how well the Jaguars use draft equity. For more info on my concept of draft equity, read my writeup at Big Cat Country.
Keep Reading

Jacksonville Jaguars: Like this team?