Cooper Taylor: 5 Things You Need to Know About the Former Richmond DB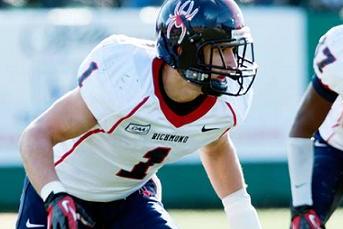 Cooper Taylor is a defensive back from the University of Richmond who is going to be a great late addition to a team's draft. Taylor may not be well known because he played at Richmond but the former Spider has serious NFL talent. Most draft websites have Taylor being drafted in one of the late rounds.
Despite his low projection, Taylor will provide immediate depth for any team that is looking for defensive back help. Here are five things you need to know about Cooper Taylor.
Begin Slideshow

»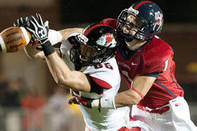 Full Name: Cooper Taylor
Hometown: Atlanta, Georgia
High School: Marist School
Year: Redshirt Senior
Taylor played three years of football at Georgia Tech before transferring to the University of Richmond, where he only played two years. He played four positions in high school (receiver, free safety, running back and quarterback). He is the son of Jim Bob Taylor, who played for the Baltimore Colts.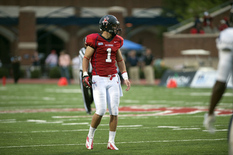 2008 (Georgia Tech): 1 INT, 45 solo tackles, 24 assisted tackles, 69 total tackles.
2009 (Georgia Tech): 1 INT, 7 solo tackles, 9 assisted tackles, 16 total tackles.
2010 (Georgia Tech): 2 solo tackles, 3 assisted tackles, five total tackles.
2011 (Richmond): 1 INT, 20 solo tackles, 43 assisted tackles, 53 total tackles.
2012 (Richmond): 4 INTS, 45 solo tackles, 33 assisted tackles, 78 total tackles, 1.5 Sacks.
Cooper Taylor had a tremendous freshman year at Georgia Tech followed by two straight injury-ridden seasons. Upon transferring to Richmond, Taylor got back on track before posting his best season in his college career in 2012.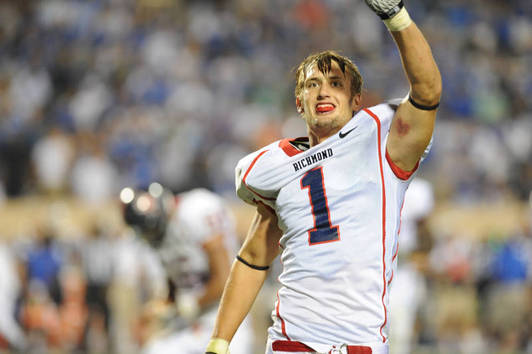 Measurables
Height: 6'5"
Weight: 228
Arm Length: 32 1/4
Hand Size: 9 5/8
Pro Day Results:
40-yard dash: 4.45/4.54 seconds
Vertical: 36.5"
Broad Jump: 10 feet 7 inches
Bench Press: 23 reps
*Stats from CBS Sports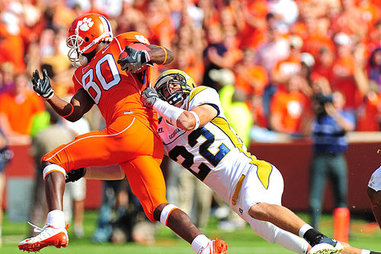 Taylor chose Georgia Tech over Mississippi State, Virginia and Duke.
His father attend Georgia Tech.
Taylor was diagnosed with Wolff-Parkinson-White Syndrome after being diagnosed with an extremely high heartbeat his sophomore year.
He transferred to Richmond with two years of eligibility.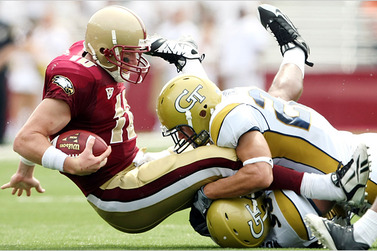 "Plays with excellent aggression and physicality. Decisive in his decision making and shows a good burst, arriving to the play quickly and ready to blow up the ballcarrier. Better than expected athleticism for his size, and flows to the action while breaking down on the move." - CBS
"Did an excellent job at the Shrine Game of digesting the coaches' instructions and applying them immediately, always appearing focused and zoned in on what is going on around him."- CBS
"His official position will be strong safety, but he's one of those guys who could possibly bulk up and play outside linebacker. Reminiscent of Kam Chancellor of the Seattle Seahawks." - NFL.com
"With his size and strength, he is an enforcer against the run but he also showed the range and athleticism to be effective in coverage as well as the football intelligence to digest a lot of coaching all at once." - NFLDraftScout.com