Norwich City: 5 Things Learned from Reading Win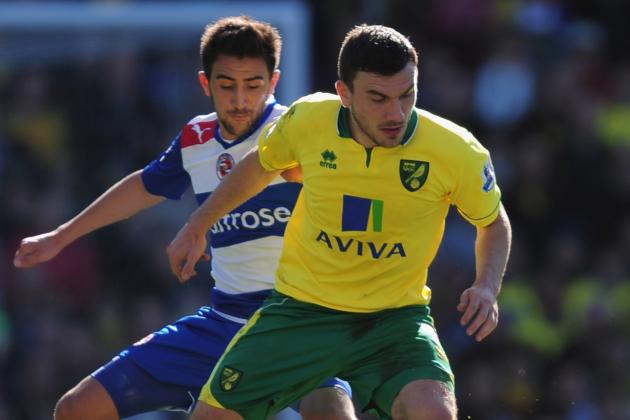 Jamie McDonald/Getty Images

It was one of the biggest games in club history when Norwich City faced a Reading side on the verge of relegation. The build-up was intense, and I think everyone agreed that it was a game the club simply needed to win. And we would have all loved it if the team could also turn in one of the performances of the season.
However, it's important to remember that the team had recorded just one win in 16 going into the game, so there were plenty of nerves going around Carrow Road as well. But it all turned out okay in the end with a vital 2-1 win secured. So, join me now as I review some of the finer points from the match.
Begin Slideshow

»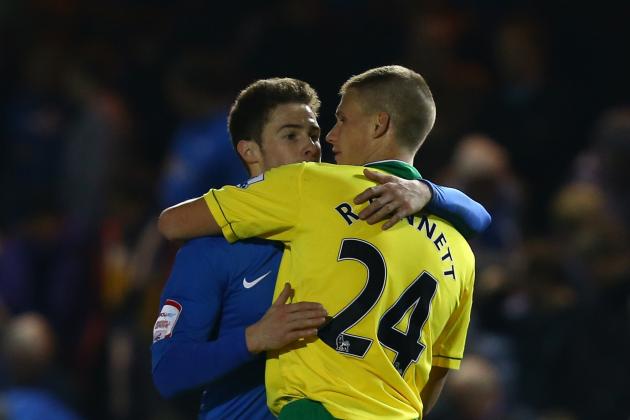 Jan Kruger/Getty Images

Ryan and Elliott Bennett pretty much stole the show by contributing the two goals. And I think that was fitting. Both players have been largely on the outside of things this season and certainly have endured their share of criticism as well.
However, they showed they had the quality we needed when we really needed them. Things could have gone badly wrong when Michael Turner had to leave the field of play with injury, but Ryan Bennett slotted in superbly. He put on an excellent performance at the back and was even able to score the vital first goal.
The crowd were starting to fear the worse; we started the first half very brightly, but that early endeavour faded away as the half went on. By the end of that period, Reading were coming more and more into the game. Therefore, the start of the second half was always going to be vitally important.
It was a superb all-round performance from Elliott Bennett that showed the sort of potential that was the reason why he was signed from Brighton. The goal he scored just capped things off brilliantly. Hopefully, he can now go from to strength to strength.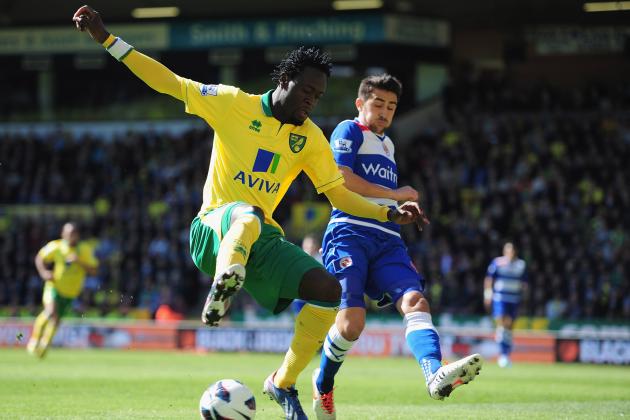 Jamie McDonald/Getty Images

The big debate after the match was if Kei Kamara is worth a contract or not. Of course, the player is currently only on loan at Carrow Road, and Chris Hughton will need to decide if he wants to retain him for next season. It has been suggested that a deal could easily be done for a bargain fee if that's what Norwich wanted.
It's an issue that has divided fans with many liking what they have seen so far, but others feeling he isn't quite up to Premier League standard. My day job involves me working with football statistics, so it would be remiss of me not to point out that he has only scored one goal. And this is a big reason why some fans feel he doesn't have what it takes.
I'm personally somewhere in the middle. I have generally been impressed from what I have seen from him but admit to being a little worried about his poor goal return. I'm not naïve enough to believe that he will become a regular goal-scorer given time. It's obvious by looking at his career that clearly isn't what he is all about.
However, I think Norwich City were fully aware of this before they chose to take the player on loan. He clearly brings something to the table with his energy, strength, power and pace. And let's be honest, these were things the Canaries didn't have in their squad before.
Watching Saturday's game against Reading, there was clearly something very good about Elliott Bennett's pace down the wing and Kamara's pace and power up front. It's going to be a very interesting summer transfer window for the club, and the size of the budget may play a significant role in the outcome of this one.
That all being said, I don't think the player was brought here just to give us a hand for the second half of this season but required closer inspection. Chris Hughton clearly wasn't totally convinced that he could adapt to the Premier League. But he played impressively against Reading, which included bringing the best out of goalkeeper Alex McCarthy on at least two occasions.
On reflection, I would take the player and use him as an impact sub next season. But would stress that I think we need to find another proven goal-scorer to offer that bit of support and competition for Ricky van Wolfswinkel.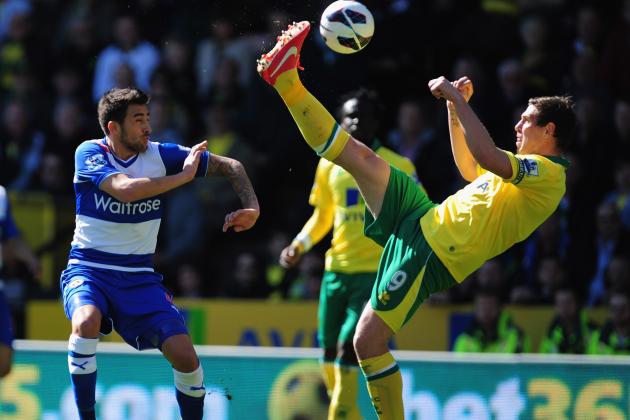 Jamie McDonald/Getty Images

Another debate going on after the match was on the performance of Grant Holt. Some feeling he was a bit all over the place, while others thinking that he was back to his best. Again, I stand somewhere in the middle on this.
I thought at times in the match he did look a bit all over the place, but he certainly played his part in the goals and used his experience to get us over the line. Overall, I was happy that he was out there doing his best for Norwich City.
Nevertheless, I feel that his future remains somewhat unclear, and I wouldn't be at all surprised if he moved on to pastures new during the summer. I think it's fair to say that Norwich fans will be treated to a more refined striker when Ricky van Wolfswinkel arrives during the summer. For now though, we are happy just to have our experienced campaigner helping us over the line.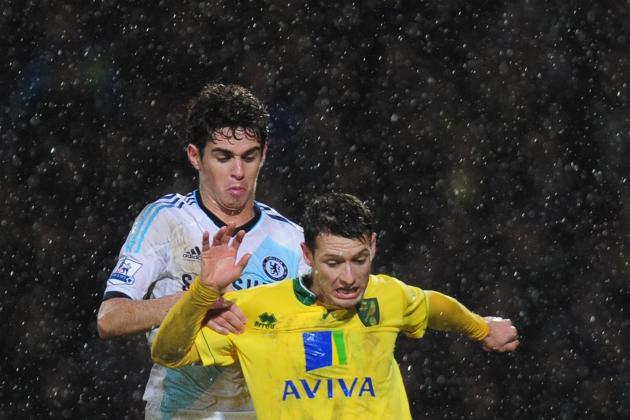 Jamie McDonald/Getty Images

One of the big calls on this game from Hughton was the decision to not play Wes Hoolahan. It was certainly a big call, because most Norwich fans consider him the most talented attacking player. But for all his talent, he hasn't scored or assisted anywhere near the amount of goals he would have liked.
There is certainly something to be said of having two attacking wingers and two strikers up top, and that simply isn't possible if you also want Hoolahan on the team. Therefore, it will be interesting to see if the Irish midfielder can get back into the side. There will be some questions about if he is going to be a regular starter in the Premier League next season.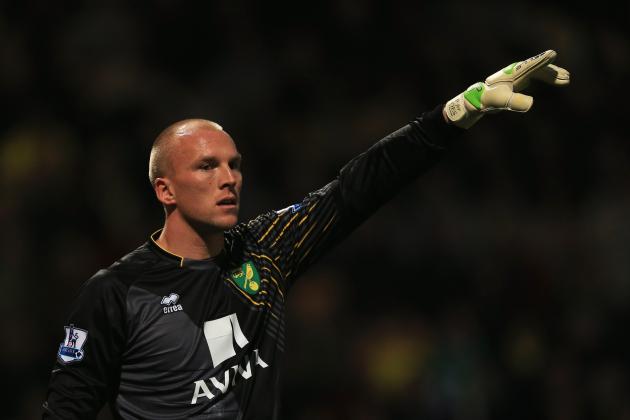 Richard Heathcote/Getty Images

As far as I'm aware, John Ruddy is now fit and ready to play for the first team again. Mark Bunn has certainly done a decent job while Ruddy has been injured. However, I think he knows he should have prevented the Reading goal, and I am sure that Ruddy would have kept it out.
There was some debate going on before the match on when the right time to bring Ruddy back would be. I was one that wanted him to start the Reading game, but others feel that Bunn deserves to keep his place until the end of the season.
I certainly understand the logic behind this, but think having our No. 1 goalkeeper just gives us something extra. And the sooner he is back between the posts, the better. Against Stoke, we will need a big physical unit to stand up against their direct approach, so think it's the ideal time to bring Ruddy back into the fold.