Brett Maher: 5 Things You Need to Know About the Nebraska Kicker
Eric Francis/Getty Images

You've got to feel at least a little bad for kickers.
So often they're regarded as afterthoughts on their respective teams. Many people are cruel or ignorant enough to not even consider kickers football players.
And then it happens. It's fourth down at the opponent's 38-yard line. Your team is down by two with three seconds left on the clock. The 55-yard attempt should be within your kicker's range.
For that brief moment, the kicker goes from afterthought to the single most important player to ever take the field.
Like it or not, kickers should receive more praise for the nerve-wracking position they play. Who else can suddenly be thrust into relevancy in the waning seconds of a game and not suffer a complete mental breakdown?
One kicker who definitely should not go unnoticed is Nebraska's Brett Maher. The graduating kicker had an extremely successful career with the Huskers, and he's looking to bring his talents to the NFL. Let's get to know him little bit better.
Begin Slideshow

»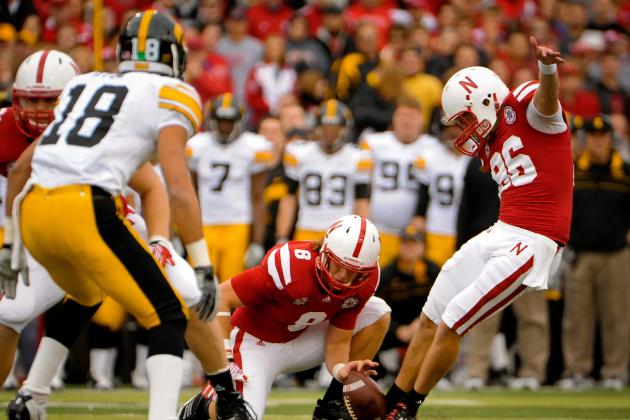 Eric Francis/Getty Images

Full Name: Brett Maher
Birthday: November 21, 1989
Hometown: Kearney, Nebraska
High School: Kearney High School
Major: Secondary Education—Mathematics
Year: Senior
Maher was a standout at Kearney High School, nailing 41 of 46 extra points and 8-of-14 field goals. He was also Kearney's punter and averaged 41.2 yards per punt.
Maher backed up his on-field talents with outstanding work in the classroom. In 2009, he was both a Second Team Academic All-Big 12 pick and a member of the Big 12 Commissioner's Spring Honor Roll.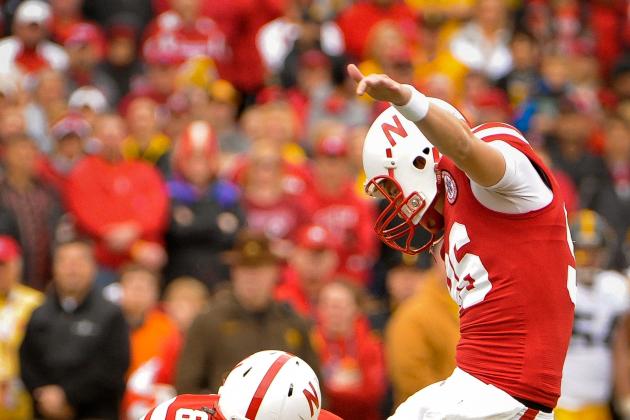 Eric Francis/Getty Images

2011: 13 games, 19-23 field goals, 82.6 pct, 43-44 extra points, 100 points scored
2012: 14 games, 20-27 field goals, 74.1 pct, 59-59 extra points, 119 points scored
Maher didn't get to start until his junior season in 2011, but he made the most of it. He was named Big Ten Special Teams Player of the Week three times, as well as being named the All Big Ten Kicker by multiple outlets, including coaches, media, Yahoo.com and ESPN.
His field-goal percentage took a hit in 2012, but he still had an overall strong season. His 20 field goals put him 13th in the nation, and his long of 54 yards was good for eighth in the nation. If nothing else, his stats show that he's a reliable kicker.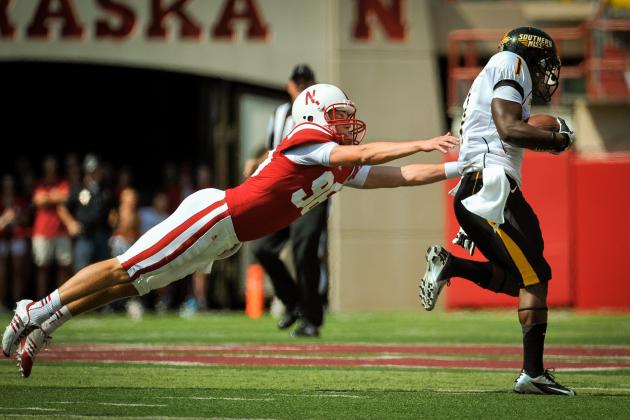 Eric Francis/Getty Images

Measurables
Height: 6'0"
Weight: 186 lbs
Arm Length: 31 5/8"
Hand Size: 9 1/8"
Combine Performance: Made 14-of-15 field goal attempts.
Pro Day: Made 10-of-10 field goal attempts, worked out in kick off drills as well
Maher had a pretty impressive day at the combine, missing only one field goal out of 15 attempts. Sure, it's not as athletic as other drills, but the Nebraska kicker faced plenty of pressure nonetheless. He also made headway off the field, meeting with over a dozen teams.
He followed that up with a solid pro day, nailing all 10 of his field goals. He even showed off his kickoff prowess. Maher was already thought to be a top prospect at the position coming into the offseason; with these two showings, he solidified that spot.
Combine Stats: Big Red Today
Pro Day: NFL Draft Scout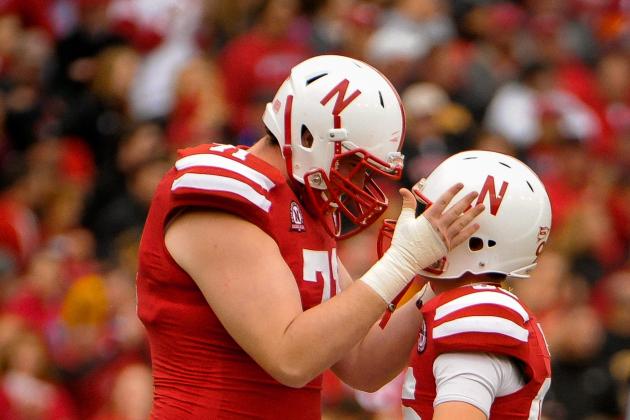 Eric Francis/Getty Images

Maher entered the 2011 season facing a daunting challenge: succeed Alex Henery, who graduated as the NCAA's most accurate kicker of all time.
He was a highly respected kicker coming into 2012. He was voted as a Preseason Second-Team All-American by Athlon and First-Team All-Big 10 by Athlon. Following his 2011 season, Maher was voted a First-Team All-American kicker by Yahoo.com and was an honorable mention in Sports Illustrated's All-American voting (all awards sourced here).
Maher was quite the athletic stud in high school. In addition to his duties as kicker and punter, Maher also played wide receiver and totaled 775 yards and 10 touchdowns. He also won the state championship in long jump as a senior, and won the pole vault by setting a new state record.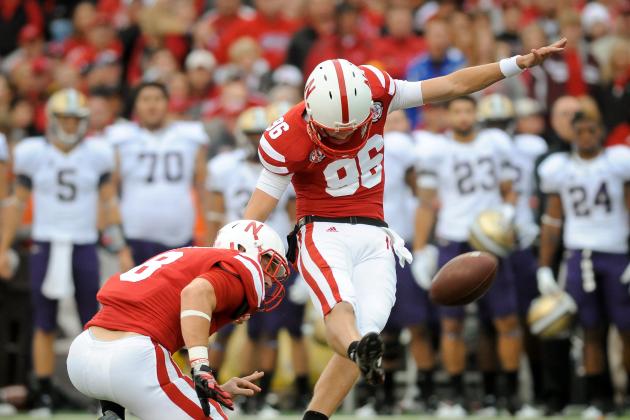 Eric Francis/Getty Images

Maher is listed as Walter Football's fifth best kicker available in the draft.
His agent, Rob Roche, believes that Maher's performance in the combine "solidified his spot as one of the top kickers in this year's draft."
CBS Sports lists Maher as the third best kicker available in the draft.
Kickology, a blog dedicated to all things kicker-related, ranks Maher as the fourth best kicker available in the draft.