Blaize Foltz: 5 Things You Need to Know About the TCU Guard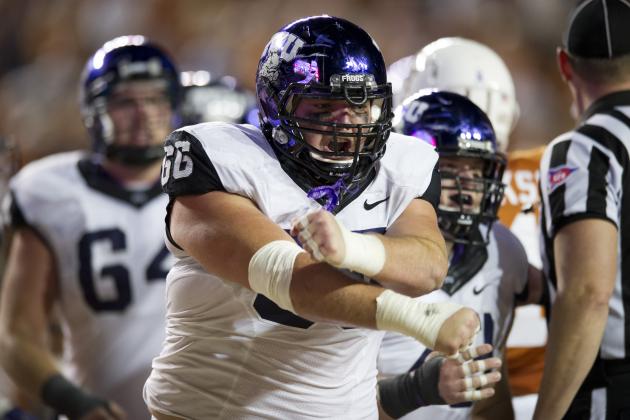 Cooper Neill/Getty Images
Blaize Foltz could develop into a solid guard in the NFL
TCU's Blaize Foltz is a solid representation of why the NFL draft is an exciting event. After a successful career in Forth Worth, Texas, Foltz is on the fringe in terms of his draft status. Whether or not he is drafted late on Saturday is certainly something to keep an eye on.
Foltz attracts the attention of NFL teams and their scouts because of his toughness and work ethic.
General managers and coaches look for players who unwaveringly give 100 percent out on the field. Foltz is the type of player who can be relied upon to fulfill this requirement.
Look no further than Foltz if you are searching for a prospect who brings a hardworking mentality to work everyday. Here are five things you need to know about TCU's guard.
Begin Slideshow

»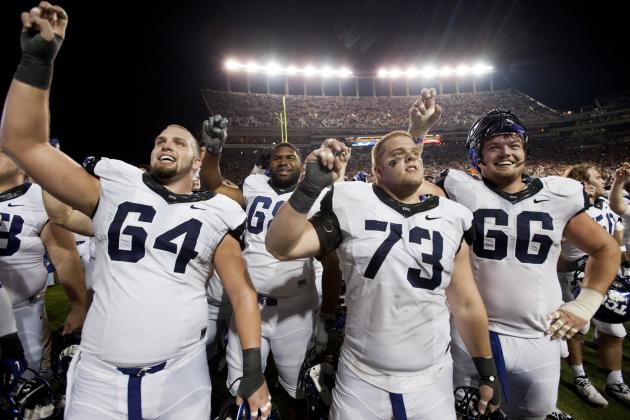 Cooper Neill/Getty Images
Foltz was the first player to play Division 1 football from Rose Hill High School
Hometown: Rose Hill, Kan.
High School: Rose Hill High School
Major: Communications
Year: Graduate
Foltz played the 2012 season for TCU as a graduate student after receiving his degree in communications. He played on both sides of the ball at Rose Hill High School, recording five sacks and 64 tackles as a junior.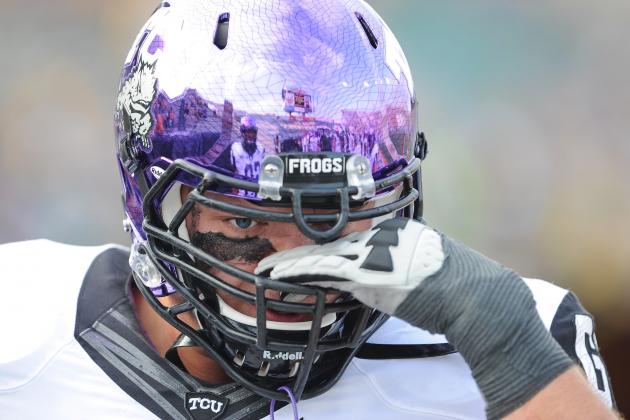 Jerome Miron-USA TODAY Sports
Foltz started in 26 consecutive games for TCU
2009: Started two games at right guard and played in 12.
2010: Played five games at right guard.
2011: Started all 13 games at right guard.
2012: Started all 13 games at right guard.
Foltz ended his four-year playing career at TCU by starting 26 consecutive games for the Horned Frogs. In 2010, he was sidelined for the remainder of the season after five games due to an ACL injury.
As a first-year starter in 2011, Foltz was a First-Team All-Mountain West selection. In 2012, he was named as a Big 12 Second Team selection.
Measurables
Height: 6'4''
Weight: 310 pounds
Arm length: 31''
Hands: 9''
Pro Day Results:
40-yard dash: 5.32 seconds
Bench Press: 33 reps
Vertical Jump: 25.5"
Broad Jump: 8'2''
20-yard shuttle: 4.83 seconds
3-cone drill: 7.94 seconds
Foltz was not a participant at the NFL combine in Indianapolis. His 33 bench press reps were impressive and would have ranked him among the elites in that category had he been a combine participant. Overall, Foltz improved his draft stock with this pro day performance.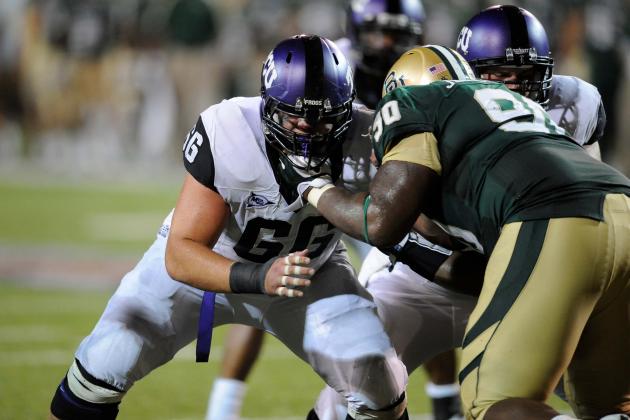 Jerome Miron-USA TODAY Sports
Foltz's brother Brady has followed him to Fort Worth
Foltz's father played football at Wake Forest, according to NFL.com. Since Rose Hill High School never graduated a Division 1 football player from its school, Foltz and his father sent out tapes of his high school games.
Since he signed on to play with TCU, Foltz became the first player to ever play Division 1 football from Rose Hill HS. His brother, Brady, followed in his footsteps by also deciding to play in Fort Worth for the Horned Frogs.
Foltz has already received his degree in communications with a minor in social work, according to his TCU profile.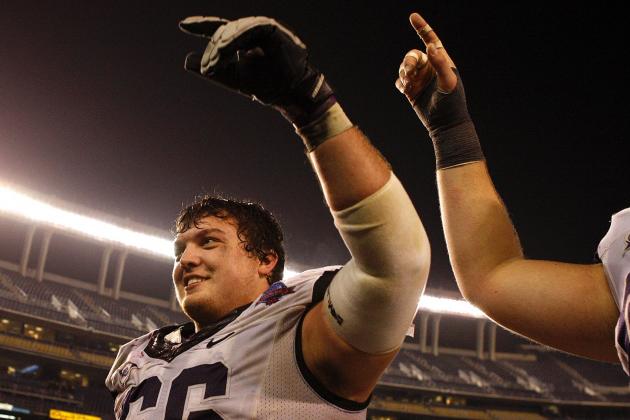 Jake Roth-USA TODAY Sports
Blaize Foltz could develop into a starter in the NFL
There is not a clear consensus regarding Foltz's prospects in this week's draft. He is projected anywhere between a late-round pick to being an undrafted free agent.
NFL.com compares Foltz to Mike McGlynn who plays center for the Indianapolis Colts. While it raises concerns over his athletic ability, Foltz is praised for having exceptional strength on the interior of the offensive line.
CBSSports.com ranks Foltz as the 22nd best guard prospect in the draft. According to Derek Stephens, Foltz could develop into a long-term starter in the NFL, if he improves his technique at guard.