Is There a Chance the Broncos Pick a QB in the NFL Draft?
Use your ← → (arrow) keys to browse more stories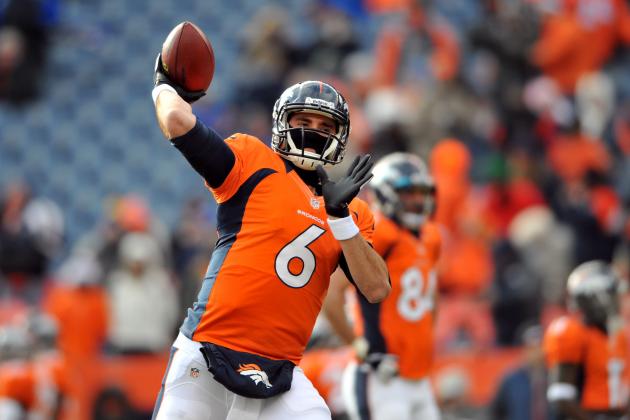 Dustin Bradford/Getty Images

Q: If Landry Jones goes un-drafted (if that is possible) would the Broncos bring him in for a look? Or would they use their sixth-round pick on him? The Broncos say they are looking beyond (Peyton) Manning is it too early to do it now?