Concern Meters for Every NBA Playoff Team in First Round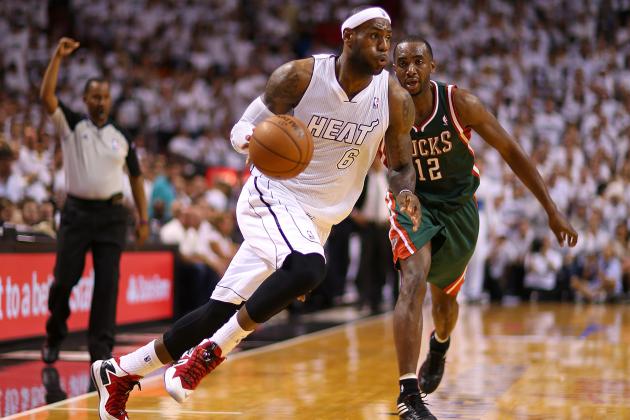 Mike Ehrmann/Getty Images

The 2013 NBA playoffs may be in their infancy, but there's plenty to deduce based off the small sample size we've been treated to.
Buzzer-beaters and blowouts have both been commonplace over the first four days of the postseason, with favorites flourishing and underdogs floundering.
With their playoff lives hanging in the balance, low seeds will need to combat oncoming feelings of panic and concern in ensuing games while high seeds look to close out their respective series in style.
Begin Slideshow

»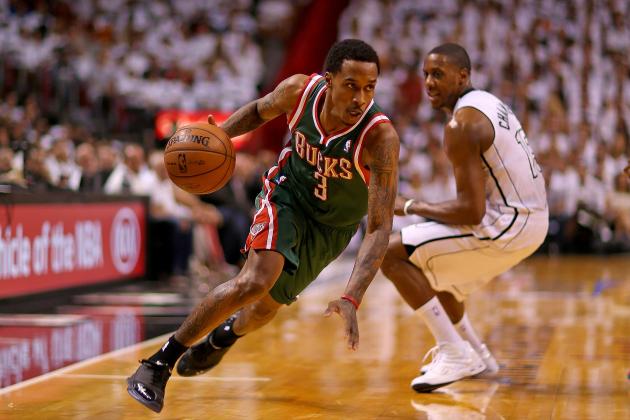 Mike Ehrmann/Getty Images

Concern Level: High
If you can accept Monta Ellis and Brandon Jennings for what they are, that's great. But just realize that they're incapable of carrying the Milwaukee Bucks to anything close to an upset of the Miami Heat.
Game 1 showed just why.
Jennings and Ellis scored 48 points on a combined 39 shots. Not only is the Bucks backcourt dependent on a rather large volume of shots to produce, but it isn't adept at spreading the wealth.
Despite possessing capable shooters like J.J. Redick, Ersan Ilyasova and Mike Dunleavy to dish the rock to, Jennings and Ellis combined for just five assists (and five turnovers) in Game 1.
Game 2 brought out the best in Ilyasova (21 points) and Larry Sanders (14 points), but alas, Jennings and Ellis couldn't master the art of efficiently leading the offense, combining to score 15 points on 5-of-22 shooting.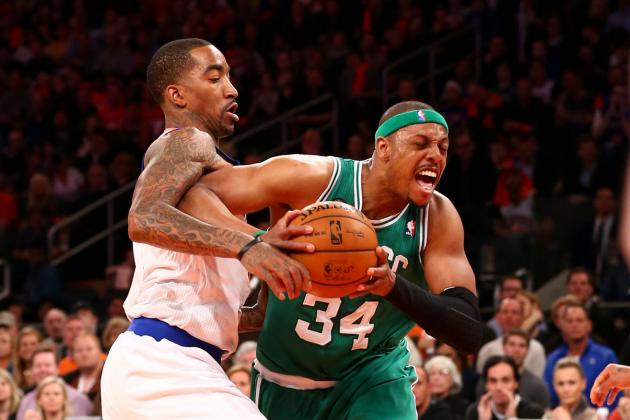 USA TODAY Sports

Concern Level: High

Through two games, the Boston Celtics have scored 48 second-half points. Things have gotten so bad for the Celtics offensively that they were outscored by Carmelo Anthony in the third quarter of Game 2, 13 to 11.
The defense has been a constant for the Celtics, as they've held the Knicks to an average of 86 points thus far, but they don't possess any players outside of Paul Pierce, Jeff Green and, occasionally, Jordan Crawford who can create their own shot.
Factor in that Kevin Garnett has been limited due to early foul trouble and a shaky jumper and the Celtics find themselves grasping at straws for quick fixes.
Teams coached by Doc Rivers tend to be mentally strong, so it wouldn't be a major upset if the Celtics were able to take one or both games as the series shifts back to Boston.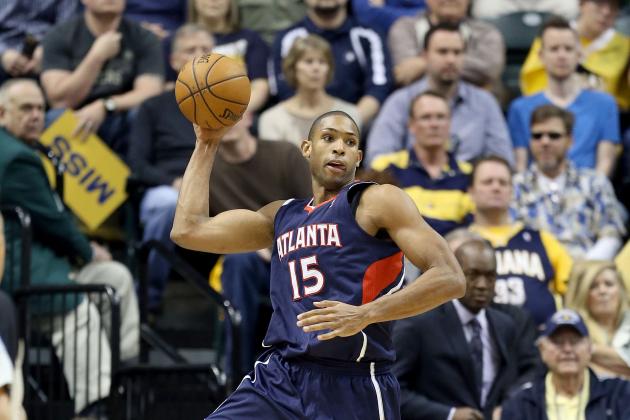 Andy Lyons/Getty Images

Concern Level: High
In Game 1 this past Sunday, the Atlanta Hawks didn't show much to inspire faith in their postseason cause. They were out-rebounded, out-hustled and passive.
The Indiana Pacers out-rebounded Atlanta 48 to 32 and grabbed nine more offensive rebounds than their opponents. In addition, the Pacers got to the free-throw line a staggering 34 times, converting on 88.2 percent of their looks from the stripe.
Conversely, the Hawks were limited to 14 free-throw attempts and hit on just half of them.
Josh Smith continued to mystify, as he relied on his shaky mid-range jumper to produce and totaled 15 points on 15 shots.
Larry Drew's game management didn't help much either, as Al Horford had only 28 minutes of action in Game 1.
For the Hawks to have any chance of upsetting the Pacers, Horford and Smith will need to get aggressive on the blocks and get to the free-throw line more than the three times they did on Sunday.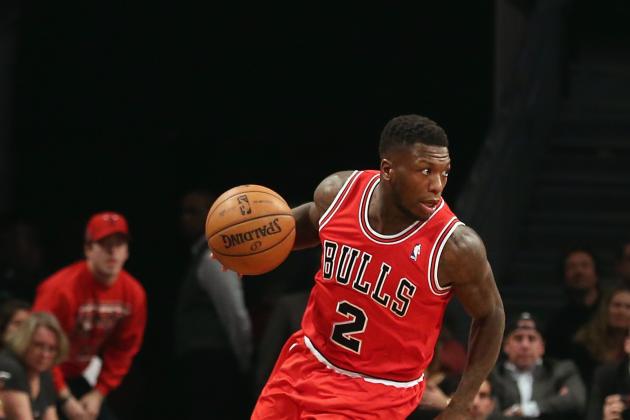 Bruce Bennett/Getty Images

Concern Level: Moderate

This Brooklyn Nets-Chicago Bulls series has been a tale of two games. Game 1 brought out the best in the Nets, as Deron Williams and Brook Lopez carved up the Chicago defense en route to a breezy 106-89 victory.
Capable of pushing the pace and getting the Bulls out of their comfort zone, it appeared as if the Nets had a solid strategy in mind to dispose of a shorthanded Chicago team in no more than five games.
Game 2 proved to be a different story. From the jump, the Bulls dictated the pace and mucked it up on both ends of the floor en route to a sloppy yet necessary victory. Tom Thibodeau's trademark defense held the Nets to 35.4 percent shooting from the field, while Williams scored just eight points on 1-of-9 shooting.
The Bulls used their brute strength and determination to bully their way into the post, outscoring Brooklyn 42-30 in the paint.
If Game 2 was any indication, this series could go the distance.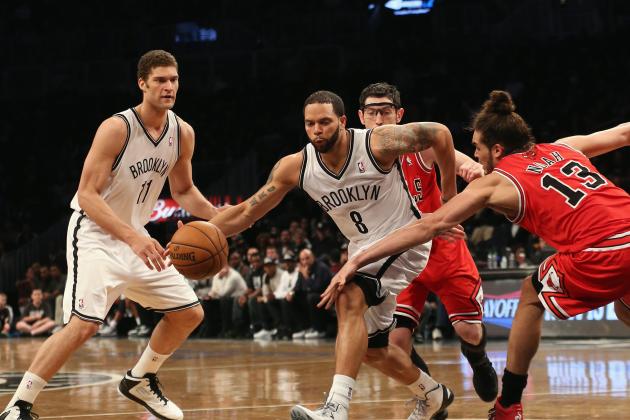 Bruce Bennett/Getty Images

Concern Level: Moderate

One game after torching the Chicago Bulls at the Barclays Center, the Brooklyn Nets fell back to earth.
It almost felt too good to be true. The Nets shot 55.8 percent from the field and 42.9 percent from distance in their Game 1 victory and beat the rough and tumble Bulls on the glass by a margin of four boards.
After having four starters score in double-figures in the series' opening game, the Nets had just two (Brook Lopez and Joe Johnson) in Game 2.
The Nets have to be concerned with Johnson's play. Not only is he dependent on a high volume of field-goal attempts to make an impact, but when he's not scoring, he's virtually useless.
That became crystal clear on Monday night, when Johnson scored 17 points on 6-of-18 shooting.
When all of the Nets' offensive pieces are clicking, it's a beautiful sight. But if even one of Deron Williams, Johnson or Lopez is off on a given night, the Bulls are capable of making them pay.
This series has the feel of a heavyweight prizefight, so don't be surprised if things get testy as the series wears on.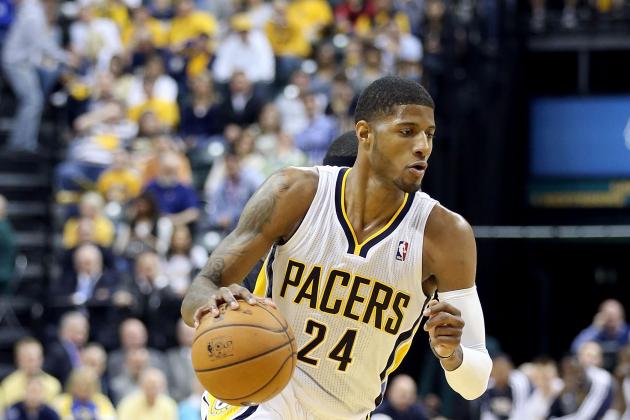 Andy Lyons/Getty Images

Concern Level: Low
The Indiana Pacers couldn't have asked for a much better start to their first-round series against the Atlanta Hawks.
Paul George fooled around and wound up with a triple-double (23 points, 12 assists and 11 rebounds) despite shooting 3-of-13 from the field. With one of his worst shooting performances of the series likely out of the way, the Pacers can look forward to more success in the coming days.
In addition, Roy Hibbert and David West matched the output of Josh Smith and Al Horford, producing 29 points on 13-of-28 shooting.
The most surprising takeaway from the Pacers' Game 1 win was that they were only outscored by two points on the fast break (14 to 12). According to TeamRankings.com, the Pacers ranked 21st during the regular season in fast break points per game (11.8), while Atlanta came in at third, scoring 17.7 points in transition per night.
If the Pacers continue to dictate the pace like they did Sunday, this series will last five games at most.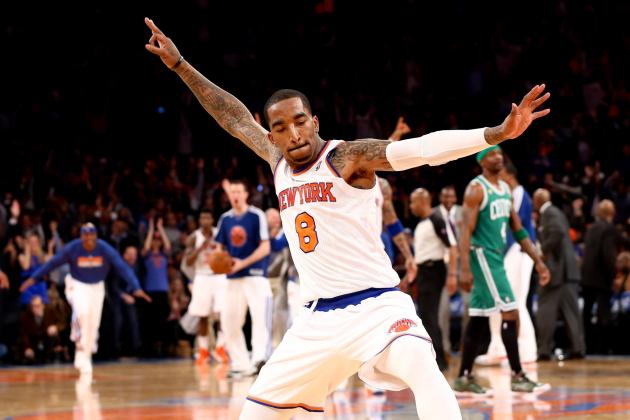 USA TODAY Sports

Concern Level: Low
Entering the first round of the Eastern Conference playoffs, it was assumed the Boston Celtics' familiarity with the New York Knicks would give them fits.
Overall, the Knicks have been more physical, and it was evident on Tuesday night as they pounded the Celtics on the interior.
Led by Kenyon Martin and Tyson Chandler, New York has held the Celtics to 20 fourth-quarter points through two games, as the imposing duo has set the tone for a rather energized Knicks squad. Furthermore, when you have Carmelo Anthony contribute an average of 35 points per game to pace your offense, things are likely going to work out for you.
If the Knicks can steal just one of the next two games in Boston, the Celtics will find themselves hitting the golf course earlier than they would ordinarily prefer.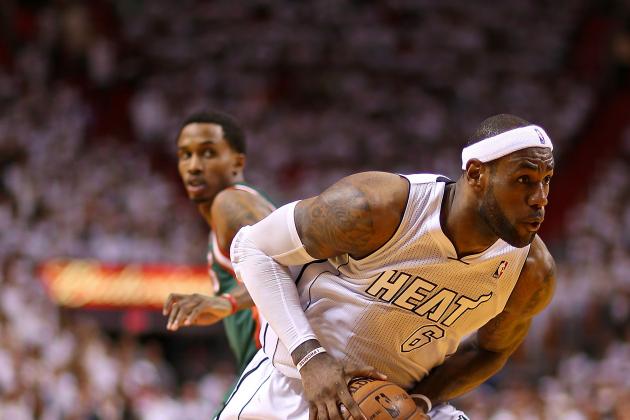 Mike Ehrmann/Getty Images

Concern Level: Nonexistent
Expect anything different? The Miami Heat are well on their way to sweeping the Milwaukee Bucks, and if their play has been any indication of what's to come, they may not register a postseason loss until the Eastern Conference finals get underway.
LeBron James has dominated on his home court, averaging 23 points, nine rebounds and seven assists over the Heat's first two postseason contests. And if that wasn't enough, James has shot 60 percent from the field thus far.
It may take another series to truly grasp just how little resistance the Heat will face in the Eastern Conference, but if the first round has been any indication, they'll likely coast into the NBA Finals.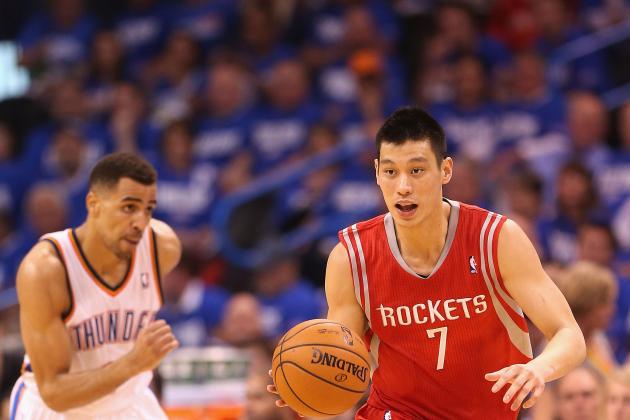 Christian Petersen/Getty Images

Concern Level: High
The Houston Rockets didn't get off to the start they envisioned in Game 1 against the Oklahoma City Thunder.
Only one Houston starter (James Harden, 20 points) scored in double figures, while the Rockets as a team shot 36.3 percent from the field and 22.2 percent from three.
Throughout the regular season, the Rockets were dependent on pushing the pace and knocking down threes in transition, but the Thunder were able to beat them at their own game on Sunday. Oklahoma City outscored Houston 24 to 20 on the break and had four players finish in double digits to pace it to a 29-point victory.
Kevin Durant and Russell Westbrook each shot 7-of-15 from the field, combining to score 43 points.
For a Houston team that finished the season ranked 28th in opponent points per game, facing Durant, Westbrook and Co. in Round 1 is not exactly a dream matchup.
Here's an indicator of how bad things got on the defensive end for Houston in Game 1: Thirty-eight-year-old Derek Fisher logged 12 minutes and canned 3-of-4 three-point attempts to finish with nine points.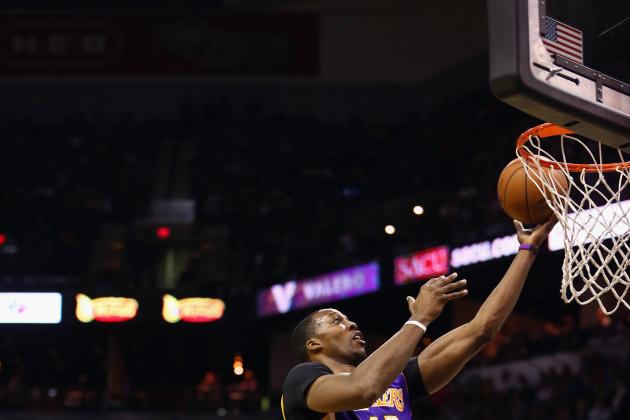 Ronald Martinez/Getty Images

Concern Level: High

The most concerning development from the Los Angeles Lakers' Game 1 loss was that they couldn't find a way to win on a day when they held the San Antonio Spurs to 91 points on 37.6 percent shooting.
Usually, it's the Lakers defense that keeps them out of games, but on Sunday, it was their offense. With Pau Gasol unable to knock down open jumpers (7-of-16 shooting) and the team's bench practically invisible (10 total points), the Lakers failed to break the 80-point mark.
Steve Nash, who continues to battle through hip and hamstring injuries, looked visibly uncomfortable on Sunday and confirmed that he doesn't feel right (via ESPN):
"I'm not myself," the 39-year-old Nash said after gutting out 30 minutes and scoring 16 points on 6-for-15 shooting with three assists and just one turnover in his first appearance in nine games after dealing with a bum right hip and hamstring. "I'm not moving that well, and I'm struggling a little bit."
With Nash looking like an offensive liability at this stage, the onus will be on Gasol and Dwight Howard (team-high 20 points on 8-of-12 shooting in Game 1) to carry the offense with an aggressive attack that originates in the post.
Another key factor will be bench production. If Antawn Jamison, Earl Clark and Jodie Meeks can find a way to average between 18 and 25 points a night, then the Lakers will have a puncher's chance of stealing a game or two from the Spurs.
Need more evidence that the Lakers are struggling to score without Kobe Bryant? Check out this tweet from mySynergy Sports.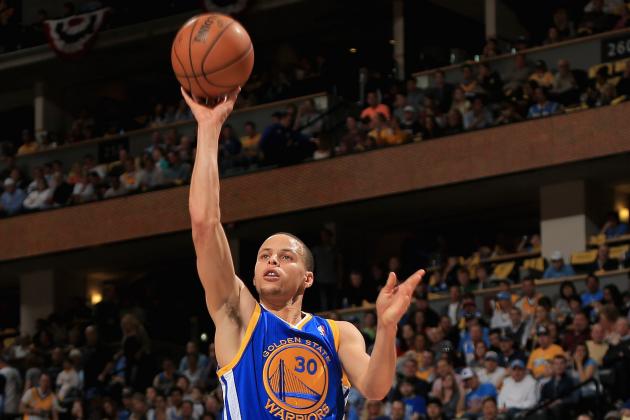 Doug Pensinger/Getty Images

Concern Level: Moderate
After a crushing Game 1 defeat and the announcement (via Ken Berger on Twitter) that David Lee had torn his right hip flexor, it appeared as if the Golden State Warriors were fresh out of luck.
Instead, Mark Jackson's squad showed brilliant resiliency on Tuesday evening, defeating the Denver Nuggets on their home floor—a feat accomplished by only three teams during the regular season. Shooting an obscene 64.6 percent from the field and 56 percent from beyond the arc, the Warriors managed to tie the series.
In Lee's absence, Jackson implemented a smaller lineup that saw Harrison Barnes man the controls at the 4. It sounds unconventional, but the new starting group spread the floor and stepped up in a big way.
Four starters topped the 20-point mark in Game 2, with none other than Stephen Curry leading the way with 30 points on 13-of-23 shooting.
With neither team possessing anything that remotely resembles an elite defense, this series is only just getting started.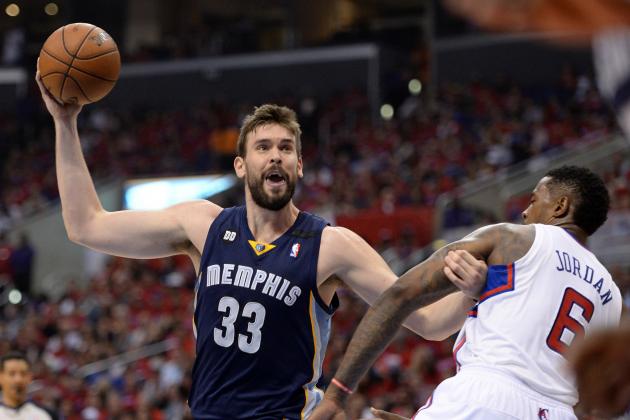 Harry How/Getty Images

Concern Level: High

At a bare minimum, the Memphis Grizzlies need to hold serve at FedExForum or they can kiss their championship aspirations goodbye.
A rather disappointing Game 1 saw the Grizzlies fall to the Clippers by 21 points and had fans wondering where in the world was Zach Randolph?
Randolph only managed to hoist 10 shots in 25 minutes in Game 1, scoring 13 points in the process. Those numbers figured to inflate a bit in Game 2, but alas, they didn't, as he posted a nearly identical line of 13 points (5-of-10 shooting) and eight rebounds in 31 minutes.
For an All-Star who averaged a double-double during the regular season, Randolph's production thus far has been puzzling. Without his consistent offensive output, the Grizzlies have been forced to scrap for points, and it hasn't helped that their bench did not have an impact in Game 2.
Although four of five starters scored in double figures in the second game, Jerryd Bayless and Darrell Arthur found themselves the only active reserves, combining to score 11 points.
For a team that scored 93.4 points per game during the regular season, all of the defense in the world may not be able to save the Grizzlies now that they're facing an 0-2 series deficit.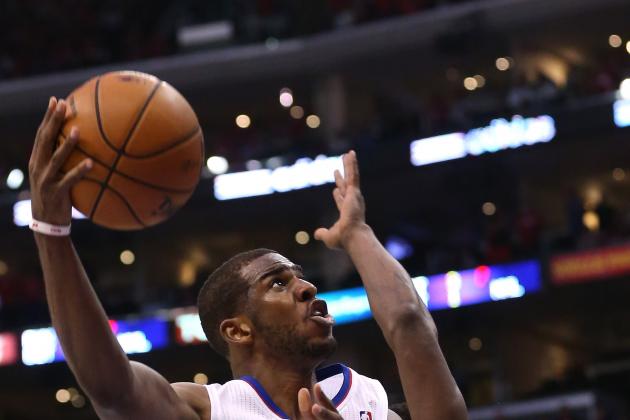 Stephen Dunn/Getty Images

Concern Level: Low

Give the Los Angeles Clippers credit; they're playing like they belong in the championship conversation.
After splitting the first two games against the Memphis Grizzlies a year ago, the Clippers came out playing with purpose and took care of business on their home floor, assuming a commanding 2-0 series lead.
What's key is that although they possess an explosive offense, the Clippers have proved they can win a sloppy, grind-it-out contest against the Grizzlies.
Game 2 saw the Clippers shoot a miserable 13.3 percent from three, but Vinny Del Negro's boys took it to the Grizzlies down low, outscoring Memphis 50-46 in the paint. The Clippers have also put the league's deepest bench unit to work, keeping their guys fresh—much to the dismay of the Grizzlies.
Compared to Memphis, who played four starters 38 minutes or more in Game 2, the Clippers had three starters play fewer than 25 minutes and put six bench bodies to work.
Capable of rolling out athleticism and scoring prowess in waves, the Clippers have a clear advantage over their counterparts as the series shifts to Memphis.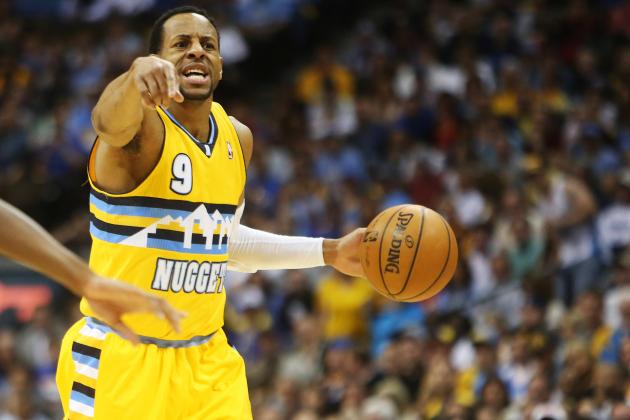 Chris Humphreys-USA TODAY Sports

Concern Level: Moderate
Moderate concern may sound a little harsh for a team who split its first two postseason games, but when we're talking about the Denver Nuggets, it's a legitimate cause for concern.
The Nuggets lost only three home games throughout the regular season and were beaten by a Golden State Warriors team in Game 2 that seamlessly adjusted to life without their second-leading scorer.
Is the Warriors' prolific shooting performance from Game 2 sustainable? Absolutely not.
But the Nuggets now face two games on the road, where they were 19-22 over the course of the regular season.
To turn things around, the Nuggets are going to have to get out in transition like they did in Game 1. After scoring 15 points on the break in the series' opening game, the Warriors were able to hold the Nuggets to just eight on Tuesday.
It's not yet time to panic in Denver, but after nearly stealing Game 1 and thrashing the Nuggets in Game 2, the Warriors are playing the role of underdog quite nicely.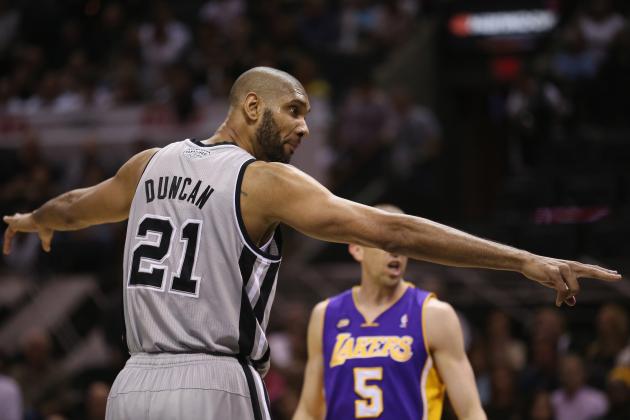 Ronald Martinez/Getty Images

Concern Level: Low
Any time you can shoot 37.6 percent from the field and 31.8 percent from beyond the arc and win, you know you're in good shape.
Although their offense sputtered against an ordinarily forgiving Los Angeles Lakers defense, the San Antonio Spurs defense was phenomenal, forcing 18 turnovers. Danny Green did a nice job of pressuring both Steve Nash and Steve Blake, while Kawhi Leonard limited the physical Metta World Peace to five points on 2-of-9 shooting.
The Lakers don't possess an equally athletic or speedy body capable of defensing Tony Parker, but they were bailed out by his 8-of-21 shooting from the field. That's a trend that won't hold.
Parker, in tandem with Tim Duncan, will stabilize the usually reliable San Antonio offense, making this first-round series a quick one. And if Manu Ginobili can continue to post numbers reminiscent of Sunday (18 points, plus-19 in 19 minutes), we could wind up with a sweep.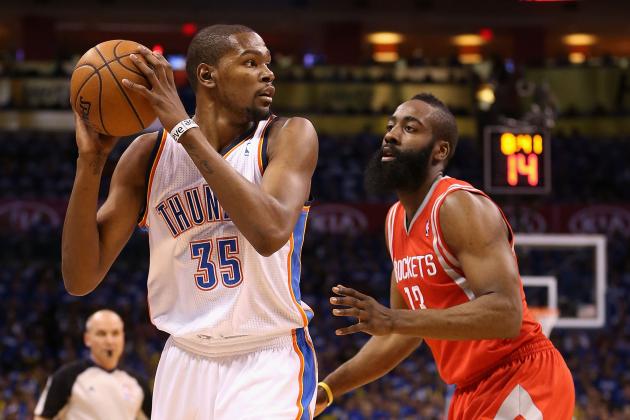 Christian Petersen/Getty Images

Concern Level: Low
After whooping the Houston Rockets in their postseason opener, it became abundantly clear that this first-round series is a mere stepping stone for the Oklahoma City Thunder in their quest for a second consecutive Western Conference title.
All but two Thunder players (Ronnie Brewer and Perry Jones) found their way into the scoring column in Game 1, while the usual suspects keyed a runaway victory.
Kevin Durant, Russell Westbrook, Serge Ibaka and Kevin Martin combined to score 76 of the Thunder's 120 points, and that was on an off night for Durant. Furthermore, he only hit on 46.6 percent of his looks from the field (down from his season average of 51 percent) and converted on just 1-of-5 threes.
For a guy who finished the season in the prestigious 50-40-90 club, those numbers are likely to trend upwards from here on out.
After a dominant Game 1 performance, sweeping the Rockets is a realistic expectation for this Thunder team.