Creating an Unstoppable All-Star Team of Fictional Baseball Superstars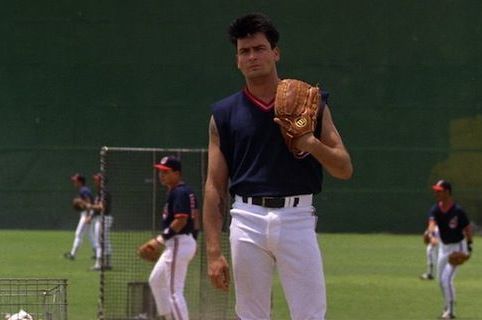 screenrant.com
We all love a good baseball movie.
But what would happen if we could combine some of our favorite players from our favorite movies into one team?
We'd not only have an entertaining team; we'd have one that could compete with some of the best in all of baseball.
With that in mind, here's a creation of the most unstoppable team of fictional baseball superstars.
Begin Slideshow

»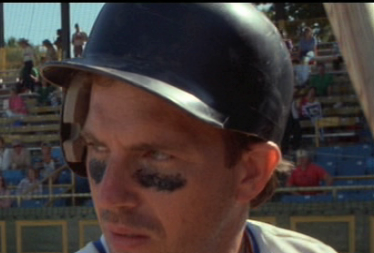 throwbackattack.com
Movie: Bull Durham
As you'll see later in the slideshow, the pitching staff has a few young players.
So who better to bring along the young pitchers than a veteran catcher who can help them hone their craft?
Davis is a career minor leaguer, but his experience is invaluable on any team.
As far as the lineup, his best spot would be last in the order. After all, there's a reason he's a career minor leaguer.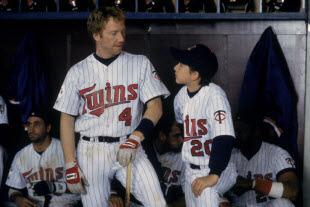 epixhd.com
Movie: Little Big League
A savvy veteran who has been there and done that, Collins is that leader you need in the clubhouse to help refocus a team.
And who better to lead you in the clubhouse than a player who will lead you on the field as well?
Collins is someone you'll put in the middle of the order having full faith and confidence that he'll come up with the big hit when needed.
Luckily, Ken Griffey Jr. is retired by now, so Collins won't have a walk-off home run robbed from him.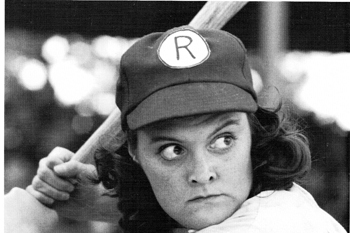 tumblr.com
Movie: A League of Their Own
This is an equal-opportunity article, and Marla Hooch is one of those players that you need in your lineup.
She provides power, average and good defense at second base. How often do you see that in baseball?
Robinson Cano, Brandon Phillips and Ian Kinsler are the only real second basemen who do the same.
Hooch may not be an All-Star, but she will bring a lot to the lineup.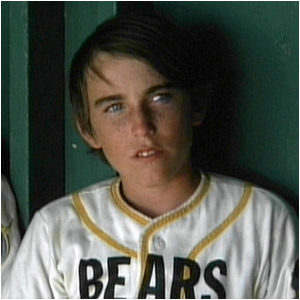 deltafilms.net
Movie: The Bad News Bears
Kelly Leak is a rookie shortstop with all the tools in the world.
He's still a little green due to his age, but he has the ability to be a perennial all-star as he matures.
There's no question that he can hit to all fields and move runners over.
The No. 2 spot in the order would be perfect, as he wouldn't be depended on to steal bases and can just focus on learning the game at the big league level.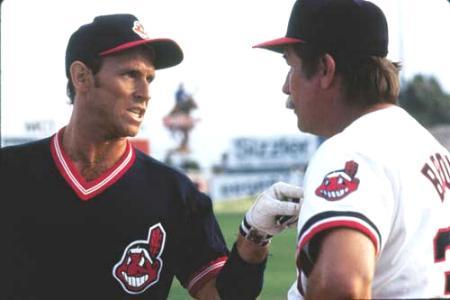 celticslife.com
Movie: Major League
After getting over the prima donna lifestyle, Roger Dorn actually has turned into a great fielding third baseman.
And he has a decent bat when he puts his mind to it.
The best place to stick him is in the No. 8 spot. There's a lot of power ahead of him, but he has the ability to help turn the lineup over and get it back to the top of the order.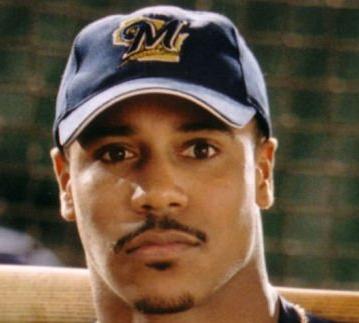 imbd.com
Movie: Mr. 3000
T-Rex Pennebaker had a problem in his time with the Milwaukee Brewers: He has all the power in the world, but nobody would ever get on base in front of him.
On this team, he should finally have players on base when he hits his monster home runs.
The only thing he needs to avoid is the now-faulty logic that he's the only one doing a good job.
Pennebaker can hit 40 to 50 home runs per year and knock in 120 runs. That's exactly what you want to see out of your cleanup hitter.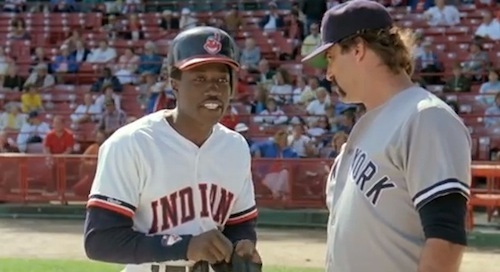 craveonline.com
Movie: Major League
As if there were any other place for Willie Mays Hayes than at the top of the order.
He gets on base and has a lot of speed to steal bases.
Thankfully, he's stopped worrying about hitting for power and focused on getting on base.
By refocusing his attention on that, this team will be dynamic at the top of the order.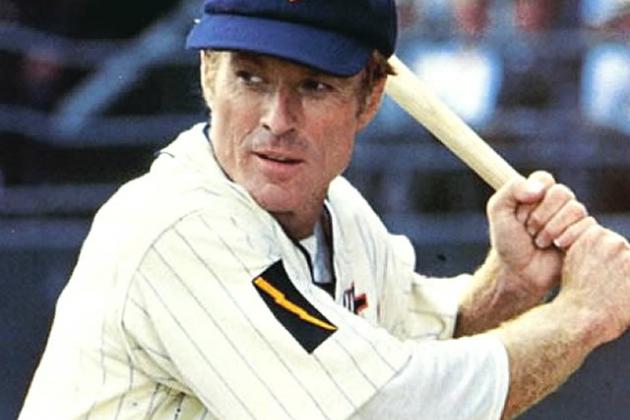 biz.uiowa.edu
Movie: The Natural
Roy Hobbs is a natural hitter. He hits for power and average.
As long as he has Wonderboy in his possession, nothing can stop him from becoming one of the greatest players to ever play the game.
Hobbs may be a little old, but his natural abilities would be a perfect fit in the No. 3 hole.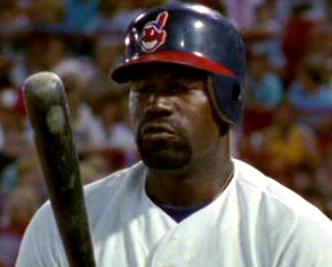 mostlymuppet.com
Movie: Major League
When you have a designated hitter, you need a guy that has a lot of pop to his bat.
Pedro Cerrano is the perfect candidate.
He takes on the mantra of Adam Dunn, although he won't strike out as much...unless you throw him a curveball.
His upside far outweighs his downside, making him a perfect fit at the No. 5 spot in the lineup.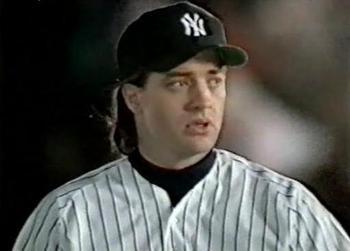 friendsoftheprogram.net
Movie: The Scout
Any time you have a pitcher that can strike out all 27 batters he faces, he has to be the ace of your staff.
Steve Nebraska is a thing of legend. The fact that he can make his MLB debut in Game 1 of the World Series says a lot about the talent he has.
Every time Nebraska steps on the mound, he has that ability.
However, he is young, so having a catcher like Davis behind the plate will be a big help.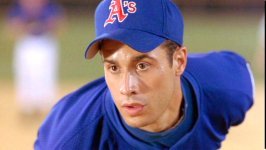 bptigertown.com
Movie: Summer Catch
Ryan Dunne just needed his chance, and that's exactly what he got.
He showed that he has the stuff to be a great pitcher at the next level.
Luckily for him, he's no longer trying to impress a girl and can instead focus on pitching.
He'll be a nice fit behind Nebraska. He's not going to strike out a lot of batters, but he'll get the job done.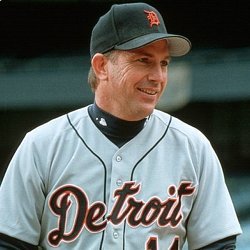 tdylf.com
Movie: For Love of the Game
Every pitching staff needs a veteran who has been doing the job for a long time.
Billy Chapel has given blood, sweat and tears for the game of baseball. He has one last thing to do before he retires: to teach all of the young guns what it takes to be a big league pitcher.
Chapel still has some gas in the tank, though. Don't expect him to let young hitters write the final chapter of his career.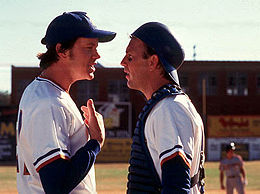 politico.com
Movie: Bull Durham
Nuke LaLoosh is another one of the young guns, though he has the least amount of experience.
A hot-head at times, LaLoosh is lucky that his favorite catcher joins him on this team.
With that continuity, LaLoosh will be able to have success on the mound.
However, he must remember that he is a rookie. If he doesn't and tries to blow fastballs by major league batters, his career could meet an abrupt end.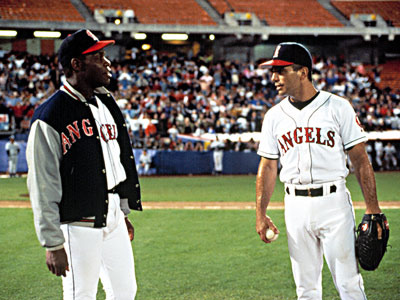 ew.com
Movie: Angels in the Outfield
Everyone loves a comeback story.
That's exactly what Mel Clark is. He's been a washed-up pitcher for most of his career, but he's finally regained the stuff he had early on.
Clark may have had help from actual angels on his previous team, but as his final game showed us, he can do it without them.
For those who thought he had cancer and was going to die a few months after the season, things changed over the course of the offseason.
In the same way it was unexplainable how he all of a sudden had great stuff again, it's unexplainable how he is now cancer free.
listal.com
Movie: Major League: Back to the Minors
Billy "Downtown" Anderson makes his appearance on the bench because he's finally learned what it takes to be a professional hitter.
No longer just a pull hitter, Anderson has learned how to go the other way after being sent back down to Triple-A.
Anderson can play any of the three outfield spots, giving the starters the ability to take a day off when they need it.
screened.com
Movie: A League of Their Own
Every team needs a backup catcher.
Enter Dottie Hinson, originally of the Rockford Peaches.
She brings power to the middle of any lineup and isn't afraid to swing away on 3-0.
Davis is getting up there in age, so it's unreasonable to expect him to catch every game during the week.
Hinson can catch every fourth or fifth day, giving Davis the much-needed rest and time to work with the other pitchers on staff.
tumblr.com
Movie: The Sandlot
Benny "The Jet" Rodriguez can play anywhere on the field.
He makes Martin Prado and Omar Infante look like amateurs when it comes to positions played. That makes him a perfect bench player.
Rodriguez can fill in for any injured player in the starting lineup.
More importantly, he can come into the game late as a pinch-runner, putting pressure on the defense.
He's stolen home before against big league pitching, so don't be surprised to see him do it again.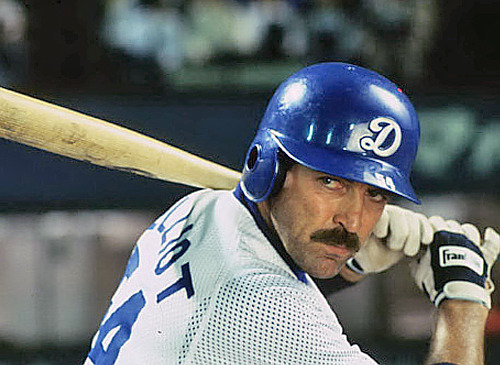 yurgalsbasement.blogspot.com
Movie: Mr. Baseball
Every team needs a bench guy who can hit the absolute daylights out of the ball.
When the team's down with runners on, it needs a guy to call on for a big hit.
Jack Elliot is that guy. His veteran experience knows how to take advantage of pitchers who aren't careful.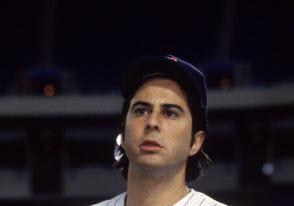 epixhd.com
Movie: Little Big League
The master of the water balloon, Jim Bowers is as cunning as they come in the bullpen.
He's a whiz at math, as evidenced by his ability to solve a complex math problem before the big game with Seattle.
While most fans think pitchers only have to throw a baseball, there's a lot of geometry involved, which is something Bowers can handle.
Add in his ability to go two or three innings, and you have the perfect long reliever.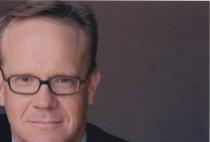 imbd.com
Movie: Major League: Back to the Minors
Carlton "Doc" Windgate is the change-of-pace pitcher in the bullpen.
While most others throw a lot of gas, Doc struggles to get pitches read on a radar gun.
However, with players so used to faster speeds, Doc can really keep hitters on their heels with how fast (or slow) his pitches are.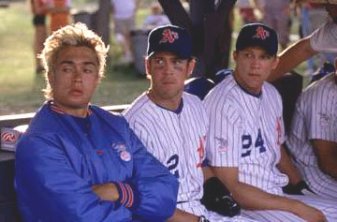 thecia.com.au
Movie: Summer Catch
Eric Van Leemer is another one of those prima donna-type players.
He has the talent, but his cockiness is what's relegating him to the bullpen.
He has a live arm, which was the reason he was one of the top prospects in the game.
However, he also tends to do stupid stuff outside of the white lines, so he's not one to depend on in your rotation.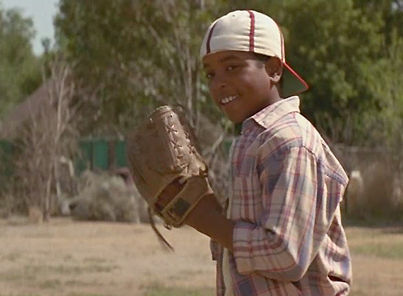 the-daily-pulp.com
Movie: The Sandlot
Kenny DeNunez is a young, up-and-coming player who just wants to prove he belongs.
He has a good mix of pitches but is very green when it comes to the big stage.
DeNunez will start out in the bullpen while he adjusts to big league hitting, but he could be sent down to the minors to stretch out should one of the starters get hurt.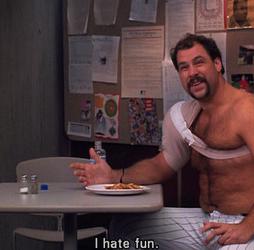 tumblr.com
Movie: Little Big League
There is nobody more intimidating out of the bullpen than John "Blackout" Gatling.
He doesn't do too much with his pitches, but the sight of that much dip in his mouth will make any hitter gag.
One thing that could get him into trouble is if he throws his "curveball." Why is that? As George O'Farrell says, "It's because the 'dang' thing doesn't curve."
Note: The quotation was left clean for our younger audience.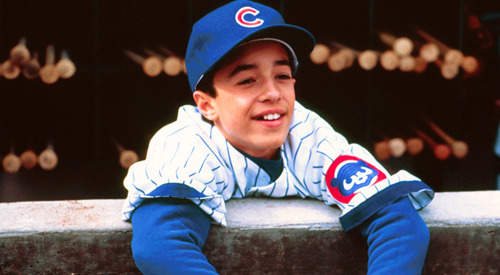 thegoodpoint.com
Movie: Rookie of the Year
Henry Rowengartner would normally be the closer on any team. But this isn't just any team.
For a kid, being the setup man is nothing to sneeze at.
Rowengartner brings the heat as he makes seasoned veterans look like chumps when they step in the batter's box.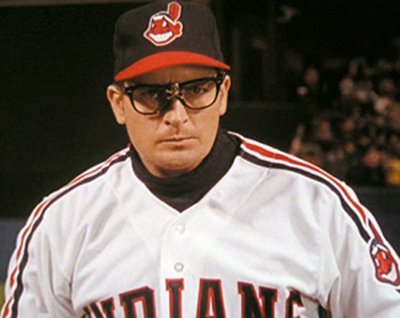 tumblr.com
Movie: Major League
When it comes to closers, there are none better than Ricky Vaughn.
He has some nasty pitches and isn't afraid to go after other teams' best hitters. He doesn't want the catcher to put two or three fingers down.
Just go with the No. 1 and Vaughn will be happy.
And if you get a hit off it, you'll get to rename it.