UFC on Fox 7 Results: 5 Fights for Benson Henderson to Take Next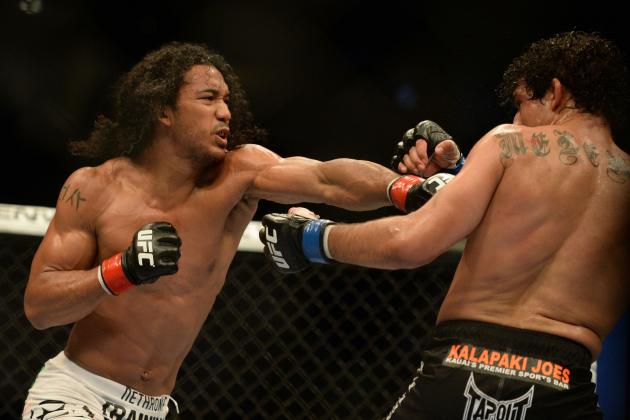 Kyle Terada-USA TODAY Sports

UFC lightweight champ Benson Henderson just barely held on to his title on Saturday night, taking a razor-thin split decision over challenger Gilbert Melendez.
Emerging once again as the victor, Henderson adds another big name to his list of victims, as he's taken out most of MMA's elite 155ers during his tenures as a WEC and UFC champ. Slowly but surely, "Smooth" is clearing out the cluttered division, but with so many challengers, that means Henderson still has a lot of potential matchups ahead of him.
One bout that seems to be on the immediate horizon is the winner of the upcoming battle between Gray Maynard and T.J. Grant, as UFC President Dana White announced at last night's post-fight press conference.
Whether it's Maynard, Grant, or another top lightweight name, let's take a look at some potential future matchups for the reigning champ.
Begin Slideshow

»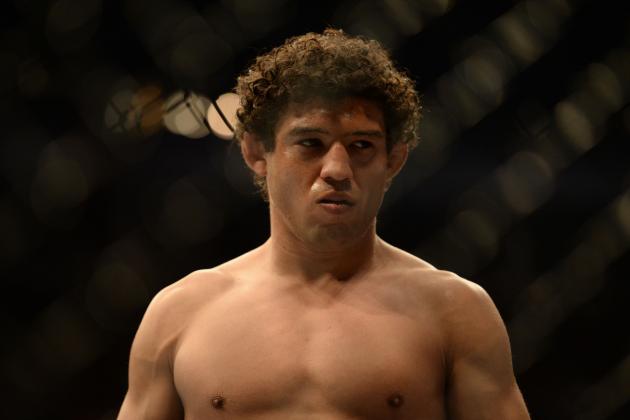 Kyle Terada-USA TODAY Sports

While Henderson came out ahead on the scorecards, former Strikeforce champ Gilbert Melendez made it a very close fight on Saturday night.
"El Nino" turned in a solid first round before descending into a back-and-forth battle with the champ. Melendez kept it close throughout the fight and definitely a made a case for a rematch.
The only challenge to this potential bout would be marketing an immediate rematch, considering the division is brimming with challengers waiting in line to fight for the belt.
I don't see this fight happening immediately, but if both of them can keep their status as elites in the division, a rematch will probably happen in the future.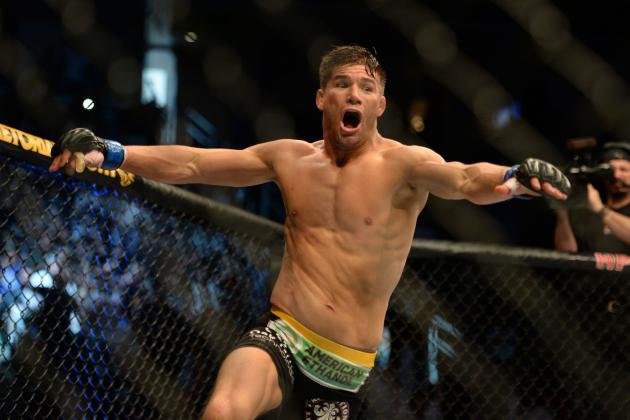 Kyle Terada-USA TODAY Sports

One unlikely name that made a statement on Saturday night was Strikeforce import Josh Thomson.
The former Strikeforce champ executed a perfect game plan against Nate Diaz, becoming the first person in the UFC to defeat the former top lightweight contender.
Like Melendez, I don't see Thomson challenging for the title immediately, but if he can take out another top 155er, he may just get that shot at the belt sooner than he may think.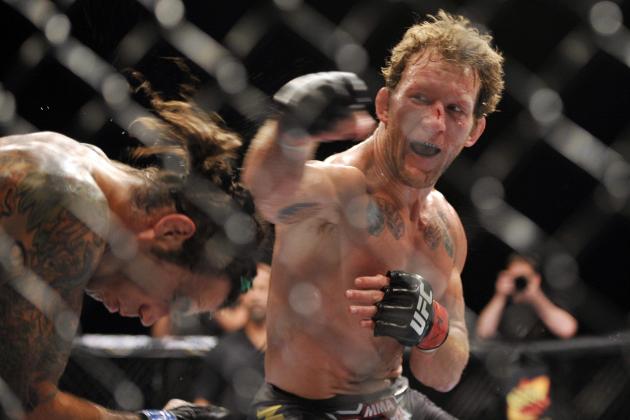 Joe Camporeale-USA TODAY Sports

Dana White made an interesting move by announcing that the winner between the upcoming bout between Gray Maynard and T.J. Grant would get the next shot at Henderson.
Maynard has famously challenged for the lightweight crown on two occasions against rival and then-champ Frankie Edgar, so it seems a bit soon for "The Bully" to be back in contention.
Grant, on the other hand, has been quietly amassing a nice winning streak, emerging victorious in four straight since making the move to lightweight. Even with his solid wins over the likes of Matt Wiman and Shane Roller, it seems a bit odd to see Grant on the short list of title contenders.
Regardless, both men would be a tough test for Henderson, and either would make for another great lightweight championship bout.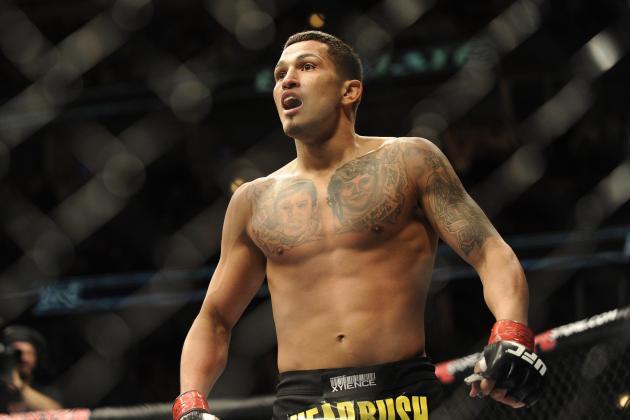 David Banks-USA TODAY Sports

The one fight I'm sure Henderson is itching for is a rematch with the man who took his WEC crown, Anthony Pettis.
"Showtime" is slated to take on featherweight champ Jose Aldo in August, so a battle with "Smooth" is going to be a few fights away, but it's a matchup that has to happen.
Pettis is the last man to defeat Henderson and had been taking out some of the division's best before making the move to 145 to face Aldo.
If "Showtime" loses to the champ, I fully expect him to move back up to 155 and make another run at Henderson.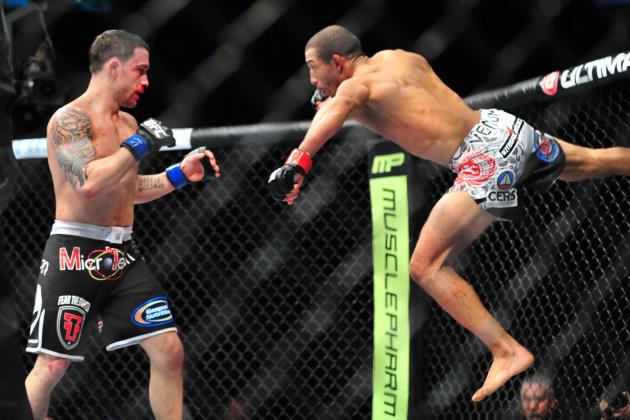 Gary A. Vasquez-USA TODAY Sports

One of the biggest fights Henderson could take in the coming months would be a superfight with featherweight champ Jose Aldo.
The 145-pound king has expressed interest in moving up to 155 after his fight with Pettis and may just take a shot at "Smooth" should he successfully defend his featherweight crown.
Obviously this fight is a few bouts away, but if both champs emerge victorious in their next fights, this superfight just may very well happen.
Be sure to like me on Facebook or follow @MattchidaMMA