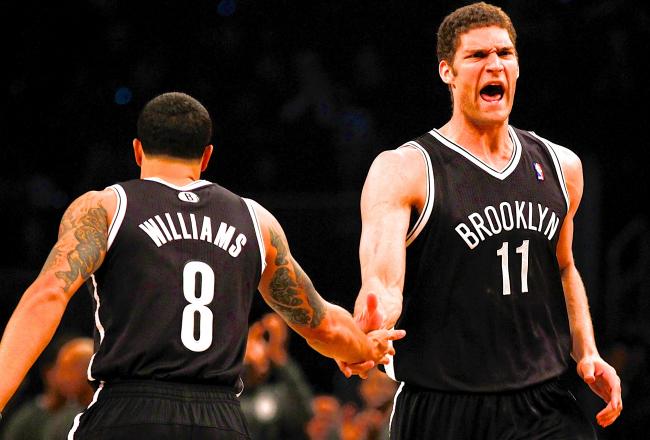 The Nets dominate from the opening tip as six players score in double figures to beat the Bulls 106-89. Deron Williams scores 22 points and had 7 assists in the win.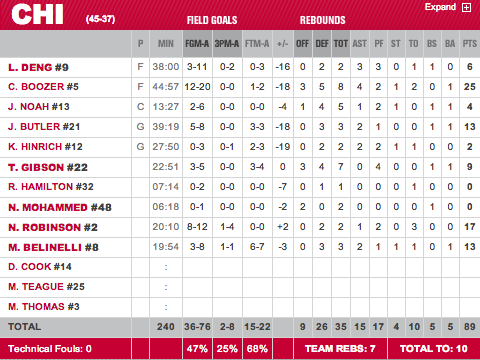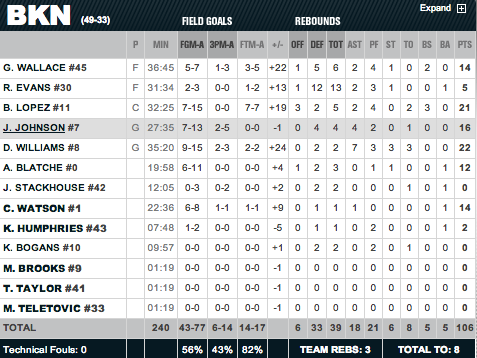 Six Nets score in double figures as they pull out the 17-point victory.
D-Will/Lopez exit. Brooks, no longer part of the rotation, checks in to cheers. #Nets

— Mike Mazzeo (@MazzESPN) April 21, 2013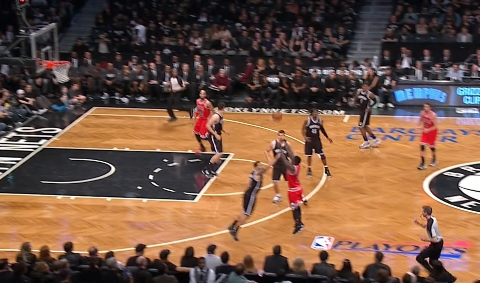 Nate Robinson hits from deep.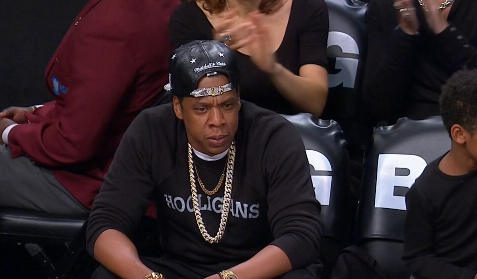 Jay-Z looks almost bored watching this blowout.
The Nets have hit the 100 point mark for the first time against the Tom Thibodeau-coached Bulls (12th game).

— Jeff Mangurten (@JeffGurt) April 21, 2013

Nets lead by 20 with 4:45 left.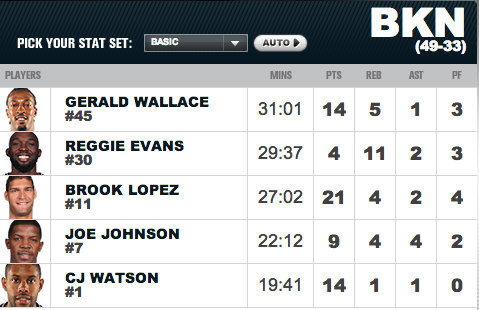 Gerald Wallace, Brook Lopez, and CJ Watson are all in double-digit scoring.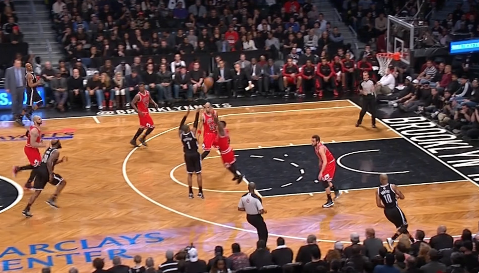 C.J. Watson hits the triple in transition.
The #Nets last playoff win in franchise history came on May 16, 2007

— Mike Mazzeo (@MazzESPN) April 21, 2013

We head to our final official timeout and it's a blowout in Brooklyn.

Hinrich has a left thigh bruise. His return is questionable.

— Nick Friedell (@NickFriedell) April 21, 2013
It's been a running joke on the Nets all season that Deron hadn't dunked. That slam was a statement on a number of levels.

— Beckley Mason (@BeckleyMason) April 21, 2013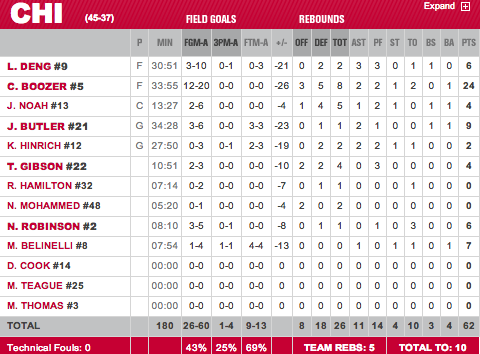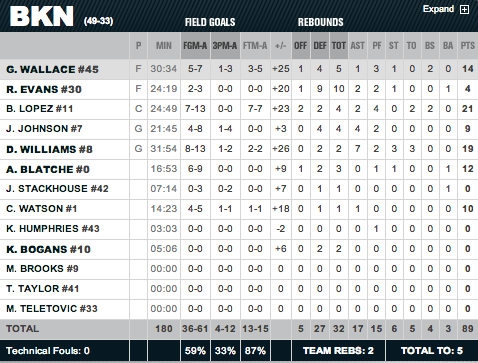 As we get ready to start the fourth, the Nets have a commanding lead over the Bulls.
Bulls down 27 after 3.Their worst Playoff loss in franchise history is 26 (3 times, last in 2007 vs Detroit).

— Jeff Mangurten (@JeffGurt) April 21, 2013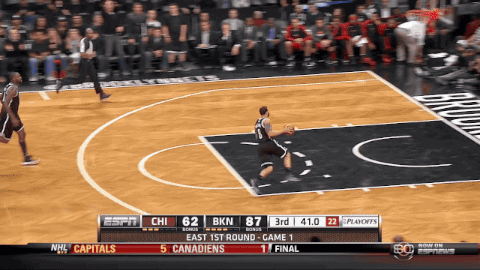 Deron Williams proves he can dunk with this reverse double-pump.
Hinrich hobbling to the bench after taking a knee to the thigh. Lord. Bulls do NOT need another injury.

— NBA Guru (@NBAGuru) April 21, 2013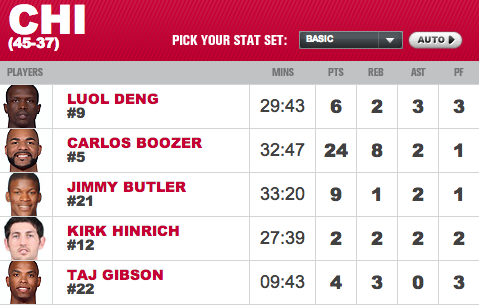 Carlos Boozer is the only player in double figures for the Bulls.
BK has 5 players in double figures, up 32-25 in battle of boards, 52-28 points in paint, only 5 turnovers.

— Aggrey Sam (@CSNBullsInsider) April 21, 2013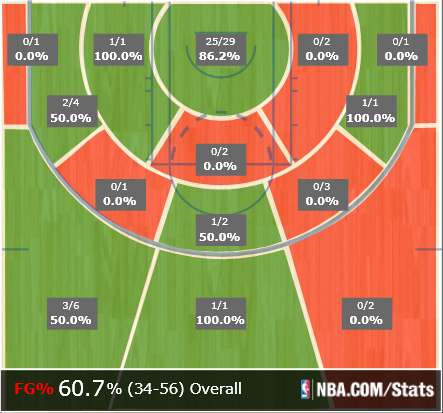 The Nets are shooting better than 60% for the game so far.
Joe Johnson wide open nails a 3Nets 83-58late 3rd

— chuck swirsky (@swirsk054) April 21, 2013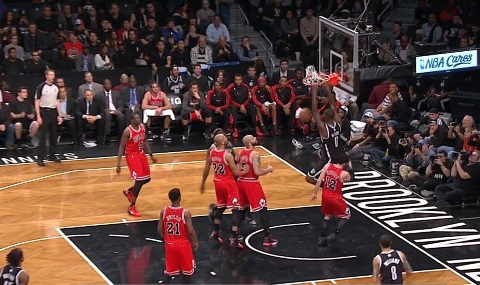 Andray Blatche throws down the alley-oop from Reggie Evans.