Travis Johnson: 5 Things You Need to Know About the San Jose State DE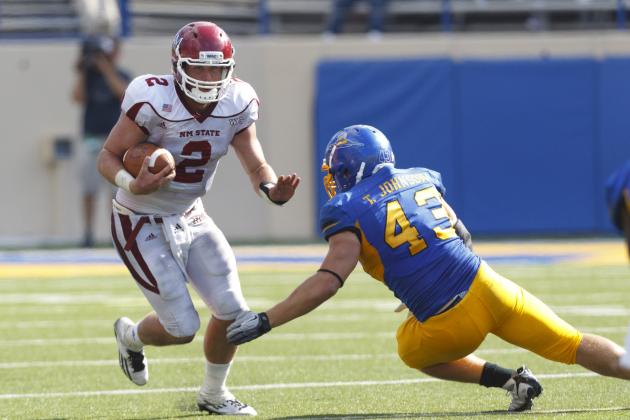 Jason O. Watson-USA TODAY Sports

A draft code that is applicable to virtually every NFL team is that, no matter the round, it is always helpful to bring in a versatile linebacker type.
More often than not, these players are going to provide depth and competition at the position while lending a helping hand on special teams.
It is even better when these players have untapped upside and offer a unique skill set to a defense, such as pass-rush ability.
This year, Travis Johnson of San Jose State University classifies as one of those diamonds in the rough among defensive end/linebacker prospects.
During his NCAA career, Johnson (6'2", 240 lbs.) mostly played with his hand in the grass for the Spartans, operating out of their four-man front, but there were plenty of games were he showed he was capable of rushing from an upright stance.
Johnson is the 24th-ranked ouside linebacker out of 200 prospects in 2013, per NFL Draft Scout. He is a late-round hopeful who could potentially develop into an effective situational rusher and special teams gunner.
Here is everything you need to know about Travis Johnson
Begin Slideshow

»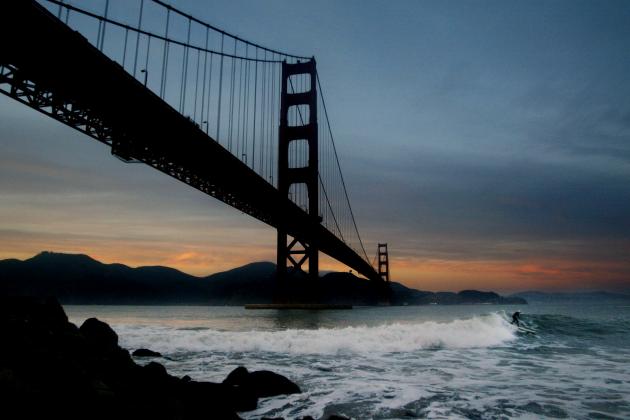 Daniel Berehulak/Getty Images

Hometown: Sunnyvale, Calif.
Birthday: June 28, 1991
High School: The King's Academy
University: San Jose State
Major: Kinesiology
Year: Senior
Born and raised in Northern California, Johnson was a multitalented student-athlete. Attending the King's Academy in Sunnyvale, he would end up earning scholarship recognition from several major universities.
However, he decided to remain close to home, accepting an offer from nearby San Jose State. As a team captain for the Spartans, Johnson went on to become one of the most prolific defenders in the history of the program.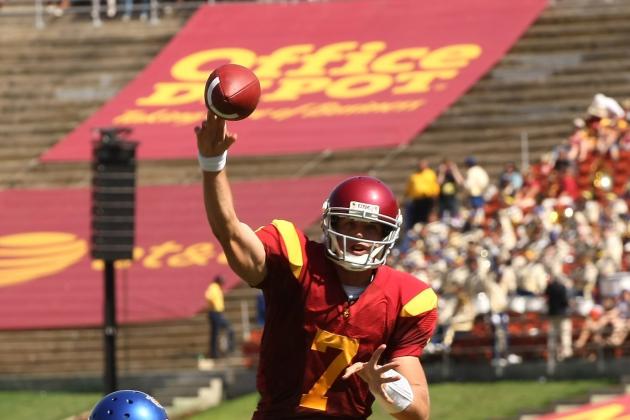 Stephen Dunn/Getty Images

2009: Nine games, 18 tackles, 2.5 TFL, 2 sacks
2010: 13 games, 62 tackles, 9.5 TFL, 7.5 sacks
2011: 12 games, 73 tackles, 15.5 TFL, 9.5 sacks
2012: 12 games, 65 tackles, 21.5 TFL, 13 sacks
It did not take long for Travis Johnson to get involved on the field, and once he did, he never left. Johnson played in 46 games (42 starts), including 25 consecutive starts dating back to the 2010 season.
Interested teams can check off the box next to "durability."
Moreover, the stats reveal increased production, showing he is a player on the rise, learning the game and still getting better. It's also clear Johnson has a knack for arriving in the opponent's backfield.
The tackles for a loss pop out as over his four-year college career, Johnson had 28 games where he was credited with a TFL. Given the fact that he played in the WAC conference, however, scouts question whether it will translate to the next level.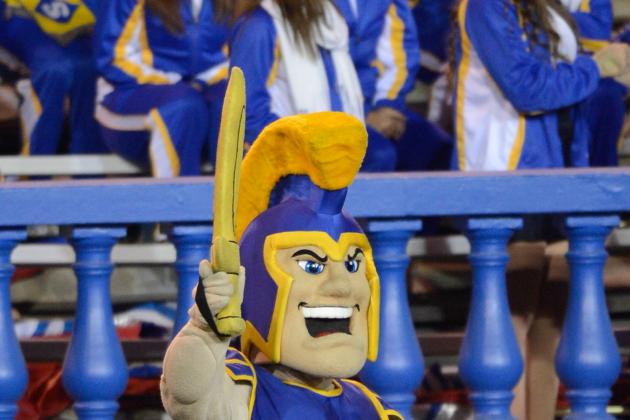 Bob Stanton-USA TODAY Sports

Measurables
Height: 6'2"
Weight: 240 lbs.
Hands: Nine-and-five-eighths"
Arm Length: 31-and-a-half"
Combine Results
40-Yard Dash: X
Bench Press: X
Vertical Jump: X
Broad Jump: X
3-Cone Drill: X
20-Yard Shuttle: X
*Did not participate
Pro Day Results
40-Yard Dash: 4.86 seconds
Bench Press: 19 reps
Vertical Jump: 32"
Broad Jump: 9'0"
3-Cone Drill: 7.18 seconds
20-Yard Shuttle: 4.44 seconds
20-Yard Dash: 2.78 seconds
10-Yard Dash: 1.66 seconds
For a projected late rounder, Travis Johnson shows solid all-around athleticism.
He is a strong, agile player, which could help him become a special teams contributor as a rookie. As you can see, his 40-time is not anything to write home about, but when you turn on the tape, it's clear to see he's more quick than fast.
He finds the ball-carrier well and brings tenacity to the position.
However, another knock is that Johnson lacks the imposing size that teams desire. He is not exceptionally tall and not terribly broad, but he plays bigger than he looks.
While his pro day statistics are not glamorous, his game is still reflective of a well-rounded football player. Coming out, Johnson fits the blue-collar type in the sense that he is going to have to work for a roster spot.
A self-aware Johnson knows that is the case (h/t San Jose Mercury News):
I'll take anything as long as I get to camp and get to show my stuff. That's all that matters. Let me show you how I can play football, not how I can jump or run. I've never been a bad football player. I've always been able to play.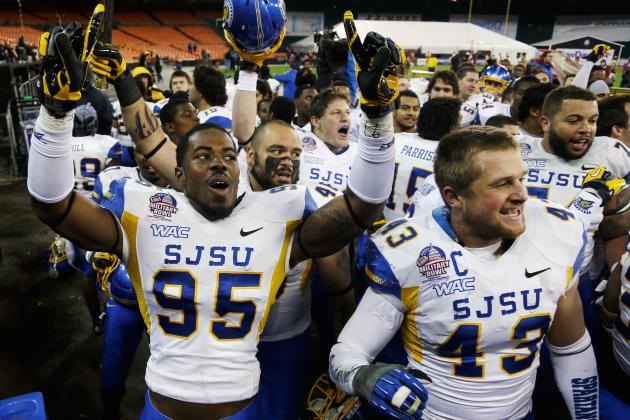 Rob Carr/Getty Images

At the King's Academy in Sunnyvale, Johnson was a star athlete, lettering in both football and wrestling. In his final two seasons of playing football there, he amassed 38 sacks.
That was only a minor prelude to the stupendous career he went on to have for the Spartans.
At the college level, Johnson was a two-time first-team All-WAC defensive lineman (2011, 2012), piling up 22.5 sacks in those seasons. He was also named to the Hendricks Award Watch List for best defensive lineman in the nation during that time.
As a senior, Johnson ranked fifth nationally in sacks. By the end of his NCAA career, he ranked first among active FBS players in quarterback sacks (32.0) and tied for third in tackles for loss (49.0).
Even more impressive is that Johnson was a four-time Academic All-WAC honoree and a San Jose State University Scholar-Athlete. That sort of background characterizes Johnson as a high-IQ student-athlete who puts in the work.
His consistency can also be found in the fact that Johnson was a three-time WAC Player of the Week during his career.
In his senior year, he was credited with a sack in nine of the team's 12 regular-season games. In dominant fashion, Johnson registered a tackle for a loss in every game this year.
Johnson left the college ranks as the WAC career leader in sacks and ranks fifth in NCAA history (32) behind NFL stars Bruce Miller, Ryan Kerrigan and Von Miller.
That level of production must be recognized.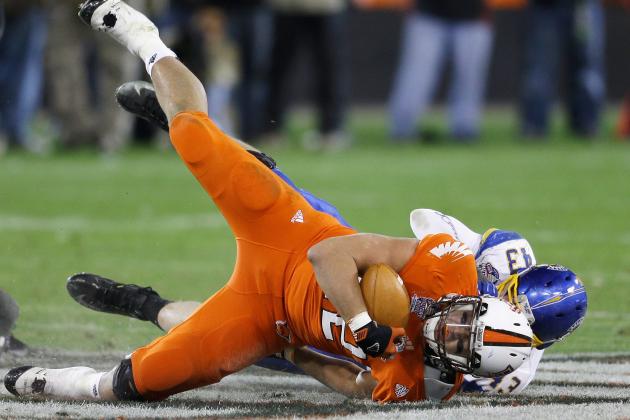 Rob Carr/Getty Images

A consistent underdog, Johnson was a two-star recruit coming out of high school, per Rivals.com. He was not nationally ranked at his position, nor was he ranked in his own state. When it came time to pick a university, the two legitimate offers he did receive came locally from San Jose State and San Diego State.
And while he did not receive offers, Johnson also drew interest from California, Fresno State, Oregon and Oregon State.
He evolved at the next level, honing his skills with the Spartans. And regardless of his conference, Johnson was a model of productivity on the field. But entering this year's draft, he is part of a deep class and the small school does not help his stock.
And just like he was coming out of high school, Johnson is likely to go overlooked when transitioning to the next level. There is the possibility he is a late Day 3 pick, but may also go undrafted altogether.
But Johnson is used to being the underdog, saying, "It's either my size or where I'm playing. It's all the usual stuff. So there's always a little underdog feeling but that's how I perform. I'm used to it," (h/t San Jose Mercury News).
According to CBS Sports, the San Jose State product is projected to go between rounds six and seven, which has him teetering on undrafted free-agent status. However, it only takes one team to believe in him and there is a lot to like about Johnson:
Strengths: Better-than-advertised athlete with natural flexibility to bend and play with leverage and low pad level. Active and competitive, always hustling with top effort. Smart and has a strong understanding of the game. Versatile experience with his hand on the ground and standing up at linebacker.

Quick first step and uses his hands at the point. Uses his eyes well and shows smooth change of direction to quickly adjust. Strong production as a starter, setting a new conference record for sacks (31). Strong-willed and a hard worker on and off the field.
The great thing about Travis Johnson is that one way or another, you know you're getting a football player. He is going to come into the league with a chip on his shoulder, looking to contribute in any way he can and might end up as a late-round steal in 2013.