5 Players the Detroit Lions Should Target on Day 3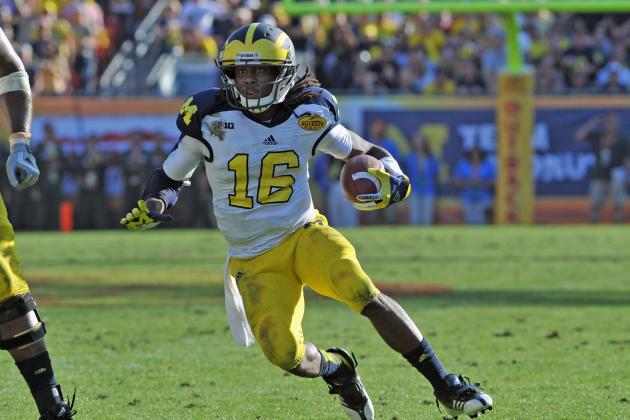 Al Messerschmidt/Getty Images

On the first two days of the 2013 NFL draft, the Detroit Lions managed to add three players to address three of their biggest needs—defensive end, corner and offensive line. On Day 3 they'll look to add five equally talented prospects capable of immediately contributing.
The Lions have already reached their quota for potential players with "raw" first and second-rounders Ezekiel Ansah and Darius Slay, so they need to be careful the rest of the way.
The Lions need to target safe, low-risk players.
Obviously that's much easier said than done in Rounds 4-7.
Nevertheless, here are five players who would be safe picks and fill big voids for the Lions on Day 3.
Begin Slideshow

»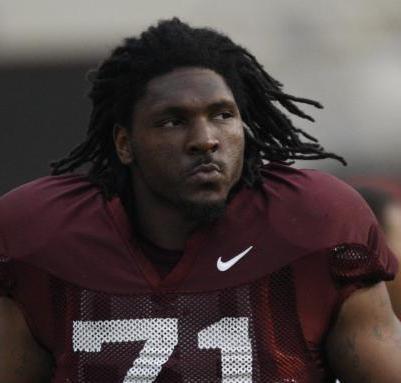 blogs.roanoke.com
The Lions drafted Larry Warford in the third round to bolster their offensive line and run blocking prowess.
That's all well and good, but the fact remains that Detroit lost their two starting offensive tackles this offseason and the two left on their roster—Riley Reiff and Jason Fox—are unproven.
Adding an offensive tackle on Day 3 is imperative and Vinston Painter is a late-round prospect that could pay huge dividends.
According to ESPN's scouting report, Painter is a "fighter" with above average size and speed who is good at everything, but great at nothing.
He's not flashy but the Lions need to add depth at tackle and he fits the bill.
We've seen Martin Mayhew and Jim Schwartz target little-known, Michigan-based talent before. Last year the selection of Chris Greenwood from Division III Albion College in the fifth round was a shocker to most fans.
Joique Bell, from Benton Harbor and Wayne State University, was an under-the-radar signing in 2011 that paid big dividends last season.
Charles Johnson, out of Division II Grand Valley State University, could be the next local boy to make good with the Lions. He impressed during his pro day and addresses many of their concerns in the receiver department.
The Lions need a swift catcher to stretch the field opposite Calvin Johnson.
As MLive.com reported, Johnson certainly has the speed. He turned a few heads when he ran a 4.35 40-yard dash at Kelly Family Sports Center in Allendale, Michigan.
If he would have ran that time at the NFL Combine it would've been the fifth-best among receivers.
His performance as a whole was impressive as well (Mlive):
Johnson also jumped 39 1/2 inches in the vertical leap, 11-foot-1 in the broad jump and had 14 reps of 225 pounds on the bench press. He also checked in, officially, at 6-foot-2 and 215 pounds.
In two years at GVSU his numbers weren't too bad either: 128 receptions, 2229 yards and 16 touchdowns.
Johnson is the perfect low-risk prospect to take a sixth or seventh round flyer on. The only problem is that he might go earlier than that. Every NFL team has been to Allendale to watch his tape, so the Lions don't have the inside scoop on this one.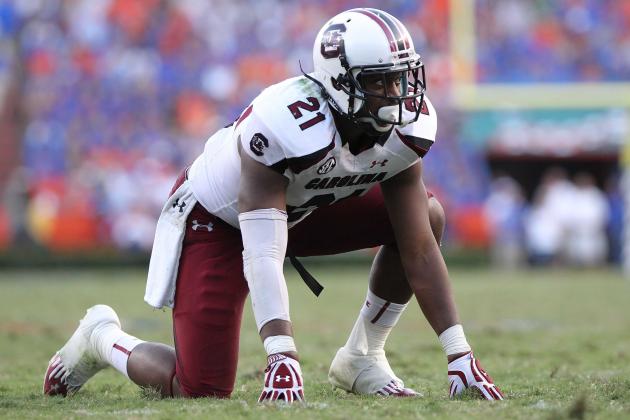 Kim Klement-USA TODAY Sports

Anyone who's watched an NFL game recently knows the tight end has become a dangerous offensive weapon these days. Most teams now feature two TE sets to take advantage of mismatches with slower linebackers.
The Lions were victimized last year more than once by these types of offensive sets.
DeVonte Holloman is a prospect that would bring instant relief. He played linebacker and safety his senior year at South Carolina and he's shown an ability to consistently stick with tight ends.
Although he's not as quick sideline to sideline as other linebackers, Holloman is stout against the run as well as the pass.
Obviously he would be a strong third-down option for Detroit and could easily fit into a rotation with Ashlee Palmer.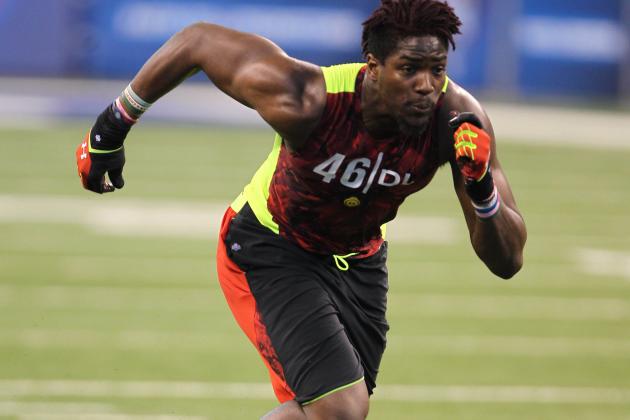 Brian Spurlock-USA TODAY Sports

I've mentioned Devin Taylor a number of times this offseason as a player the Lions should target. Even though he was overshadowed by his teammate Jadeveon Clowney his senior year at South Carolina, he's an interesting prospect.
His performance in this year's East West Shrine Game was dominant and his combine numbers weren't to shabby either.
The Lions are in desperate need of pass rushers, even with Ezekiel Ansah in the fold, and Taylor's performance should gain the interest of every fan of Detroit.
According to ESPN, Taylor has, "above average top-end speed. Arm length (36) and hand span (10.3) are both above average." He also has enough room to add weight to his current 266 lb frame.
The world wide leader also adds that he fits best as a defensive end in a four-man front.
He is a good fit with tons of upside and the Lions will look to add multiple pass rushers in the draft.
With the proper tutelage Taylor could become a dominant defensive end in the NFL.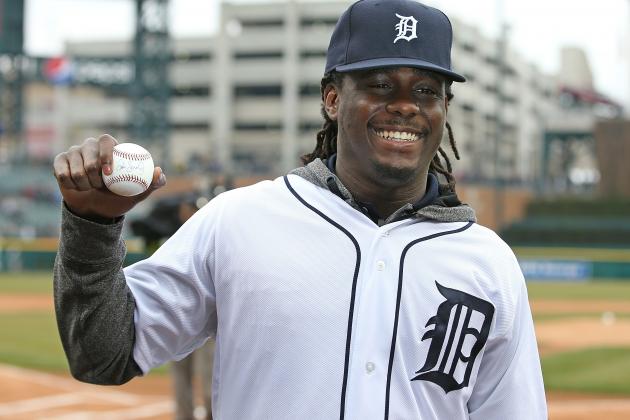 Leon Halip/Getty Images

On Day 3 does it really matter if Denard Robinson is a polished wide receiver? Who cares if he can run a perfect route, everyone in Michigan knows what he can do with a full head of steam and a little bit of open field.
That talent alone should make him very attractive to the Lions in the later rounds.
They don't need him to to be a No. 2 receiver or running back. They have their change-of-pace back in Reggie Bush and they'll look to draft/sign another receiver along the way as well.
What they need is an impact player on special teams to upgrade the lackluster efforts of Stefan Logan, who's no longer on the roster. His performance put the Lions near the bottom in the NFL in kick-off return average last season, according to ESPN.
Robinson is a potential game changer as a return man and in the fourth or fifth round he's a bargain.