7 Players Seattle Seahawks Should Target on Day 2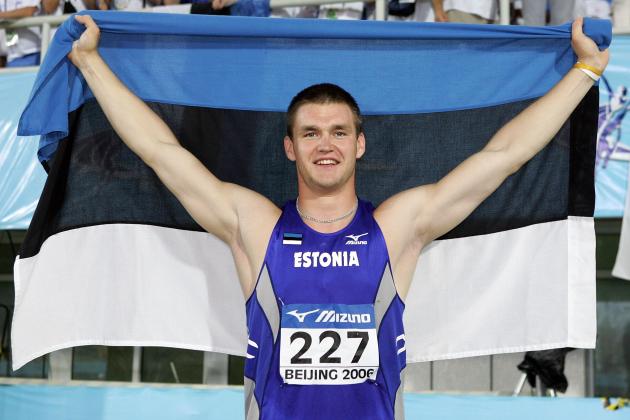 Andy Lyons/Getty Images

Did anyone else feel like they were missing out on something Thursday night during the first round of the NFL draft?
While it made complete sense for the Seattle Seahawks to stay firmly fixed on the sidelines after having traded their first round pick what seems like ages ago in exchange for Percy Harvin, it was a strange feeling to the see them remain quiet all evening.
Fortunately, there should be plenty to focus on tomorrow night when the 'Hawks are back on the board with the No. 56 and No. 87 overall picks.
Who exactly should the team be targeting on Day 2 in the second and third rounds?
The answer to that question is always a bit challenging given the fact that you never can tell how the Seahawks front office exactly goes about grading players. They tend to defy whatever draftniks like Mel Kiper, Jr. suggest.
In other words, if the 'Hawks like someone, they really don't tend to care where or when they draft them. Last year, this strategy worked out well with both Bruce Irvin and Russell Wilson, but the year before, you could argue that the team whiffed on James Carpenter.
Does this mean that we can expect some more quirky moves in 2013?
It's certainly possible, and in preparation for Friday night, I'd like put forth seven names that the team not only could target, but should target, depending on how things unfold.
Some may address key positional needs going into next season, while others may be too good to pass up based on their skill-set in building the 'Hawks roster long-term.
Read on to find out who they are.
Begin Slideshow

»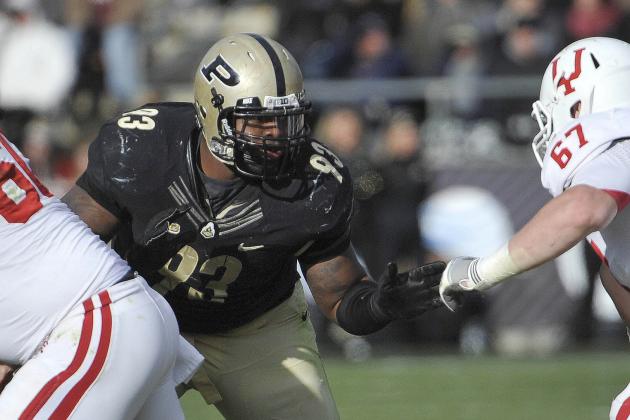 Sandra Dukes-USA TODAY Sports

On Thursday night, four defensive tackles came off the board, but a few solid prospects still remain.
On Friday night, if this trend continues, the chances of getting a potential starter for next season might be a distant memory by the time the 'Hawks first pick in Round 2.
Last week, Purdue's Kawann Short was my second-round selection based on the off chance that he could slip to the No. 56 pick. Though I'm still not a huge fan, I think the Seahawks might feel compelled to take him if he's there.
Short is the kind of player that if tossed into the mix along the 'Hawks line could become a valuable contributor over the course of 2013. Perhaps he's not flashy, but if he's effective, that could be good enough to fill an important need on the 'Hawks roster.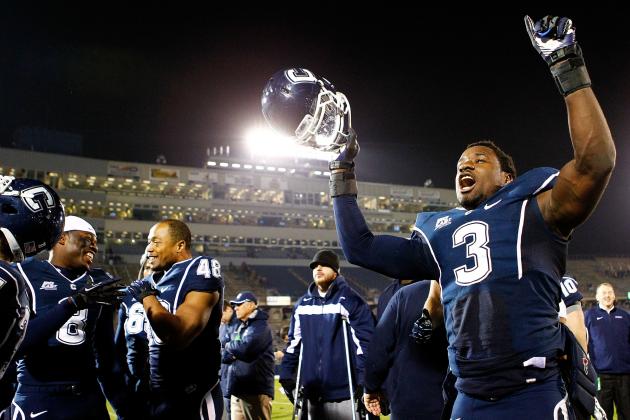 Jared Wickerham/Getty Images

Unlike Kawann Short, Sio Moore is someone that I'm far more excited about, given that he was the second-round choice in my final mock draft.
In my opinion, linebacker is the most important position that the 'Hawks need to find a starter for in this draft.
But should the 'Hawks invest a Day 2 pick on drafting one from a fairly long list of candidates still available?
It's a fair question that John Schneider will need to figure out in the next two days.
Last year, the 'Hawks took Bobby Wagner with their second-round pick, and this season, I wouldn't be shocked if they added Moore to play alongside him, but only if he's available in Round 3.
Forgive me for contradicting myself a little here, but hear me out.
Depending on how the second round shapes up, I could see Schneider taking the best player available in Round 2 and then waiting for the likes Moore or whoever he has in mind at linebacker either in the third or fourth round.
If he has that kind of flexibility, expect him to take advantage. If not, he may simply decide not to risk it and grab his top choice at linebacker with the first chance he gets.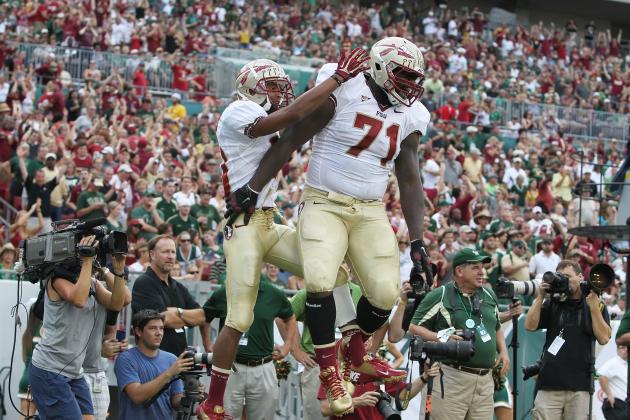 Kim Klement-USA TODAY Sports

Last but not least on the list of pressing needs is the right side of the offensive line.
Regardless of how you feel about Breno Giacomini, at some point the Seahawks need to consider drafting a right tackle this year.
Unfortunately, the top three tackles were drafted within the first four picks. Meanwhile, players like Justin Pugh and Kyle Long—who most experts and fans alike figured would be available on Day 2—were also snatched up in the second half of the first round.
So now what should the 'Hawks do?
To me, this is tricky, given that you must either invest one of your top two picks in someone that may need time to develop and hope that they could eventually make more sense at guard, or you wait until Day 3 and see if you can find a late-round "steal" instead.
No matter how you slice it, it is unlikely that you will get someone you can plug in and play right away. Therefore, I'm more inclined to wait, unless Menelik Watson improbably slips to the 'Hawks at No. 56 in the second round.
Does Watson come with question marks?
Absolutely, given his fascinating, yet strange back story.
However, this is one of those picks that some GM will either look like a genius for making in a few years time or will be ridiculed for until the end of time.
Given a chance to play in Seattle while working with Tom Cable, I could see this being another savvy John Schneider pick.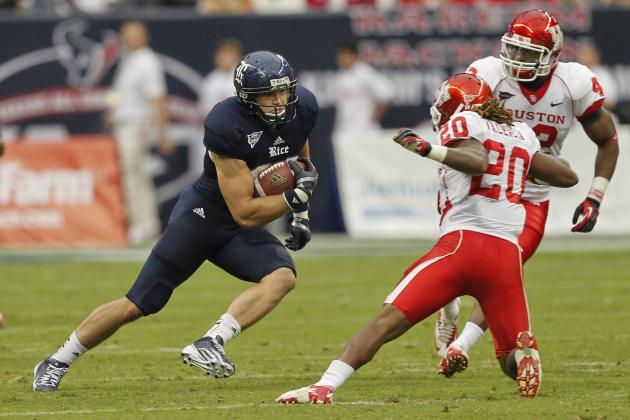 Bob Levey/Getty Images

Now that we've discussed the three biggest priorities that the Seahawks need to address in this draft, I'd like to shift gears to delve into a few positions that the team would be foolish not to consider on Day 2 if the right player is available.
Tight end Vance McDonald is someone that I want the Seahawks to draft, given that he has the size and skill-set to make fans swoon if added to the team's offense.
I'd imagine quite a few fans are tired of hearing me mention McDonald over the better part of a month now and the potential to pair him opposite Zach Miller.
However, let me assure you that this is the last time you will hear me drone on about him, unless by some strange coincidence the 'Hawks brain trust actually agrees with me and drafts him.
At any rate, at some point on Day 2, I have a feeling that tight end will become a very popular position to draft.
Will John Schneider be tempted to or feel pressured to make a move or should they consider a receiver?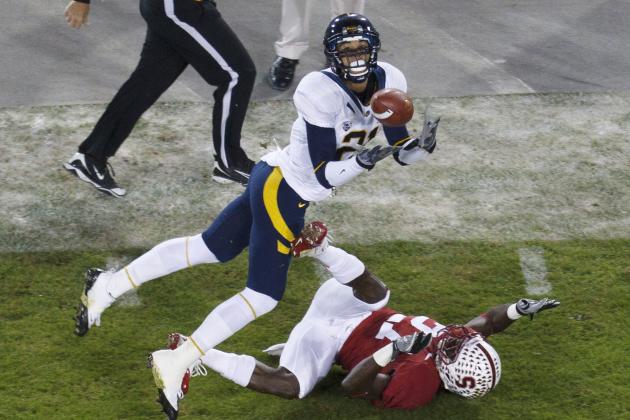 Jason O. Watson-USA TODAY Sports

Speaking of receivers, only three receivers were drafted in the first round, and two were selected towards the back half the round.
Can you believe that?
Perhaps I'm getting on in age, but whatever happened to teams drooling over big play receivers and speedy running backs at the beginning of the draft?
Tonight, I'd imagine activity will pick up quite a bit in Rounds 2 and 3, but similar to the offensive tackle position, I'm not entirely sold on the Seahawks drafting anyone there until Day 3.
Of the potential receivers available on Day 2, though, more than a few options are worth considering.
Initially, I wanted to pencil in Justin Hunter of Tennessee if he happened to be available at No. 56.
After giving it some thought, though, I'd imagine the 'Hawks would need to think long and hard about drafting him, as he in many ways reminds me of Sidney Rice, both good and bad.
Ideally, I want someone with a little more meat on his bones, like Cal's Keenan Allen.
I know this might be inspiration shopping, but if he's still available at No. 56, I think the 'Hawks jump on him.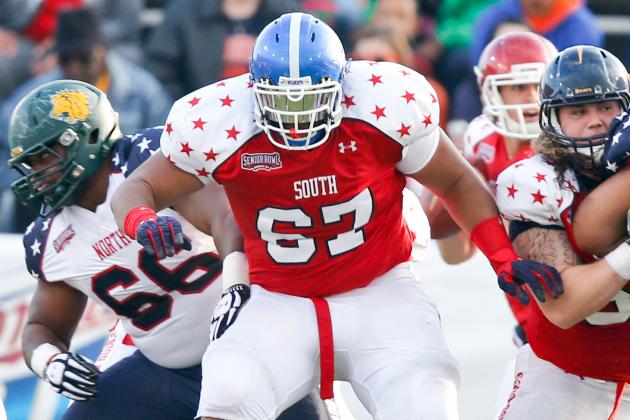 Derick E. Hingle-USA TODAY Sports

Honest to goodness I didn't expect to include an offensive guard here.
However, University of Kentucky offensive guard Larry Warford is the type of player that, if available in either Round 2 or 3, may be more of a want than need, especially if the 'Hawks have plans to draft an offensive tackle to develop as a project on Day 3.
Not to be confused with Earl Watford of James Madison, who is another offensive guard I think the 'Hawks could be interested in, Warford projects to be an immediate starter and a good one at that, according to his scouting report at NFL.com:
Warford translated his power as a drive-blocker, unexpected foot quickness and downfield hustle into a fantastic, decorated college career –- and should win his share of battles against NFL linemen when able to get his thick body moving quickly off the snap. That size, strength, and those surprising nimble feet should help him nab a draft slot in the top half of the draft and step into a starting lineup at the next level immediately.
Given the team's current mix of talent at guard, I think the 'Hawks would be well served if they found another quality offensive lineman to perhaps compensate for other issues that may need more time to be sorted?
It's a thought, and one that could make for some interesting discussions on Friday night.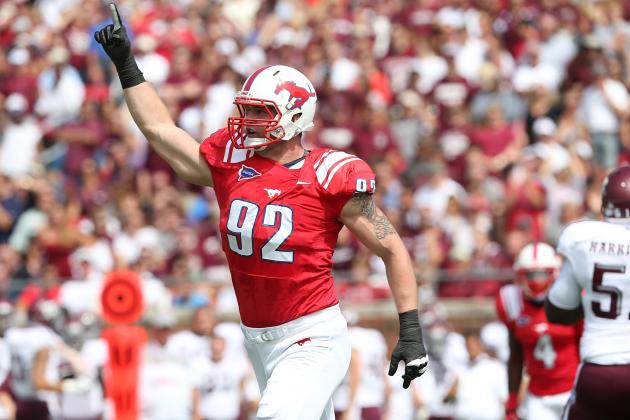 Ronald Martinez/Getty Images

Finally, I think the 'Hawks will probably give some serious thought to adding a defensive end this weekend.
It is now just a matter of who they will draft, and when.
Speaking of questions, does anyone else find it interesting that more and more international players are starting to gravitate to American football?
In addition to Menelik Watson, there are quite a few top prospects from overseas that are willing to give the game a shot.
Hailing from Estonia, Margus Hunt is the kind of physical specimen that someone on Day 2 will likely roll the dice on.
For the Seahawks, he may not be worth risking the team's second-round pick on, but by the end of Round 3, I could see the Pete Carroll and John Schneider asking each other, "Are you thinking what I'm thinking?"
This speaks to another trend I couldn't help but notice has been taking hold in recent years.
As we saw on Thursday night, the battle lines are now being drawn in the trenches, given that 11 of the top 14 picks were invested on linemen on both sides of the ball. Meanwhile, only three receivers, one quarterback, and not a single running back were taken in Round 1.
Whether this is a phase or the result of a weak draft, the game demands that teams stock up on as many big bodies as they can find right now. The stronger and more agile they are, the better your chances are of protecting your "skill" players.
So is Margus Hunt going to be the next big thing?
The odds are against him, but some team could luck out.
Will it be the 'Hawks? Tune in Friday night to find out.