Ranking the Most Unhittable Pitchers of the NL Central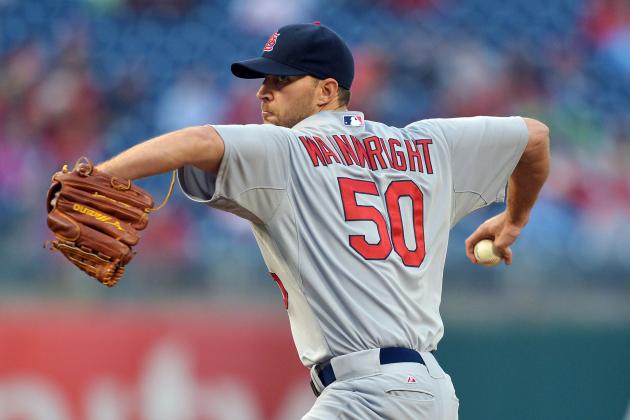 Drew Hallowell/Getty Images

While the National League Central Division has long had a reputation of being the weak division, its pitching tells a different story.
While the division might not be filled with the likes of Justin Verlander or Clayton Kershaw, there is definitely a solid crop of pitchers that border on being unhittable.
In recent years, that classic pitching has helped to carry NL Central teams deep into the playoffs on multiple occasions.
Since 2000, at least one NL Central team has made it to the National League Championship Series in eight of the 12 prior seasons.
Four times during that stretch, the NL Central team has been to the World Series. Two times they won it (2006 and 2011 St. Louis Cardinals).
While it's not like playing in the AL East, the Central still deserves its credit. In this article, we're going to take a look at the NL Central's most unhittable pitchers for each team.
Begin Slideshow

»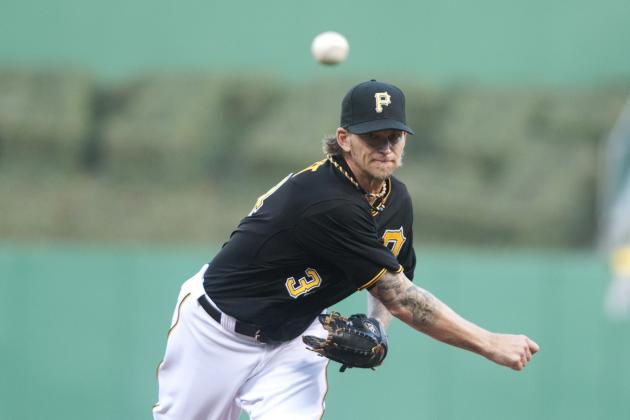 Vincent Pugliese/Getty Images

Career line: Record: 138-123, 4.03 ERA, 2006 K, 1.321 WHIP)
A.J. Burnett's most recent showing where he held the Cardinals to only one hit over seven innings was Burnett at his best. He kept the Cardinals potent lineup off-balance all night and shut everyone he faced—well, short of Carlos Beltran.
Regardless, Burnett's career was revived in 2012 when he came to the Pittsburgh Pirates via the New York Yankees. He put together a 16-win season in 2012 and a 3.51 ERA backed by a solid 1.21 WHIP.
Despite being 36 years old, he still has good velocity on fastball and sinker (93-94 mph).
Once in a while he has an off-night, but when Burnett's on top of his game, there's no hitting him.
Honorable Mention: Wandy Rodriguez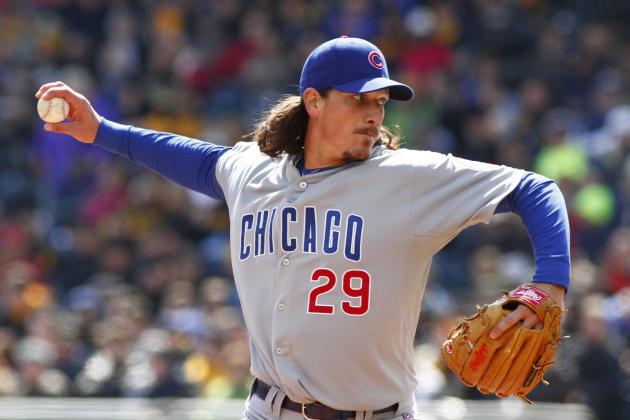 Justin K. Aller/Getty Images

Career line: Record: 22-24, 4.03 ERA, 349 K, 1.338 WHIP)
There are a number of reasons hitters don't particularly like to face Jeff Samardzija.
The number of pitches he commands well is chief among them. He throws a four-seam fastball, sinker, cutter, slider and a splitter, but he doesn't do it like most pitchers.
Typically, a pitcher will have their one or two pitches they go to 40 percent of the time or more. Samardzija uses each of his five pitches between 14-24 percent of the time, according to data obtained from Brooks Baseball. When a batter walks to the plate, it's difficult to decide which pitch is coming because several of them are interesting movement variations on his fastball.
Of course, the fact that his fastball clocks in at 95-96 mph makes it difficult to hit him, too.
Honorable Mention: Matt Garza
Tom Lynn/Getty Images

Career line: Record: 69-44, 3.69 ERA, 945 K, 1.302 WHIP
Despite getting off to a rough start in 2013 and battling personal problems, Yovani Gallardo is still a pitcher no one looks forward to facing—well, short of the Cardinals who hit .397 off of him last year and .318 so far this season.
The rest of the NL Central doesn't fare so well.
One interesting trend this season is that he seems to be leaning more heavily on his sinker than in recent seasons, and that could be the cause of his struggles. Over the last four seasons, the sinker was his No. 4 pitch. In 2013, he's thrown it more times than any other pitch in his repertoire.
Despite his early season struggles, Gallardo will still put together a good season with as many strikeouts as innings pitched. If he doesn't, he'll just take care of it with his bat like he did Wednesday night when he hit a game-winning home run against the San Francisco Giants.
Honorable Mention: Kyle Lohse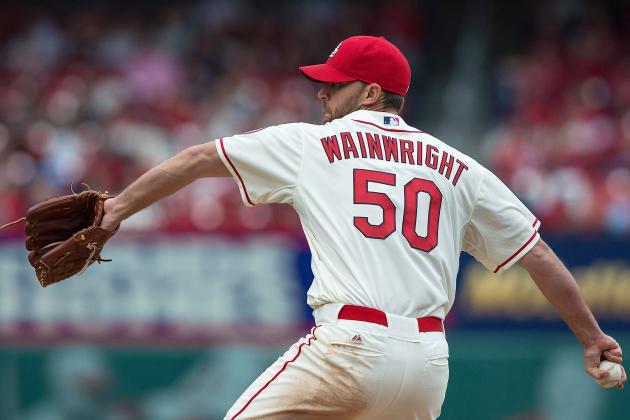 Jeff Curry/Getty Images

Career line: Record: 82-49, 3.13 ERA, 932 K, 1.206 WHIP
Prior to his 2011 Tommy John surgery, Adam Wainwright had what was likely the nastiest curveball in the NL Central.
He had a tough time when he returned in April, but as he regained his old form, Wainwright began to once again look like the same pitcher who closed for the Cardinals in 2006. His velocity and finesse are both back to pre-surgery levels, and it's evident from his numbers in late 2012 and already in 2013.
Thursday night, the Philadelphia Phillies put an end to his 18.1-inning scoreless streak, but after 29 innings he is still yet to walk a batter.
Like always, Wainwright continues to show that he is the NL Central's elite starting pitcher.
Honorable Mention: Shelby Miller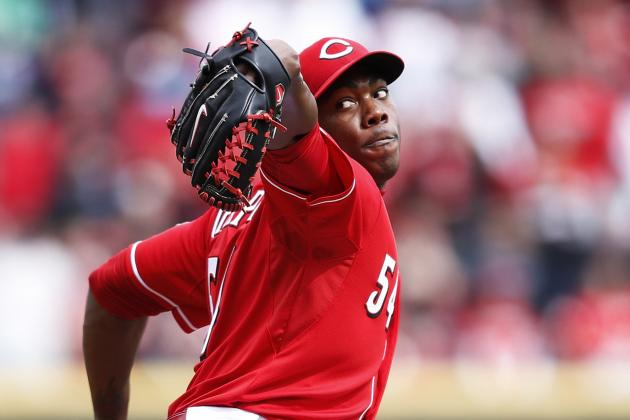 Joe Robbins/Getty Images

Career line: Record: 13-8, 2.21 ERA, 225 K, 0.998 WHIP
While Adam Wainwright is the league's elite starter, Aroldis Chapman is, hands down, the most unhittable pitcher in the NL Central.
With the fastball that averages more than 98 mph and regularly crosses the century mark, Chapman leaves more hitters with their heads hung low in the batter's box than any pitcher in recent history.
Chapman uses a small two-pitch arsenal to close out games for the Cincinnati Reds, but that's all he needs. His slider, particularly when following his fastball, looks like an underhand lob to a batter and is, in most cases, even harder to hit. Hence the reason the whiff rate on his slider is considerably higher than the rate on his fastball.
Chapman, only 22, is still maturing as a pitcher and should only get better. There's every reason to believe he will remain at the top of this list for years to come.
Honorable Mention: Johnny Cueto