Power Ranking Every Primetime Matchup of the 2013 NFL Schedule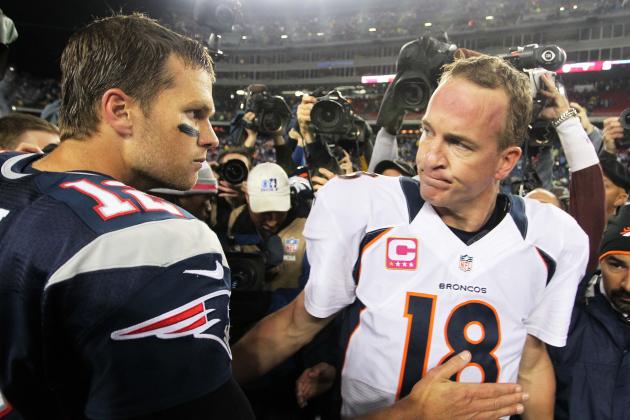 Stew Milne-USA TODAY Sports

Year after year, the NFL seems to offer up some truly impressive prime time games to choose from. Every decision is seemingly well thought out and thorough. Yet, that doesn't mean all schedules are created equal.
Depending on how teams finished the previous season, coupled with the predetermined matchups, some teams will ultimately have an easier go at it than others. This in turn directly results in the influx of playoff teams from year to year.
Without further ado, let's examine each prime-time matchup and determine which games are the best and which ones are the worst.
Begin Slideshow

»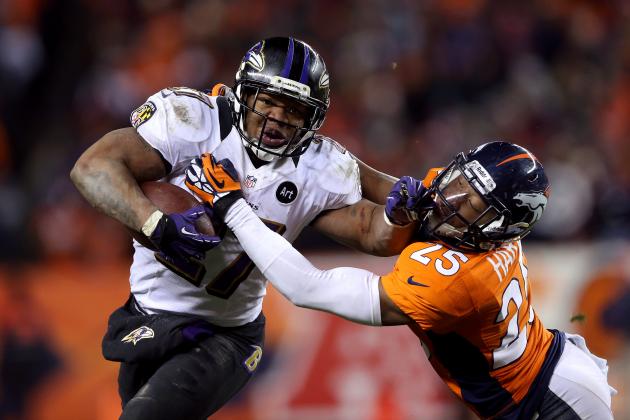 Jeff Gross/Getty Images

After last season's incredible playoff game, it's hard to argue that the schedule-makers got this one wrong for opening night. Baltimore and Denver will both be in the playoffs again in 2013, and both teams will be showing off new-look rosters.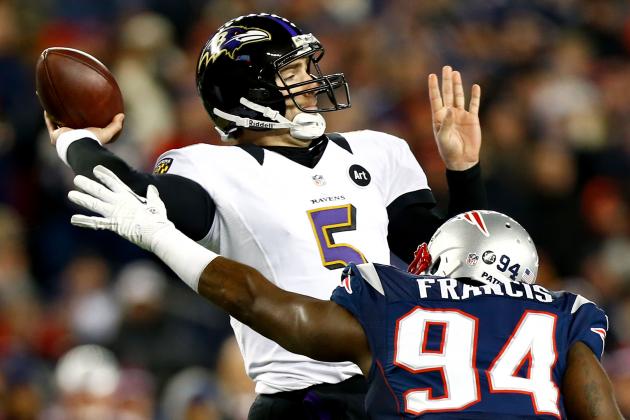 Jared Wickerham/Getty Images

This Sunday Night Football matchup will definitely be late-season, must-see TV. Depending on how the rest of the season plays out, this game could end up potentially impacting the playoff seeding in the AFC. This means no resting starters for the class of the AFC.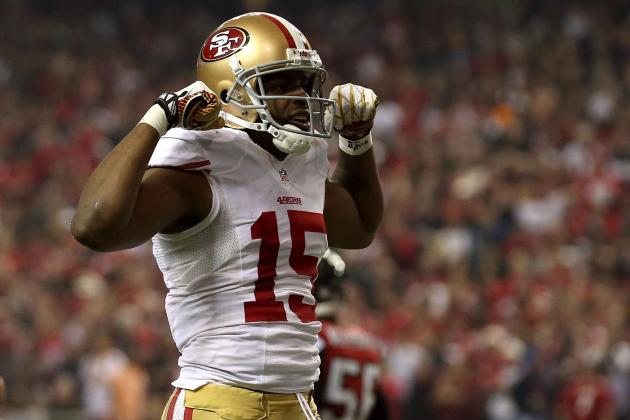 Streeter Lecka/Getty Images

An NFC Championship Game rematch Week 16? I don't mind if I do. The only difference between last year's game in comparison to this year's game is the shift in home-field advantage. Atlanta will try and do what San Francisco did last year by coming into hostile territory and winning on the road.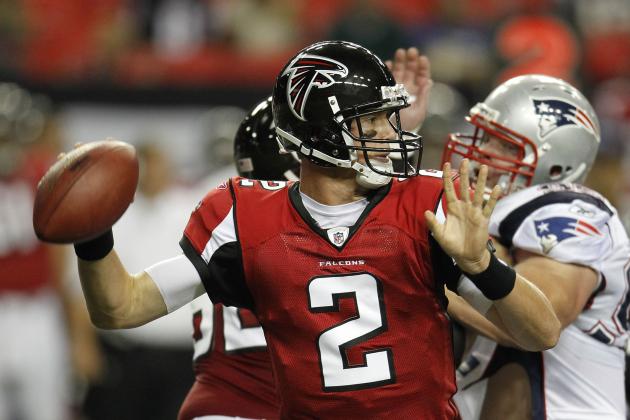 Mike Zarrilli/Getty Images

The NFC South is taking its turn at playing the AFC East this year. That means plenty of good quarterback matchups are to be had. Yet the best of all comes Week 4 when the New England Patriots travel to the Georgia Dome.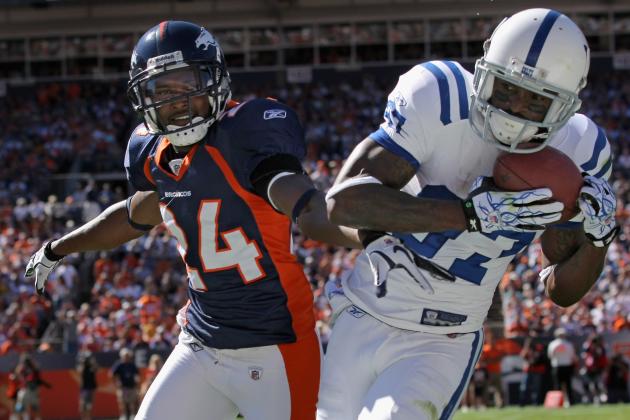 Doug Pensinger/Getty Images

If you're a general fan of the NFL, you have to be glad this game happened before Peyton Manning retired. Andrew Luck taking on Peyton Manning in a head-to-head matchup will be a game to remember for Indianapolis Colts fans everywhere.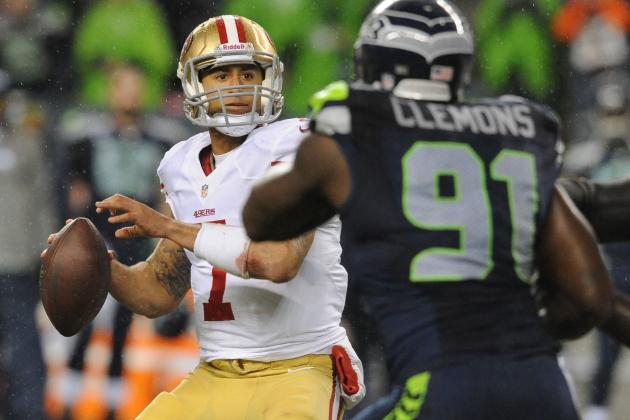 Steve Dykes/Getty Images

Remember when the Seattle Seahawks won the division with a 7-9 record? In just two short years, the NFC West has transformed into the best division in football. Fans can thank Jim Harbaugh, Pete Carroll, Colin Kaepernick and Russell Wilson for making this happen.
There may not be a better early-season matchup than this one.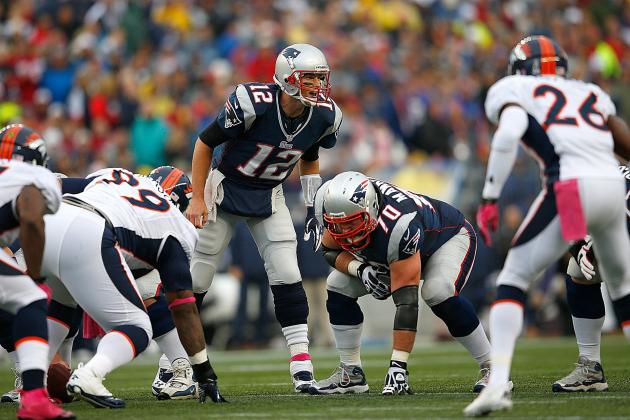 Jim Rogash/Getty Images

Tom Brady, Peyton Manning, Wes Welker, Josh McDaniels—I can already hear the storylines being thought up for this Week 12 contest. This Sunday Night Football affair may be one of the last times Brady and Manning share the same field.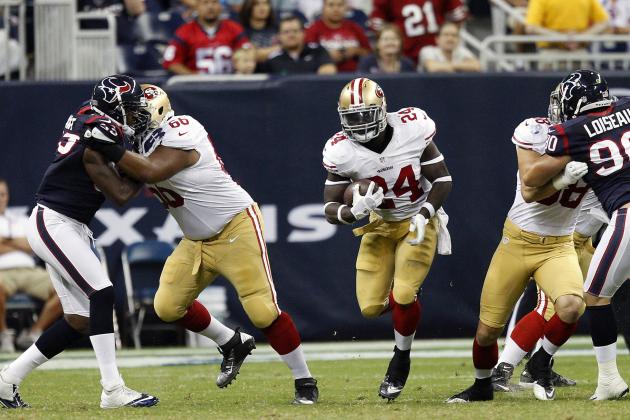 Bob Levey/Getty Images

Despite having great matchups at the skill positions, J.J. Watt against the San Francisco 49ers offensive line may take the cake. His raw strength usually goes unmatched, but Mike Iupati, Joe Staley and Anthony Davis may have something to say about that.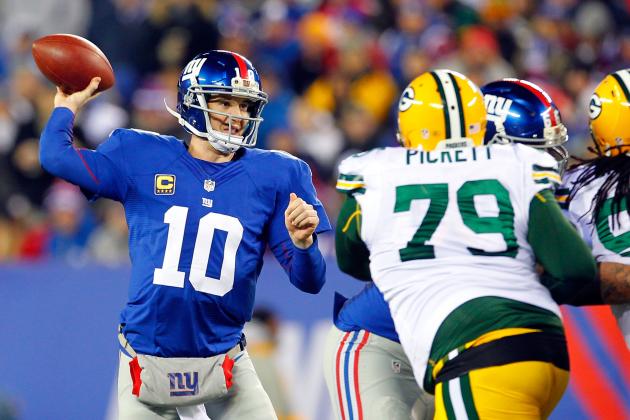 Rich Schultz/Getty Images

Even though the Giants and Packers don't play in the same division, their rivalry is starting to garner that feel. Expect this to be a high-scoring contest. Eli Manning and Aaron Rodgers rarely disappoint when squaring off against one another.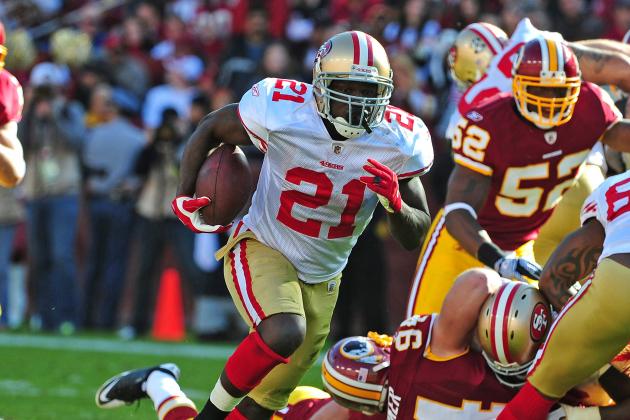 Scott Cunningham/Getty Images

Two of the most athletic quarterbacks in the game on the field at the same time, I'm in. Let's hope that both players are able to stay healthy through 12 weeks of the season. Athleticism aside, this game will come down to which quarterback protects the ball better and makes better decisions through the air.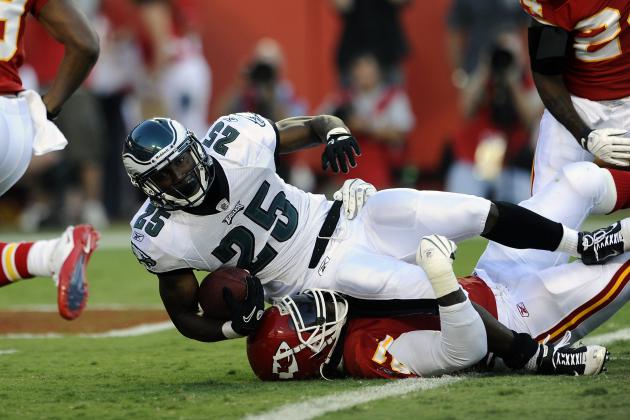 G. Newman Lowrance/Getty Images

Andy Reid, against his former club, in Philadelphia only makes sense. One has to think Reid has had this game circled on his calendar since he took over as head coach of the Kansas City Chiefs.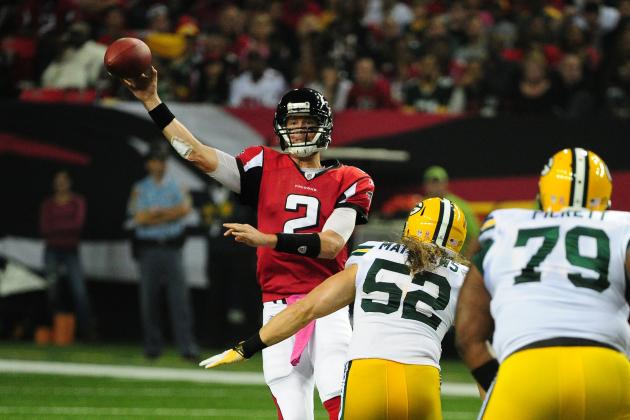 Scott Cunningham/Getty Images

Even though the prime-time schedule is loaded with a plethora of quality early-season games, the NFL decided to save one of its best for last. Any time Matt Ryan and Aaron Rodgers go head to head, it's must-see TV.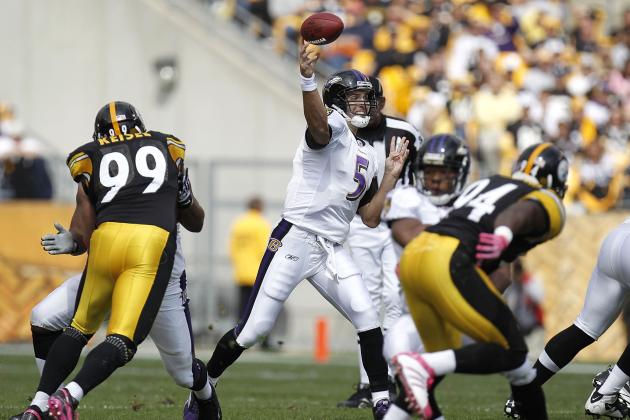 Gregory Shamus/Getty Images

Is there a more classic game than the Baltimore Ravens and the Pittsburgh Steelers? No matter what the year, nor the record, this game is truly a crapshoot. No one team ever dominates the opposition by a wide margin. That's one reason as to why these two teams always produce good games.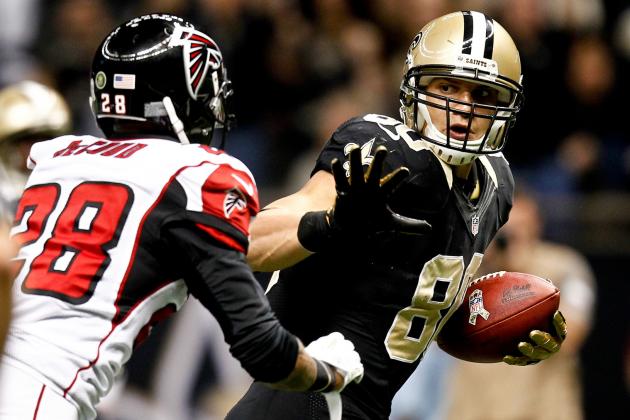 Derick E. Hingle-USA TODAY Sports

After a down season in 2012, the New Orleans Saints and Atlanta Falcons will be looking to rekindle their matchup magic. When both teams are at their best, this is easily one of the best rivalries in all of football. Matt Ryan and Drew Brees—enough said.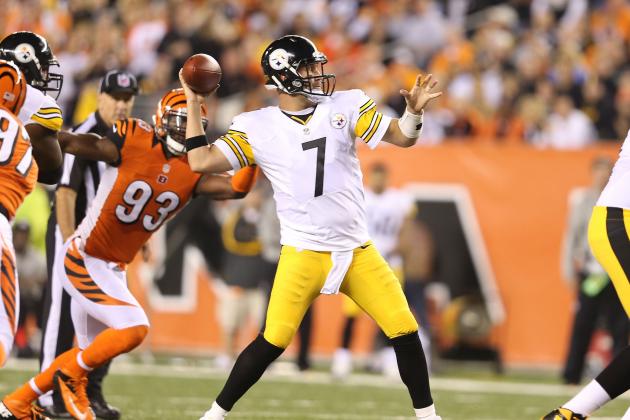 Andy Lyons/Getty Images

Both Cincinnati Bengals-Pittsburgh Steelers matchups are in prime time? That's a new one to me. I can't remember the last time I saw divisional opponents have both of their games displayed on national television. Regardless, this Week 15 matchup will mean more as playoff implications may ultimately be on the line.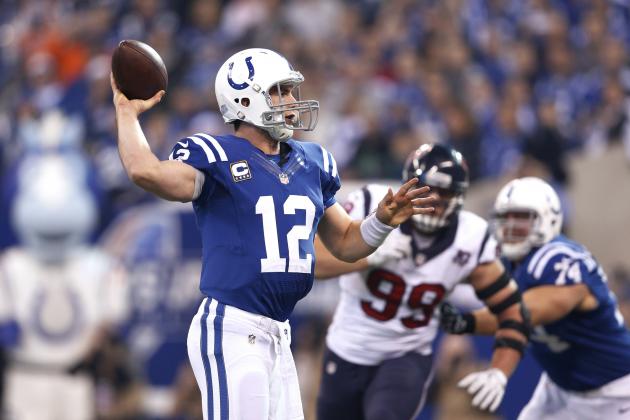 Joe Robbins/Getty Images

Last season, these two teams split the season series. Houston took the first game, while Indianapolis took the second game. Even though the Texans won the division in 2012, a changing of the guard could be unfolding right in front of our eyes come Week 9.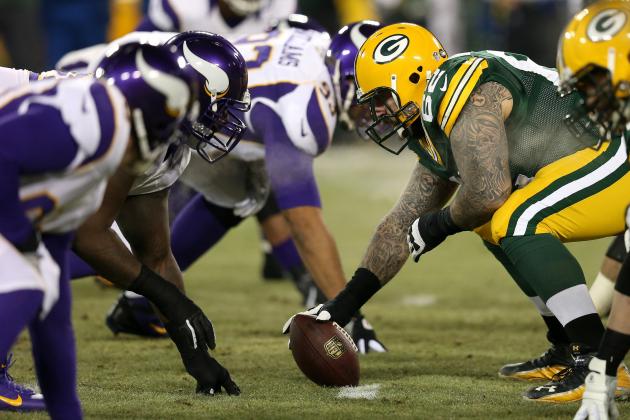 Jonathan Daniel/Getty Images

Running back Adrian Peterson owned the Green Bay Packers last year in every sense of the word. They single-handedly fueled his quest for 2,000 yards. Will Green Bay be enablers again, or have they finally figured out how to shut down "All Day?"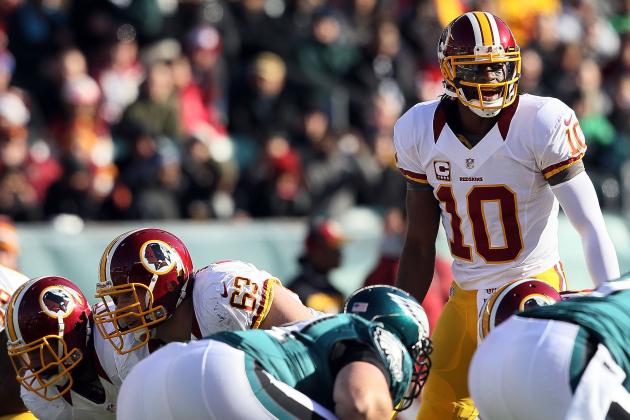 Alex Trautwig/Getty Images

Will it be Kirk Cousins or Robert Griffin III taking on Chip Kelly's new-look Philadelphia Eagles? At this point, it's hard to say. However, we do know one thing. All eyes will be on Kelly's Eagles and what his offense will bring to the table in the NFL.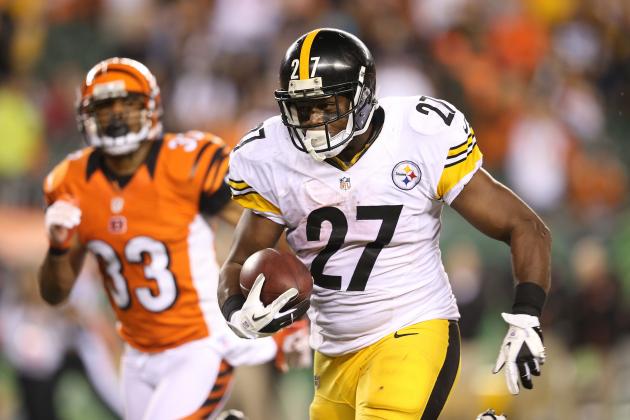 Andy Lyons/Getty Images

Aside from the NFC West, the AFC North may have bragging rights when it comes to the most competitive division in all of football. When the Cincinnati Bengals and Pittsburgh Steelers meet, a dog fight for 60 minutes usually ensues.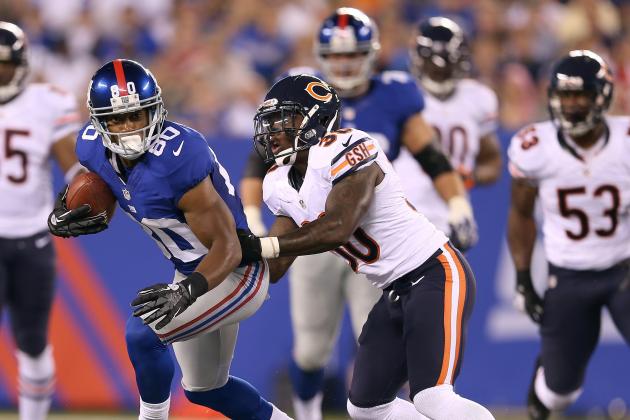 Elsa/Getty Images

I can see it now, Jay Cutler and Eli Manning will both throw interceptions and try to outdo one another with poor body language. It will ultimately lead to Mike Mayock and Brent Musburger to break down their odd facial expressions.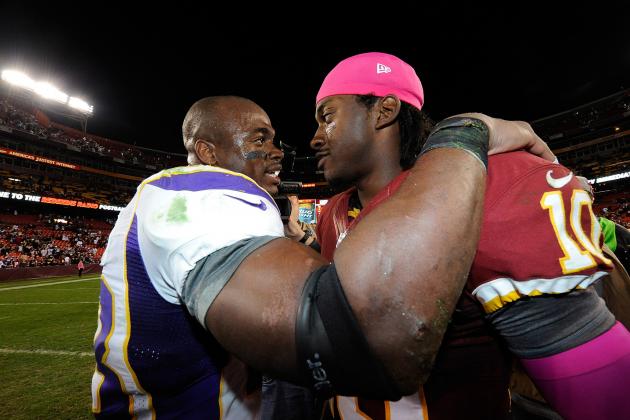 Patrick McDermott/Getty Images

In 2012, Adrian Peterson and Robert Griffin III traded blows back and forth on the ground. Both players rattled off long runs, but in the end, it was Griffin who came out on top. By game's end, he had piled up 138 yards rushing. While it's a nice thought, don't expect him to do that again this year after ACL surgery.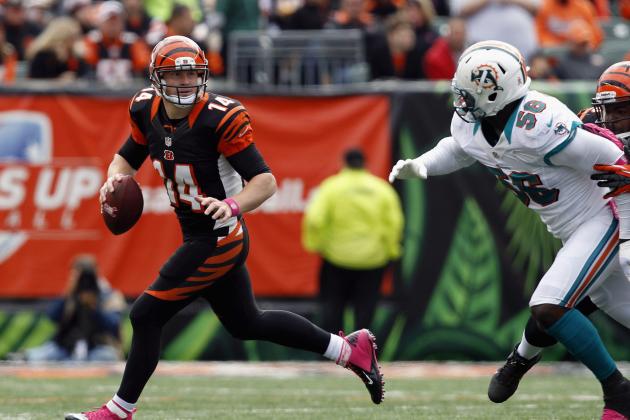 Matt Sullivan/Getty Images

Is this the year the Cincinnati Bengals take that next big step? Every time they make the postseason, they are one-and-done. With Miami's offseason additions, this matchup may foreshadow a potential playoff game down the road.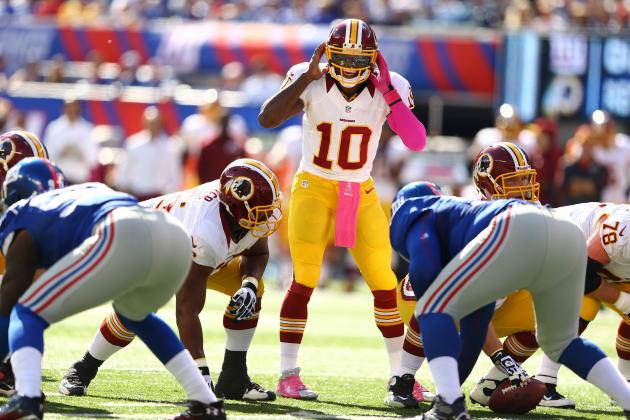 Al Bello/Getty Images

Over the years, the Redskins-Giants rivalry has lost a bit of its luster. However, I feel a change coming now that Robert Griffin III has made Washington an instant contender. If New York can rediscover its pass rush, things could get very interesting as the season winds down.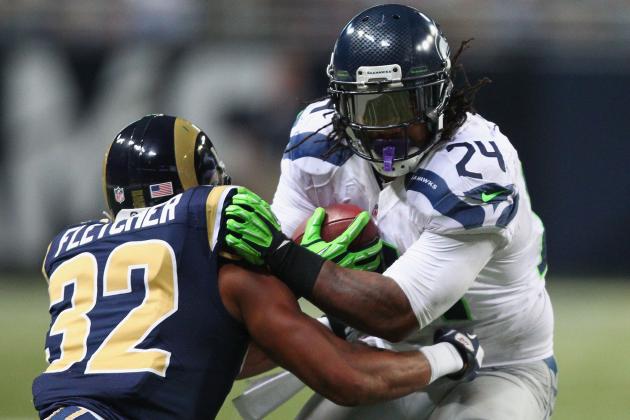 Dilip Vishwanat/Getty Images

The last time the Seahawks played in St. Louis, Russell Wilson tossed three interceptions and they fell to Jeff Fisher and company. The Rams will need Chris Long and Robert Quinn to collapse the pocket again if they want to beat Seattle at home for the second year in a row.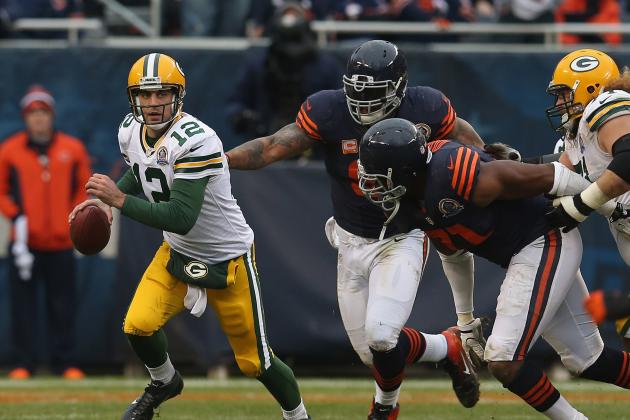 Jonathan Daniel/Getty Images

Ever since Aaron Rodgers took over for Brett Favre, he has had the Chicago Bears' number. And this year will prove to be no different. Expect Rodgers to exploit Chicago's aging defense on Monday Night Football.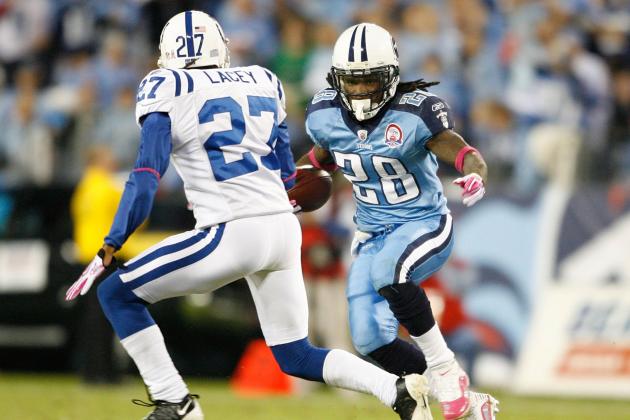 Andy Lyons/Getty Images

The NFL decided they liked putting Andrew Luck on television. I can't say I blame them, but they could have at least chosen a better opponent for the Colts in Week 11. Even though the Titans added a plethora of talent in free agency, Jake Locker still scares me.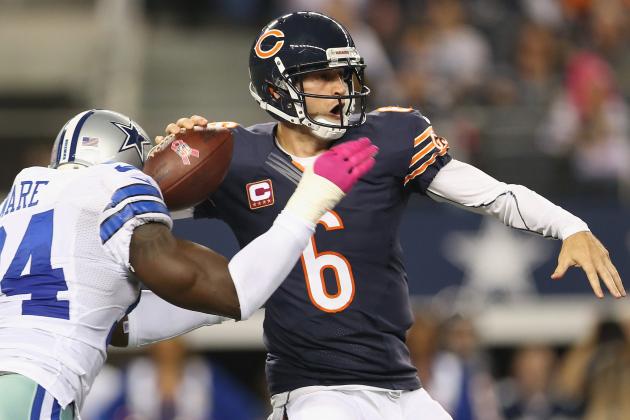 Ronald Martinez/Getty Images

The last time these two teams met, Tony Romo tossed a career-high five interceptions and single-handedly killed any opportunity the Cowboys had to win. It's doubtful, but maybe a change of scenery will help Dallas' aerial attack this time around.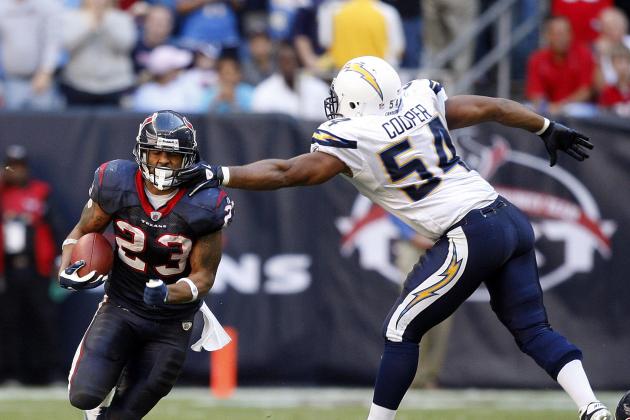 Bob Levey/Getty Images

Arian Foster versus Ryan Mathews, or Philip Rivers versus Matt Schaub, you decide. This game doesn't prove to be the most exciting from a matchup standpoint, but it does give us an early-season glimpse into Rivers in Mike McCoy's offense.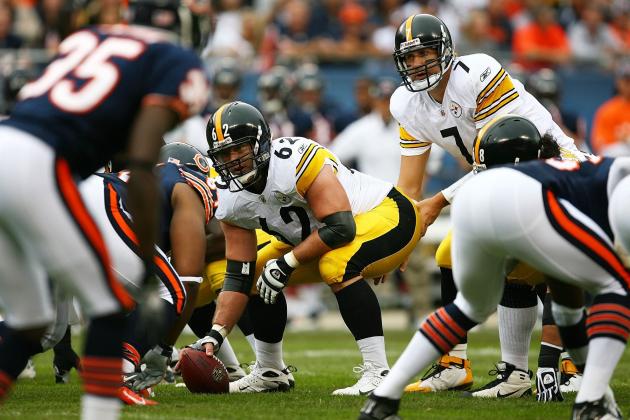 Jonathan Daniel/Getty Images

Week 3 marks the appearance of Marc Trestman's Chicago Bears in prime time, while the Pittsburgh Steelers will be appearing in back-to-back prime-time games. The focal point of this contest will be on the defensive side of the ball. Which teams aging defense is on the verge of a collapse?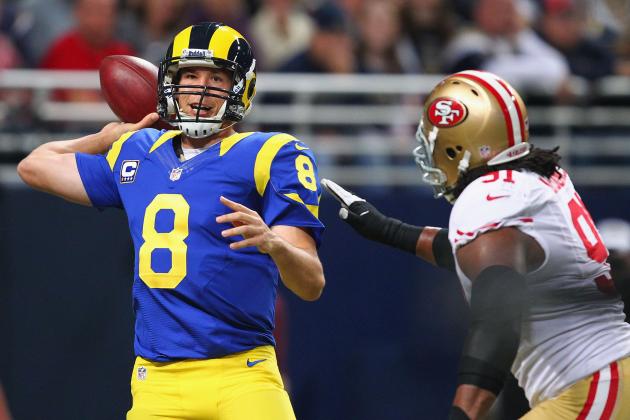 Dilip Vishwanat/Getty Images

After two overtime thrillers last year, the NFL decided they wanted to put the Rams and 49ers on national television. Whether that's a good thing or not remains to be seen. I have a hard time believing St. Louis will be able to hang with San Francisco the way they did in 2012.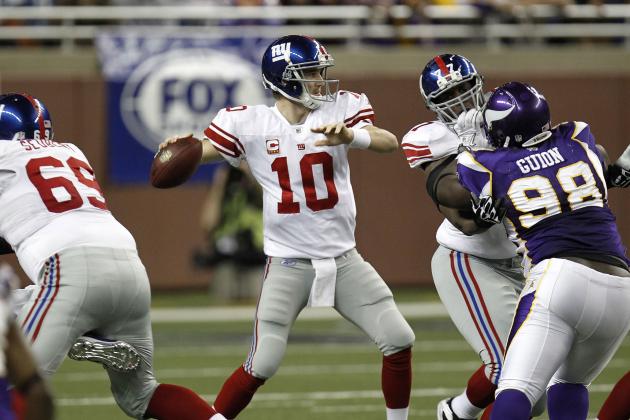 Gregory Shamus/Getty Images

Eli Manning and Adrian Peterson sharing the same field, what's not to like? Even though this game will go down as just another game, I seemingly always enjoy watching two future Hall of Famers do what they do best.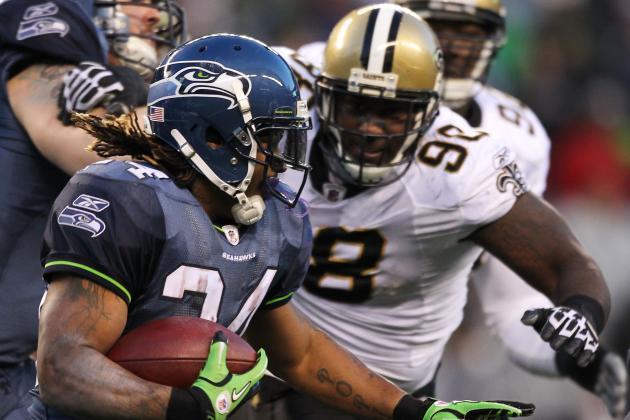 Otto Greule Jr/Getty Images

The last time these two teams met, Marshawn Lynch was defining "beast mode," and the Seahawks were winning a game they had no business winning. This year, the roles will be reversed, Seattle will be favored, and the Saints will be the underdogs. Unfortunately for New Orleans, the outcome will remain the same.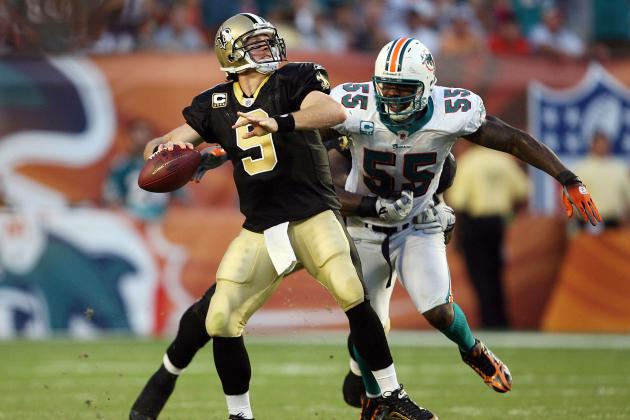 Doug Benc/Getty Images

Sure, the Dolphins seem to have hit on Ryan Tannehill in last year's draft, but they could have had Drew Brees. Instead, the Saints swooped him up in free agency and rode him all the way to a Super Bowl victory. Brees gets another shot at showing Miami what they are missing on Monday Night Football.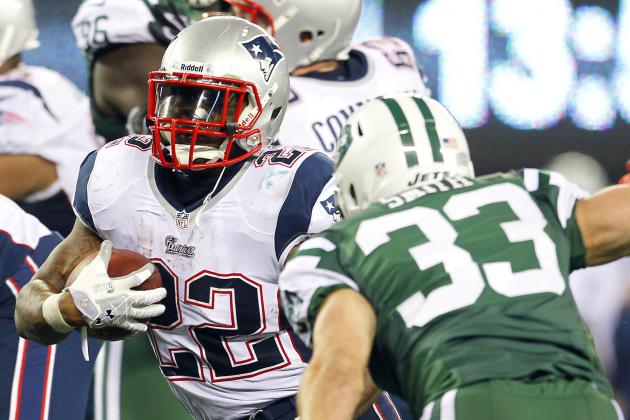 Rich Schultz/Getty Images

New England and New York serve up some of the best games from an AFC East standpoint. However, it has been a while. Tom Brady and company have owned the season series as of late, which is exactly why I smell an upset brewing.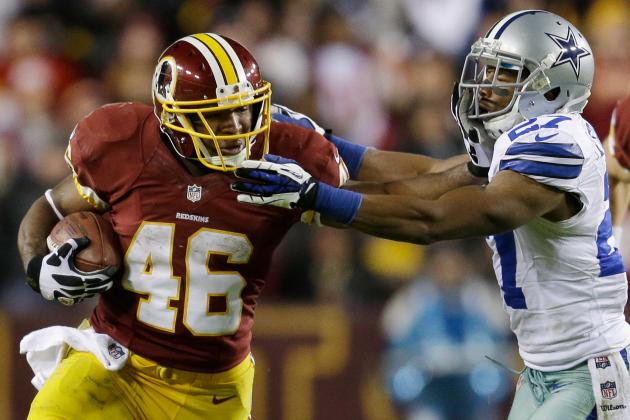 Rob Carr/Getty Images

Was Alfred Morris a one-year wonder? The Dallas Cowboys sure hope so. Morris had two of his biggest games against the Cowboys last season. He rushed for 113 yards in their first meeting, and he tacked on an additional 200 the second time around.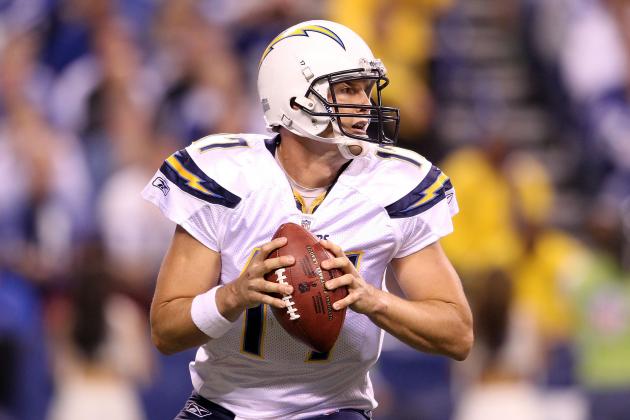 Andy Lyons/Getty Images

A few years back, national audiences were used to seeing Philip Rivers against Peyton Manning when the Chargers and Colts squared off. This meeting may not hold a candle to that matchup yet, but if Mike McCoy can get San Diego back into the playoffs, it could be the start of a new tradition.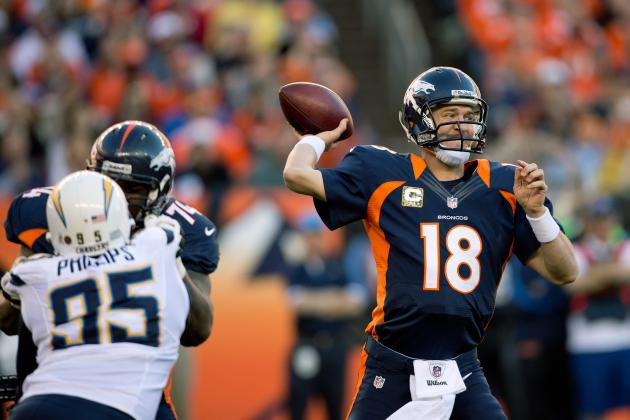 Justin Edmonds/Getty Images

Peyton Manning and Philip Rivers was supposed to be the big AFC West storyline in 2012. But a poor season from Rivers quickly killed that notion. Maybe this year will end up seeing that storyline played out.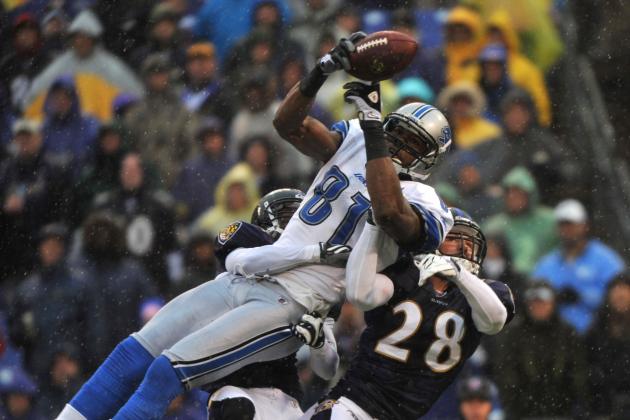 Larry French/Getty Images

One year ago, the Lions seemed to be one of the most watched teams in prime time. This year, not so much. I guess that's what a four-win record will do to a team.
Calvin Johnson always proves to be exciting, but outside of him, the Baltimore Ravens will control the game from start to finish.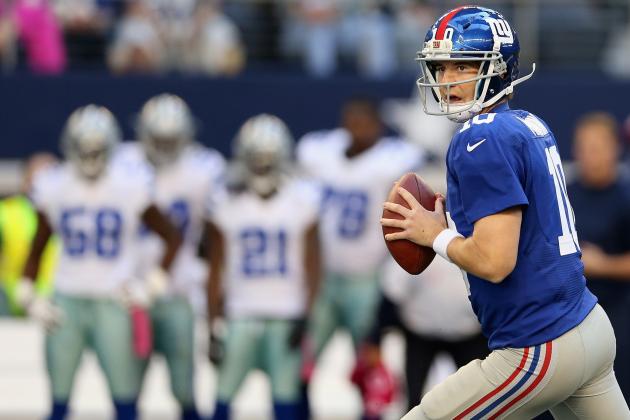 Ronald Martinez/Getty Images

Nothing like a classic NFC East battle to start off the year, right? Eli Manning and Tony Romo will be looking to get off to hot starts after their respected teams missed the playoffs in 2012. When watching this matchup, keep Romo's $108 million contract in mind. And ask yourself, "Is he worth it?"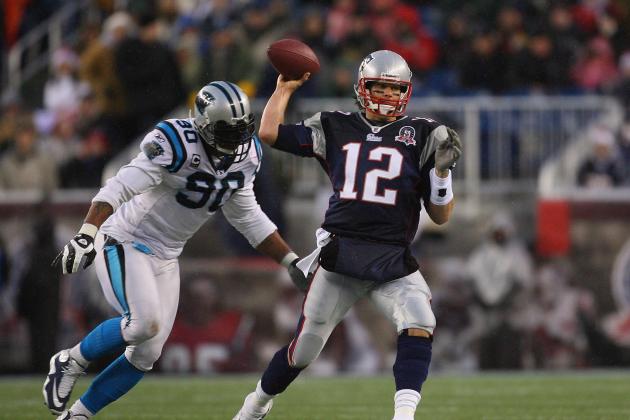 Jim Rogash/Getty Images

Given the fact the Carolina Panthers did very little to upgrade their defense during free agency, the New England Patriots are set up to have a field day. Rob Gronkowski and Aaron Hernandez will be running free up the seam all game long.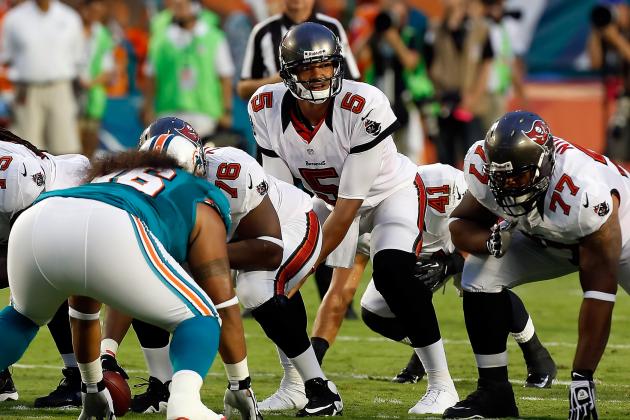 J. Meric/Getty Images

Despite finishing the season with a losing record, prime-time football found its way to the Tampa Bay Buccaneers twice in one year. The Miami Dolphins and Tampa Bay Bucs both have young quarterbacks who have a lot to prove. Which quarterback from the state of Florida will come out on top?
Ezra Shaw/Getty Images

Last year, it was Carson Palmer taking snaps under center against Peyton Manning. This year, it is Matt Flynn. Neither of the two quarterbacks have shown the ability to outduel Manning in a quarterback battle. Yet weirder things have happened.
Thomas B. Shea/Getty Images

It's true, the Jaguars haven't been very good over the past few years. Blaine Gabbert can shoulder some of the blame, along with former general manager Gene Smith. If Jacksonville wants to get back on the right track, they will need Gus Bradley to lead a reclamation project. It can start with a win over the Houston Texans.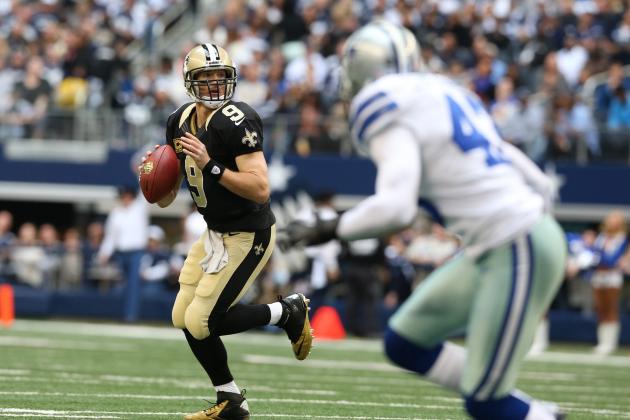 USA TODAY Sports

Sitting out the 2012 season had to kill head coach Sean Payton. Good thing for Sunday Night Football, he will have the opportunity to embrace the spotlight again when he pours it on against his former team. The Superdome is always cranked up for prime-time television.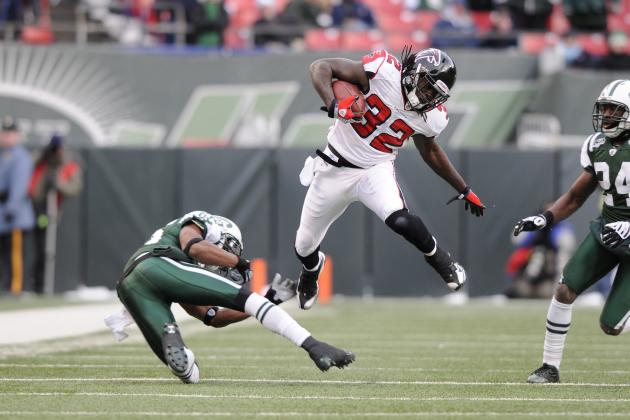 Jim Luzzi/Getty Images

If Darrelle Revis stays in New York, watching him shadow Roddy White and Julio Jones could end up being quite the sight. Undoubtedly, both wide receivers will put Revis' surgically repaired knee to the test.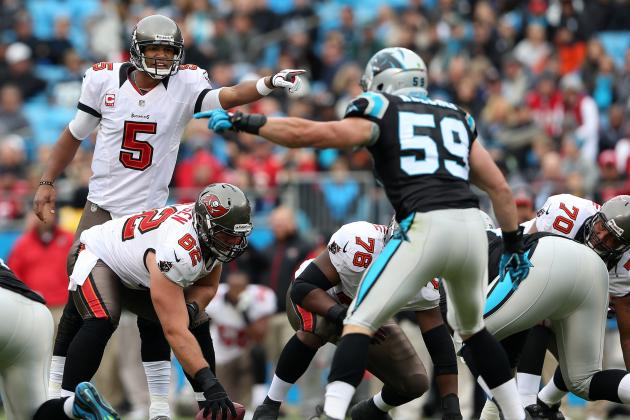 Streeter Lecka/Getty Images

Despite being cellar dwellers in the NFC South last year, the Carolina Panthers and the Tampa Bay Buccaneers always put on a good display. Josh Freeman and Cam Newton both need to rebound after average seasons in 2012. Luckily for them, they will have the opportunity to showcase their talents nationally.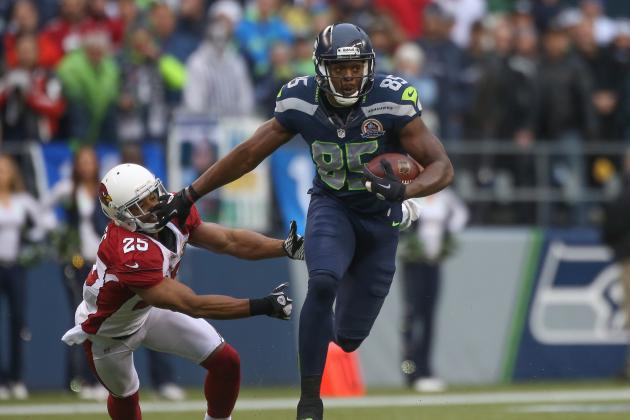 Otto Greule Jr/Getty Images

After the Arizona Cardinals were blown out 58-0 late in the 2012 season, it was hard to believe Arizona actually beat Seattle in Week 1. Unfortunately for Bruce Arians and the Cards, Russell Wilson seemingly grew and became a better player week after week. This one could get out of hand quickly.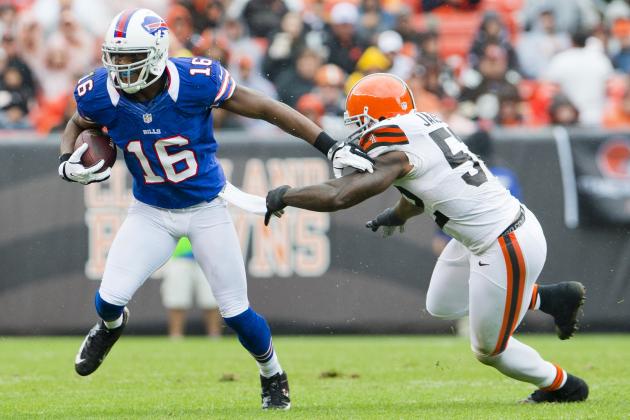 Jason Miller/Getty Images

The Buffalo Bills squaring off against the Cleveland Browns seems like a game that was destined for Thursday Night Football. Under the new scheduling arrangements, every team gets at least one prime-time game. I'm sure the NFL said, "Why not get it over with all in one week."