Game-by-Game Predictions for Miami Heat's Series with Milwaukee Bucks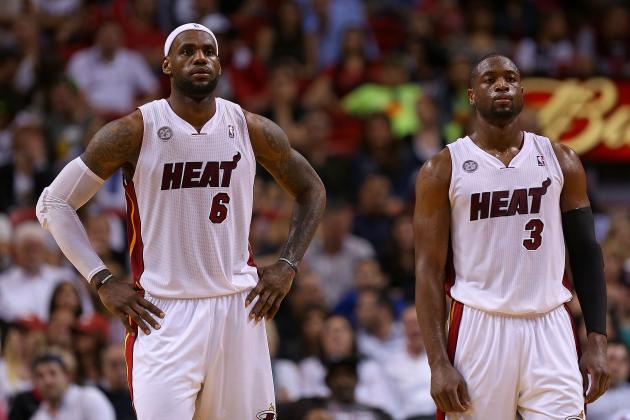 Mike Ehrmann/Getty Images

The Miami Heat will enter their first-round playoff series against the Milwaukee Bucks as overwhelming favorites.
Miami finished the season with a record of 66-16 (the league's best record), winning 30 of 32 games after the All-Star break. On the other hand, Milwaukee posted a losing record of 38-44 (the worst record for a 2013 playoff team) and won just 12 games since the break.
There's an excellent chance this series ends rather quickly. Miami is by far the more efficient offensive and defensive team, and the talent disparity between these two teams is enormous.
Begin Slideshow

»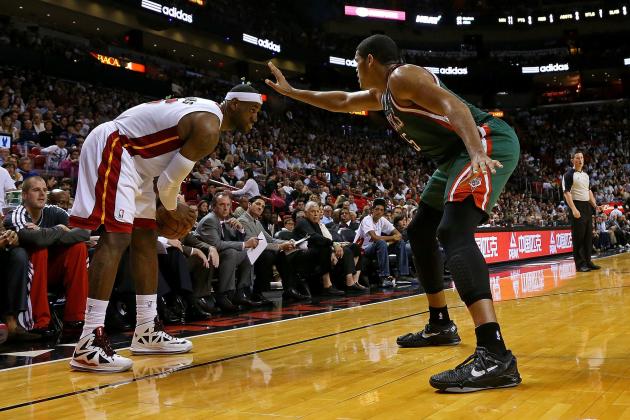 Mike Ehrmann/Getty Images

Season series: Heat won 3-of-4
Miami will win Game 1 handily.
With the Heat having clinched home-court advantage so early, Miami has had the luxury of being able to rest its key players for the past of couple of weeks. This is to say that the Heat will enter this game extremely fresh and raring to go.
Considering Milwaukee lacks very good wing defenders, facing a healthy LeBron James and Dwyane Wade is a worst-case scenario for the Bucks. Expect the Heat to lean on their two superstars throughout the game.
It's also going to be a huge challenge offensively for Milwaukee. The Bucks have struggled to score this season, ranking 22nd in points per 100 possessions.
On the other side, Miami's defense has been outstanding, especially lately, allowing just 91.1 points per game in March and 92.3 in April.
The Heat will only bring more defensive pressure now that it's postseason time, so it's difficult to envision a scenario in which Milwaukee does much offensive damage.
Also, the fact this game is in Miami is no small thing. The Heat finished the regular season with an excellent 37-4 record at home. Miami has a clear home-court advantage at the Triple A, and that can only be amplified in the playoffs.
Prediction: Heat win 107-84
(Heat lead series 1-0)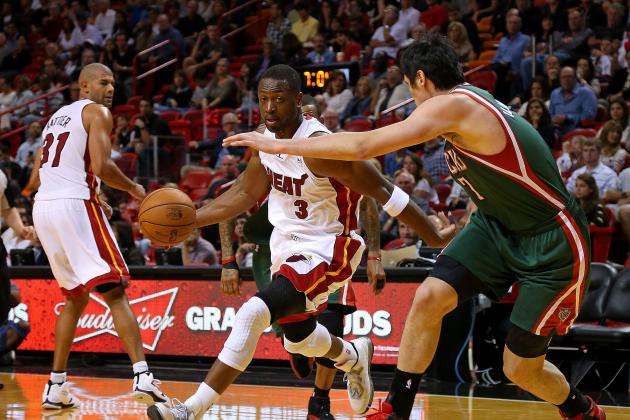 Mike Ehrmann/Getty Images

Unfortunately for the Bucks, their blowout loss in Game 1 will be a sign of things to come.
Milwaukee played solid defense this year, finishing 12th in points allowed per 100 possessions. However, the Heat's offense is juggernaut and will once again be too much for the Bucks in Game 2.
While the Heat have an excellent supporting cast, this game (and series) will be all about the Big Three. LeBron, Wade and Chris Bosh all averaged north of their season points- per-game averages when they faced Milwaukee.
The Bucks are going to have to put up plenty of points to compete in this series, especially in Miami. But Milwaukee shot just 43.5 percent from the field in the regular season. In fact, it's likely they're even less efficient offensively in this series, considering Miami has elite defenders such as Wade, LeBron and Shane Battier.
The Heat should cruse again in this one and head to Milwaukee with a comfortable 2-0 series lead.
Prediction: Heat win 104-91
(Heat lead series 2-0)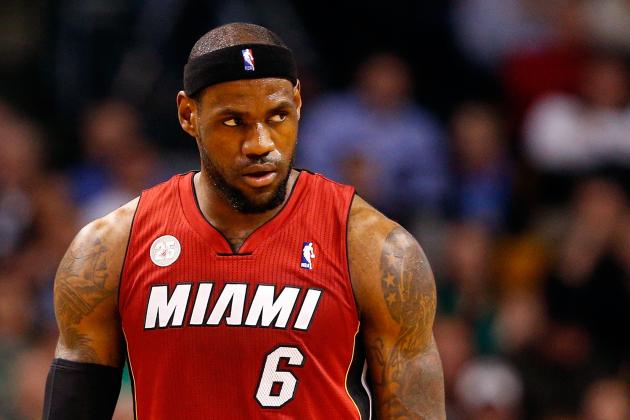 Jim Rogash/Getty Images

While Miami has a tremendous home-court advantage, the Bucks do not. Milwaukee won just 21 games at home this season, which is by far the worst of any playoff team.
Miami won 29 road games this season, which is the most in the league and six wins better than any Eastern Conference playoff team.
Still, if the Bucks are going to steal one in this series, it will have to be at home. The Bucks are a better offensive team at home than on the road, scoring almost five more points a game in Milwaukee.
However, Miami is still going to win this game. The Heat are just such a dynamic offense that unless Miami has an off-night, which is unlikely to occur in the postseason, it will outscore the Bucks' offense
Also, Miami actually plays better defense on the road than at home, allowing just 94.4 points per game. So, in fact, the Bucks are likely to be just as ineffective offensively in Milwaukee as they were in Miami.
Milwaukee will feed off of its, albeit not very strong, home-court advantage and hang in this game for a bit. But Miami has too much two-way talent and will prevail in the end.
Prediction: Heat win 104-94
(Heat lead series 3-0)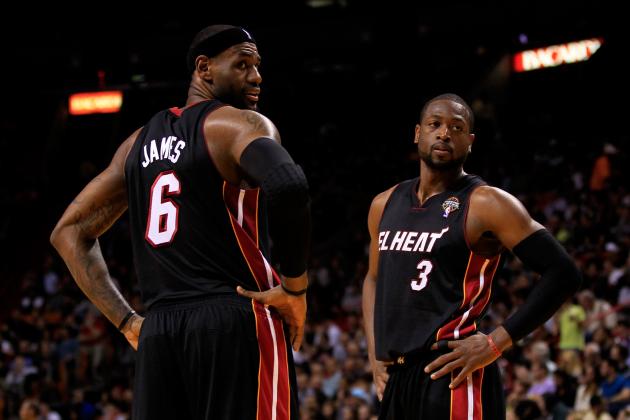 Chris Trotman/Getty Images

Up in the series 3-0, Miami will not take its foot off of the pedal.
The Heat will badly want to end this series early, so they can begin resting and preparing for a more difficult matchup in the second round.
This one might be over pretty early too, as the Bucks might play like a team that knows it can't win four straight games against the formidable Heat.
From the onset, the Heat will attack with their top-two finishers in Wade and LeBron and that should be enough to take the life out of the Bucks early.
Miami will complete the, for the most part, painless sweep of the Bucks.
Prediction: Heat win 100-86
(Heat win series 4-0)