Which NBA Playoff Team Should You Root for Now That Yours Is Eliminated?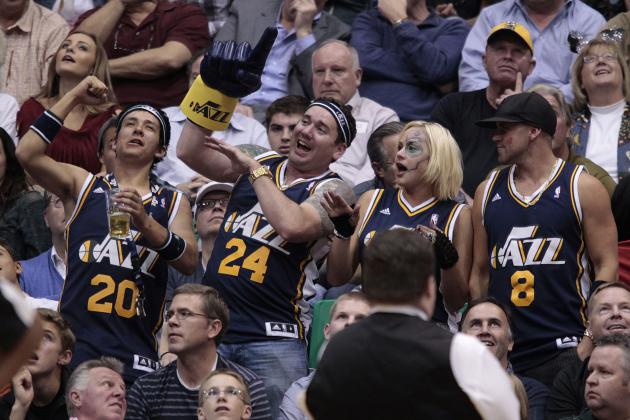 George Frey/Getty Images

If you are like me and your team did not make the playoffs, don't worry: there still reason to watch the NBA playoffs.
For some fans, a player that used to wear your team's jersey is playing on a contending team. For others, they might see a playoff club that their favorite team could model themselves after.
The following is a guide for fans that saw their favorite team's season end after 82 games.
Begin Slideshow

»
Should root for: Whoever the Lakers play
Should root against: Los Angeles Lakers
Orlando fans are not going to support the Lakers after seeing star center and former franchise player Dwight Howard hold the Magic organization in suspense as he went back and forth on whether or not he wanted to stay in Central Florida.
In the end, he decided to depart for L.A. and left his former team in shambles as the Magic finished the season with the worst record in the league.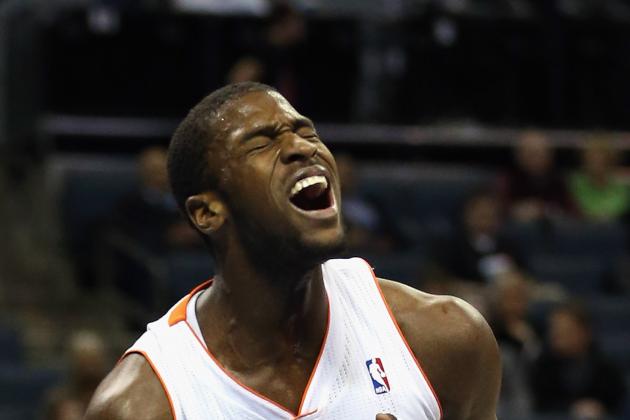 Streeter Lecka/Getty Images

Should root for: Oklahoma City Thunder
The Thunder organization used all those bad years at the end of their tenure in Seattle to stockpile lottery picks like Kevin Durant, Russell Westbrook and Serge Ibaka to build a contender in OKC.
Charlotte is building their franchise around a handful of first-rounders like Michael Kidd-Gilchrist, Gerald Henderson and Kemba Walker.
If all goes well, the 'Cats can go from the outhouse to the penthouse in the near future just like the Sonics/Thunder did. The real question with the Thunder is, of course, can that team ever win it all?
Bobcats fans certainly hope so.
Should root for: Chicago Bulls
Should root against: Miami Heat
Although Clevelanders want LeBron James to return home in 2014, I'm not sure they are ready to embrace the Heat. James is still playing in a different uniform, and it's not a situation where he hasn't won yet and if he did, maybe he'd join the Cavs again.
In fact, it's the opposite: If LeBron and the Big Three win another championship, James may stick around to see if he can win not one…not two…not three…you get the picture.
Cavs fans old enough to remember The Shot may have trouble embracing the Bulls, but Chicago is a team after which the Cavs should model themselves. Cleveland should build around superstar point guard Kyrie Irving, just like Chicago built around Derrick Rose.
The fact that the Bulls got this far without their hometown hero tells you all you need to know about how well this team was constructed. Unlike the Cavaliers franchise, which fell like Jenga blocks when their local kid was removed, Chicago has proven that they can chug along in Rose's absence.
By rooting for the Bulls, basketball fans in northern Ohio are telling Cavs management "See! That's how you build a team!"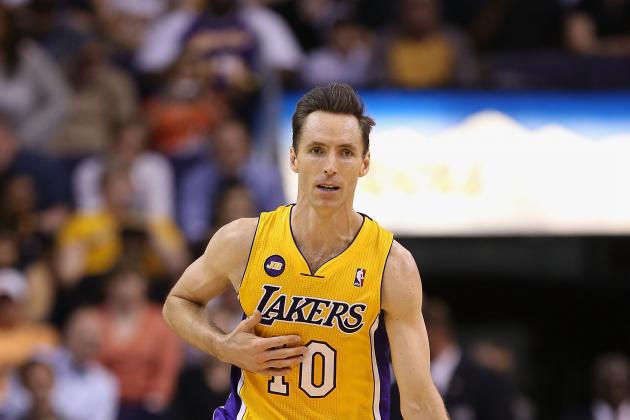 Christian Petersen/Getty Images

Should root for: Los Angeles Lakers
Steve Nash had two stints in the desert and gave Phoenix a fair shot at building a contender around him.
There were good years, like when the team finished first in the Pacific from 2004-07 or when they advanced to the Western Conference Finals in 2009-10, but the Suns were headed the wrong direction, and the 39-year-old Nash needed to join a contender.
Suns fans rooting for the Lakeshow are probably rooting more for the player than the team, but in the end a championship for Nash is a win for the die-hard Phoenix fan.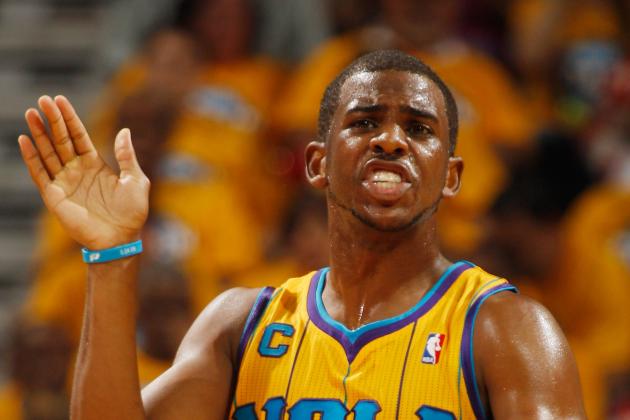 Chris Graythen/Getty Images

Should root for: Whomever the Clippers play
Should root against: Los Angeles Clippers
There was an interesting quote in Lee Jenkins' recent profile of former Hornets point guard Chris Paul. In it, Paul said in reference to the hapless Clipper franchise, "There are a lot of places I can go where they've won and I can help them win again. But building our own tradition and our own history would be huge."
That could very well have been said about his former team in New Orleans, a place where the locals rallied around the once-putrid Saints following Hurricane Katrina. The Big Easy presented Paul with the opportunity to build his own tradition with a fanbase that has proven it is ready to wholeheartedly embrace a successful sports team.
Safe to say, Hornets fans (or I guess they are Pelicans fans now, right?) are not going to be pulling for Paul and the Clippers this year.
Doug Pensinger/Getty Images

Should root for: Oklahoma City Thunder
This one's out of spite.
An ownership group in Washington state is trying to buy the Kings move them to Seattle five years after the SuperSonics, which called the Emerald City home from 1967-2008, departed to little Oklahoma City and became the Thunder.
A once-proud basketball city sullied by poor ownership, Sacramento does not want to see the only professional team in the immediate area taken from them and would like to remind the citizens of Seattle that the return of the Sonics comes at the expense of another one of the NBA's historic franchises.
In the revolving door of small-market teams—where the Charlotte Hornets move to Louisiana in 2002, home of the former New Orleans Jazz, only to have the NBA return to Carolina in the form of the Bobcats two years later—it's not far-fetched to think that the Association would relocate the Kings to the Pacific Northwest next season.
Should root for: Chicago Bulls
Like the Cleveland Cavaliers, the Washington Wizards are a team centered on a marquee point guard. In this case, it is former Kentucky Wildcat John Wall.
If the former Bullets want to be competitive in the near future, and keep Wall in town, they need to construct a team around him just like the Bulls have around Rose.
There are other pieces there—Bradley Beal, Nene and even Martell Webster—and basketball fans in the state's capital would love to see the Wiz add to what they have and bring playoff basketball back to D.C.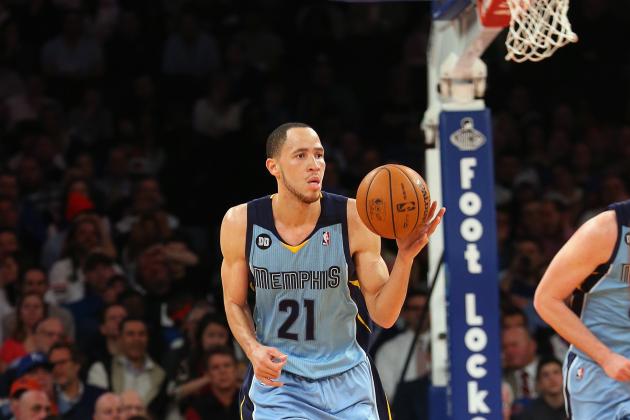 Bruce Bennett/Getty Images

Should root for: Memphis Grizzlies
Not only is former Detroit Piston Tayshaun Prince the Grizzlies, but Memphis is a team in a small market that has built a strong core without absolutely tanking for years on end.
While the Grizz may not have stockpiled No. 1, 2 or 3 picks on their roster, they have found a winning formula in Tennessee. They have done so by using sound scouting to pick up diamonds in the rough come draft time and getting value at the trade deadline.
The Pistons are a team that is never bad enough to get a first overall selection, but they haven't been good enough to be serious contenders come playoff time. Therefore, they need to duplicate the Grizzlies formula in order to restore their once-proud franchise.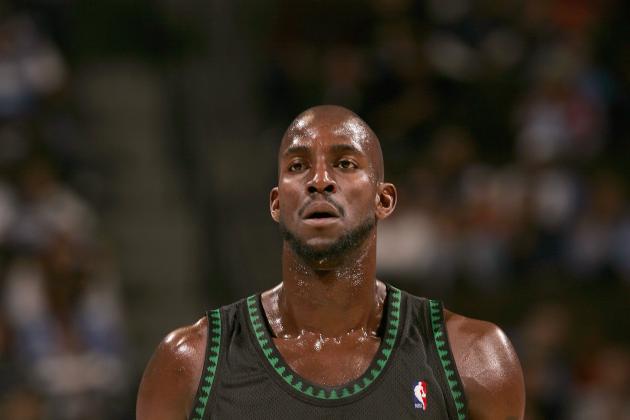 Doug Pensinger/Getty Images

Should root for: Denver Nuggets
Like the Timberwolves, the Nuggets reside in a similar four-team market that has blustery winters and lacks the skyscrapers of a New York, Chicago or Los Angeles. Yet Denver has been able to put together a winning team despite the departure of superstar Carmelo Anthony.
Minnesota has never been able to get over the Kevin Garnett trade with Boston and needs to model itself after a well-coached, team-oriented club like the Nuggets. When fully healthy, the Timberwolves should be a high-scoring team like Denver was this season.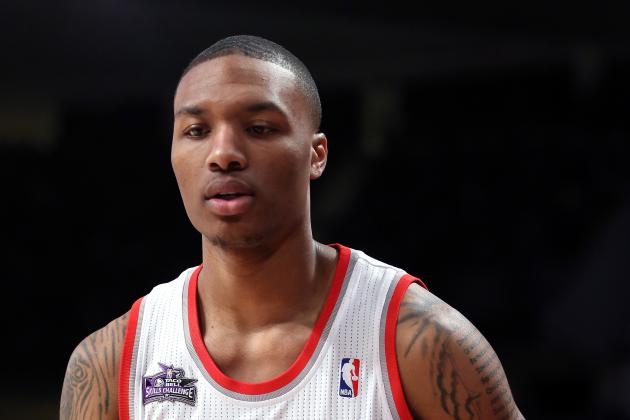 Ronald Martinez/Getty Images

Should root for: Golden State Warriors
Look at the Warriors' recent history: They are a team whose struggles nobody understood given that they play in a big market (the Bay Area, not Oakland specifically, of course) with moderate weather and a loyal, passionate fanbase. Yet, Golden State almost always struggled to put a competitive team on the court.
Hell, Bill Simmons did an entire feature on how they tortured their fanbase.
Then they go out and draft Stephen Curry out of little Davidson University, a steal in the 2009 draft and build a playoff team around him.
The Blazers got a value pick in Damian Lillard out of Weber State and have a forward to complement his ability in LaMarcus Aldridge so they should be a step ahead of where Golden State was back in 2009. With any luck, the team that drafted Greg Oden over Kevin Durant should start to see results in the near future.
In the end, success out in Oakland, Lillard's hometown, should be a good omen for the Blazers future. It's a little strange how that all works out, but weird is nothing new to the people of Portland.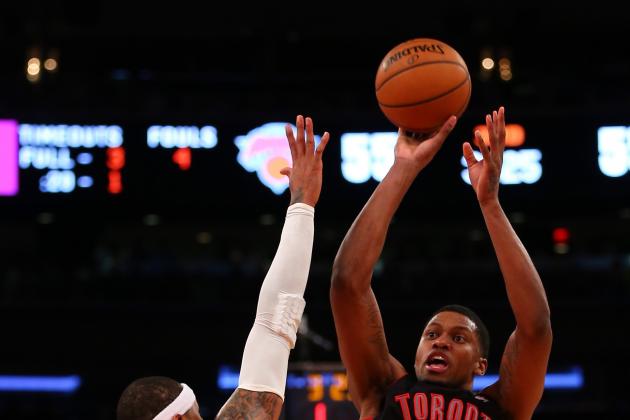 Elsa/Getty Images

Should root for: New York Knicks
Should root against: Memphis Grizzlies
Nobody in Toronto wants to see Ed Davis and the Memphis Grizzlies go on to win an NBA title after he was part of the package that brought superstar Rudy Gay to Hogtown.
What they would rather see is a team like the New York Knicks, who went out and dealt for a superstar in Carmelo Anthony, and is now the No. 2 team in the East. Toronto fans hope that, like what Melo did for the Knicks, Gay can turn their team into a contender in the near future.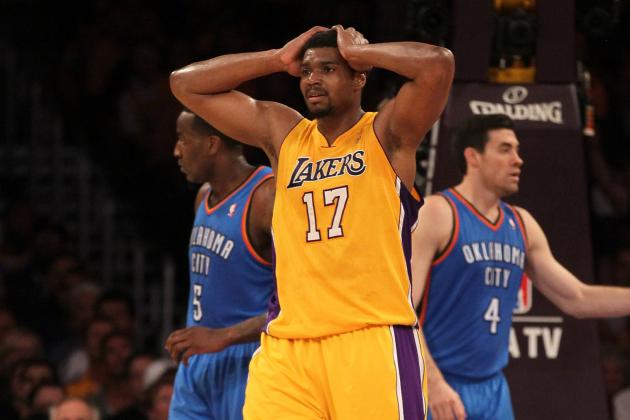 Stephen Dunn/Getty Images

Should root for: Denver Nuggets
Should root against: Los Angeles Lakers
Andrew Bynum was such a bust that the 76ers should consider enacting Lemon Laws against the Lakers. Take one look at his hair: Last time I checked, those laws protect buyers from illegal clippings.
Needless to say, Sixers fans would like to see San Antonio turn the Lakers into Tex-Mex.
On the other hand, they should be rooting for the Nuggets, a well-coached team that does not have any big-name superstars but has found a way to win with depth and teamwork.
Should root for: The California teams, the Nuggets or Grizzlies
Should root against: Oklahoma City Thunder, San Antonio Spurs, Houston Rockets
It's got to be tough being a Dallas Maverick fan right now. It was only a few days ago that the team was removing their caveman beards upon reaching a .500 record and now they have to watch the two other Texas teams, San Antonio and Houston, and nearby Oklahoma City all go to the playoffs while Dirk Nowitzki applies Aqua Velva to his face.
Fortunately, either OKC or Houston will be eliminated in Round 1 and the aging Spurs are not expected to go on a deep playoff run.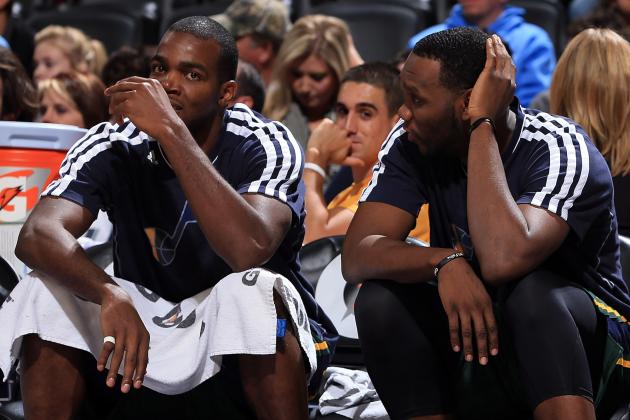 Doug Pensinger/Getty Images

Should root for: Indiana Pacers
The Pacers have built around a plethora of taller men (Paul George, Danny Granger, Tyler Hansbrough, Roy Hibbert and David West) to become a top seed in their conference.
If the Jazz could put a similar supporting cast around their big men (Derrick Favors, Al Jefferson, Enes Kanter and Paul Millsap), they too could become a threat out west.
Tom Schreier covers Minnesota sports for Bleacher Report and writes for TheFanManifesto.com. Visit his Kinja blog to see his previous work.