Notre Dame, Stanford and Other Schools That Recruit with Special Standards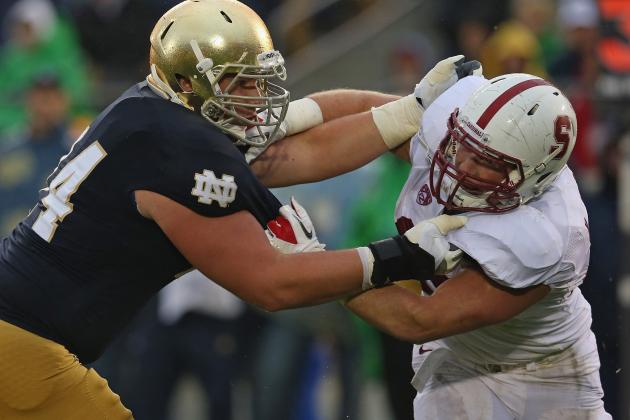 Jonathan Daniel/Getty Images

Many schools are labeled "football factories," meaning their academics aren't as demanding as some other schools, admission to their university isn't overly daunting, and they really care more about football than education. Those schools (and I am not going to name them) don't have as many restrictions when it comes to choosing and pursuing recruits.
On the opposite end of the spectrum are the schools with special standards. Whether it's a football program for one of our military academies or a school with exceptional academic requirements, there are several programs in college football with a limited pool of recruits from whom they can choose.
This slideshow takes a look at some programs on the college football recruiting landscape that recruit with a different set of standards than those "football factories."
Begin Slideshow

»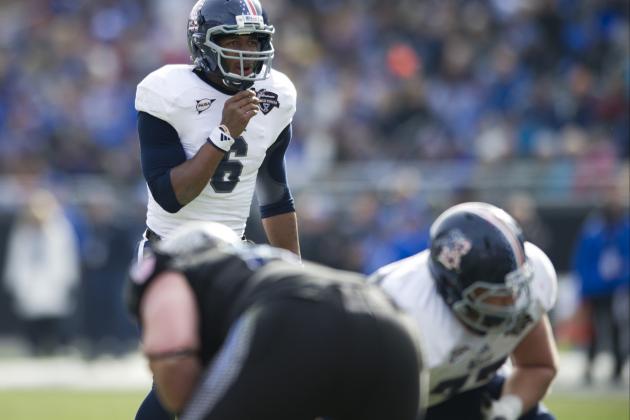 Cooper Neill/Getty Images

It's pretty tough to get a high profile recruit to come to Rice. First and foremost, the Owls have some seriously high academic standards for incoming students.
For a player to be admitted, his grades don't have to be good but great.
Next, Rice has to deal with programs like Texas, Texas A&M, Oklahoma, TCU, Baylor, Oklahoma State and any other program that comes into Texas looking for a recruit.
So the Owls' pool is limited to lower-level recruits and within that pool, lower-level recruits who must have great academic standings.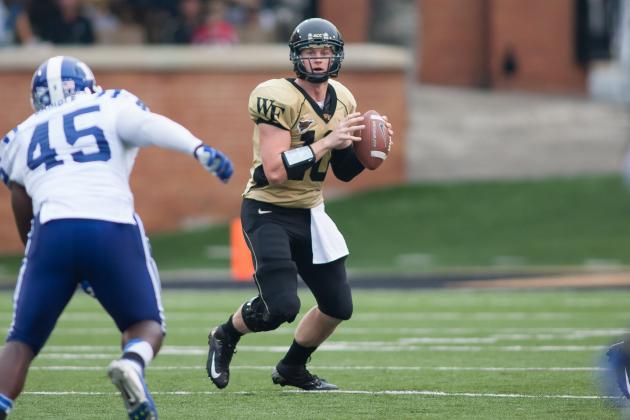 Jeremy Brevard-USA TODAY Sports

Mike Krzyzewski gets the job done in recruiting at Duke, but that's basketball—football is an entirely different animal. David Cutcliffe has to bring in 20 or so smart football players into his program every year who have excelled academically in high school.
The same goes for Jim Grobe at Wake Forest. The Demon Deacons reside at a university that puts a high emphasis on academics. It's hurt Grobe on the trail in regards to landing top talent in the Southeast, but don't look for the coach to make any excuses about it.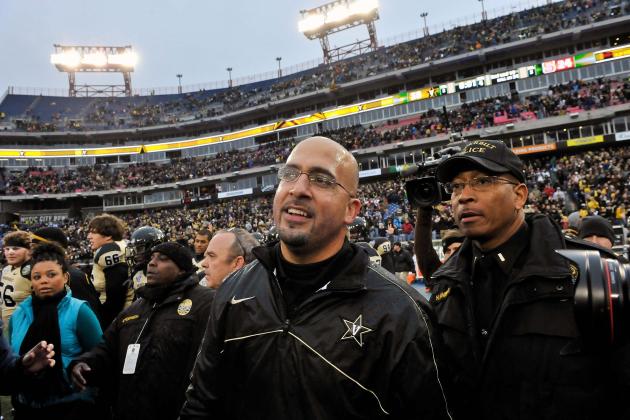 USA TODAY Sports

Vanderbilt is probably the Stanford of the SEC. In a league with Alabama, LSU, Florida, Auburn, Texas A&M and Georgia, the Commodores have to routinely find ways to recruit at a high clip while maintaining their academic excellence.
Based on the past two recruiting cycles, James Franklin has found a formula to execute both goals.
Franklin has signed two straight top-25 caliber classes and has Vanderbilt set for a rise up the SEC pecking order in a year or two.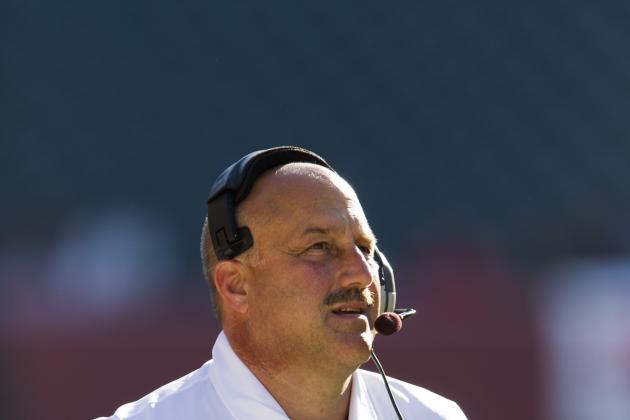 Howard Smith-USA TODAY Sports

There's proof that you can win on Chestnut Hill, as we all know about the past football history of the BC football program. Whatever you want to blame the program's recent down run on, I'd warn you that the staff does face some recruiting limitations.
Most notably, it's not a cakewalk to get admitted into Boston College. High school players must be sitting in awesome academic standing, and there's a reason the Eagles don't usually sign any JUCO prospects.
Perhaps Steve Addazio would be wise to have a conversation with Brian Kelly, David Shaw and James Franklin to see how they've been successful recruiters.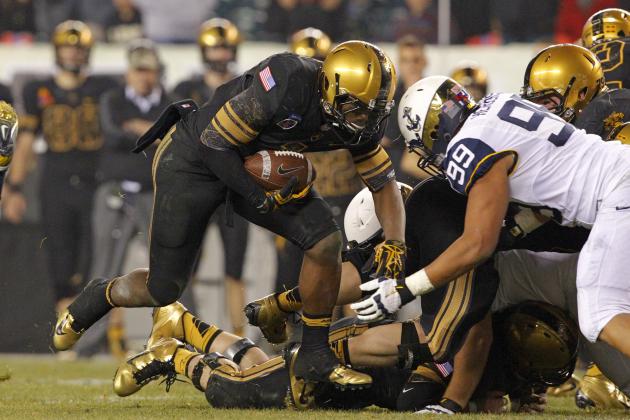 Hunter Martin/Getty Images

Our armed forces programs probably are not going to land a 4- or 5-star recruit anytime soon. Recruits of today who are highly touted and ranked want to go to the NFL, not into the military.
These programs have all had their fair share of success in the past, but in today's world of recruiting, their pool of prospective players is limited.
The standards are obviously different with these programs, as the military commitment that comes with signing with these programs is a significant factor in a recruit's thinking.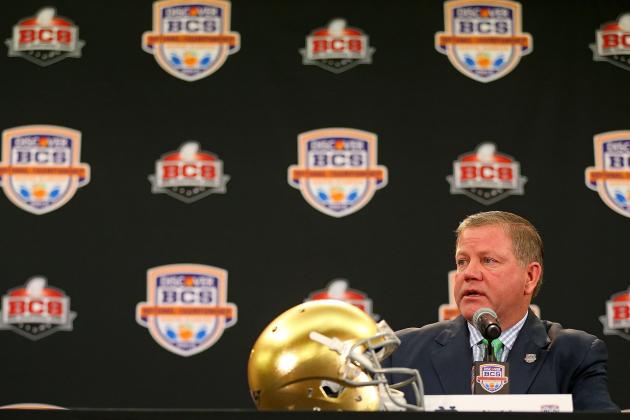 Mike Ehrmann/Getty Images

Brian Kelly has done a fantastic job at Notre Dame, and those of you who know how hard it is to recruit out of South Bend, tip your cap to the guy.
First, Notre Dame puts an emphasis on its academics, and that probably was the main reason for the dip in the 2000s. The Irish don't play games with education, and the university is not going to bend its academic requirements for incoming freshmen, even if they're 4- and 5-star recruits.
Next, South Bend isn't in one of the plush hotbeds for talent. Kelly and his staff are forced to take longer recruiting trips than do most other schools to develop recruiting relationships that are vital to signing top-level talent.
There are other difficult standards around the program, but the main two are in regards to academics and location.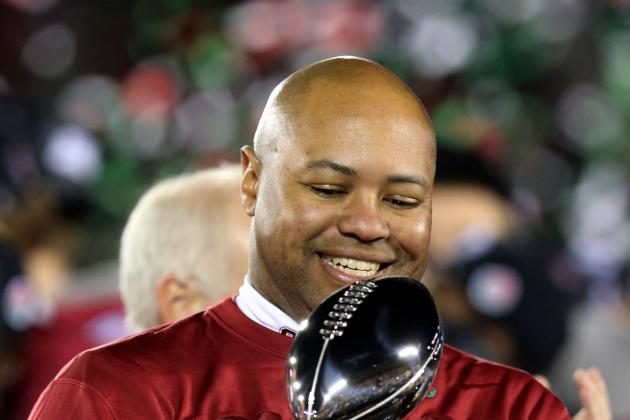 Stephen Dunn/Getty Images

David Shaw is in California, a better location for recruiting than Notre Dame since California is a great hotbed for talent. However, Shaw also has a more limited pool of recruits to choose from each year.
Stanford is known as one of the top academic universities in the country, and the admissions department doesn't accept just anybody. In fact, I always had a hunch this is where Reggie Bush really wanted to go, and even he had admission problems though he had a high GPA in high school.
David Shaw has to look for players who are intelligent, speak well with confidence, look you in the eye and who also can compete with talented players at Oregon and USC.
Recruiting isn't easy on The Farm!
Edwin Weathersby is the College Football Recruiting Analyst for Bleacher Report. He has worked in scouting/player personnel departments for three professional football teams, including the New York Giants and Cleveland Browns.