NBA fans around the league should be excited, because there are some incredible playoff matchups right away.
While a battle between the Miami Heat and Milwaukee Bucks might be over quickly, virtually every other series could go either way. Plus, there are interesting storylines in each one to make almost all of them a can't-miss matchup.

Here is a breakdown of each series with predictions on which teams will advance to the next round.
Eastern Conference
No. 1 Miami Heat vs. No. 8 Milwaukee Bucks
When the Bucks were able to beat the Heat during the regular season, the defense was outstanding. They forced 20 turnovers and blocked eight shots led by Larry Sanders.
The hope is to do that again, although the Heat are simply playing way too well to struggle on the offensive end.
LeBron James and Dwyane Wade can seemingly score at will at this point and there is not much Milwaukee will be able to do to stop either of them. The Bucks should be happy to make the postseason with a 38-44 record.
Prediction: Heat win in 4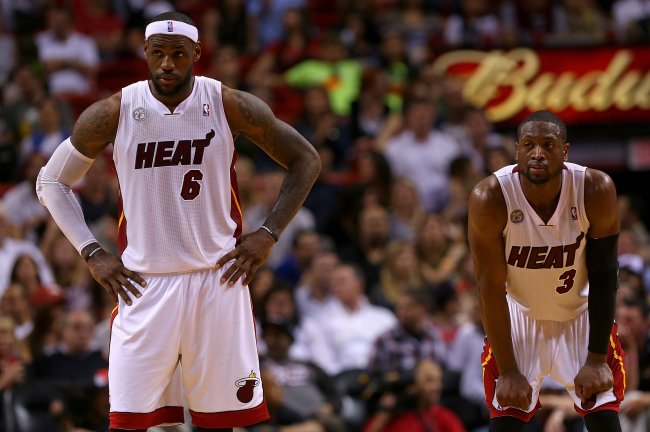 Mike Ehrmann/Getty Images
No. 2 New York Knicks vs. No. 7 Boston Celtics
The Knicks are playing as well as anyone in the NBA right now behind the incredibly hot Carmelo Anthony. The superstar is averaging 36.9 points per game in April and he remains difficult for anyone to try to defend.
However, Boston is better than a usual No. 7 seed. The Celtics dealt with injuries all season, but Paul Pierce and Kevin Garnett are fresh and ready to go alongside younger stars Jeff Green and Avery Bradley.
The problem is that the Celtics have been awful on the road this season. The 14-27 record away from home is the worst mark of any team in the playoffs.
Each game will be close, but the Celtics will not be able to win this series if they cannot get a victory at Madison Square Garden.
Prediction: Knicks win in 6
No. 3 Indiana Pacers vs. No. 6 Atlanta Hawks
Indiana is one of the deepest teams in the league, which makes this squad a tough team to beat in a seven-game series.
Plus, the strong interior of Roy Hibbert and David West are certain to cause problems for Al Horford and the Hawks.
Josh Smith will definitely have good performances to earn some wins for Atlanta, but the offense as a whole will struggle to score. The height and physicality of Indiana will be too much to overcome.
Prediction: Pacers win in 6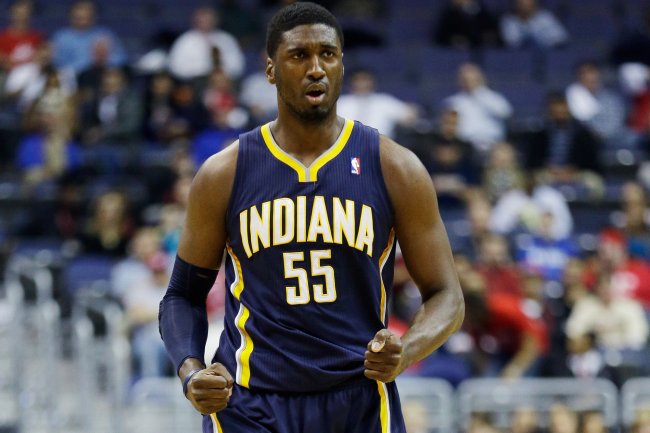 Rob Carr/Getty Images
No. 4 Brooklyn Nets vs. No. 5 Chicago Bulls
With the way the Bulls play defense, this is a scary team to face in the postseason. This is especially true with Joakim Noah and Luol Deng healthy.
The problem, as it has been all season, has been the team's inability to score points on a consistent basis.
Brooklyn has a lot of skill everywhere on the floor and it will be able to score enough to overcome the offensively-challenged Bulls.
Prediction: Nets win in 7
Western Conference
No. 1 Oklahoma City Thunder vs. No. 8 Houston Rockets
The main storyline is James Harden returning to face the Oklahoma City Thunder after they traded him before the start of this season. However, it is the fast-paced play of these two teams that will make this series entertaining.
Houston can score as well as any team in the league and can beat anyone when the threes start falling. The problem is the Rockets' inability to defend, which the Thunder will take advantage of in every game.
There are certain to be a lot of points in this series, but Oklahoma City is good enough to win easily.
Prediction: Thunder win in 5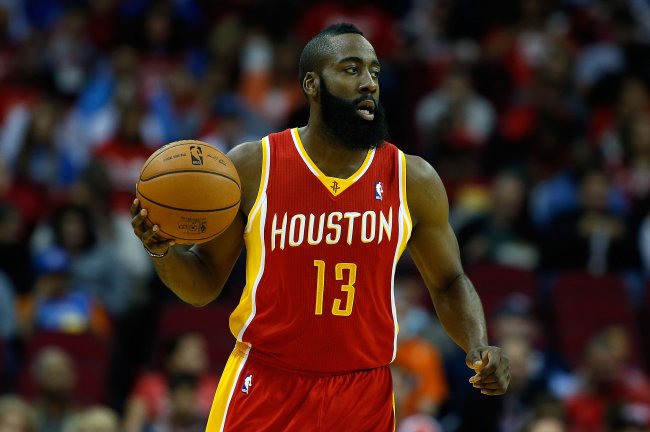 Scott Halleran/Getty Images
No. 2 San Antonio Spurs vs. No. 7 Los Angeles Lakers
While the Thunder-Rockets series is about youth, this one is all about experience. The Spurs and Lakers know what it takes to win in the playoffs and this alone will make the series fun to watch.
Unfortunately, Los Angeles does not know how to play defense and the offense is much worse without Kobe Bryant on the roster. It is hard to expect more than 20 points from Steve Blake every night.
San Antonio is solid enough on both ends of the court to move on to the second round against this tough opponent.
Prediction: Spurs win in 5
No. 3 Denver Nuggets vs. No. 6 Golden State Warriors
Neither team in this matchup is that strong defensively, so this series will come down to who can score the most points.
Denver has a deep lineup, but losing Danilo Gallinari will hurt in the playoffs. Kenneth Faried is also less than 100 percent after missing the final few days of the regular season.
On the other hand, Stephen Curry is almost unguardable at this point with his ability to shoot the ball or drive into the lane. David Lee will also be effective during this matchup with his skill around the basket.
Golden State is playing extremely well at this point, and has the ability to pull this upset if it can steal one win on the road.
Prediction: Warriors win in 6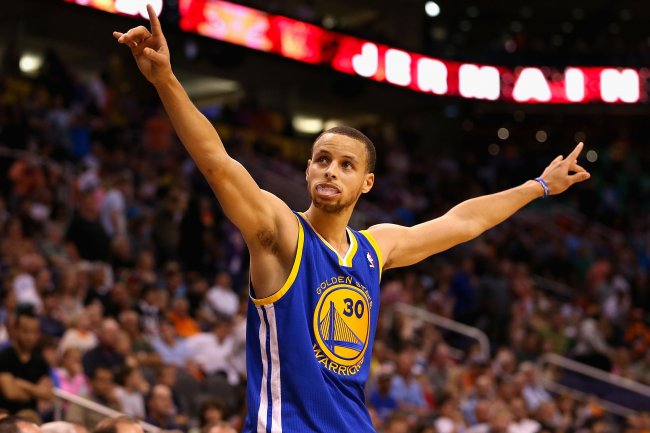 Christian Petersen/Getty Images
No. 4 Los Angeles Clippers vs. No. 5 Memphis Grizzlies
These teams went seven games in the first round of the playoffs a year ago, and there is no reason to believe they will not do it again this season.
Memphis finished the year with the No. 1 scoring defense in the NBA. The squad makes every shot difficult for opponents and should also slow down the Clippers' ability to score in transition.
In addition, Blake Griffin and DeAndre Jordan will be forced to make plays away from the basket due to the strong interior play of Marc Gasol.
The Clippers have the talent to make this a great series from beginning to end, but the Grizzlies are too strong defensively to win.
Prediction: Grizzlies win in 7