When UFC on Fox 7 kicks off on Saturday night from HP Pavilion in San Jose, the nationally televised event will feature several big-name fighters that must walk away victorious.
MMA stars like Daniel Cormier, Nate Diaz and Joseph Benavidez are looking to further their UFC careers with huge wins in front of a large television audience.
All of the following stars are not only looking to continue their success in MMA for themselves, but trying to push the sport forward. A win for each of these fighters would provide the UFC with the best outcome it could ask for.
Daniel Cormier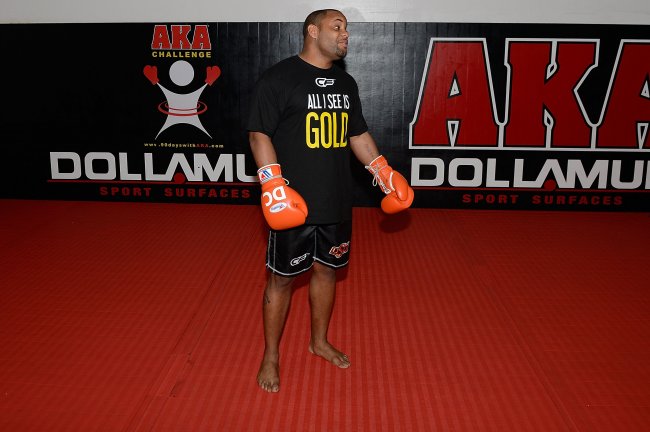 Thearon W. Henderson/Getty Images
There is no fighter on Saturday's card that needs a win more that former Strikeforce Heavyweight Grand Prix champion Daniel Cormier. In his first fight in the UFC, Cormier must beat Frank Mir and prove his worth to Dana White and the MMA world.
Mir is a former interim heavyweight champion and has been a gatekeeper for the division for years. If Cormier wants to prove the critics wrong that say he can't hang with the big boys of the UFC, he must win in spectacular fashion.
Cormier was known as a wrestling specialist in Strikeforce—six straight gold medals at the United States Championships (2003-08)—but it should be his powerful strikes that set the tone for a knockout in this fight.
As talented as Mir is as a fighter, this is Cormier's time to shine.
Nate Diaz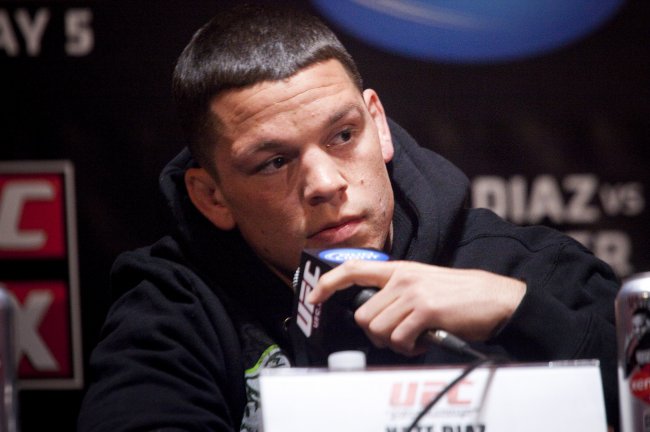 Michael Nagle/Getty Images
As one of the most popular fighters in the UFC, it is very important for Nate Diaz to bounce back from his loss to Benson Henderson for the lightweight championship in December and beat Josh Thomson in his return to the company.
Thomson became a staple of Strikeforce, and while the UFC merged with most of the elite talent from the now-defunct company, this will be one of the best battles MMA fans get from the merger.
For UFC officials and fans, it's imperative that Diaz picks up this one.
The excitement that Diaz brings to every bout will undoubtedly make this a Fight of the Night candidate, and as long as he stays away from the power of Thomson, there is no doubt the UFC staple will walk away victorious.
Joseph Benavidez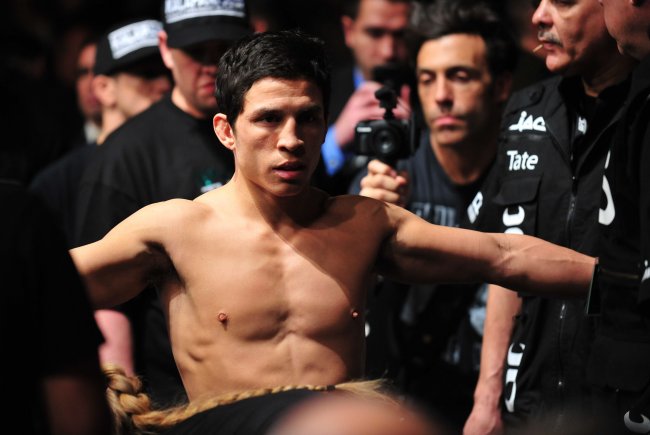 Gary A. Vasquez-USA TODAY Sports
While other fighters will get more love than Joseph Benavidez during the build to UFC on Fox 7—he has been relegated to the preliminary card on FX—it is important to the future of the company's flyweight division that he beats Darren Uyenoyama on Saturday.
There is no questioning how much talent Uyenoyama possesses, but it was Benavidez that gave flyweight champion Demetrious Johnson the ultimate test in the tournament finals for the division's first title.
The flyweights don't get as much respect as they should, but a rematch between Benavidez and Johnson—the first fight was the inaugural flyweight bout in the UFC—would be a major pay-per-view draw for the company.
Everyone knows this will be a five-round war.
Even if Uyenoyama takes the loss, he still has a chance to be a star. However, for the betterment of the UFC and MMA in general, Benavidez needs to come out on fire and earn a shot at the UFC Flyweight Championship.