5 Realistic Goals for Manchester United in the 2013/14 Season
Alex Livesey/Getty Images

The current Premier League season isn't over for the majority of the 20 EPL sides, but for one team, it all but is.
Despite their draw with West Ham United in midweek, Manchester United are all but certain to win the title, with their remaining fixtures now a mere polite completion of formalities.
Already Sir Alex Ferguson has been looking ahead to the 2013/14 season, and all that comes with it, demonstrated recently by his reported interest in Atletico Madrid's Radamel Falcao.
Indeed, the veteran Scot is never one to stand still and let the grass grow beneath his feet, and even in his advanced years his appetite for a challenge is as insatiable as ever. That's but one reason why the Red Devils continue to surge forward year on year in search of success.
Next season will be no different, and here, we analyse five realistic goals Ferguson's United should be striving for when the new Premier League season gets underway.
Begin Slideshow

»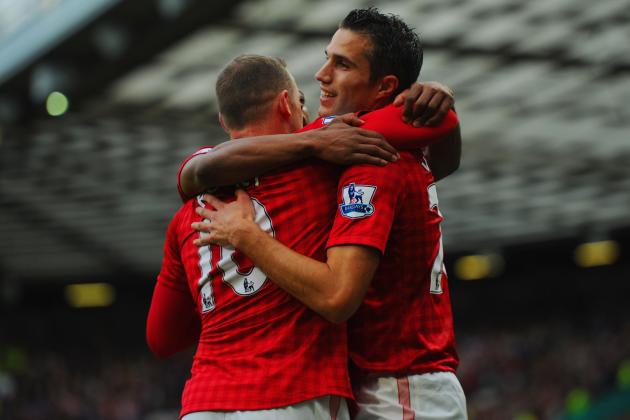 Michael Regan/Getty Images

Manchester United were their usual, inert selves in the January transfer window, with the only piece of business being the capture of youngster Wilfried Zaha from Crystal Palace. Ferguson refused to join the last-minute dash for a bargain, as he often does in the winter period.
Instead, he prefers to do his dealings in the summer window, and last year's was one of the best in recent seasons for United fans. Shinji Kagawa was procured from Borussia Dortmund while a certain Robin van Persie was plucked from Arsenal.
The Dutchman has been the difference between the Reds and Manchester City in this season's title race, as Roberto Mancini previously admitted, and fans will be hoping United can land a similar transfer coup before the new season gets underway in order to put real distance between them and their rivals.
Falcao, as previously mentioned, has been linked. If Ferguson could find a way to convince the Colombian to swap Madrid for Manchester, United could be in for yet more glory come May 2014.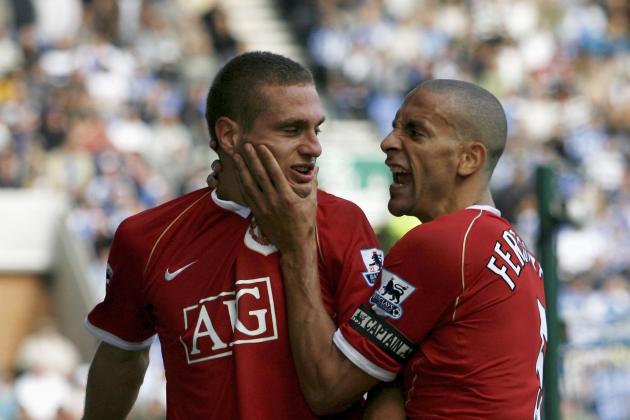 Matthew Lewis/Getty Images

The Red Devils have been easy on the eye this season and their fluid attacking play has at times been a joy to watch. They have scored more goals than any other side in the division and their emphatic lead at the top of the table fully emphasises their dominance over their title competitors.
But at the back, things have not been so rosy. In the first 19 games of the season, United conceded 28 goals, which works out at an average of 1.47 per match. That's their worst defensive record in 11 years.
David de Gea was shaky and unassured, and found himself heavily rotated alongside Anders Lindegaard as Ferguson sought a way to plug the leaks. Patrice Evra, Jonny Evans and Rio Ferdinand all looked far from solid, and if it wasn't for United's mean streak in front of goal, the Reds could have paid a bigger price this season for so frequently shooting themselves in the foot.
Though the table toppers have since enjoyed something of a renaissance at the back since January, conceding only 10 goals since the turn of the year, these defensive frailties cannot be forgotten. They will still need addressing over the summer if United are to continue to be competitive in the new season.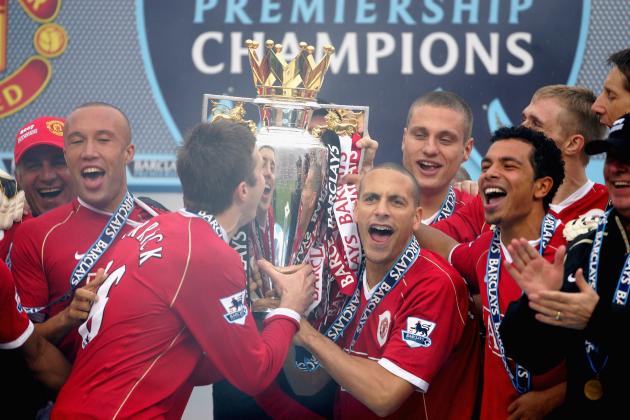 Alex Livesey/Getty Images

Though admittedly nothing has been won at Old Trafford yet this season, it would take a brave man to bet against the Red Devils lifting their 20th Premier League title in but a few short weeks.
Liverpool have long since been knocked off their perches by Ferguson's United, and are now coughing and spluttering at the bottom of the bird cage—a 21st league win for the Reds next season would further emphasize the current gulf in class between the pair, and that should be top of the agenda next season.
Another title win would also mean United's now not-so-noisy neighbors Manchester City will have been kept in check, continuing the Reds' dominance of not just Manchester but of England as a whole.
Alex Livesey/Getty Images

As unbelievable as it may seem, United will be entering a 10th season come August having not won the FA Cup. 2004 remains their last win in the famous old competition and to think it will be at least a decade come May 2014 since they last lifted the cup is incomprehensible.
Chelsea's domination of the tournament since is bound to hurt Ferguson, as will the sight of Roberto Mancini's Manchester City trotting out at Wembley against Wigan next month.
For many fans, seeing United win the FA Cup again is chief among their wishes for the new campaign, purely because it's now been so long. So long in fact that several United players are yet to taste success in the competition, such as Wayne Rooney.
Considering it was United who used to dominate the FA Cup, having currently won it more times than anyone else, it really is unthinkable that it has been a decade since their last success.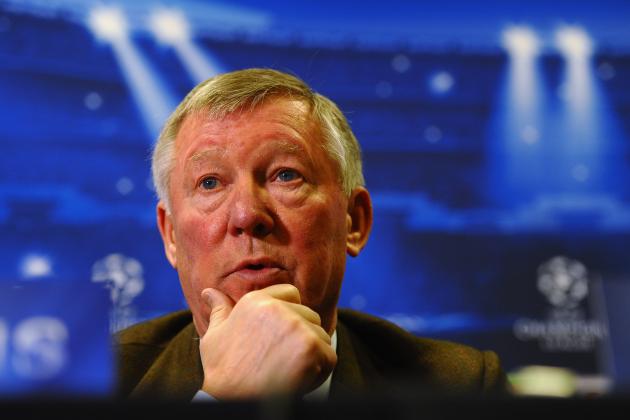 Laurence Griffiths/Getty Images

A lofty ambition, some might say, but considering the likes of Malaga, Borussia Dortmund, Galatasaray and Paris Saint-Germain got further in this season's competition than Mancester United, it is fair to say the Reds could have done much better this term.
Of course, as with any Champions League run, luck plays a huge part. Had it not been for Nani's ridiculous sending off against Real Madrid in the last 16, things might have been different.
Ferguson himself has often identified not winning the Champions League enough as one of his few regrets in management, so a third triumph in Europe's top club competition would be a fitting way to round off what has been an unrivalled career for the veteran Scotsman.
It has now been five years since the Reds won the Champions League, and much like the FA Cup, that is far too long.