Cleveland Browns: Best Draft Picks Since 1999, Every Round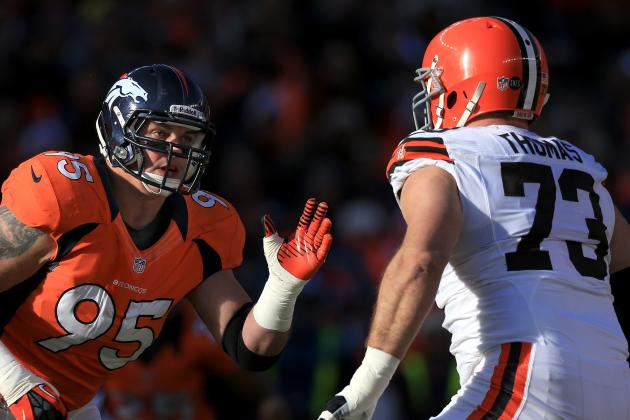 Doug Pensinger/Getty Images

Last week I wrote an article on the Cleveland Browns' worst draft picks since the team's rebirth in 1999, but with the draft less than a week away, it is time for some optimism.
This time let's take a look at the Browns' best picks of each round since 1999 and get excited about Thursday's possibilities.
Begin Slideshow

»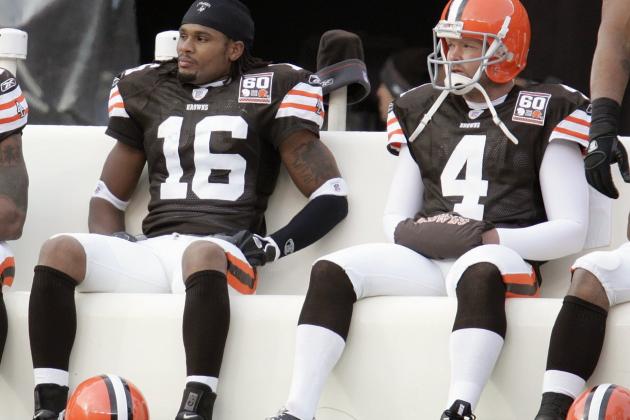 David Maxwell/Getty Images

So it isn't technically a round, but the Browns have been pretty successful in picking up free agents that did not hear their names called during the draft.
The Best: Josh Cribbs
Signed as an undrafted free agent after the 2005 NFL draft, the former Kent State quarterback worked his way onto the team through special teams, where he would become one of the best in the business.
His eight career kick-return touchdowns is an NFL record, and he also has three punt-return TDs.
But he was much more than a return man for the Browns. He also excelled on kick coverage where he was often the first guy down the field. The Browns also used him as a receiver and running back at times, and Cribbs has over 1,000 receiving yards and boasts a healthy 5.9 yards per carry thus far in his NFL career.
Runner-Up: Phil Dawson
While the argument can be made that Dawson was a better signing than Cribbs, I chose to put him in the runner-up spot because he was not originally signed by the Browns.
In 14 seasons with the Browns, Dawson became the team's most reliable player. He connected on 84 percent of his field-goal attempts, which currently ranks 12th all-time.
Dawson's ability to navigate a ball through the winds of Cleveland Browns stadium is unparalleled. One only has to watch this 2007 attempt against Buffalo to understand.
Dawson finally earned his first Pro Bowl appearance after the 2012 season, during which he made over 93 percent of his attempts.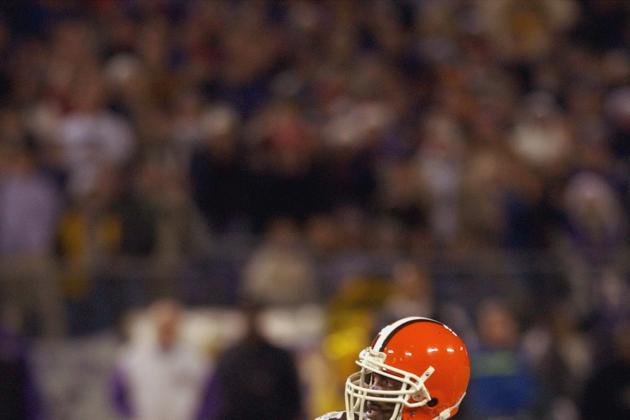 Doug Pensinger/Getty Images

The Best: Andre King
The Browns' final pick in 2001, King spent the entirety of his four-year NFL career in Cleveland as a receiver and return man. He caught 30 passes for 327 yards and added 701 kick-return yards.
He may not have been anything special, but that is production that no other Browns seventh-round pick has been able to match.
Runner-Up: Alex Hall
While Hall was a big story for a while in his rookie season of 2008 when he recorded three sacks, his NFL career never amounted to much.
However, he did drum up enough interest for the Browns to trade him and two draft picks to the Eagles for two starters in Sheldon Brown and Chris Gocong. A decent return for a seventh-round investment.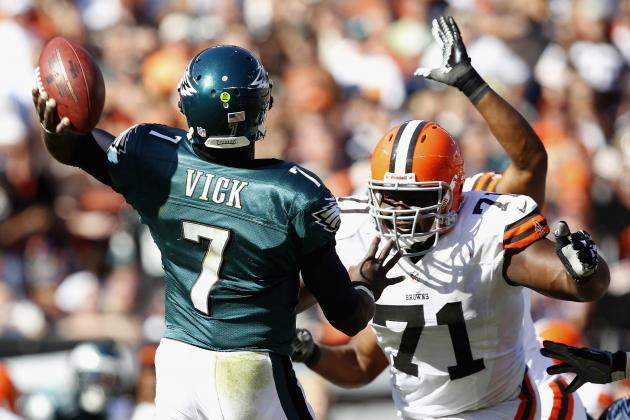 Matt Sullivan/Getty Images

The Best: Ahtyba Rubin
While Rubin has never been a big sacks guy (he has just nine in five years), he has been a valuable cog in the Browns defensive line, clogging up the middle and making it difficult for running backs to get through.
While he will probably never be a Pro Bowl player, he is the type of contributor you hope to pick up in the later rounds of the draft.
Runner-Up: Lawrence Vickers
Picked in Round 6 of the 2006 draft, Vickers quickly became a fan favorite with the punishing blocks he put on defenders. He led the way for Jamal Lewis' 1,304-yard season in 2007 and 1,002 yards in 2008. Vickers also played a role in Jerome Harrison's 286-yard game against Kansas City in 2009.
Vickers was released after the 2010 season but still has many fans in Cleveland.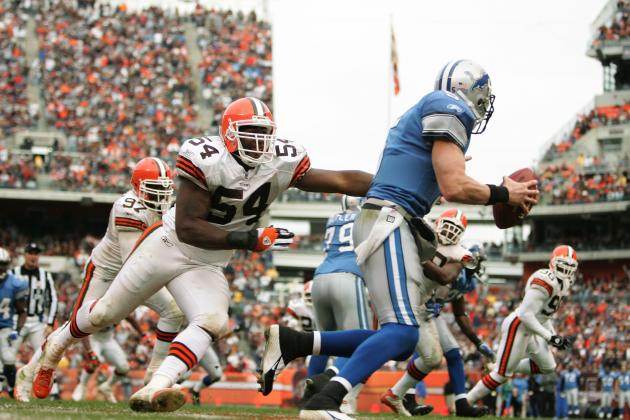 Al Bello/Getty Images

The Best: Andra Davis
Drafted out of Florida in 2002, Davis spent seven seasons in Cleveland. He started at either middle or inside linebacker in all but his rookie year, racking up over 600 tackles, 8.5 sacks and eight interceptions while forcing four fumbles over his career.
Davis was never a Pro Bowler or a star, but he gave the Browns a solid starter for many years.
Runner-Up: Ryan Pontbriand
While he only handled the thankless position of long snapper, Pontbriand gained recognition and became a fan favorite through his tenure with the Browns. A controversial selection in the fifth round of 2003 due to his position, Pontbriand quietly did his thing on the field.
He ultimately spent nine years in Cleveland and was selected to two Pro Bowls before his unceremonious release in 2011.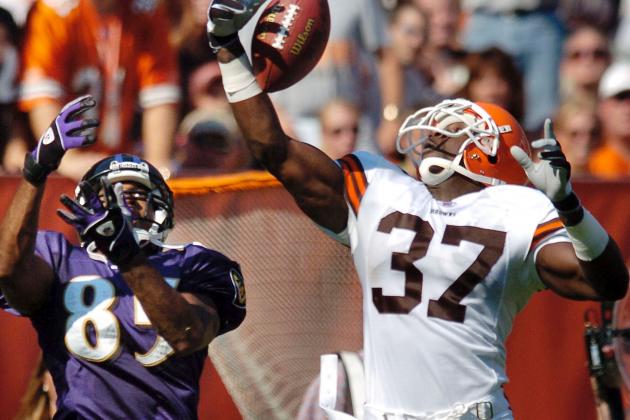 David Maxwell/Getty Images

The Best: Anthony Henry
Coming out of South Florida in 2001, Henry got his career off to a hot start, leading the NFL in interceptions with 10 his rookie season. Henry would spend a total of four seasons with the Browns and four more with the Cowboys before finishing his career in Detroit in 2009.
He never matched his rookie season interception total, but he finished his career with 31.
Runner-Up: Aaron Shea
Coming to the Browns from Michigan in 2000, Shea spent all six of his NFL seasons in Cleveland. He was never a top target out of the tight end position, but he contributed in the passing game, gathering in 97 passes for seven touchdowns over the course of his career.
Shea was also important as a blocker in the Browns' rushing attack and played on special teams.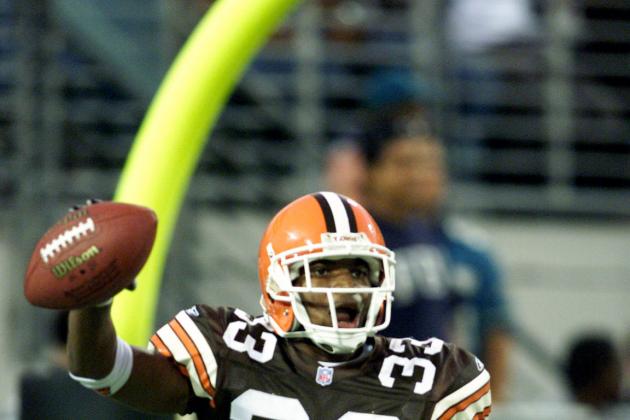 Andy Lyons/Getty Images

The Best: Daylon McCutcheon
A part of the Browns' rebirth in 1999, McCutcheon spent his entire NFL career as a starting cornerback for the team. He recorded 12 interceptions over his seven-year career, as well as seven sacks and seven forced fumbles. Over his tenure he played in 103 games, starting 96 of them.
Runner-Up: Chris Crocker
Drafted in 2003, Crocker only started 23 games for the Browns. However, he has had success elsewhere in the league and is currently a starter at safety for the Cincinnati Bengals.
Through his 10-year career he has recorded 13 sacks and 13 interceptions while starting 106 games. Four of his sacks and three of his interceptions came while with the Browns.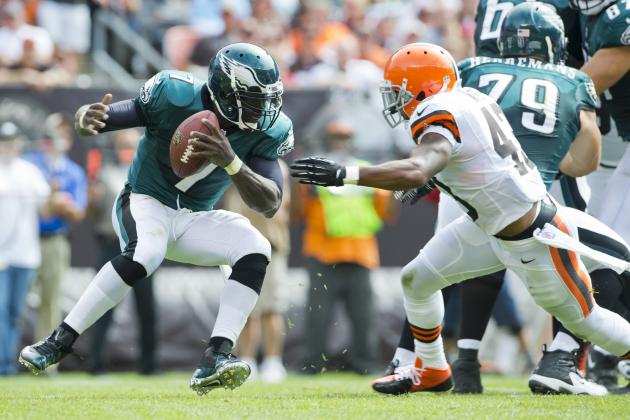 Jason Miller/Getty Images

The Best: T.J. Ward
Considered by many to be a "reach" in the second round of 2010, fans who were hoping for Eric Berry in Round 1 were quickly won over by Ward's aggressive, hard-hitting style.
In just three years in the league, Ward has quickly become one of the best safeties, forcing five fumbles and defending 17 passes. Those numbers become even more impressive considering he has missed 10 games due to injury.
Ward is quickly becoming one of the league's premiere defensive players.
Runner-Up: D'Qwell Jackson
After missing most of 2009 and all of 2010 with pectoral injuries, Jackson returned to the field at full force in 2011. Since recovering from those injuries Jackson has started every game and has been a force opposing offenses have had trouble with. Jackson made 115 tackles in 2011 and has added seven sacks and five fumble recoveries over the past two seasons.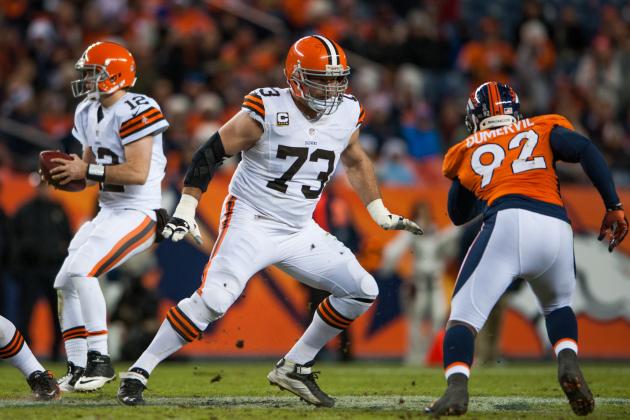 Dustin Bradford/Getty Images

The Best: Joe Thomas
The easy choice for this spot, the six-year veteran is a six-time Pro Bowler and has started every game for the Browns since he stepped on the field as a rookie in 2007. Thomas rarely lets a defender get to his quarterback and has already been selected as an All-Pro three times in his young career.
Thomas is also great off the field. He was a finalist for the Walter Payton Man of the Year award this past season. If Thomas keeps playing the way he has for the past six seasons, he is on a direct path to the Hall of Fame.
Runner-Up: Joe Haden
In his first three seasons in the league, Joe Haden has established himself as one of the best cornerbacks in the league. He has an ability to shut down opposing receivers that few can match, and he plays with an intensity that is fun to watch.
In his rookie season, Haden intercepted six passes while defending 18. He failed to record an interception the next year, but he defended 19.
Haden served a four-game suspension in 2012 and missed a game due to injury, but he was still able to defend 10 passes and come up with three picks. Haden is also effective against the run game, knowing when to leave his receiver and dart into the backfield to make a tackle.