10 Most Marketable College Football Coaches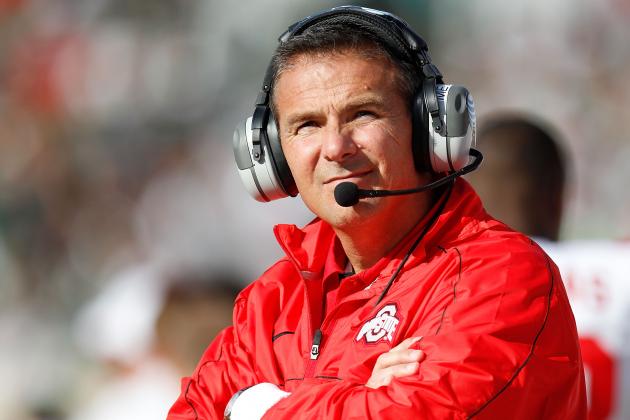 Gregory Shamus/Getty Images

There are college football head coaches who are an easier sell than others.
Those are coaches who fans, administration and recruits seem to gravitate toward and find easy to follow.
These guys, much like Ohio State head coach Urban Meyer, know how to win and have done so on a regular basis over the course of the recent seasons.
They also recruit well, most of them are extremely entertaining, and each of them has the potential to lead teams to a BCS game in 2013.
While not a list of the best coaches in college football, the coaches who are easiest to "sell" to folks can be found in all their windbreaker and headset glory.
Begin Slideshow

»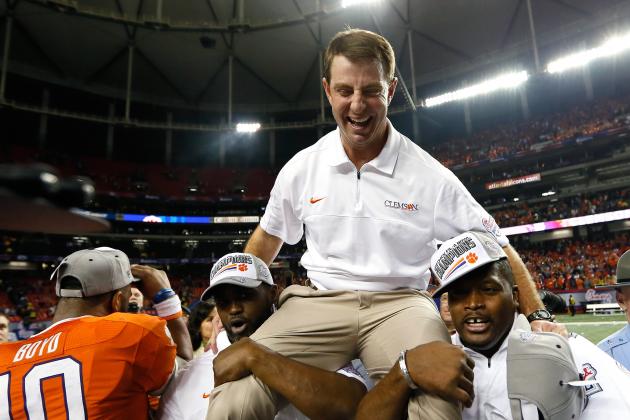 Kevin C. Cox/Getty Images

Dabo is a likable guy.
It's just difficult not to be caught up in his intense, infectious enthusiasm and love for the game.
While he has not accomplished as much as others on this list, he has enjoyed significant success at Clemson over the past few years and continues to recruit at a high level.
If we see some more wins such as the Tigers' win over LSU last bowl season, Swinney will see his stock rise dramatically.
For the time being, he just missed the cut.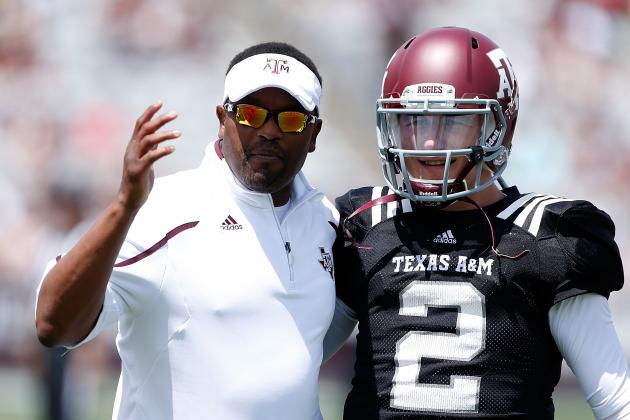 Scott Halleran/Getty Images

Kevin Sumlin is an offensive genius.
Sure, the spread offense is designed to put up tons of numbers and make an offense lethal.
That said, Sumlin's spread last season was just incredible.
The nod given to Sumlin on this list is somewhat dependent on how his team performs this year with so much talent gone from an underrated defense, but this offense is scary good, and Sumlin's history at Houston would lead one to believe that A&M will continue to put up a ridiculous number of points.
It's no coincidence that where Sumlin goes, the offense is better, and as long as that's the case, he's one extremely marketable coach.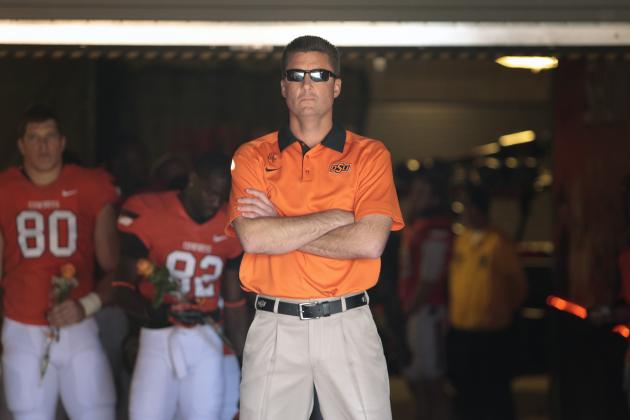 Brett Deering/Getty Images

For years, Oklahoma State has toiled in the shadow of in-state rival Oklahoma and conference foe Texas, struggling to be relevant in the Big 12.
Mike Gundy is the man that has helped change that during his tenure with the Cowboys.
Under his leadership, the program won their first Big 12 conference championship, as well as a BCS game in the 2012 season.
Gundy has infused life into a program that takes second place in its own state to the school in Norman.
His prolific offense is fun to watch, and he will again have a team that will compete for the Big 12 title in 2013.
Chris Graythen/Getty Images

For some reason, Strong seems to be underrated.
Yet, he has taken a Louisville program that was middle of the road in the Big East and turned them into the team that knocked Florida around in last season's Sugar Bowl.
The Cardinals have the potential to contend for a national title if the chips fall the right way, thanks to Strong's leadership and ability to recruit stud quarterback Teddy Bridgewater.
Strong is one of the best in the game outside of the SEC and the state of Oklahoma, and it's about time the man got some of the kudos he should be receiving for his success.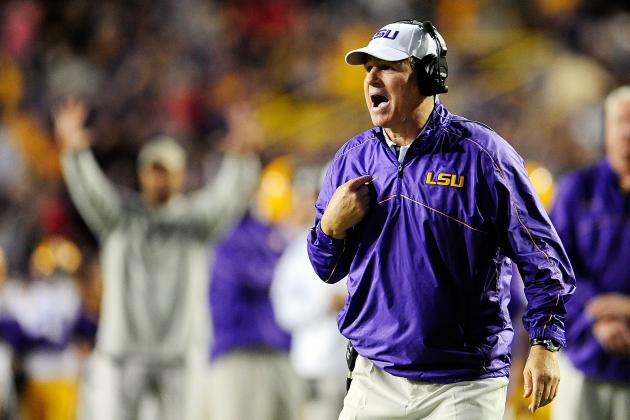 Stacy Revere/Getty Images

Not all college football coaches are created equal.
Miles, with his intense, zany and sometimes maddening behavior is the perfect example of this.
The man eats grass on national television, picks his nose on national television, pulls maddening clock management stunts and, yet, has shown that he has the ability to win in the most dominant conference in football, the SEC.
LSU fans, don't get sick of Les—he has won titles and can do so again, even though he may be one of the craziest coaches currently in the game.
He routinely pulls in excellent recruiting classes and fields teams every season that can compete with the heavyweights in the SEC.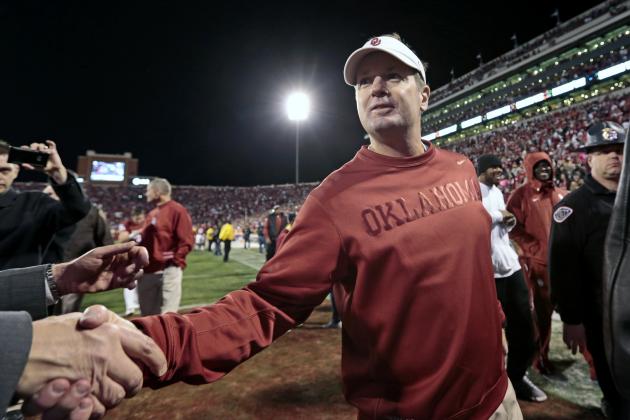 Brett Deering/Getty Images

Stoops, more than any other coach on this list, is stable.
He's been at Oklahoma over a decade and continues to field team that win ball-games.
In spite of the fact that the Sooners may not win as many games as fans might wish, Stoops is a proven commodity and continues to be successful.
He delivers entertaining press conferences, continues to recruit well and wins games.
What more could one ask for in a coach?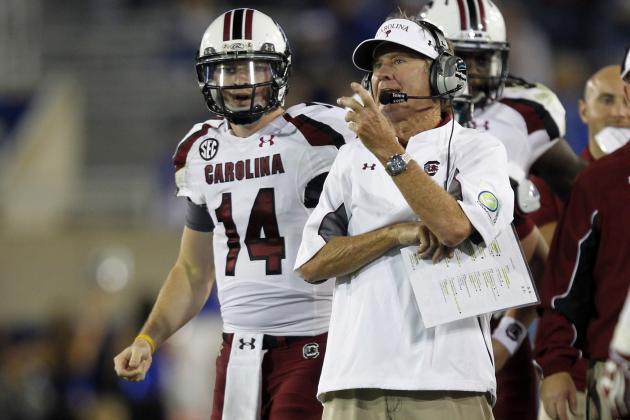 John Sommers II/Getty Images

Steve Spurrier's revival of a dead South Carolina team has been overshadowed by the spectacular performances of other coaches in the SEC.
What a shame.
Spurrier has the Gamecocks on the edge of elite, and if SC played in any other conference, they would be one of the top two in the conference.
Besides Spurrier's stellar track record, which includes a national title back during his time at Florida, he's a better comedian than most who actually make a living in the profession.
Spurrier is always good for some comic relief when discussing conference or in-state rivals and seems to enjoy the game of football and life in general.
He's an easy guy to sell to fans and players.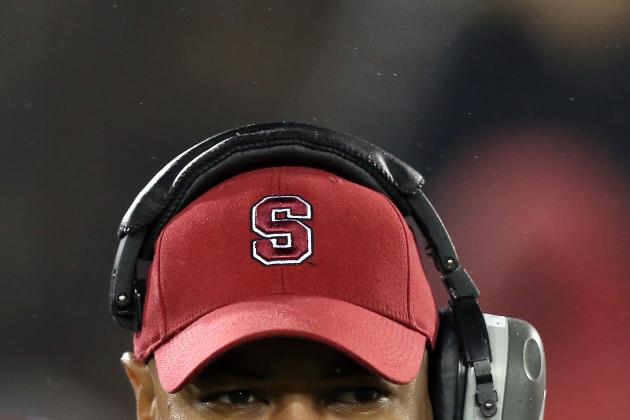 Ezra Shaw/Getty Images

Talk about a man that the college football universe continues to overlook, and David Shaw has to enter that conversation.
Shaw took over for Jim Harbaugh at Stanford and hasn't looked back, winning the conference and the Rose Bowl this past season and leading the team to a BCS bowl game in 2011.
In spite of the loss of all-everything quarterback Andrew Luck last season, he kept the team rolling and led them to an excellent season.
2013 looks to be more of the same, as the Cardinal have a perfect mix of returning experience and young talent to make another run at the Pac-12 title.
If he continues to win, he will get a major contract elsewhere if Stanford doesn't continue to pay him.
He's a coach who wins, and that's the ultimate qualification for a head coach to make this list.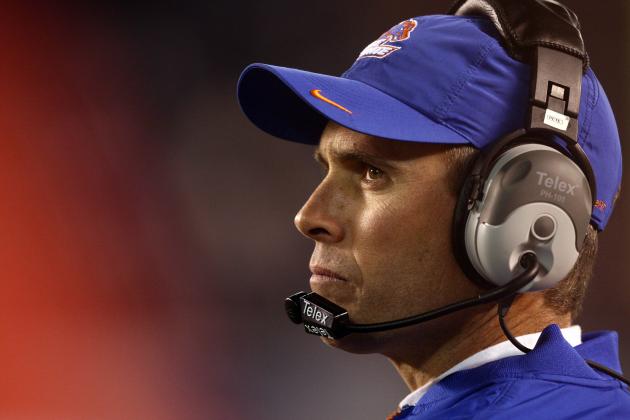 Donald Miralle/Getty Images

Like it or not, Boise State has forced its way onto the college football landscape at the national level by virtue of all the controversy that seems to be constantly surrounding the program and their BCS prospects.
Much thanks to head coach Chris Petersen.
He's been the one constant, the catalyst for the extremely high rate of success which the Broncos have enjoyed.
He's the only coach that has led his program to at least 10 wins every season since 2006 and averaged an unbelievable 12 wins per season during that time span.
If winning is everything, Petersen sure has that figured out and is certainly one of the most marketable head coaches currently in the game.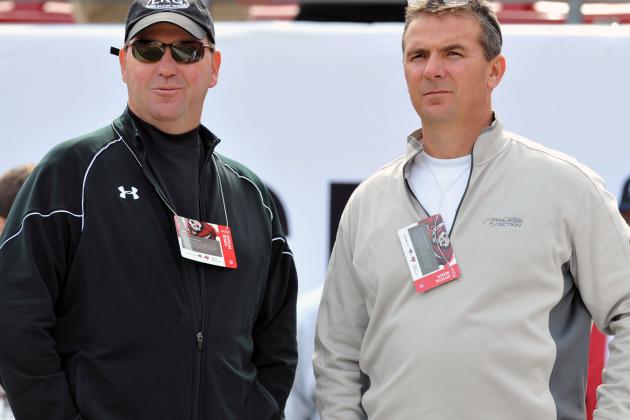 Al Messerschmidt/Getty Images

Urban Meyer, head coach of the Ohio State Buckeyes, just led his team to a perfect season in only his first go round with the program.
He's a great recruiter, as evidenced by his work this offseason, and he has already led Utah and Florida to historic seasons in his last two head coaching positions.
His style on the field lends itself to success—it's a proven commodity—and will continue to be so as long as Meyer is at Ohio State.
While there have been questions about his ability to maintain player discipline in the past, his tenure at Ohio State has started in the best possible way, with a slew of wins.
His ability to win national and conference titles with regularity makes him one of the most "marketable" guys out there, to both fans and potential recruits.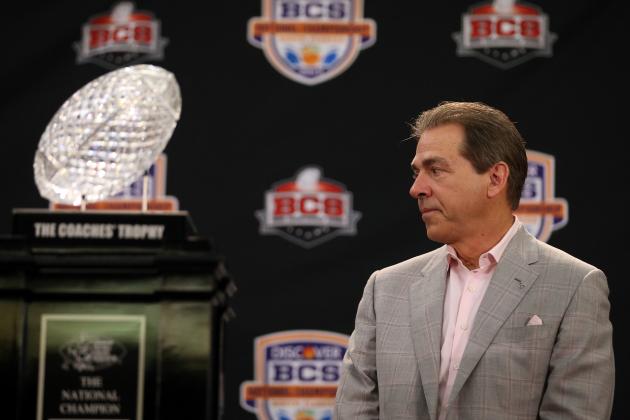 Streeter Lecka/Getty Images

It is a simple formula for Nick Saban.
He wins, the recruits keep coming and he sits atop the college football universe, peering at the rest of it from his ever growing pile of crystal balls.
Saban has led the Alabama football team to three of the last four national titles on top of his previous title at LSU that we seem to over look at times.
He's currently leading a program that has lost only seven games over the past five seasons and continues to be the premier college football coach in today's game, with no sign of slowing down. His sights are set on Bear Bryan for the title of greatest college football coach in history.
If Saban isn't marketable, who is?