EPL Relegation Battle: Predicting the Bottom 3 and Their Short-Term Future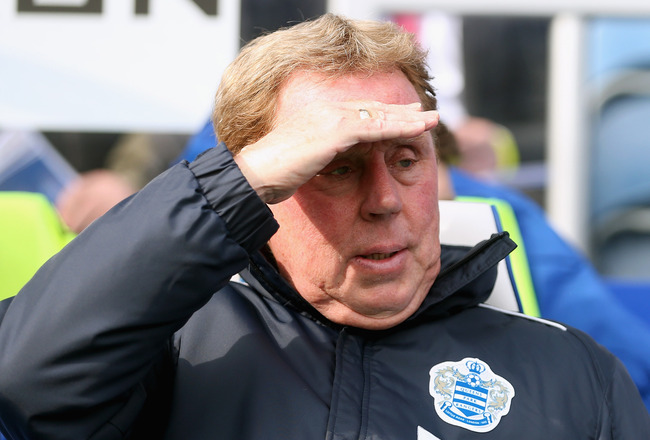 Scott Heavey/Getty Images
With the race for the Premier League title all but over, the focus shifts to one of the most important relegation battles of all time.
The biggest TV sponsorship deal in soccer history will be equally shared among the 20 EPL clubs that start the 2013/14 season. But for three clubs, that money will be a distant memory come May 20.
It will be the most untimely of relegations, but there are still plenty of points on offer between now and the end of the campaign.
Parachute payments will not be enough for many of the clubs to mount a serious EPL challenge the following year, leaving them stuck in the asylum that is the Championship—once down there, very few return.
Surviving the Cut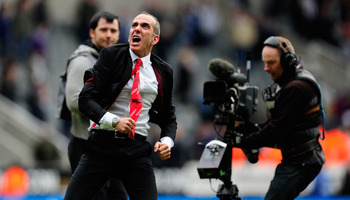 Stu Forster/Getty Images
15th—Norwich
It's been a learning curve for Norwich this season, but thanks to an excellent defence they should survive the drop despite woefully lacking in goals.
With Reading, Villa and West Brom all travelling to Carrow Road, they should have enough to finish the season strong.
16th—Sunderland
Many thought Paolo Di Canio's appointment was the final nail in the coffin for Sunderland's EPL hopes, but the controversial star looks to have galvanised a team that was severely lacking direction under Martin O'Neill.
The result at Newcastle was sensational—and with Aston Villa, Stoke and Southampton to play, they should have enough points to scrape by.
17th—Wigan Athletic
Despite the late defeat at Manchester City, Wigan should be safe, but it will come down to the last day of the season.
They may be in an FA Cup final, but Roberto Martinez will not be distracted from their main goal of survival.
The game in hand they possess may be crucial with winnable games against West Ham, Aston Villa and Swansea on the horizon.
18th. Aston Villa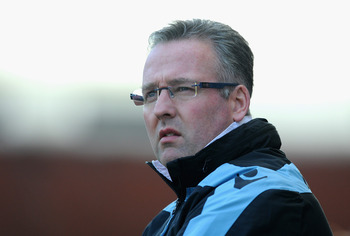 Chris Brunskill/Getty Images
I really fear for Aston Villa.
Despite only losing one of their last five, I don't think they have enough in the tank to get over the finish line.
A daunting trip to Manchester United is just what they don't want when every game makes such a huge difference.
The good thing about Villa is that their fate rests in their own hands. They currently sit just above the relegation zone. However, their goal difference is one of the worst in the league.
The problem with Villa's fixtures is that every team they face are playing for something.
United could be crowned Champions, Sunderland and Norwich are fighting for their lives and Chelsea have a Champions League spot to go for.
In these situations, experience is everything and unfortunately for Villa, they have the youngest squad in the EPL.
Sometimes when things get tough, you need men—not boys.
The last game of the season at Wigan could be worth nearly $100 million to the winner and it doesn't take a genius to work out who I think will come out on top.
Relegation will leave a bitter taste in the mouth, but Lambert is the perfect manager to bring them back up again.
He will have to add experience in the Championship with plenty more games and a lot less time on the ball.
The tried and tested certainly do better in lower league football than the young and unproven.
If they can somehow hang onto Benteke and Agbonlahor, I think they have an excellent chance of an automatic return—but that's a big "if"!
19th. QPR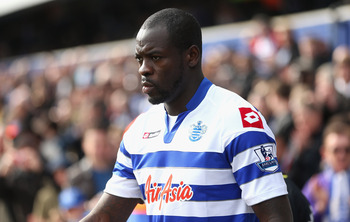 Scott Heavey/Getty Images
Lucky to escape relegation last season, QPR will be on the way to the Championship sooner rather than later.
Not even Harry Redknapp could rescue the mess that is Queens Park Rangers Football Club.
Everyone understands chairman Tony Fernandes is a nice man and credit to him—he's invested heavily.
But a decent return on that money will never be seen again as the R's look certainties for relegation way before the final game of the season.
Mark Hughes started off the crazy spending last year, but the purchases and wages have only become more ridiculous with Redknapp entering the fray.
QPR's model will be used for many years to come. You cannot buy individuals and expect a team.
That takes time, energy and respect amongst peers—none of which QPR possesses.
Relegation could be confirmed as early as next week if they lose at Reading, and you can expect the club exodus not long after that.
Fernandes' resignation will be the first on the table, and don't be surprised if Mr. Redknapp jumps ship soon after.
Players such as Christopher Samba, Jermain Jenas, Bobby Zamora, Loic Remy and Adel Taarabt will surely follow, leaving someone to pick up the broken pieces and mount a new EPL challenge from the depths of the Championship.
The last people to spend crazy money and get relegated were Leeds United, and we all know what happened to them.
QPR should beware, because this time next season they could find themselves in League One if the same errors are repeated again.
20th. Reading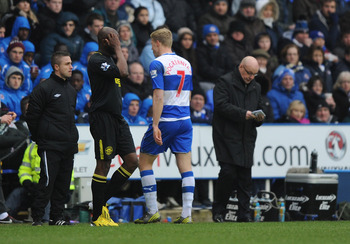 Steve Bardens/Getty Images
It's been a long, hard slog for a Reading side that promised so much yet delivered so little.
In all honesty, they haven't been good enough despite playing plenty of attractive football along the way.
But too many goals conceded and not enough scored normally only leads to one outcome.
And for Reading, their last fight will be for the right to avoid the ignominy of finishing bottom.
Even that may prove to be a stretch too far for the Royals with games against Manchester City and Fulham to come.
Replacing Brian McDermott with Nigel Adkins was more of a sidestep than a forward one. It was really a like-for-like appointment that has failed to spark life into this sinking ship.
However, surprisingly to some, I give Reading the best chance of making it back to the EPL at the first time of asking.
They have the seasoned professionals and with a couple of new additions in the summer, they'll be strong contenders in the Championship.
Much of the squad have played in the division at some point while plenty of the players were part of the promotion-winning squad two years ago.
Unlike QPR, Reading do not need to sell and haven't spent a great deal of money this season.
With structure intact and finances not stretched, expect Reading to bounce back at the first time of asking.
Keep Reading