Ranking Top 25 Recruiting Classes at Start of NCAA Basketball's Signing Period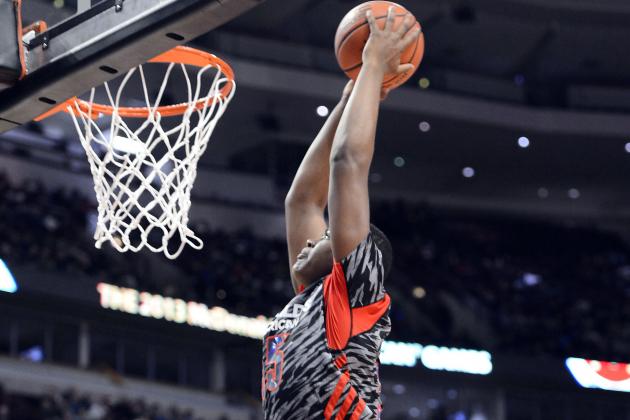 Mike DiNovo-USA TODAY Sports

NCAA basketball recruiting is into the final stretch, with only a handful of prospects uncommitted after National Signing Day. With almost every big name in the books (sorry, Andrew Wiggins), it's time to assess the biggest winners of the recruiting season.
One surprise standout this year was LSU, where Johnny Jones is getting his coaching tenure off to a roaring start. McDonald's All-American Jarell Martin highlights a class that will reshape the Tiger frontcourt and give the SEC plenty to worry about.
Herein, a closer look at Jones' impressive showing and the rest of the 25 most power-packed recruiting classes in the nation.
Begin Slideshow

»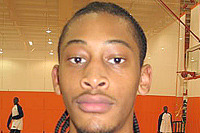 Image from Rivals.com
Johnathan Williams III headlines the Missouri recruiting class not only as the more promising of the Tigers' two 4-star commits, but because he fills a huge need.
The 6'9" PF has the skill and the size to help replace departing standouts Laurence Bowers and Alex Oriakhi.
Similarly, 4-star PG Wesley Clark is well equipped to help out in the absence of NBA-bound Phil Pressey. Don't overlook juco center Keanau Post, either, as he could well make an impact at 6'11", 260 lbs.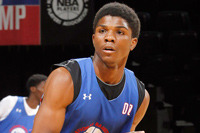 Image from Rivals.com
As Oklahoma State learns that Marcus Smart will be back for another college season, it also knows that there's even more talent coming to join him in the backcourt.
PG Stevie Clark is no Smart, but he's a 4-star distributor who can feed a growing stable of three-point shooters.
One of the latter group will be 4-star SG Detrick Mostella, an athletic 6'3" shooting guard. Leyton Hammonds can also help in that regard, along with fellow 3-star SF Jeffrey Carroll.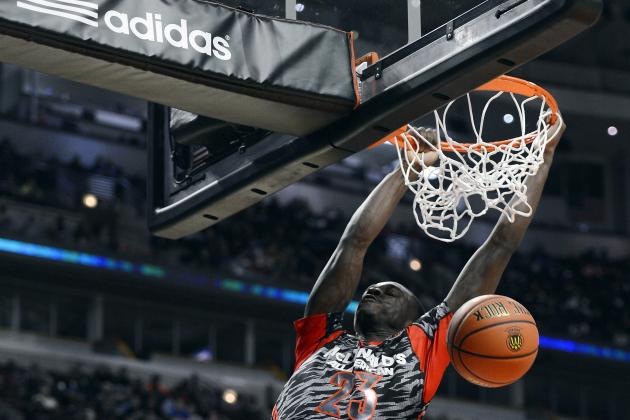 Mike DiNovo-USA TODAY Sports

If Jabari Bird's parents gave him his less-than-common name in the hopes that he'd avoid being "the other Jabari" during roll call, they've been sorely disappointed the last few months.
Although Jabari Parker took all the headlines, fellow McDonald's All-American Bird gives the Golden Bears a heck of a consolation prize as "the other Jabari" in this recruiting class.
The high-scoring Bird is just one of the new SG options for Mike Montgomery, who also brings in 3-stars Sam Singer and Jordan Mathews for more help outside. Kameron Rooks is a very large 3-star wild card in the post at 7'0", 270 lbs.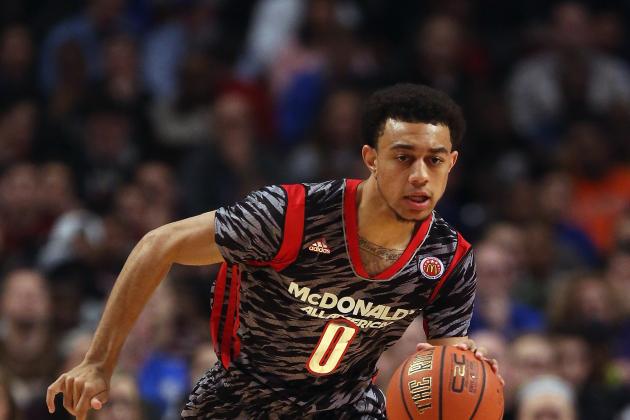 Jonathan Daniel/Getty Images

Nigel Williams-Goss is the big coup for Lorenzo Romar, a 5-star point guard (at least per ESPNU) who looked sharp at the McDonald's All-America game. He'll fit in nicely with the Huskies' Nate Robinson-Isaiah Thomas heritage.
The rest of the class is filled with more perimeter players, including 4-star scorer Darin Johnson. 5'11" Jahmel Taylor adds depth at the point as a 3-star prospect, while juco SF Mike Anderson brings a bit of size at 6'5".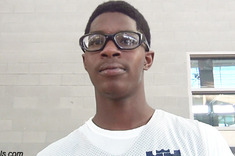 Image of Devin Williams from Rivals.com
Bob Huggins' biggest recruiting success of the season may actually have come last year, when he landed 4-star PF Elijah Macon.
In a class full of big men, Macon (who stuck with WVU after a prep year) is the one with the best hopes of alleviating the Mountaineers' offensive woes.
Devin Williams adds another 4-star option at the 4-spot, though he's more of a bruiser underneath. 3-stars Brandon Watkins and Nathan Adrian (a hometown product) round out a class in which every player is at least 6'8".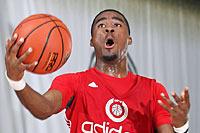 Image from Rivals.com
In this Bearcats recruiting class, there's Jermaine Lawrence and there's everybody else. The 6'9" PF is a 5-star scorer with an exceptional jump shot for his length, and he'll provide Mick Cronin with the best offensive big man he's had in years.
After Lawrence, Cincinnati brings in a host of three-star types covering the rest of the positions on the floor. Look for PG Jamaree Strickland to get pressed into service early to help make up for the loss of the graduating Cashmere Wright at the point.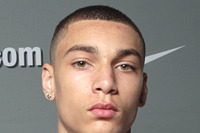 Image from Rivals.com
Versatility is the name of the game for the Bruins this year, as new coach Steve Alford adds multiple wing players who can play several positions.
The headliner in the group is Zach LaVine, a 4-star combo guard who may project at the point now that Larry Drew II is gone.
4-star Allerik Freeman and 3-star Noah Allen are both glue-guy types who can do a little of everything, with Freeman specializing in defense. The new coach's son Bryce, on the other hand, specializes in offense as another 3-star SG prospect.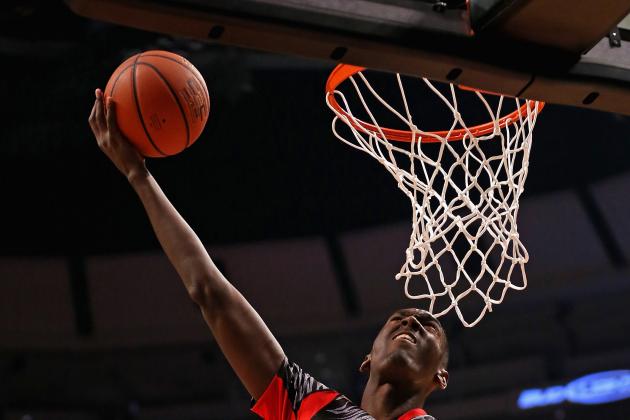 Jonathan Daniel/Getty Images

Even with just a two-man class, Arkansas earns a place on this list thanks to McDonald's All-American Bobby Portis. The 6'8" PF is a serious scorer who will be a welcome post option for Mike Anderson's offense.
Along with Portis, the Razorbacks add the even bigger (6'9", 225 lbs) Moses Kingsley, more of a full-fledged center.
The 4-star Kingsley is a wonderful shot-blocker who will be well suited to cleaning up any defensive mistakes made by Arkansas' aggressive guards.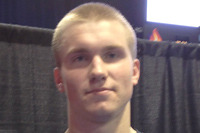 Image from Rivals.com
BYU has the luxury of bringing in a pair of recruits who already know each other's games backwards and forwards. The Cougars' two 4-star commits, PF Eric Mika and SG Nick Emery, are teammates in both high school and AAU ball.
Emery is the only perimeter scorer in the class (and a very good one), but the 6'8" Mika has lots of depth around him.
Along with the familiar-sounding Jakob Hartsock (brother of ex-Cougar Noah), Luke Worthington provides another substantial rebounding presence.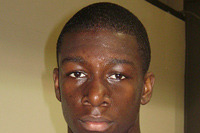 Image from Rivals.com
Illinois may not have landed Jabari Parker, but the Duke recruit's Simeon Academy teammates aren't a bad second choice. Kendrick Nunn is the highlight of the class, a 4-star wing with little size (6'1", 165 lbs) but sensational defensive ability.
Nunn's backcourt mate Jaylon Tate will provide some help for the point guard-poor Illini, though neither he nor Nunn does much scoring.
For that job, John Groce turns to the 4-star pairing of SG Malcolm Hill and PF Austin Colbert (whom Groce plucked out from under Villanova).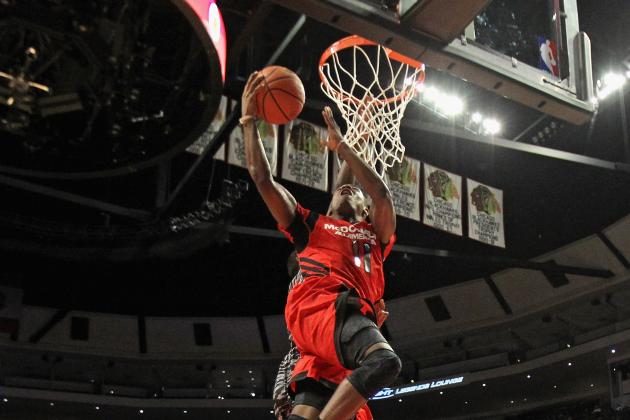 Jonathan Daniel/Getty Images

The rich get richer as the deep Fighting Irish perimeter corps adds a trio of 4-star prospects. The best of the bunch is 6'1" PG Demetrius Jackson, a McDonald's All-American with terrific leadership ability.
Wings V.J. Beachem (6'6") and Steve Vasturia (6'5") both have solid outside touch, with Beachem bringing some finishing ability around the rim as well.
If lightly regarded PF Austin Torres turns out to be a contributor beyond his 2-star projections, Mike Brey will really have something with this group.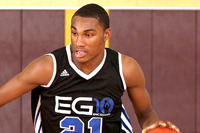 Image from Rivals.com
Trey Burke is gone, and the next great Michigan point guard may be arriving to step into his shoes. 4-star Derrick Walton, an in-state signing, is a battler who could easily outplay his high-school billing as Burke did.
The prize of John Beilein's class is 6'6" SF Zak Irvin, who brings similar versatility to that shown by Glenn Robinson III for this season's national runners-up.
The class' final 4-star prospect is 6'9", 215-lb Mark Donnal, a PF whose face-up game gives the Wolverines a different look from brawling Mitch McGary on offense.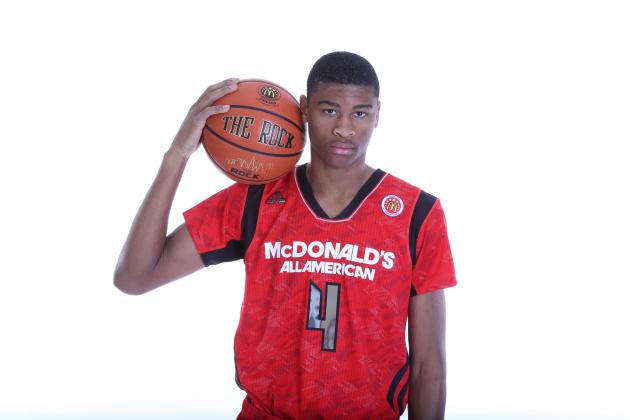 Brian Spurlock-USA TODAY Sports

North Carolina may not have the enormous depth of last year's recruiting class, but Roy Williams landed plenty of quality.
The big additions are up front, where Kennedy Meeks and Isaiah Hicks go from teammates in the McDonald's All America game to teammates in Tar Heel blue.
Hicks is the more polished talent at this stage, but the 6'8", 290-lb Meeks will be a load for opposing bigs to handle.
Nate Britt, a 4-star PG, completes the class for now, but don't forget that Carolina is among the leading contenders for the services of No. 1 overall recruit Andrew Wiggins, whose decision is still very much up in the air.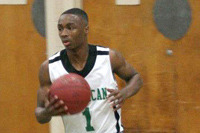 Image from Rivals.com
Although juco forward Jameel McKay will make an impact inside, the strength of Buzz Williams' class lies with its perimeter talent.
PG Duane Wilson may be the most welcome of several 4-star additions, considering that he can help fill the hole left by Junior Cadougan's graduation.
With scorer Trent Lockett also departing, slashing JaJuan Johnson (not to be confused with the former Purdue center) will get plenty of opportunities. Gritty Deonte Burton adds toughness and defense to complete the 4-star trio.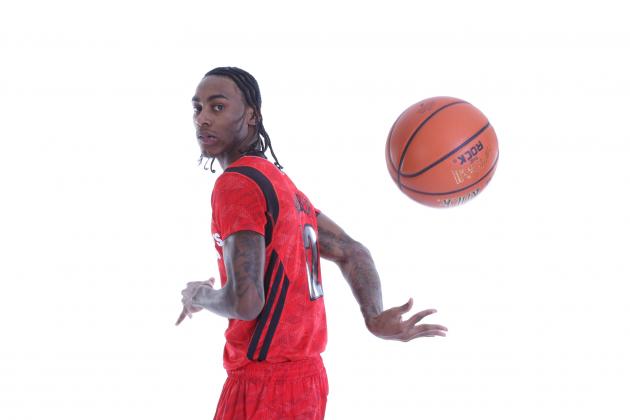 Brian Spurlock-USA TODAY Sports

A year after dazzling on the recruiting trail with Rodney Purvis and T.J. Warren, Mark Gottfried lands another recruiting class with only slightly less oomph.
The big name is Anthony Barber, a McDonald's All-American with tremendous quickness who should replace NBA-bound Lorenzo Brown at the point.
Barber will be feeding a pair of very different 4-star big men in 6'8", 255-lb BeeJay Anya and 6'9", 200-lb Kyle Washington.
Unsurprisingly, the former packs impressive rebounding punch, but even the skinny Washington can get some boards of his own while bringing a versatile offensive game.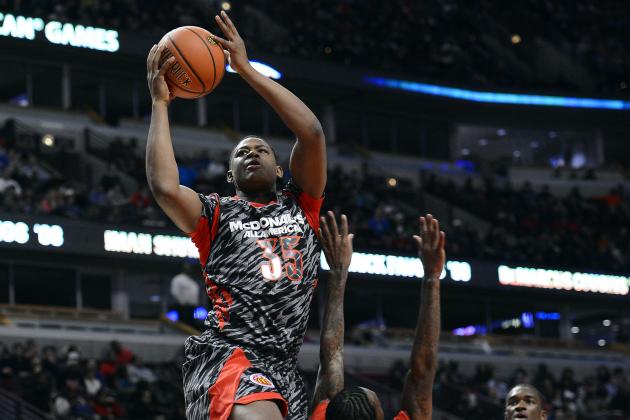 Mike DiNovo-USA TODAY Sports

Johnny Jones just finished his first year as LSU's head coach, and he's gone a long way toward ensuring the Tigers' return to national prominence.
A team that lacked length up front is getting plenty of it, led by Baton Rouge native (and McDonald's All-American) Jarell Martin.
The high-scoring Martin is joined on the front line by Jordan Mickey, a 6'8" leaper in the Tyrus Thomas mold, while 6'5" PG Tim Quarterman anchors the backcourt.
That 4-star duo has plenty of depth around it, including 6'10", 230-lb juco center John Odoh and 7'0", 220-lb Australian import Darcy Malone.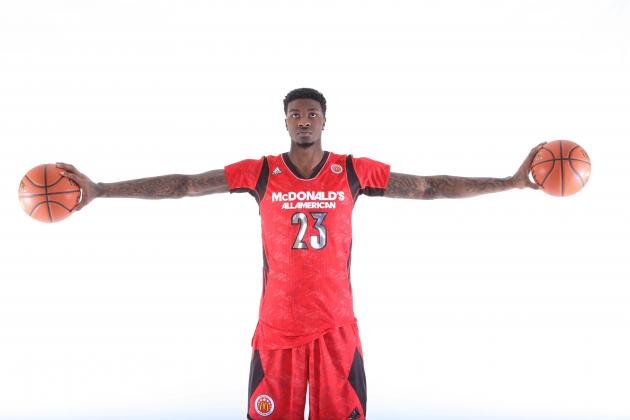 Brian Spurlock-USA TODAY Sports

If Florida had any more than two players in its class, the Gators would be ranked several spots higher, as both of the prospects Billy Donovan is adding are ranked in the top 10 nationally by Scout.com.
The more obviously intimidating of the McDonald's All America duo is 6'10", 205-lb Chris Walker, a jump-out-of-the-gym athlete with limitless shot-blocking potential.
Walker is joined by the SEC's second-best freshman point guard—who's also the second-best in the country. Kasey Hill packs a lot of power on a 6'0" frame, and he can get to the rim better than any PG in this recruiting class who isn't named Andrew Harrison.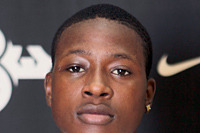 Image from Rivals.com
The gem of this year's Cardinal recruiting class is actually the gem of last year's group: 5-star PG Terry Rozier, who stayed committed to Louisville after taking a prep season to sort out his academics.
This time, he brings along his 4-star backcourt mate from Hargrave Military Academy, Anton Gill, who provides some nice insurance if Russ Smith jumps to the NBA.
The secret ingredient here is highly regarded juco transfer Chris Jones, another point guard whose experience might help him beat out even the outstanding Rozier for the starting job.
Inside, the only addition for Rick Pitino is 6'9", 220-lb Akoy Agau, a Sudanese import who will help replace some of Gorgui Dieng's shot-blocking and rebounding.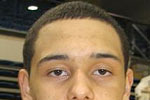 Image from Rivals.com
As one great point guard goes out, another comes in for Jim Boeheim.
Tyler Ennis provides the lone 5-star rating in Syracuse's class, and the 6'2" New Jersey product could well step straight into the starting job vacated by NBA-bound Michael Carter-Williams.
4-stars B.J. Johnson (from the same Lower Merion program that produced Kobe Bryant) and Tyler Roberson add two more of the slender, long-armed forwards Syracuse collects by the bushel.
Keep an eye on another 4-star wing option, 6'3" Ron Patterson, who had been Indiana-bound before academic troubles pushed him back into the prep ranks for another year and gave Boeheim a chance to grab him instead.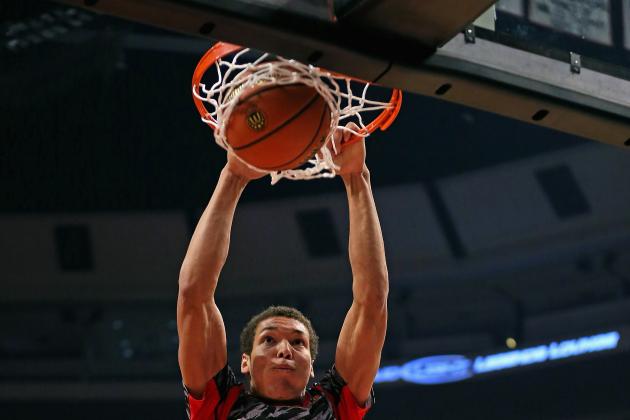 Jonathan Daniel/Getty Images

Everything changed for Arizona when the Wildcats landed 5-star PF Aaron Gordon.
The younger brother of former New Mexico star Drew earned MVP honors at the McDonald's All America game by turning the game into his personal dunk contest, and in Tucson he turns a solid recruiting class into a great one.
Another McDonald's All-American with basketball bloodlines, Rondae Hollis-Jefferson is a combo forward who plays at least as much defense as his ex-Temple Owl brother Rahlir.
The third member of the class, 6'5" Elliott Pitts, provides another 4-star talent as a versatile shooting guard in a similar mold to current do-everything Wildcat Nick Johnson.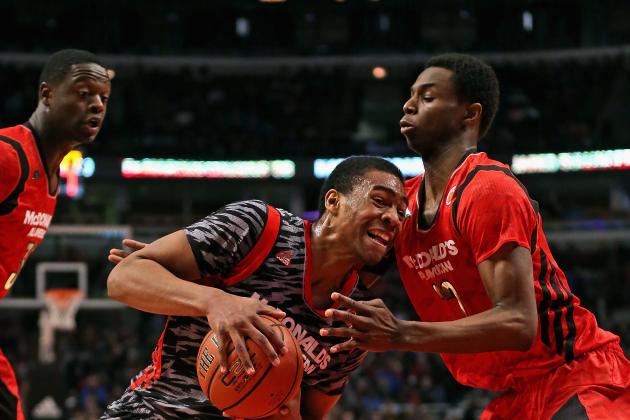 Jonathan Daniel/Getty Images

For the second year in a row, Duke's recruiting class is short on quantity but astonishing for quality.
All three new Blue Devils earned 5-star ratings from Scout.com, with McDonald's All-American Jabari Parker (widely rated the second-best recruit in the class) leading the way.
Coach K's other two prospects both fit the classic Duke mold of the three-point gunner on the wing.
6'6" Semi Ojeleye brings a bit more size, while 6'4" Matt Jones has an even more dangerous shooting touch to help out sophomore Rasheed Sulaimon in the scoring trenches.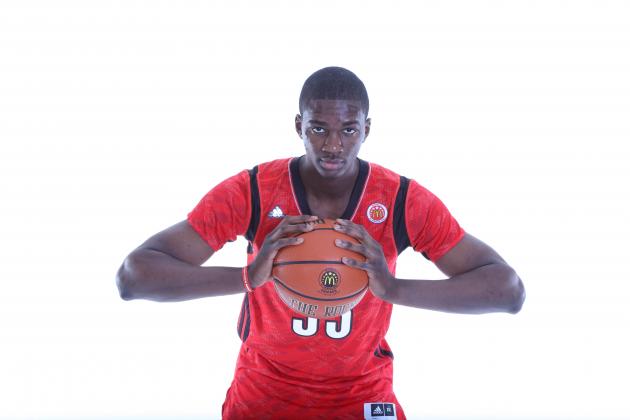 Brian Spurlock-USA TODAY Sports

McDonald's All-American Noah Vonleh is the headliner for Tom Crean's class, and for good reason.
A slender, sweet-shooting PF, Vonleh is likely to step in immediately at one of the two frontcourt spots vacated by similarly skilled Cody Zeller and Christian Watford.
A pair of 4-star swingmen out of revered high school programs, Stanford Robinson (Findlay Prep) and Troy Williams (Oak Hill Academy), will compete to step in for another NBA-bound star, Victor Oladipo.
6'11" center Luke Fischer (one more 4-star for the class) has a shot to start alongside Vonleh, while Indianapolis products Devin Davis and Collin Hartman will strengthen the bench.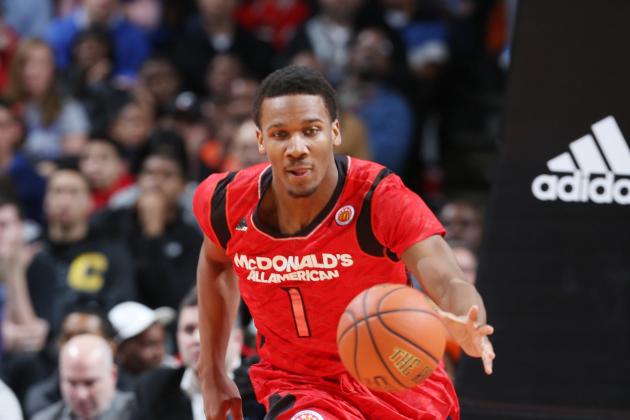 Brian Spurlock-USA TODAY Sports

For a Jayhawks team losing Ben McLemore, there could have been few recruits more welcome than McDonald's All-American Wayne Selden.
The 6'5" swingman from Nerlens Noel's alma mater (Tilton School) brings just the blend of athleticism, scoring and shooting range—plus a dash of playmaking ability—to take over for McLemore as the face of Kansas' offense.
4-star Brannen Greene doesn't have Selden's muscle at 6'6", 185 lbs, but he brings a similar skill set, while Conner Frankamp (the only Kansan in the bunch, out of Wichita North) will contribute at the point.
A final 4-star prospect, Joel Embiid, has serious promise as a true center to replace Jeff Withey, not least because he stands 7'0", 220 lbs.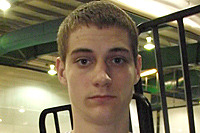 Image from Rivals.com
Josh Pastner may not have much of a postseason record yet, but he's turning out to be a worthy successor to master recruiter John Calipari.
Local products Austin Nichols and Nick King each garnered 5-star ratings, and the duo will add serious scoring punch to the Tiger frontcourt.
Another Memphis-bred talent, Markel Crawford, joins PG Rashawn Powell among the backcourt newcomers.
Rounding out a class that's uniformly rated 4 stars or better is one more promising (if skinny) forward, 6'8", 190-lb Kuran Iverson.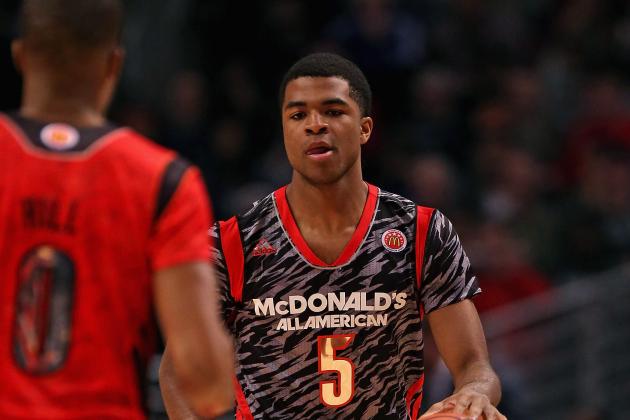 Jonathan Daniel/Getty Images

There was never really any doubt at this spot, was there? With six McDonald's All-Americans in an eight-man class, John Calipari continues to prove that he's the best recruiter in the game.
The Harrison twins (Andrew and Aaron) lead this group from the backcourt, with Andrew ranking as the nation's top point guard. 6'9" PF Julius Randle (Rivals.com's No. 2 overall recruit) heads a beefy collection of forwards.