Power Ranking Top 2014 LB Recruits Who Excel in Coverage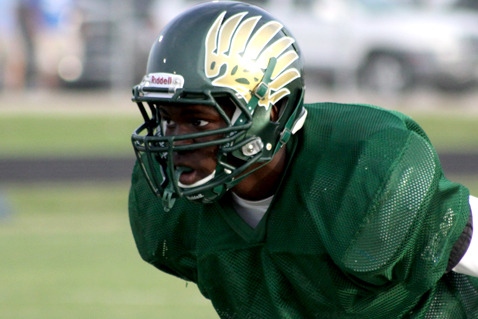 247Sports
Linebackers are run-first defenders most of the time. They love to track the run and make tackles. With teams throwing the ball more, however, second-level defenders are being asked to be better in coverage. The ones who aren't simply get replaced on third downs and in passing situations, which limits their playing time.
So the trend at the LB position now is that either you can cover to play all three downs or be labeled a "Two-down guy," which limits your value as a player.
Last year, in the 2013 class, we had a LB prospect who was just fantastic in coverage in Jaylon Smith, who signed with Notre Dame. Smith was not only a great athlete, but he also had loose hips, smooth transition and coverage quickness to guard slot WRs, RBs and TEs.
This year, I'm not sure I see a LB in Smith's class as far as coverage skills go, but there are some solid cover 'backers. For the following piece, I'm going to power rank the top guys at the LB position in the 2014 class who are good in coverage.
Begin Slideshow

»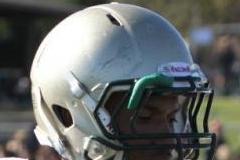 247Sports
Booker is from Ohio and plays the LB position with great athleticism. He's pretty fluid in space and has a 6'3", 215-pound frame. I think he ends up at Ohio State.
Booker can work both at OLB or MLB, but probably will stay on the flanks in college. He is very effective in zone coverage, buzzes quickly to get depth and flashes great instincts vs. the pass.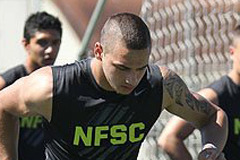 247Sports
Hoiem is all the way from Hawaii and is a long LB at 6'5". The Oregon commit weighs nearly 210 pounds and has good athleticism to play vs. the pass.
He uses his length well and gets his hands on a lot of balls to break up passes. Hoiem is a LB who I feel can jam a TE at the line and stay on his hip throughout a play with ease.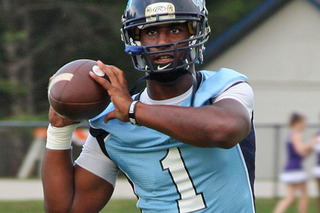 247Sports
Clark is from Alabama and while he plays a little bit of safety, he likely will grow into an OLB in college due to him already being 6'3", 210 pounds.
He's an instinctive player and plays best vs. the pass when he's in zone coverage. Clark shows great awareness, ball skills and good transition quickness to drive on pass catchers.
He'll likely play for one of the Iron Bowl schools.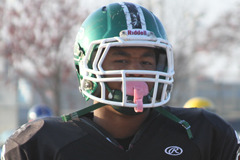 247Sports
Calhoun isn't very big when you compare him to other LBs, but the 6'0", 220-pounder has good toughness, speed and of course: cover ability.
This is a guy who can latch on RBs and TEs in man coverage and carry them all around the field. Calhoun is from California and has the hips to be approach pass catchers at junction points and explode to undercut underneath routes vs. the pass.
It's expected that Calhoun will sign with a Pac-12 school.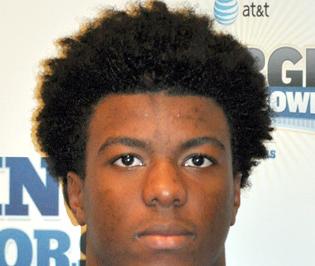 247Sports
From Georgia, Mouhon has good speed and is productive in space. A good athlete at 6'1", 215 pounds, he shows the capability of being a three-down 'backer in college.
When defending against the pass, Mouhon understands that getting depth in his drops is important but also has the knack for keeping his head on a swivel. He's aware at all times and shows the quickness to drive down on the ball to close out plays underneath.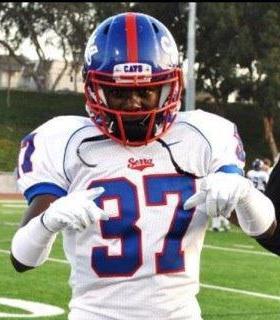 247Sports
Williams is a LB who just finds a way to get the job done down after down. He's not overly big for the position at 6'1" and around 200 pounds, but he as great athleticism and movement skills.
Williams can buzz out and quickly get depth, recognize routes and has the transition quickness and hips to break open and get sticky on pass catchers with ease. I think he'll be able to man up on backs and TEs in college while playing sound in zone coverage.
Florida looks good right now, according to 247Sports.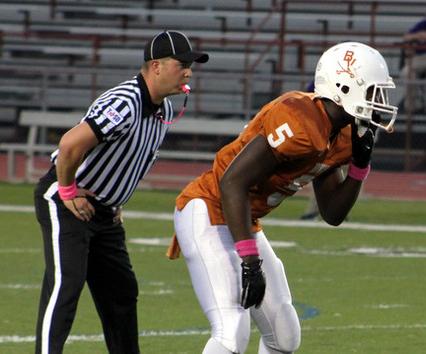 247Sports
Freeman is a hybrid OLB/SS/Rover type of player so his experience on the back-end will allow him to excel in coverage in college. The 6'1", 200-pounder is from Texas and likely could grow into a full time OLB.
Freeman has very good play speed and can flash great mirror quickness to cover TEs, RBs and some slot WRs. His speed helps his range in zone coverage, as Freeman can buzz to a spot and fire out to jump a passing lane for a pick.
The Texas schools will slug it out over him.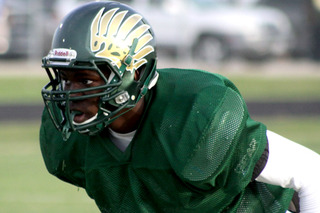 247Sports
Texas is also home to Alaka, a 6'3", 205-pound LB prospect with great cover skills. A talented and very athletic player, Alaka has good play speed and agility.
His athleticism and movement skills strike me as a guy who could be a great man coverage player with a little seasoning in college. Alaka flashes tight mirror skills and gets his head turned around quickly to see the football in flight.
He's also a very heady and aware player in zone coverage and seems to have some route recognition skills. He'll drive hard to close and if he gets there early, Alaka is not allergic to undercutting lanes for potential interceptions.
Right now, he's the top pure coverage LB in this class.
Edwin Weathersby is the College Football Recruiting Analyst for Bleacher Report. He has worked in scouting/player personnel departments for three professional football teams, including the New York Giants and Cleveland Browns.