Quick Fixes for the Biggest Early-Season Roster Holes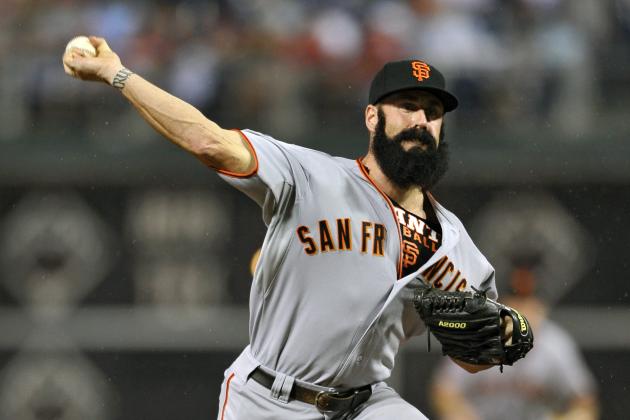 Drew Hallowell/Getty Images

We are still three months from trade season in the MLB, but that does not mean that teams won't entertain the idea of making a move here in the early going.
There are a handful of teams expected to be in the running for a playoff spot that already have a glaring hole they need to fill here in the opening month of the season.
Whether it is signing one of the few remaining free agents on the market or pulling off an early-season trade, here are some quick fixes for the biggest early-season roster holes.
Begin Slideshow

»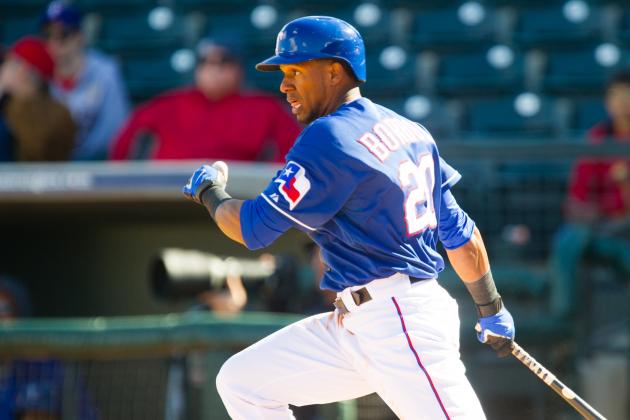 Rob Tringali/Getty Images

Proposed Move: Acquire Julio Borbon from Texas Rangers.
The Rays offense is off to a rough start, and outfielders Sam Fuld (2-for-25) and Matt Joyce (7-for-38) have been among the biggest culprits.
They'll take offensive help any place they can get it at this point, and with Luke Scott on the disabled list, the team does not have much in the way of in-house options to improve the outfield situation.
Julio Borbon has recently been waived by the Rangers (h/t ESPN), and as a .283 career hitter with 40 stolen bases in 216 career games, he could provide a spark as part of the outfield rotation.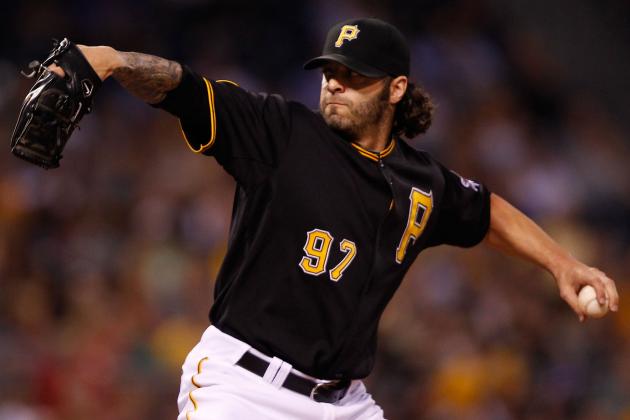 Jared Wickerham/Getty Images

Proposed Deal: Sign free agent Joe Beimel.
The Nationals entered the season with just one left-handed reliever on their roster in Zach Duke, and he's allowed 11 hits and seven earned runs in 6.2 innings of work.
The team was able to pluck Mike Gonzalez from the scrap heap last season and get good production out of him, and they could look to do the same this season.
Beimel sat out all of last season following Tommy John surgery, but in the six seasons prior he was one of the top left-handed specialists in the game with a 3.38 ERA over 393 appearances.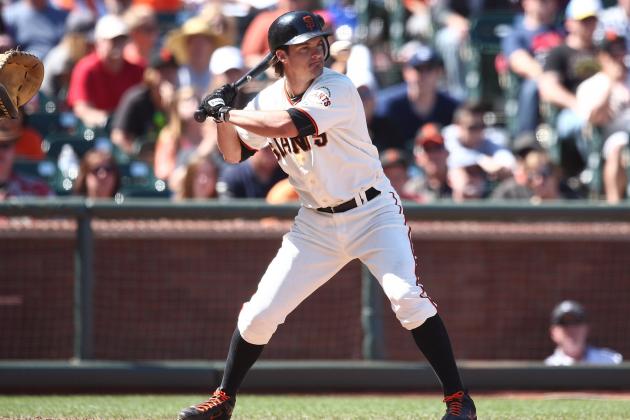 Tony Medina/Getty Images

Proposed Move: Sign free agent Ryan Theriot.
With Jose Reyes out for three months with a severe ankle sprain (h/t Sports Illustrated), the Blue Jays have lost some of their versatility in having to move both Emilio Bonifacio and Maicer Izturis into the everyday lineup.
Reyes will be back, so the team does not need anything more than a stop-gap option at this point, but adding a versatile utility infield type to the mix would certainly help.
Theriot is one of the better remaining free agents on the market, and he would give the team a decent offensive player capable of playing second and shortstop. He's a .281/.341/.350 career hitter, and he spent last season as a valuable bench player on the Giants.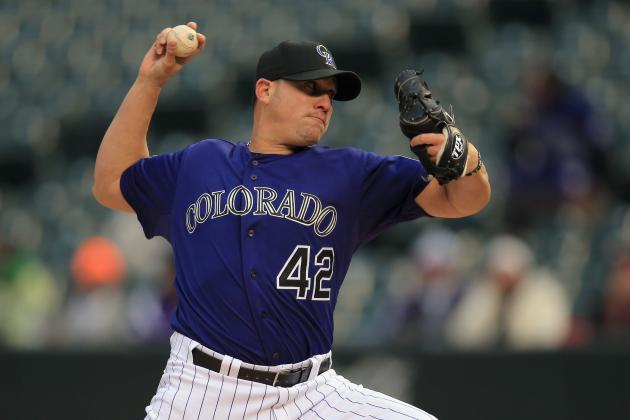 Doug Pensinger/Getty Images

Proposed Move: Acquire Rafael Betancourt from Colorado Rockies.
The Rockies are off to a nice start this season, but they would likely be open to moving Betancourt and his $4.25 million salary.
The 37-year-old had been a setup man his entire career until last season, when he saved 31 games with a 2.81 ERA in the ninth inning role.
Kevin Jepsen (6 G, 9.82 ERA) and Mark Lowe (6 G, 12.00 ERA) have both struggled as right-handed setup options to this point, and Betancourt would give them a solid arm and an insurance policy in the ninth inning.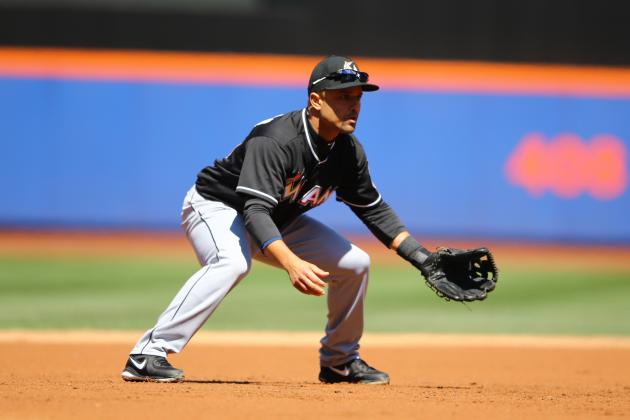 Al Bello/Getty Images

Proposed Move: Acquire Placido Polanco from Miami Marlins.
The Orioles once again entered the season relying on Brian Roberts as their second baseman, and once again he finds himself on the disabled list.
The 35-year-old played a grand total of 115 games over the past three seasons, and a ruptured knee tendon has him shelved again in 2013.
Polanco signed a one-year, $2.75 million deal with the Marlins to be their third baseman, and he's hitting .313/.353/.354 in the early going this year. The 37-year-old would give the team a solid veteran option, and it likely wouldn't take much to pry him from the rebuilding Marlins.
Christian Petersen/Getty Images

Proposed Move: Sign free agent Carlos Zambrano.
With Zack Greinke sidelined with a fractured collarbone, Chris Capuano recently hitting the DL with a strained calf and Aaron Harang traded, the Dodgers' pitching depth has been whittled down in the early going.
Ted Lilly agreed to make one more rehab start after originally declining his rehab assignment, but his future with the team remains in doubt at this point and the Dodgers could look to bring someone in regardless.
It appears they won't need anything more than a stopgap option, and Zambrano could be just that as he looks to prove he's still a viable major league option. He's stayed in shape, even making a start for Venezuela in the World Baseball Classic, and bringing the big right-hander aboard seems like a low-risk, moderate-reward move at this point.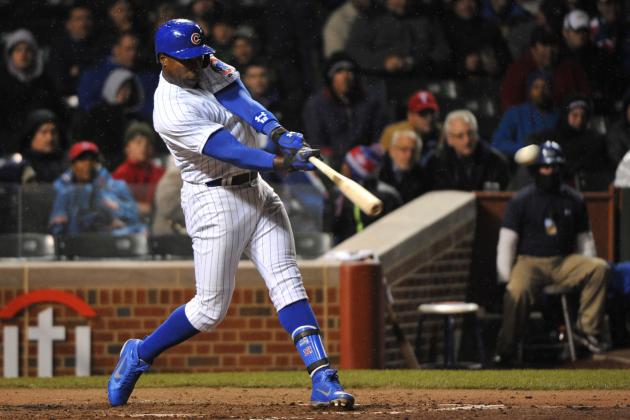 Rob Grabowski-USA TODAY Sports

Proposed Move: Acquire Alfonso Soriano from Chicago Cubs.
The Tigers shored up one hole in the outfield this offseason with the signing of Torii Hunter, but left field remains an area of weakness from a production standpoint.
Andy Dirks (6-for-31, 4 RBI) and Don Kelly (1-for-13, 0 RBI) have both struggled, and top prospect Nick Castellanos is not yet ready to step in.
The Cubs were willing to eat $26 million of the $36 million they owed Soriano this offseason (h/t Jon Heyman via Twitter), and at that price he would give the Tigers another solid bat at a reasonable price.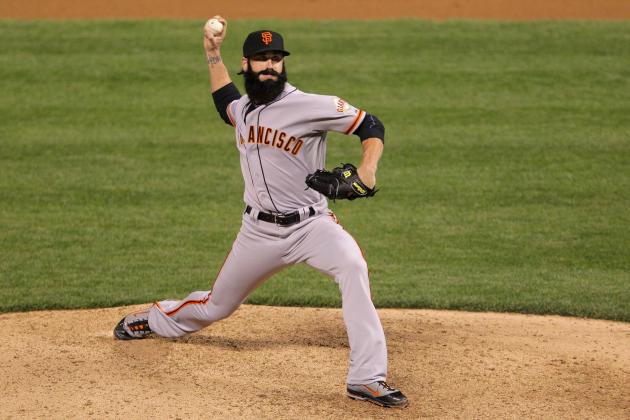 Doug Pensinger/Getty Images

Proposed Move: Sign free agent Brian Wilson.
With Jason Motte on the shelf with a torn ligament in his elbow and the potential for season-ending Tommy John surgery, the Cardinals bullpen is in trouble.
The bullpen currently has a 5.92 ERA, second-worst in all of baseball, and they've converted just two out of six save chances on the season. Mitchell Boggs (8 G, 9.82 ERA) has struggled in the closer role, and the team may need to explore other options soon.
Wilson remains a free agent, and he has indicated that he will not audition for teams until he is 100 percent (h/t CBSSports). He has closer experience, and if he proves healthy he could be the answer in St. Louis.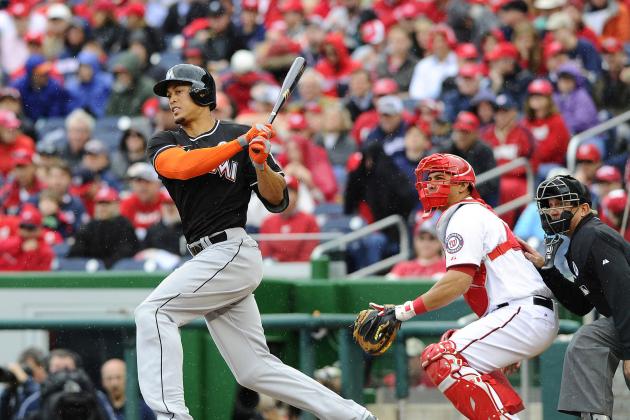 Brad Mills-USA TODAY Sports

Proposed Move: Acquire Giancarlo Stanton from Miami Marlins.
The Stanton rumors have been played to death, and to this point the Marlins have shown no interest in trading their young slugger (h/t Peter Gammons via Twitter).
That said, the rumors aren't likely to stop, and one has to believe that the Marlins would pull the trigger on moving a player who is going to become substantially more expensive when he hits arbitration next season for the right price.
The Rangers have a clear need for offense, as they currently rank 20th in the MLB in runs scored. David Murphy (8-for-50, 4 RBI), Leonys Martin (5-for-24, 0 RBI) and Craig Gentry (5-for-22, 0 RBI) have all struggled mightily in their outfield spots.
A package built around Jurickson Profar and Mike Olt would be tough for the Marlins to turn down, and while the Rangers will no doubt be hesitant to move those guys, the proven commodity trumps the unknown prospect for a team looking to contend.