5 Things to Watch During the Boston Celtics-New York Knicks Playoff Series
Jared Wickerham/Getty Images

The Boston Celtics canceled Tuesday's matchup with the Indiana Pacers in wake of the tragic events that unfolded at the Boston Marathon.
Their last regular-season game will be played on Wednesday night against the Toronto Raptors in the Air Canada Centre.
After the game the Celtics will prepare for their first-round matchup in the NBA playoffs against the New York Knicks.
Let's take a moment to identify some key things to watch for in what is sure to be an exciting series.
All stats per ESPN.com and Basketballreference.com
Begin Slideshow

»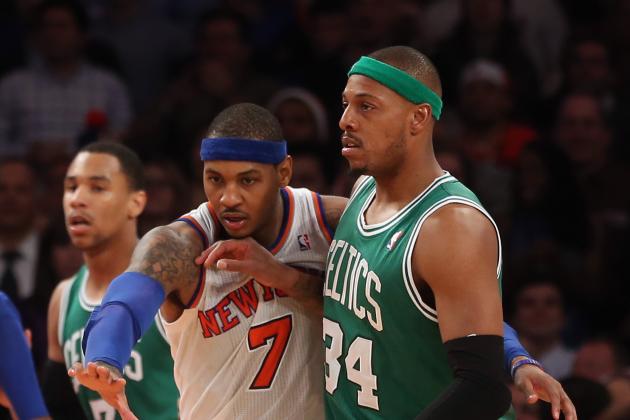 Bruce Bennett/Getty Images

There are few players who can neutralize the great Carmelo Anthony. Anthony has been playing out of his mind recently, averaging nearly 37 points per game over his last eight contests (including a 50-point night at the Miami Heat).
Although Paul Pierce is a big-bodied defender who has been known to contain the league's best small forwards, it is difficult to imagine him stopping Anthony. The 35-year-old Celtics captain has lost a few steps and has been dealing with a pair of sore ankles.
His best bet is to capitalize on the opposite end of the floor. If Pierce can settle into an early groove shooting the ball in this series. Carmelo Anthony is not the most defensively sound player (although he has improved this season), so it will be in Boston's interest to get Pierce the ball on the wing where he can either penetrate the lane, or create mid-range jump-shots against Anthony.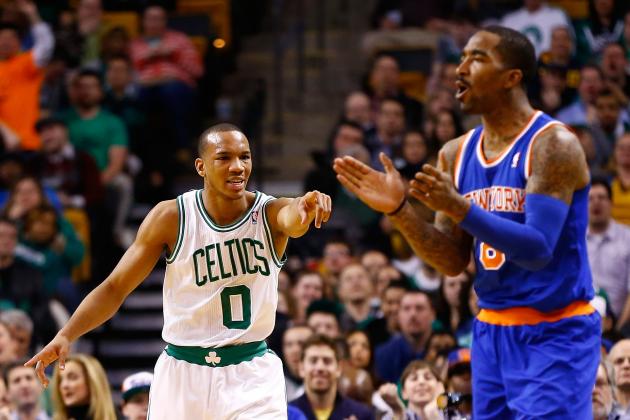 Jared Wickerham/Getty Images

JR Smith has had a fantastic season. The favorite to win the Sixth Man of the Year award, Smith has averaged a career-high 18.1 points off the bench for the Knicks and 22 points on 48 percent shooting in the month of April.
Expect Avery Bradley, who is the Celtics' best on-ball defender, to get significant minutes when Smith is on the floor.
In four games against the Celtics this year J.R. Smith struggled, shooting just 38.6 percent from the field, shooting 6-of-19 from beyond the arc. Much of that can be attributed to Bradley's perimeter defense.
Bradley must continue to suppress Smith—if Smith catches fire he can single-handedly win games for New York.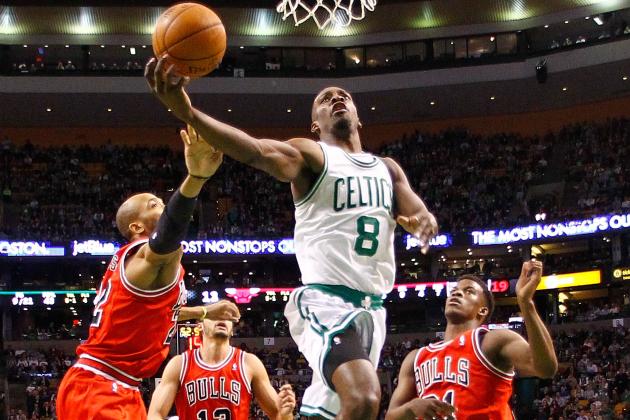 Jared Wickerham/Getty Images

Jeff Green arrived at Celtics camp as a somewhat forgotten man.
He struggled to fit in with the Celtics after being traded from the Oklahoma City Thunder in 2011. His production since the trade plummeted; Green went from averaging 15.1 points per game with six rebounds to just 9.8 points and 3.3 rebounds with Boston.
After missing a year of action due to open-heart surgery, Green returned to the floor for the 2012-2013 season. This year's version of the 26-year-old has been incredibly different.
He has blossomed into one of the team's biggest stars, averaging 17.6 points and five rebounds since the All-Star break. Green has dropped at least 20 points in six of the Celtics' last 10 games.
If he can continue that type of dominance, the Celtics have a good chance of advancing to the second round.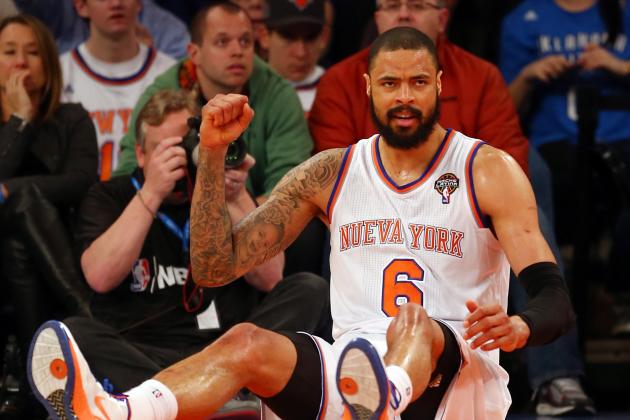 Elsa/Getty Images

Tyson Chandler represents somewhat of an X-factor for the Knicks.
The Celtics have a weak post presence this season mainly due to their lack of size. Chandler has been a beast in the paint this season, averaging 10.7 rebounds per game (4.1 offensive).
Chandler has missed the last five games due to a bulging disc in his neck, but the Knicks are hopeful he will be available for the first game of the playoffs.
If he does suit up, expect him to come up with timely offensive boards that may lead to second-chance points for the Knicks. Rebounding has been an issue for the Celtics all year, and with a healthy Tyson Chandler, those problems are likely to continue.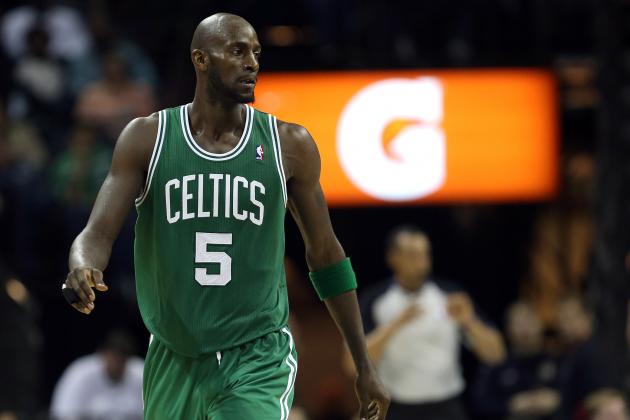 Streeter Lecka/Getty Images

Like Pierce, Kevin Garnett is not the player he once was. At 36 years of age his body has started to betray him, and he has been in and out of the lineup with various injuries over the past few weeks.
Despite that there is hope for Garnett in the playoffs. He seems to step up his game when the lights shine brightest He averaged 14.8 points per game during the 2011-2012 regular season, but his numbers spiked to 19.2 points on nearly 50 percent shooting.
As mentioned, Garnett has been battling minor injuries and that could play a factor in how effective he is. It will certainly be interesting to see if he can replicate the same resurgent play he demonstrated during last year's playoff run.