Early Grades for All Boston Red Sox Offseason Acquisitions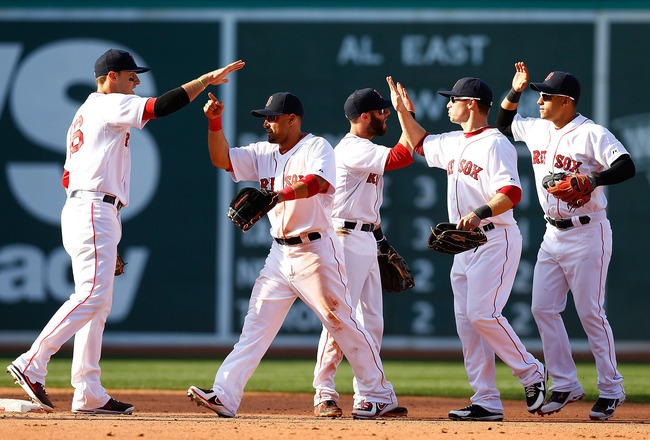 Jared Wickerham/Getty Images
The nightmares of last season have passed and the new-look Red Sox have already begun to give fans hope for this season. Under new manager John Farrell, the Sox have once again become a force in baseball and it all began with the offseason.
Several players were shipped out and even more were brought in. The front office elected to return to the days of signing players based on their strengths rather their name and the moves have paid off.
In this article we will take a look at the early grades for each of Boston's offseason acquisitions. Only players new to the team will be including, but the players must have also played at least once this season.
The grading system is as follows.
F – Complete Failure
D – Not living up to expectations, little contribution
C – What was expected, average contribution
B – Impressing beyond expectations, high contribution
A – Perfectly exceeded expectations, terrific contribution thus far
Also note that all statistics are courtesy of ESPN
Mike Carp: Incomplete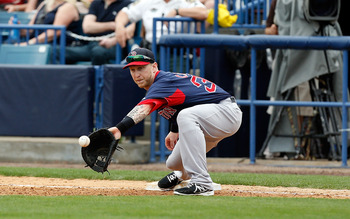 J. Meric/Getty Images
We begin our list with the only player to have an incomplete grade. Though Mike Carp was brought in solely as a bat to face left-handers, he hasn't really had the chance to get going.
The former Seattle man has only had three at-bats so far and has not reached base yet. With some key players set to come back from the disabled list soon, don't expect Carp to be around much longer.
Stephen Drew: D+
Alex Trautwig/Getty Images
Stephen Drew: D+
Although Jose Iglesias has been hot to start the new season, it was already understood that Stephen Drew would replace him in the starting lineup once he returned from injury.
Drew has only played in five games so far so this grade may seem a bit unfair. But he can only be graded on what he has done so far.
In 16 plate appearances, Drew only has two hits and is batting .125. The shortstop is likely suffering from a lack of spring training, but he will have to find his bat soon with Iglesias ever lurking behind him.
Despite his slow start at the plate, Drew has been stellar at short stop. He has yet to make an error and has already made some big plays with the glove.
Though he receives a D+, that grade is mostly due to limited time and Red Sox Nation should expect him to start contributing more with regular games under his belt.
Jonny Gomes: C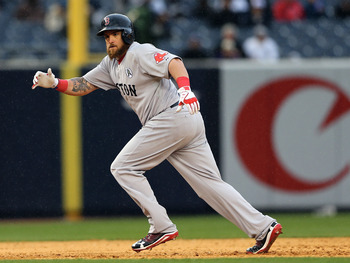 Elsa/Getty Images
Boston has pretty much gotten what they expected with Jonny Gomes. The former Oakland player has not really made a name for himself yet, but he also hasn't given fans anything to worry about either.
Gomes is batting .200 as we speak, but his ability to get on base has been very important. In 20 at bats he has four hits and has drawn nine walks.
The California native does give fans something to worry about with his seven strike outs so far, but that will likely pan out. You get what you pay for with Gomes. He is a veteran player and is making a positive impact on the team.
Koji Uehara: A+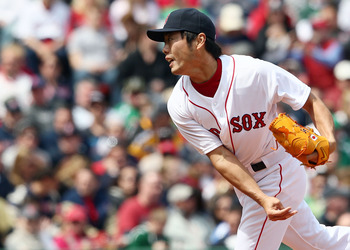 Alex Trautwig/Getty Images
Not many could have predicted just how well Koji Uehara has started his Red Sox career. The Japanese reliever has already become a mainstay in the bullpen and makes it one of the best in the majors.
In six appearances, Uehara has pitched 5.1 innings and has only given up one hit. He has also given up one walk, but his five strikeouts more than make up for it.
Uehara's ERA still sits at 0.00 as he has yet to give up a run and fans will be keeping an eye on just how long the reliever will be able to keep it up.
But for now, Koji Uehara deserves all the praise in the world. He has started strong and is one of the best pickups so far for the Sox.
David Ross: C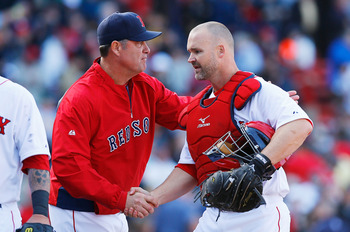 Jared Wickerham/Getty Images
David Ross was brought in to be, "more than a backup but not a starter." He has filled that role perfectly and is everything you can hope for in a backup catcher.
The 35-year-old is batting .200 from 15 plate appearances and has already hit his first home run with the club. But his six strikeouts could be a harbinger of things to come as his plate vision will need to improve.
But it is Ross' fielding ability that makes him an important addition to the Red Sox roster. His leadership on the field has been extraordinary and his character in the locker room is just what the front office was hoping for.
Ross will begin to contribute more as the season wears on, but for now he has been quite average.
Joel Hanrahan: D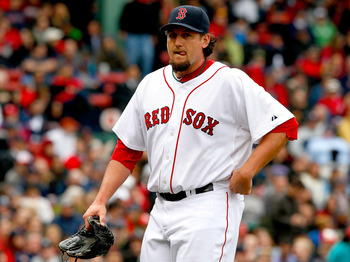 Jim Rogash/Getty Images
Fans still don't quite know what to think of Hanrahan so far. He began the season with three successful saves, but has not looked strong in any outing yet.
His first blown save of the season at Fenway capped out what many fans were concerned about – his knack for giving up big hits. Until then, his mistakes had not been too costly, but it all blew up in his face against the Orioles.
In six appearances, Hanrahan has walked five batters and given up three homers. His 11.57 ERA does not look good going forward but Farrell will be hoping his shakiness was due to his apparent hamstring problem.
Mike Napoli: B+
Jim Rogash/Getty Images
Mike Napoli is already making a huge impact in his debut season with the Sox. He is winning over fans for the right reasons and is showing promise going forward.
The first baseman has played in all 13 games this season and leads the team in RBIs with 14. Napoli has also his two home runs already and a surprising six doubles. His ability to drive in runs has been invaluable, but not everything is perfect.
Napoli is still only hitting .236 and has struck out 18 times in 55 trips to the plate.
If the Florida native is to truly make a lasting impact in Boston, his plate vision will need to improve. But for now no one is questioning his production in his first year in Beantown.
Ryan Dempster: B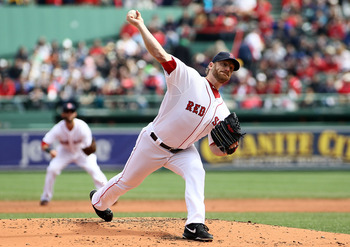 Alex Trautwig/Getty Images
Ryan Dempster has not been at his very best yet, but is showing a lot of promise and definitely pulling his own weight. Though he has not had a victory in his first three starts, fans should be excited.
Dempster leads the pitching staff with 25 strikeouts this season which is outstanding when noting that he only pitched 17 innings. His 2.65 ERA doesn't look that bad either.
In his last outing, Dempster began to show his best stuff and Red Sox Nation will hope it is a sign of things to come.
For now the former Cubs and Rangers pitcher is having a positive impact in the starting rotation, but with time his B could improve into an A.
Shane Victorino: A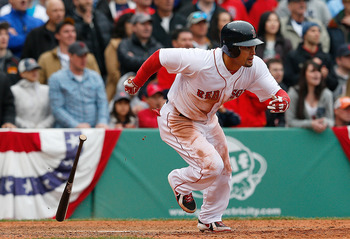 Jim Rogash/Getty Images
The Flyin' Hawaiian has already won over Red Sox Nation. His effect on the clubhouse and the fans has earned him respect and love, but strong play has not hurt anything either.
Victorino was signed to give the Sox some much needed experience and depth in the outfield, but he has far surpassed any expectations.
The outfielder is hitting .294 at this point and continues to come up with big hits. His seven RBIs, 16 total bases and three stolen bases are also impressive.
Victorino has adapted perfectly to the Red Sox organization and right now looks like the best acquisition of the offseason. Only time will tell what impact he has on the club, but fans should be very excited as the season progresses.
How would you rate the Sox players? Who would you say is the best acquisition so far? Leave your thoughts and comments below to let me know what you think.
Tre' Atkinson. Follow me on Twitter for more discussions on the Red Sox and all Boston sports.
Keep Reading

Boston Red Sox: Like this team?