Ranking the 10 NCAA Basketball Teams That Will Be Most Crippled by NBA Defection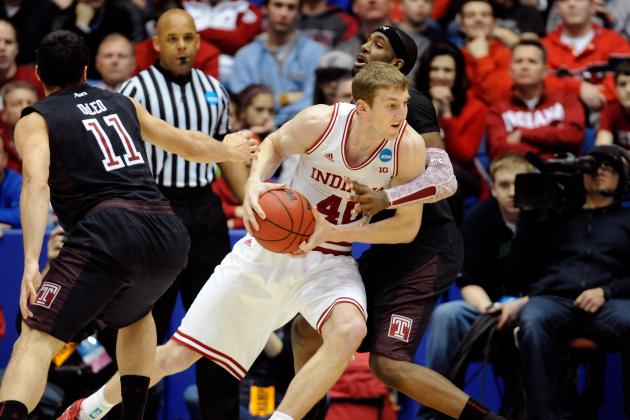 Jason Miller/Getty Images

This is not where you will find tears being shed for the likes of Kentucky, Kansas or Syracuse.
John Calipari might be the only coach in the country who can lose two players to the pros and his roster still improves. The loss of Ben McLemore stings at Kansas, but Bill Self expected it and he recruited to fill McLemore's void. Jim Boeheim will replace his starting point guard for the second straight season, and he brought in another McDonald's All American to take the spot.
Unlike those schools, this list is for the teams that will have a difficult time filling the shoes of the departed, and in several cases, the coaches would not have anticipated the losses two months ago or even two days ago. Obviously, the list could change based on upcoming decisions.
These are the 10 teams that have been hurt most by early entrants thus far.
Begin Slideshow

»
Don McPeak-USA TODAY Sports

Early Entrants: B.J. Young (sophomore guard), Marshawn Powell (junior forward)
Impact: Young and Powell were Arkansas' two leading scorers last season and the only double-digit scorers on the team.
The loss of Powell comes as a bit of a surprise as the fourth-year junior will be a late second-round pick at best.
If you had told Mike Anderson before the year that Young would bolt after his sophomore season, that would have been somewhat expected; however, he did not exactly live up to expectations this past season as his shooting percentages fell from his freshman year.
NBADraft.net projects Young as the 45th pick, which would mean he would not get guaranteed money.
The Razorbacks have yet to make the NCAA tournament in two seasons under Anderson. With both gone, it will be tough to end that streak next year.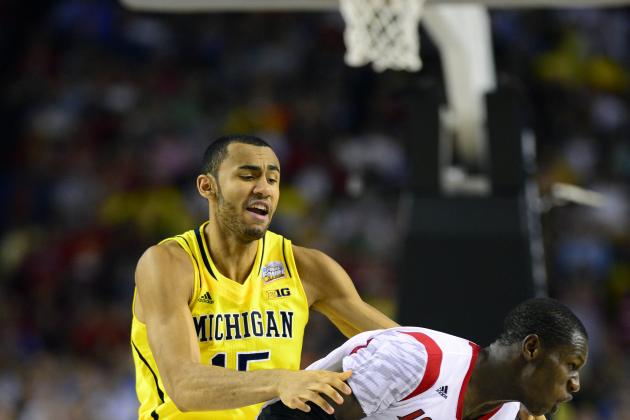 Bob Donnan-USA TODAY Sports

Early Entrant: Gorgui Dieng (junior center)
On the Fence: Russ Smith (junior guard)
Impact: Apparently, Russ Smith still has one foot in the door, as Rick Pitino told Sports Radio 790 in Louisville that Smith is 50-50.
The loss of Smith (assuming it still happens) is substantial because of his impact defensively and how involved he was offensively. Because of Smith's poor shot selection at times, the offensive impact might not be all negative. Rick Pitino also returns Wayne Blackshear, Kevin Ware and Luke Hancock, and he has replaced Peyton Siva with top JUCO prospect Chris Jones.
The Cardinals can replace Smith's points, but it will be tough for any of those guards to cause as much havoc with their pressure as Smith.
The loss of Dieng will be felt the most on the defensive end as well. Montrezl Harrell will replace Dieng, but Harrell does not have the shot-blocking instincts of Dieng, who allowed Louisville's guards to gamble without worry.
Pitino still has a team capable of big things, yet it will be tough to duplicate how dominant the championship squad was on the defensive end without Smith and Dieng.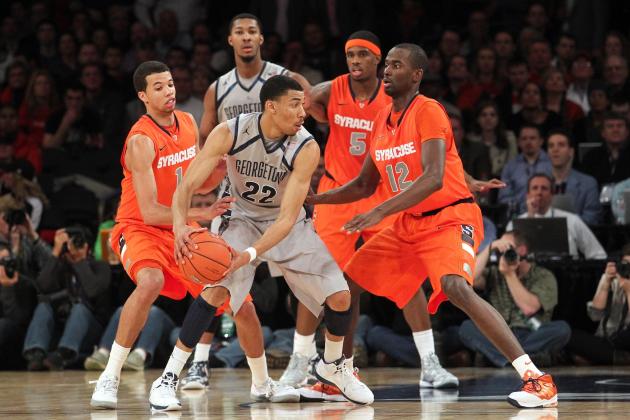 USA TODAY Sports

Early Entrant: Otto Porter (sophomore forward)
Impact: Porter led the Hoyas in scoring (16.2), rebounding (7.5) and steals (1.5). Those numbers alone do not describe his value either. There's a reason he'll be one of the top draft picks; he's a do-everything three with great instincts on both ends.
John Thompson III has only missed the NCAA tournament twice in his nine seasons at Georgetown, and he'll likely find his way back to the tourney. Even with the loss to Florida Gulf Coast this past year, the Hoyas would have been considered one of the top teams in the nation if Porter had returned. Without him, they're a fringe top 25 team.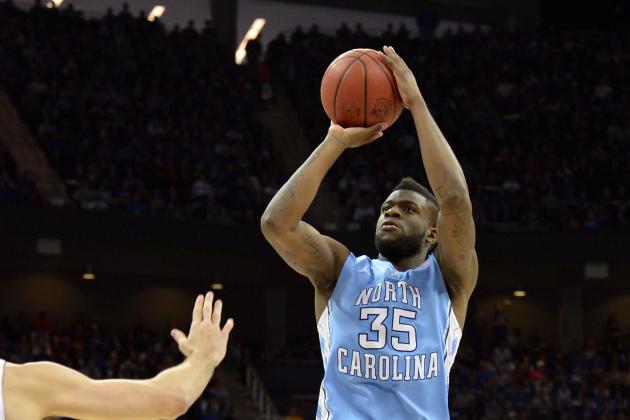 Peter G. Aiken-USA TODAY Sports

Early Entrant: Reggie Bullock (junior guard)
On the Fence: James Michael McAdoo (sophomore forward)
Impact: Roy Williams would have had as good a threesome returning as anyone in the country had Reggie Bullock decided to come back to school like teammate P.J. Hairston.
The loss of McAdoo would hurt, as the Heels do not have any other proven scorers in the post. Williams does have a lot of depth inside, so McAdoo's loss (if it happens) might not be felt quite as much as the loss of Bullock.
The sting of Bullock's departure could go away if top recruit Andrew Wiggins decides to join the Heels. If not, Leslie McDonald is the top candidate to replace Bullock. McDonald is a nice player, but Bullock and Hairston together would have given UNC the best wing duo in the country. McDonald and Hairston don't exactly have the same zing.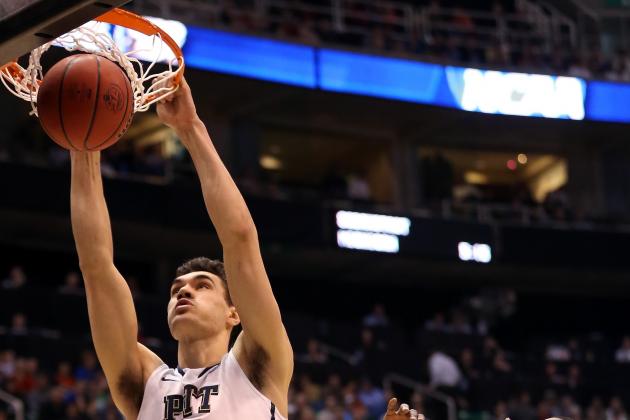 Streeter Lecka/Getty Images

Early Entrant: Steven Adams (freshman center)
Impact: Jamie Dixon could not have anticipated that Adams would be a one-and-done player. Adams' numbers (7.2 points and 6.3 rebounds per game) do not suggest he's one-and-done worthy.
That "P word" that haunts many college coaches has Adams leaving early and the NBA will likely reward his preference to play for pay.
As for the Panthers, they'll miss out on what likely would have been a breakout season for Adams and could end up missing the NCAA tournament for the second time in three seasons.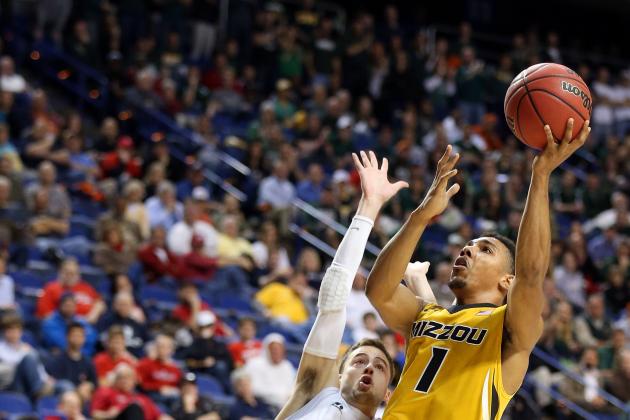 Andy Lyons/Getty Images

Early Entrant: Phil Pressey (junior point guard)
Impact: Frank Haith leaned heavily on transfers this past year. He might want to go out and find a point guard who is eligible right away.
The Tigers were without point guard depth is past year, and they'll likely have to turn to incoming freshman Wesley Clark to fill Pressey's shoes.
With Pressey gone, the Tigers only returning starter is Jabari Brown. They also return Earnest Ross and Tulsa transfer Jordan Clarkson will be eligible. Life would have been a lot easier for those wings with Pressey setting them up. He made Haith's offense look good for two years. It'll be interesting to see what Haith's offense looks like without a great creator.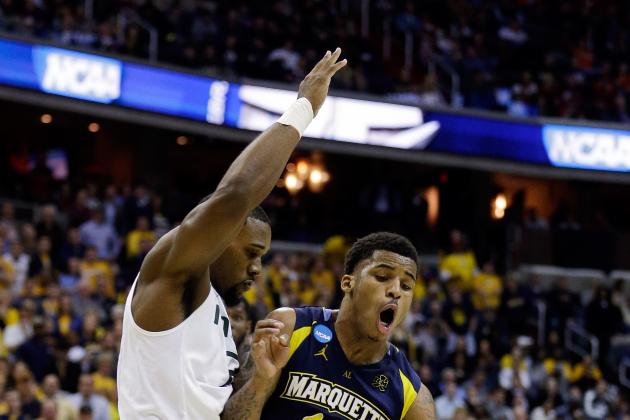 Rob Carr/Getty Images

Early Entrant: Vander Blue (junior guard)
Impact: I had Marquette No. 7 in my super-early preseason rankings. This will drop the Golden Eagles way down the rankings, and I didn't see it coming. Buzz Williams doesn't sound like he saw it coming. And why should he have?
Blue will likely go undrafted. His jumper is suspect. He's a nice slasher, but at 6'4", that's not going to be enough to get him drafted. If he had stayed in school, Blue would have been showcased for another season on a team that had Final Four potential.
Now Williams is left scrambling and scratching his head.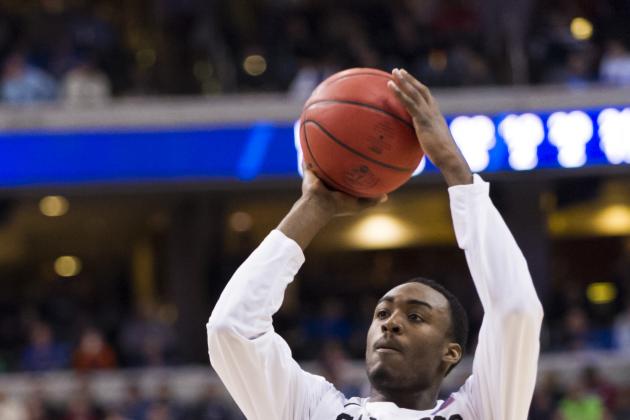 Howard Smith-USA TODAY Sports

Early Entrant: Jamaal Franklin (junior guard)
Impact: Steve Fisher has built a nice program at San Diego State and he's made four straight NCAA tournaments.
Franklin's value to San Diego State was similar to Otto Porter at Georgetown. Franklin led the Aztecs in scoring (17.0), rebounding (9.5), assists (3.3), steals (1.6) and blocks (0.8).
Luckily for the Hoyas, they return their core that surrounded Porter. The Aztecs do not. They'll lose four of their top six leading scorers from this past season.
The likelihood Fisher's run of NCAA tourneys becomes five straight is not good now that Franklin is gone.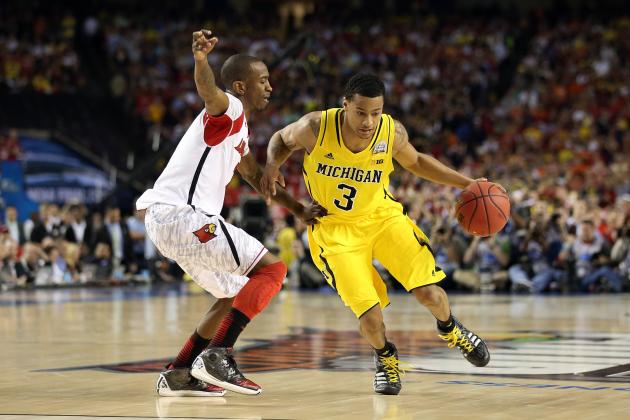 Andy Lyons/Getty Images

Early Entrant: Trey Burke
On the Fence: Tim Hardaway Jr., Glenn Robinson III, Mitch McGary
Impact: The Wolverines would jump to the top of this list if they Hardaway, Robinson and McGary follow Burke. If that's the case, John Beilein would deserve national coach of the year if he were able to get the leftovers back to the NCAA tournament.
Burke alone is a huge loss, because he made the game so much easier for everyone else.
If Hardaway is the only other to follow Burke, the Wolverines still would be a contender in the Big Ten and in the picture in March, as you would expect both Robinson and McGary would improve. Beilein also has some options at point guard with the addition of incoming freshman Derrick Walton and the return of Spike Albrecht.
Michigan fans have an uncomfortable wait to see if Walton and Albrecht will have great options to pass the ball to or less-talented ones.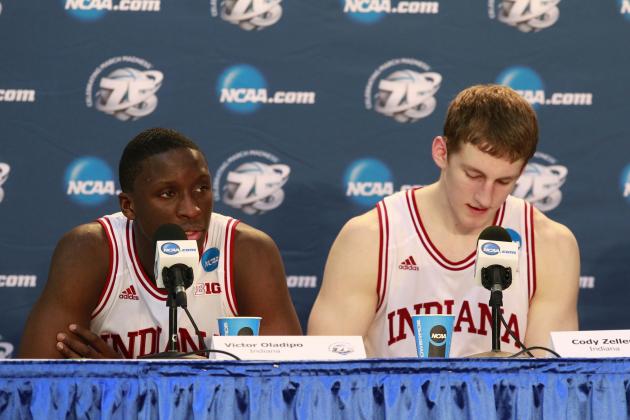 Geoff Burke-USA TODAY Sports

Early Entrants: Cody Zeller (sophomore power forward), Victor Oladipo (junior guard)
Impact: Tough to blame either for leaving, but it's also tough for a fanbase to not hold out hope especially when such a promising season ends the way it did for the Hoosiers.
Zeller and Oladipo had some unfinished business that will simply go unfinished. Tom Crean has a nice recruiting class, and incoming freshman big man Noah Vonleh is a great talent similar to Zeller that IU can build around. Next to Zeller, that would have been one really good front line.
Instead, Crean and the Hoosiers are back to rebuilding.