Can't-Miss Nickname Options for the Charlotte Bobcats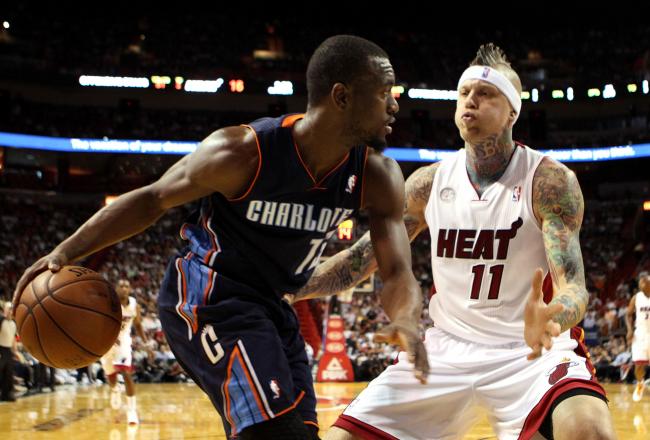 Marc Serota/Getty Images
Deputy Commissioner, and soon to be full-on commish Adam Silver visited the Charlotte Bobcats Monday night to speak to season ticket holders. The discussion quickly turned to what it would take for the Bobcats to change their nickname.
Silver told reporters that the team would have to decide that the financial impact would be more positive than negative, and the entire process would take around 18 months.
That would mean if the Bobcats were leaning toward changing their name, it would be the beginning of the 2014-15 season before they could be re-branded.
Much of the talk surrounding the Bobcats this season has been about the possibility of changing the team's name back to the Hornets, which the New Orleans Hornets have jettisoned in favor of becoming the Pelicans.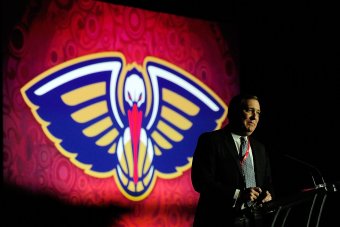 Stacy Revere/Getty Images
No decision has been made by the Bobcats to even change the name yet, so it seems to make sense to help the team out a bit by suggesting a few.
If Charlotte does end up changing the name, I can only hope they end up opening the process to the public and allow people to submit their own suggestions like the Minnesota Timberwolves did back in 1986. On a separate note, I can't believe that the selecting body passed up on both "Taco Knights" and "Mississippi Muds" when Minnesota selected "Timberwolves."
Animals: Black Bears, Coyotes, Rattlesnakes, Copperheads, Red Foxes, Wild Boars
The most logical thing that most teams do when going after a new nickname is run down a list of the animals that populate the region.
Bobcats is fine. There's just some more fearsome creatures in the region the team could go after.
Going with "Black Bears" would be a nice thumb of the nose at the Memphis Grizzlies, as there are black bears in the region, but a distinct lack of grizzly bears.
I would like to see Red Foxes become a suggestion, not only because they're an endangered species, but because their mascot could simply be a guy dressed up like Redd Fox, Fred Sanford from Sanford and Son.
Wild boars are horrifying, while copperheads and rattlesnakes will terrify anybody. Plus, there's a distinct lack of amphibians represented among the NBA's nickname ranks.
Historical Nicknames: Bootleggers, Pitters, Wrenchers, Pickers, Fiddlers, Trumpets
I'm not a huge fan of using historical nicknames unless the region is rooted deeply in some sort of identifiable culture. The Boston Celtics, for instance, makes complete sense.
If you want to make a stretch or two to pull down a historical nickname for the Bobcats, you can look at their history with both moonshining and auto racing, giving you "Bootleggers." "Pitters" and "Wrenchers."
Otherwise, the best you can hope for is a musical nickname, which would likely be based around the prevalence of bluegrass, giving you "Pickers" and "Fiddlers."
Finally, there's a surprising jazz influence in the area, being the birth state of John Coltrane, Thelonious Monk, Tal Farlow, Woody Shaw and a few other influential jazz musicians. That gives you "Trumpeters" or just straight "Trumpets."
Weather Nicknames: Hurricanes, Depressions, Cyclones
Of course, whenever you've got a coastal team, there are always going to be weather nicknames that pop up along the way.
Given the region it seems that if any kind of tropical storm makes its way all the way into Charlotte, it's run out of steam and turned into a tropical depression. That seems to make the most sense for the Bobcats as the team sits now.
Obvious Choice: Hornets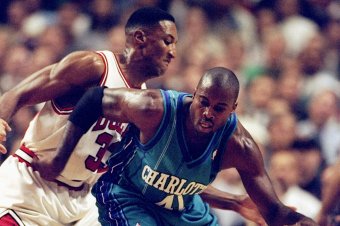 Jonathan Daniel/Getty Images
Of course, with the way it seems to be going, Charlotte will end up going back to being the Hornets sooner rather than later.
It's the name under which the team had the most success in Charlotte, and it's easily one of the best names in basketball that will be going unused.
Everybody is afraid of hornets. They zip around, sting you for no good reason, and, chances are, if you're running away from them you do it with your arms flailing and a bit of a girlish gait about you.
In the end, I'd love to see a search just to see what the city could come up with, but they've got to settle on and go back to being the Charlotte Hornets.
This article is
What is the duplicate article?
Why is this article offensive?
Where is this article plagiarized from?
Why is this article poorly edited?

Charlotte Bobcats: Like this team?