Sports Names That Drive Spellcheck Crazy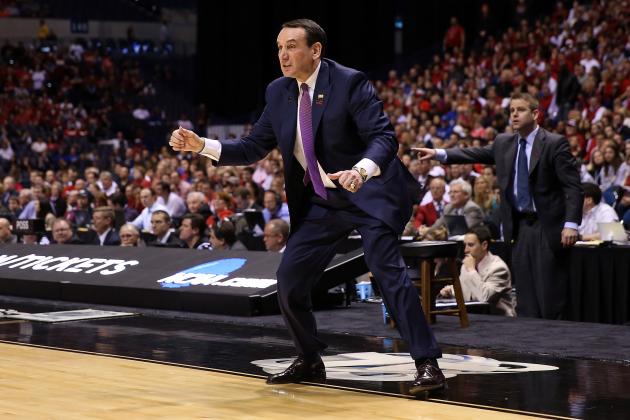 Andy Lyons/Getty Images

Though we're not trying to enter ourselves into the Scripps National Spelling Bee or anything, it's always a little bit easier searching for our favorite sports figures when we actually know how to spell their name.
Athlete names like Kobe Bryant, Josh Hamilton and Tom Brady are easy enough, but there are a few others out there that we even have a hard time pronouncing.
Since life can't always have Google auto-fill, we're giving you the most frustrating names in sports to try and spell out.
Begin Slideshow

»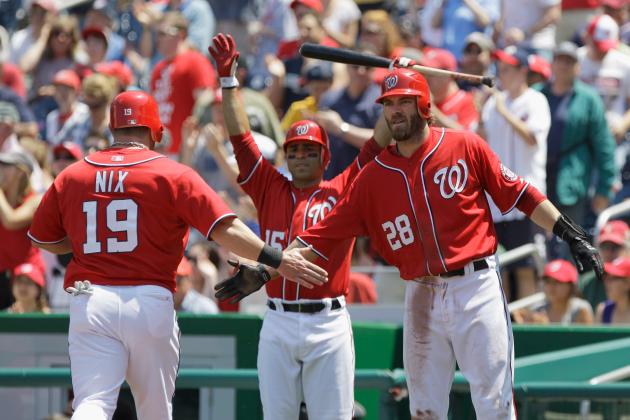 Rob Carr/Getty Images

While it's cool that these two guys are brothers playing in the Majors—older brother Laynce with the Phillies and Jayson with the Yankees—the random "y's" in their names aren't quite as cool.
We kind of like the addition of it in Jayson's, but what on earth is the deal with Laynce's?
Add in the fact their last name isn't spelled the way you'd probably think either, and these bros names are more than frustrating.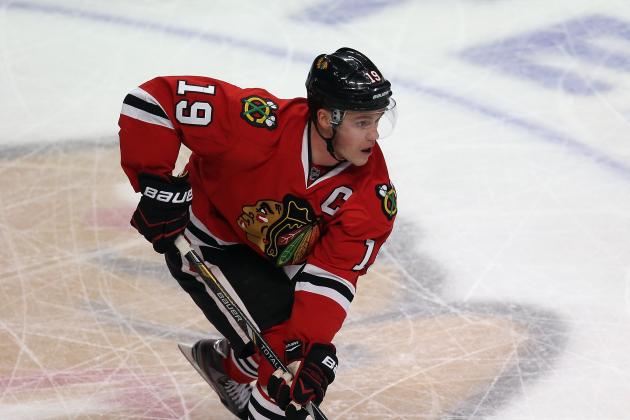 Jonathan Daniel/Getty Images

When you look at Jonathan Toews' name, you have to throw away everything you know about human body parts and just accept it for what it is.
His last name might be pronounced the way you'd refer to the toes on your feet, but try spelling the Blackhawks captain's name that way, and you'll definitely get laughed at.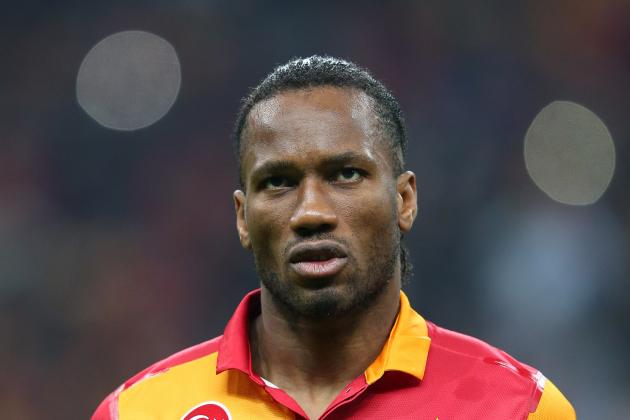 Alex Livesey/Getty Images

Didier Drogba is our main dude.
He's combined power, speed and a scorching shot to become one of the finest soccer players in the world throughout his career.
Problem is, saying his name and actually writing his name are two different things—and that can cause some confusion for people.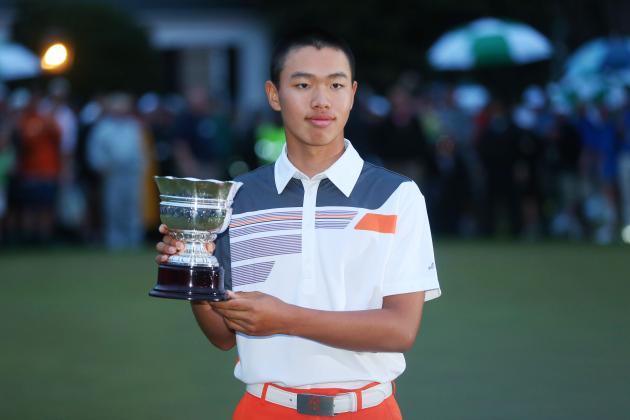 Mike Ehrmann/Getty Images

The 14-year-old phenom from China, Tianlang Guan's name may have been all over the news these past couple weeks in preparation for the Masters, but that still didn't make it any easier for us to type the thing out.
One thing's for sure though, with a lot of golf years left, we'll have plenty of opportunities to get it right.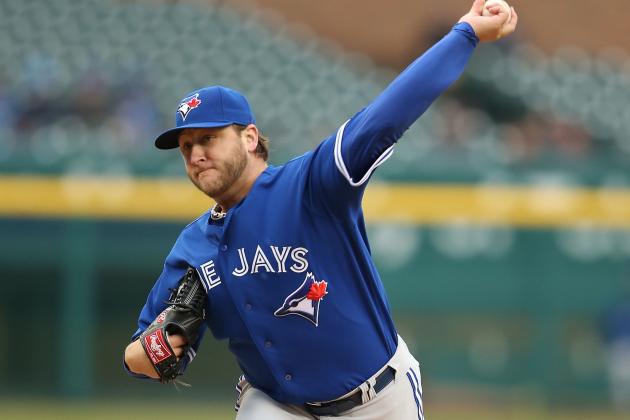 Leon Halip/Getty Images

That damn "h" in the middle of his last name seems to get people all the time.
Even though Buehrle's been one of the more successful pitchers of the last decade, he's still a little overlooked when it comes to his career—maybe it's just because most people struggle with that name of his?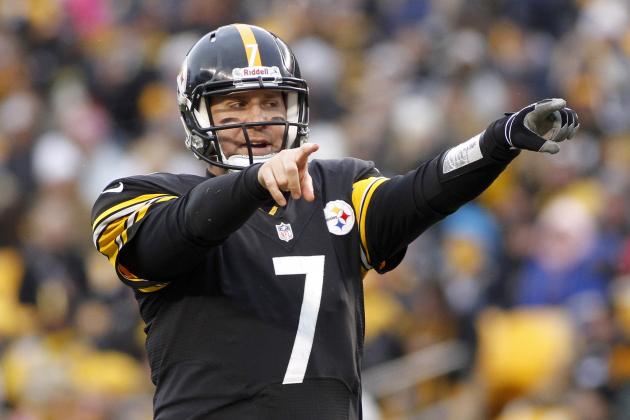 Justin K. Aller/Getty Images

Even after nearly 10 seasons in the NFL and a couple Super Bowls, Ben Roethlisberger's name is still one of the tougher ones for us to spell.
Standing at 6'5", it's a good thing he's tall, otherwise the whole "Big Ben" nickname may not have been as appropriate.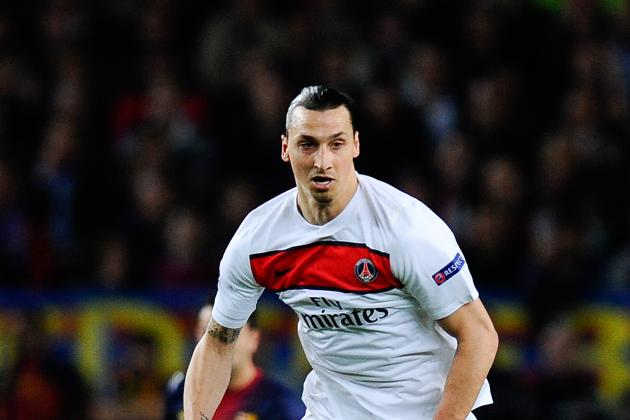 David Ramos/Getty Images

Zlatan Ibrahimovic's name might not be super difficult to spell, but it's frustrating because every time we type it out, spell check catches it and makes us think twice about our attempt.
We typically just refer to the Paris Saint-Germain striker as "Zlatan," since it's a bit less confusing to spell—but only a little.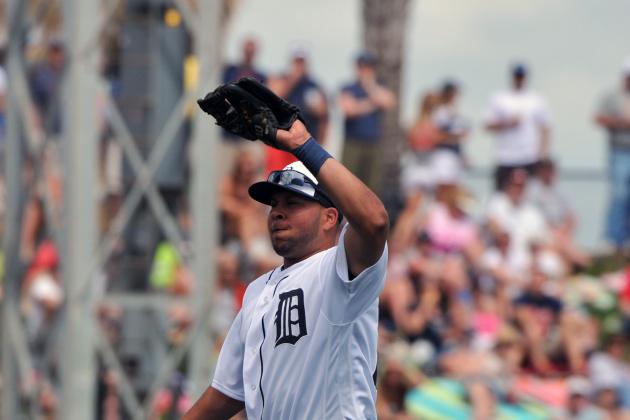 Al Messerschmidt/Getty Images

Maybe Jhonny Peralta's right, and everyone else just spells the name "Johnny" wrong?
Though his skills seem to be often overlooked at times—he was an all-star in 2011—the Tigers shortstop has been one of the more consistent middle infielders throughout his career.
But it's still a little weird to get used to typing his first name.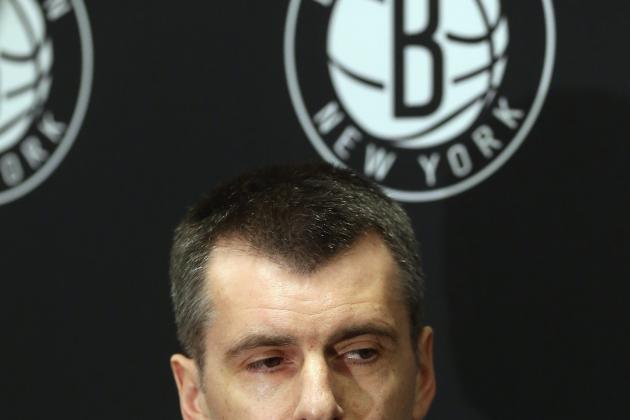 Bruce Bennett/Getty Images

$13 billion can buy a lot of things, but in the case of Nets owner Mikhail Prokhorov, not even his net worth can help people type his full name correctly.
Here's to hoping he develops a cool nickname to help assist all of us.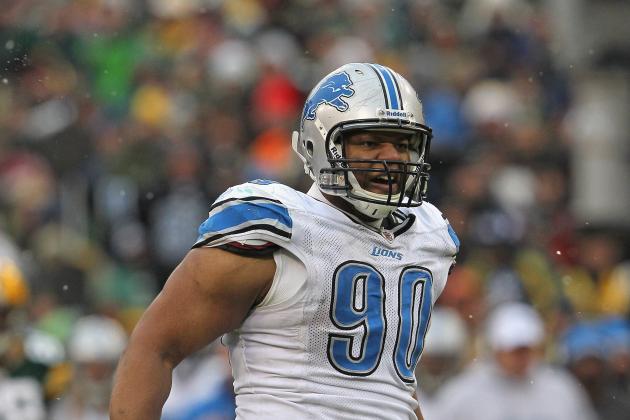 Jonathan Daniel/Getty Images

Considering how popular Ndamukong Suh has become, you'd think that we'd know how to spell his name by now.
Unfortunately, we still rely on Google searches to auto-fill for us because we just can't seem to get the spelling down.
One of these days, though.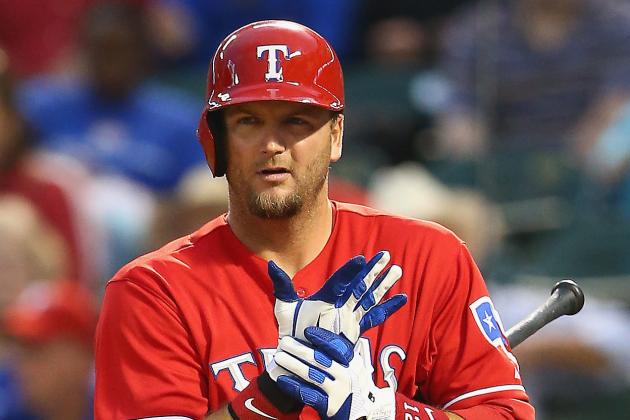 Ronald Martinez/Getty Images

There are plenty of stories out there about how A.J. Pierzynski is one of baseball's biggest jerks, but even if you actually do like the guy, trying to spell his last name will make you think otherwise.
Between the whole jerky perception and his last name, we wonder if anyone's just purposely butchered the thing just to piss him off?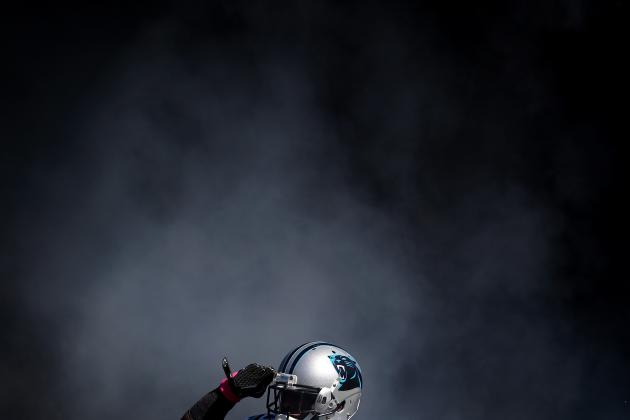 Streeter Lecka/Getty Images

Is it difficult to spell?
Not necessarily.
But for the Panthers' Captain Munnerlyn, it's just so odd that it drives us a little crazy wondering why on earth his first name is actually Captain?
O Captain! My Captain!, please explain.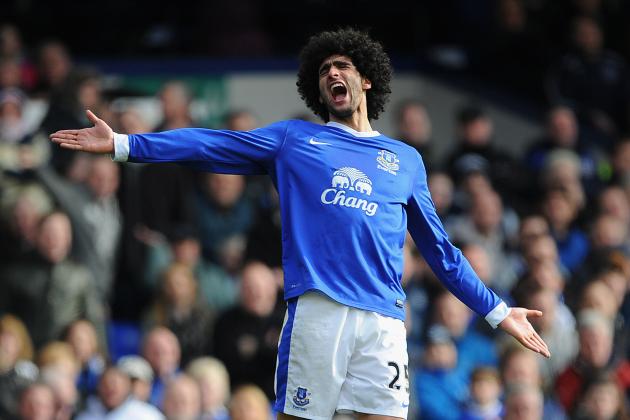 Michael Regan/Getty Images

What we've found to be the case with Fellaini is generally people just prefer describing him than even attempting to say, or type, his name.
Usually it's along the lines of, "You know, that one Belgium player with the crazy 'fro?"
We swear that's the only reason he keeps his locks long.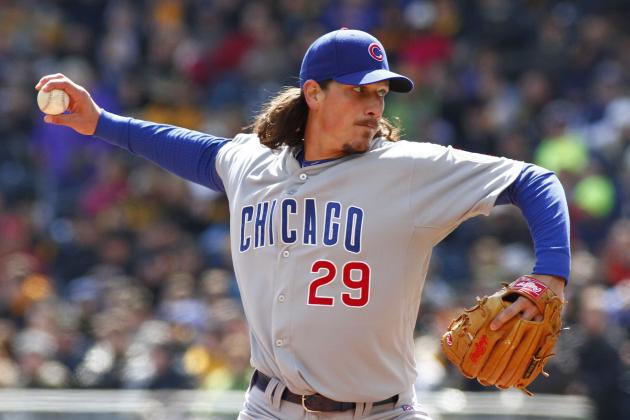 Justin K. Aller/Getty Images

He may have made a name for himself while still playing football at Notre Dame, but that doesn't mean it made it any easier for us to actually spell the thing.
With the athleticism he showed as a wideout in college, you'd think he'd be playing center field or something for the Cubs.
But he can hurl it as well as anyone, so he did everyone a favor by just sticking to seeing his name in the lineup every fifth day instead.
Thanks Jeff, really thoughtful of you.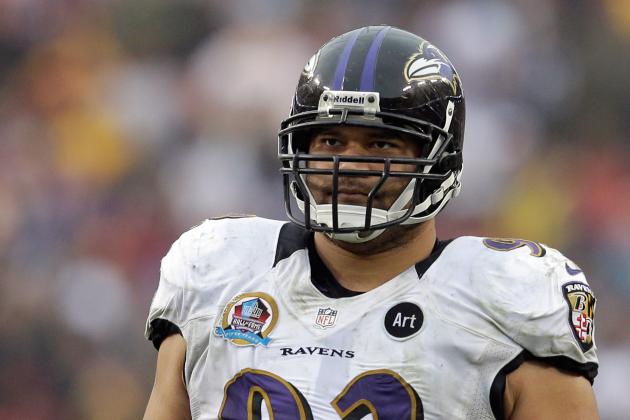 Rob Carr/Getty Images

As a four-time Pro Bowler, two-time All-Pro and one-time Super Bowl champ, Haloti Ngata has proven to be quite the force along the defensive front since being drafted by the Ravens in 2006.
Falling all the way down to No. 12 in that draft, we wouldn't be surprised to hear it was because team's just struggled writing his name on the draft card for the Commissioner to announce.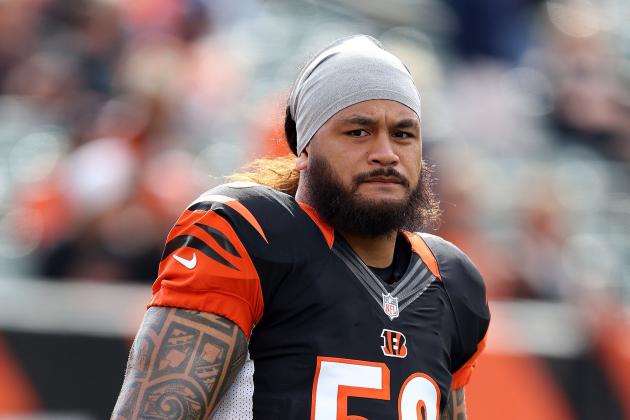 Andy Lyons/Getty Images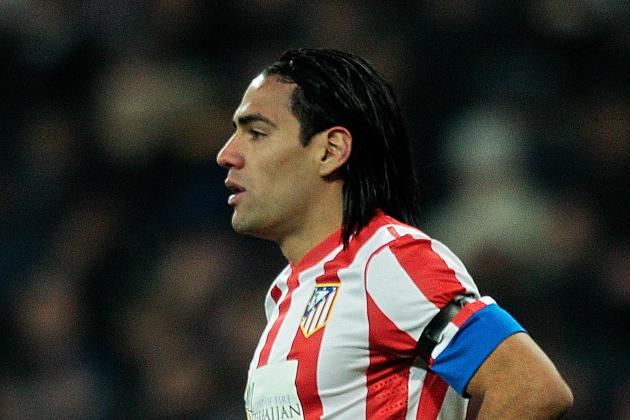 Gonzalo Arroyo Moreno/Getty Images

There's an old sports saying that goes like this. "Get to remember a guy's name, because he's going to be a star."
In Radamel Falcao's case, it's not even easier said than done.
As the current third-leading goal scorer in La Liga for his team, we really do want to remember the forward's name, it's just really, really difficult to.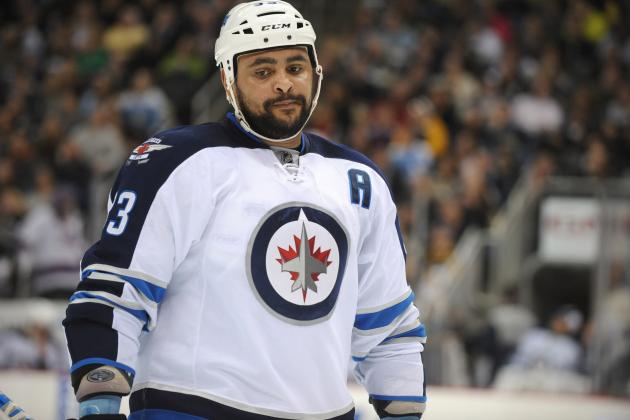 Vincent Pugliese/Getty Images

If Dustin Byfuglien didn't have the nickname of "Big Buff," we're not sure we'd even attempt to say or write out his full name.
The nickname came from his teammates, which isn't surprising considering there's a lot of talking that has to happen in sports, and you wouldn't want each guy calling him something different to communicate, right?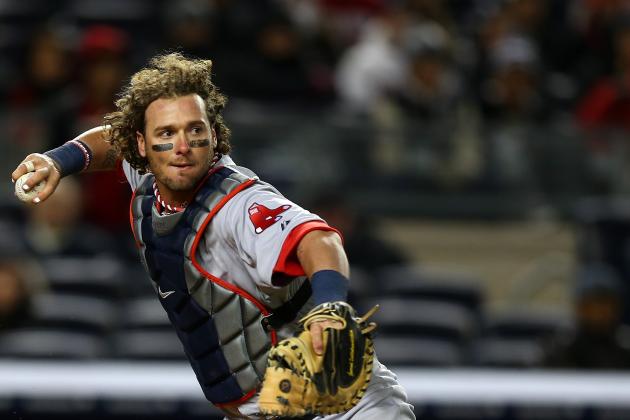 Elsa/Getty Images

As if the Red Sox catcher's last name isn't a pain in itself, his parents just had to go ahead and give him a not-so-common spelling of his first name too, didn't they?
Every time we say his name, we cringe, knowing we left out that extra "la" in the middle of his last name.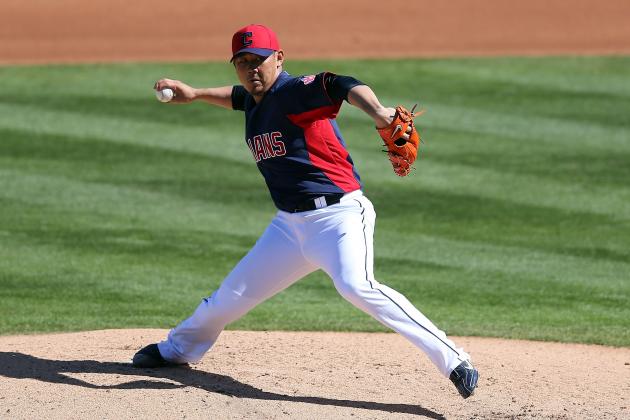 Christian Petersen/Getty Images

We never want to wish bad things on another person, but we can actually say we're happy Daisuke isn't in the Majors anymore—because we don't need to try and type his name as often!
Fortunately for everyone who has followed his career, he's just known as "Dice-K," thanks to his ability to strike out batters while still pitching in Japan.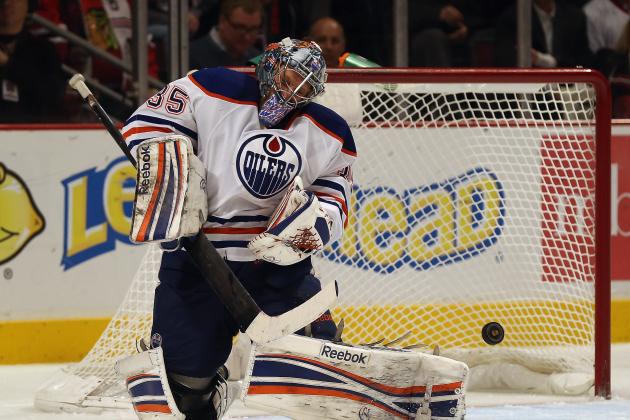 Jonathan Daniel/Getty Images

Even pronouncing this goalie's name gives some people headaches, so every announcer who does an Oilers game should get a bonus each time they say it—even when considering he's now a 17-year veteran.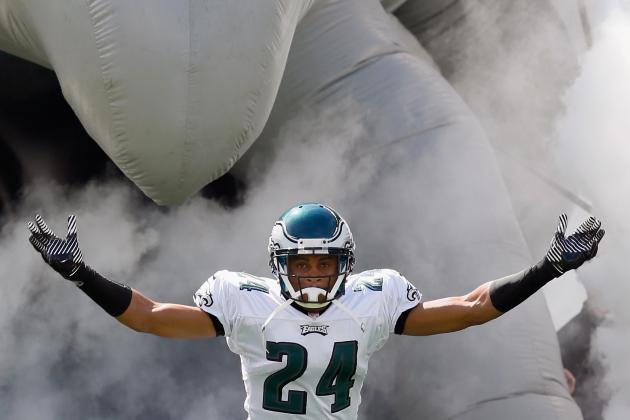 Rob Carr/Getty Images

One of the most frustrating names in sports history, Asomugha's name might be hard to get right, but once someone figures it out, it can be pretty fun to actually say.
The three-time Pro Bowl cornerback just signed with the Niners, so we wish the best of luck to all Bay Area sports writers and media relations people on consistently spelling his full name right.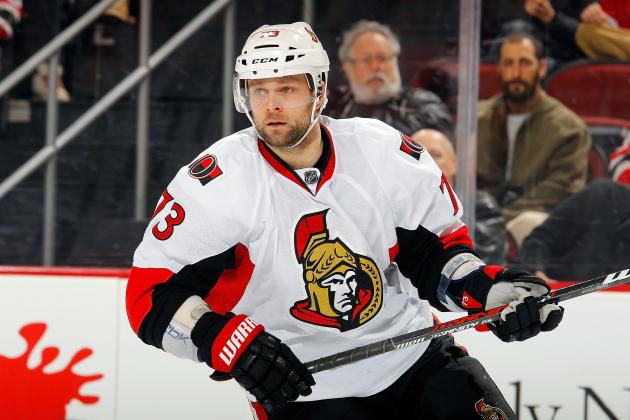 Jim McIsaac/Getty Images

Your guess is just about as good as ours for how to spell the Senators left winger's name.
With a mixture of French and Canadian, it's just one that we'd prefer to let the hockey analysts worry about typing, because we'll only get it right by copy and pasting.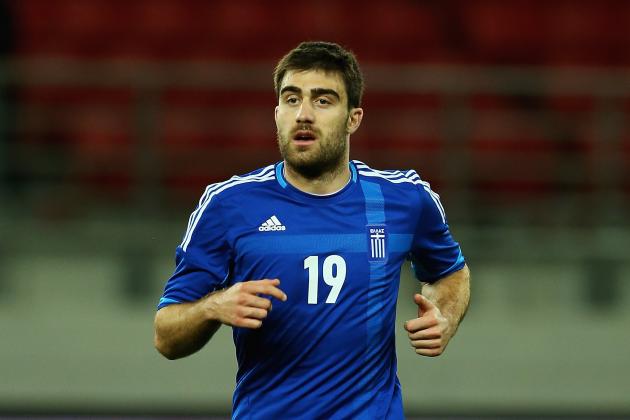 Matthew Lewis/Getty Images

We love Greek food, but Greek names? We're still trying to decide.
In the instance of Sokratis Papastathopoulos—who definitely has one of the dopest first names of any athlete—it's not only super long and hard to pronounce, but the damn thing doesn't even fit on the back of his jersey, so he just puts his first name.
If you've ever played a soccer video game, it's always fun hearing the announcers say it though.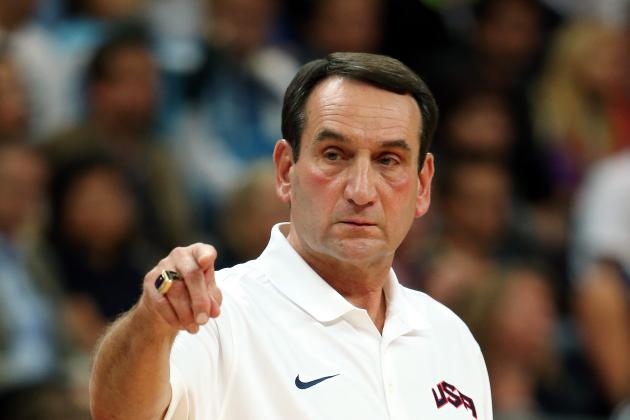 Christian Petersen/Getty Images

There's so much wrong with the legendary Duke coaches last name, it's mind-boggling.
From the day any of us heard it pronounced, we can guarantee you that you've spelled it wrong.
Unfortunately for all of us trying to type it out though, he's been so successful in his career that we better learn it one day.