3 Ways Anderson Silva Has Changed the Sport of MMA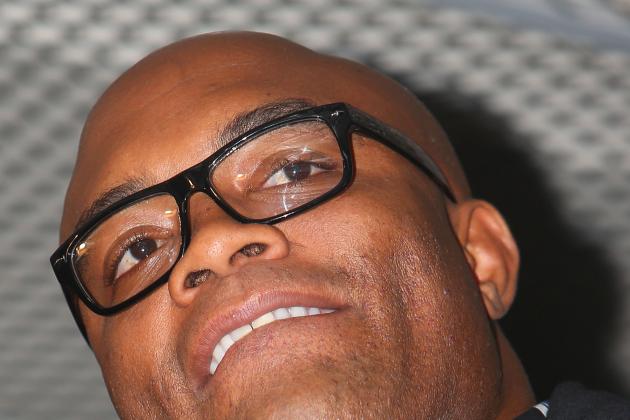 Tom Szczerbowski-USA TODAY Sports

More than just a polarizing champion, Anderson Silva has worn several hats in his near seven-year reign over the UFC's middleweight division.
The 37-year-old Silva, the sport's top pound-for-pound fighter who last tasted defeat in January 2006, has played the roles of innovator, standard setter and ambassador, just to name a few.
Although the fledgling sport of mixed martial arts has yet to last the test of time, extraordinary fighters like "The Spider" support the theory that it will.
Here are three ways Silva has changed the sport of MMA.
Begin Slideshow

»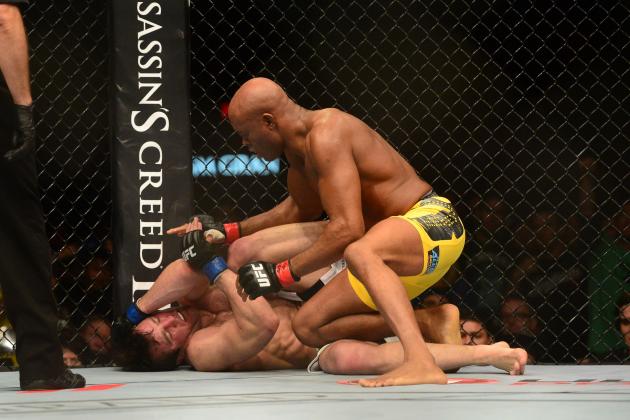 Mark J. Rebilas-USA TODAY Sports

Since the days hulking former teammates Kevin Randleman and Mark Coleman ruled the Octagon, the UFC has almost always offered gifted amateur wrestlers an avenue for athletic success.
In fact, when The Spider won the middleweight belt at UFC 64, of the organization's then five weight classes, three fighters with strong wrestling ties—Matt Hughes (welterweight), Chuck Liddell (light heavyweight) and Sean Sherk (lightweight)—wore championship belts.
Before Silva, no fighter in the UFC had ever possessed such a potent blend of striking and submission skills. Slapping on a Hail-Mary triangle armbar to storm back and trump Chael Sonnen at UFC 117 or landing a spectacular front kick KO on Vitor Belfort at UFC 126 are just a few of the groundbreaking maneuvers Silva's nailed inside the Octagon to illustrate this point.
While prototypical wrestlers like Georges St-Pierre still rule the UFC, Silva produced a proverbial blueprint for slick strikers and smooth submission artists to follow.
After all, without guys like The Spider, similar fighters like Jose Aldo, Lyoto Machida and Anthony Pettis would have no one to imitate.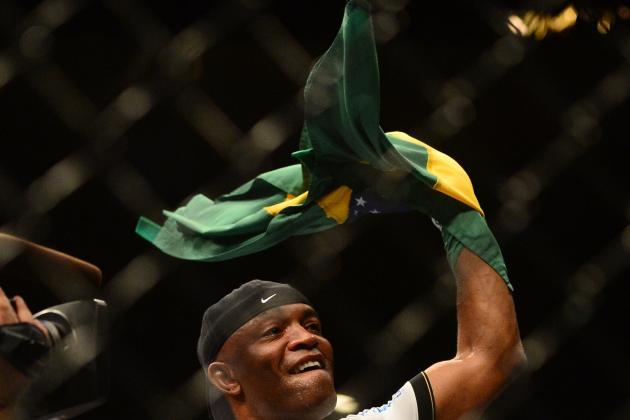 Mark J. Rebilas-USA TODAY Sports

Granted, soccer still holds precedence over every other sport in Silva's home country of Brazil. But thanks to the overwhelming success of fighters like The Spider, Aldo and Junior dos Santos—just to name a few—MMA has become the country's second most watched sport on Brazilian television.
When Silva ripped the middleweight belt from Rich Franklin at UFC 64, four of the company's five champs were American, and none were Brazilian.
Today, Silva is flanked by fellow countrymen Aldo (featherweight) and Renan Barao (bantamweight), a pair of UFC champs who possess similarly venomous striking and submission skills.
Silva's also surrounded by loads of talented and hungry Brazilians who emulate his style in an attempt to climb the ladder in their respective weight divisions.
Every day, a Brazilian fighter begins his career with dreams of one day achieving what The Spider's earned. It's only a matter of time before a prototype of Silva rises through the ranks to become the next Brazilian UFC champ.
Legends the ilk of Fedor Emelianenko and St-Pierre may get mentioned in the same breath as Silva, but that's about it.
Some fighters have flirted with his level of success—and others may attempt to duplicate it in the future—but no competitor in the history of MMA has accomplished what Silva has in his almost 16 years as a pro.
Silva scored some significant wins over renowned opponents before joining the UFC. However, since dismantling Chris Leben in his first bout with the promotion at Ultimate Fight Night 5, The Spider's undoubtedly morphed into the world's most dangerous and efficient mixed martial artist.
Silva's prevailed in 15 straight UFC bouts since his debut, including 11 in title scraps. In that remarkable run, Silva's allowed just two fighters, Demian Maia and Thales Leites, to survive for a judges decision.
Additionally, with his TKO of Sonnen at UFC 148, Silva tied Joe Lauzon for a company-record 12 post-fight bonuses.
The Spider has also flexed his clout in the UFC's light heavyweight division, easily outclassing larger and more powerful opponents like James Irvin, Forrest Griffin and Stephan Bonnar.
Upper-echelon stars like St-Pierre, Jon Jones and Benson Henderson certainly possess the abilities to some day challenge the many records Silva's set. But until then, no fighter will have a greater influence on the sport than The Spider.