As expected, the WNBA draft was headlined by ex-Baylor superstar Brittney Griner as the No. 1 overall pick.
However, there were several players that weren't quite as hyped during the selection process that were underrated steals and will help their respective squads immediately. Successful collegiate careers don't always translate to the next level, but this trio will definitely thrive as Round 2 picks.
Here is a breakdown of the women that will prove to be instant contributors once the season gets underway next month.
Note: For complete draft results, visit WNBA.com.
No. 14: Sugar Rodgers, Minnesota Lynx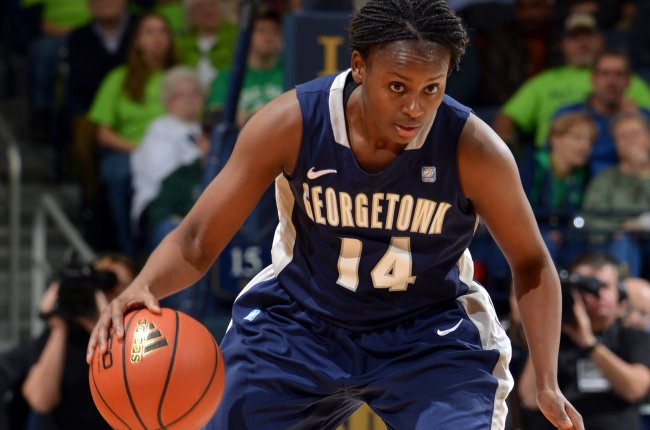 USA TODAY Sports
The numbers aren't necessarily stellar on first glance, as Rodgers shot 36.4 percent from the floor as a senior (h/t WNBA.com). Having said that, the four-time All-Big East selection is the most accomplished player in the history of the Georgetown Hoyas women's program.
In the second round of the conference tournament, Rodgers poured in a record 42 points, which showcased just how explosive a scorer she can be.
The Lynx had the best regular-season record last year with a 27-7 mark, but unfortunately could not get it done in the finals to defend their title.
Although the squad already sports superstar Seimone Augustus and exciting second-year guard Maya Moore, Minnesota could use another scorer. She should figure prominently into the rotation in joining the WNBA's best team.
Without having to be the No. 1 option, it will be intriguing to see how Rodgers will grow in her rookie campaign.
No. 16: Davellyn Whyte, San Antonio Silver Stars
Video Credit: Arizona Athletics
The Silver Stars had an excellent draft, and Whyte was one of the premier value picks considering where she was selected.
Whyte is an extremely tough and competitive player who will suit up no matter what adversity she faces. She made 126 career starts at the University of Arizona—the most in school history—and can lock down anyone on the perimeter (h/t WNBA.com).
The fact that she's a 5'11" guard makes her length a concern for opponents, and she finished with the second-most steals in school history during her four-year career.
Another strong aspect of White's game is her passing, which allowed her to post the first ever triple-double for the Wildcats' program against arch-rival Arizona State, as the video above shows. She could have easily gone in the first round, but the Silver Stars will be happy to bolster their rotation with a versatile player like Whyte.
No. 17: Nadirah McKenith, Washington Mystics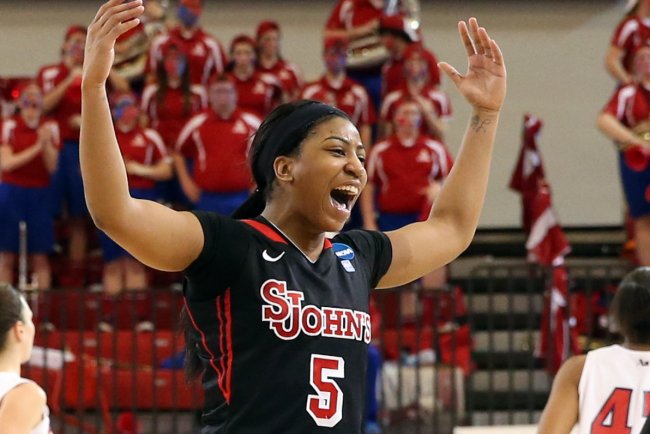 Anthony Gruppuso-USA TODAY Sport
The former St. John's standout is extremely efficient with the basketball, as she led the Big East in assist-to-turnover ratio (h/t WNBA.com).
How will the Mystics fare in 2013 with their new draft additions?
McKenith is also a viable scorer who can get to the rim and make plays for her teammates. That's in spite of not having the three-point range to truly scare opponents and cause them to lose ground as she crashes the paint.
Washington struggled mightily in 2012 to a 5-29 record, and can use all the help it can get. It will be exciting to see what the underrated scoring output and indubitable distributing ability that McKenith brings to the table will do for the Mystics.
Tayler Hill, the fourth overall pick in this draft, is a wonderful scorer out of Ohio State, and should benefit greatly from McKenith's knack for making others better.