10 of the World's Best Footballers Who Could Be on the Move This Summer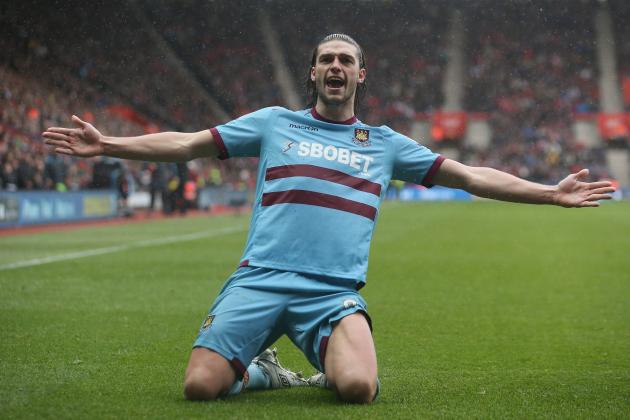 Ian Walton/Getty Images

Domestic football seasons are ending all across Europe, which can mean only one thing—the transfer rumour mill is gathering pace. It's a time of year where football agents start trying to get the best possible deal for their clients, whether that means staying at their current club or moving on to pastures new.
Speculation on the futures of some of world football's most talented players will continue to do the rounds over the coming weeks and months.
West Ham's on-loan striker Andy Carroll looks likely to return to his parent club in Liverpool, despite the fact that it looks like he isn't part of Brendan Rodgers' plans at Anfield. The talented striker has settled in well to life in London, but will he be able to salvage his Liverpool career, or would it be best for both parties to move on? Only time will tell.
There will no doubt be speculation about other players across Europe as the opening of the transfer window draws closer, so join me to take a look at, in no particular order, 10 of world football's best players who could be on the move this summer.
This list is just for fun and doesn't mean that I want any of these players to move on, but they may end up leaving their current clubs to take up new challenges in the summer.
Begin Slideshow

»
Ian Walton/Getty Images

This picture says it all. Chelsea fans love Frank Lampard, and it's not difficult to see why.
Frank has been at Chelsea for almost 12 years and during that time, he's won pretty much everything there is to win at club level—the Premier League, Champions League, FA Cup, League Cup and the Community Shield.
His standard of performances has been nothing short of exceptional for the Blues and he's just two goals short of being Chelsea's joint all-time leading goalscorer. If Lampard scores three more goals between now and the end of the season, he'll top that list. It's an amazing achievement.
Lampard's box-to-box style has made him stand out as one of the best players of his generation, and he's now scored at least 10 goals in 10 consecutive seasons. No other Premier League player in history has done that.
For some bizarre reason, that only the Chelsea officials and management know, Lampard has still not been offered a new contract, despite the fact that his current deal expires at the end of this season, when he can leave for nothing. If that actually happens, and Lampard is allowed to leave Chelsea for free, it would be one of the most stupid decisions Chelsea could have made.
Frank might be 34 years of age (he turns 35 in June), but that shouldn't put off some of Europe's biggest clubs. Lampard has proved once again this season that he can still deliver at the highest possible level, and it's more than likely that he'll continue to do that for a few more years yet.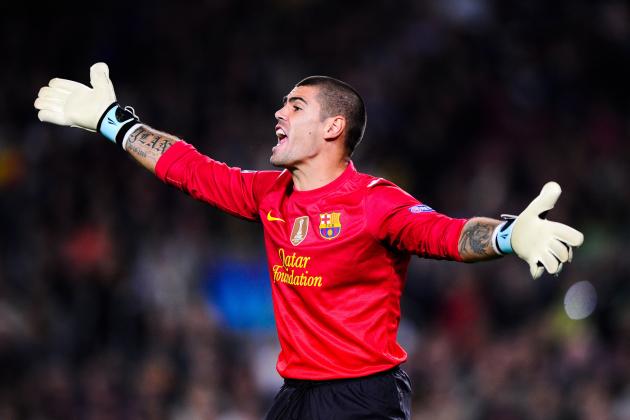 David Ramos/Getty Images

Just as it seems crazy to think about Chelsea without Frank Lampard, it's just as weird to think that Victor Valdes could be on the move from Barcelona this summer as well. Valdes has been a key member of the Barcelona side for the last decade, which is scary when you consider that he only turned 31 years old at the beginning of 2013.
It's inevitable that goalkeepers will make mistakes. Valdes is no different. Earlier this season, his mistake in an El Clasico encounter with Real Madrid in the Spanish Super Cup gifted a goal to Angel Di Maria and Real went on to lift the trophy.
Valdes is now approaching the peak of his career and if he's allowed to leave Barcelona before his contract expires, there would be a whole host of Europe's top clubs battling to sign the Spaniard.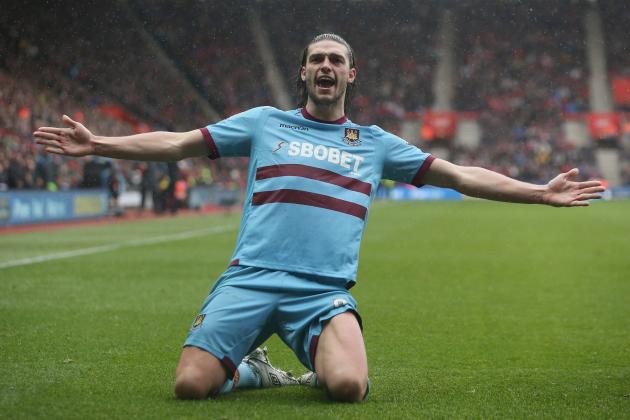 Ian Walton/Getty Images

Life at Liverpool hasn't been easy for Andy Carroll. When Kenny Dalglish broke the bank to sign him from Newcastle for a fee of £35 million, it was always going to be difficult for Carroll to live up to that price tag. To be fair, it would've been difficult for any player to justify that price tag, let alone a young kid like Carroll.
Carroll had limited Premier League experience when Liverpool signed him anyway and he found the going tough in the first 18 months of his Liverpool career, scoring just 11 goals in 58 appearances in all competitions.
When Brendan Rodgers arrived at Anfield last summer, Carroll was shipped out on loan to West Ham and his form there has been a little better, with six goals in 18 games in all competitions. Carroll looks more settled and confident at Upton Park than he ever has at Anfield.
Earlier this week, West Ham manager Sam Allardyce admitted that while he wanted to keep Carroll, a permanent deal to sign him looked unlikely (sourced via BBC Sport). After the game itself, Carroll said he would need to wait and see what his future holds, but he wouldn't be opposed to staying at West Ham (via guardian.co.uk).
It looks as though whatever the future holds for Andy Carroll, it won't be at Liverpool, but where he ends up in the long term is anyone's guess right now.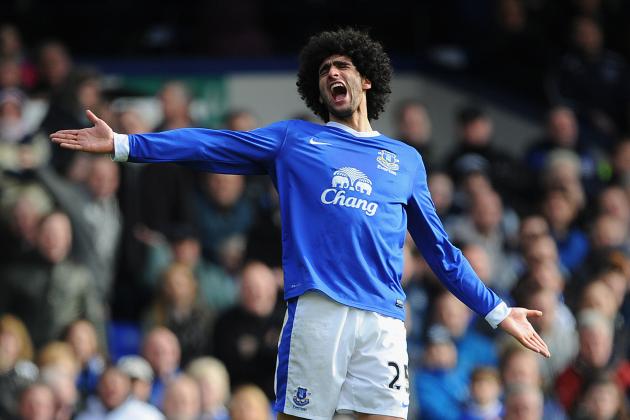 Michael Regan/Getty Images

This picture might look as though Everton's Marouane Fellaini is auditioning to become a contestant on The Voice, but the Belgian's real talent is with a football. Since arriving at Everton back in 2008, Fellaini has carved out a reputation of being one of the best footballers in England.
His form over the last couple of seasons had been inconsistent, but when this season started, it was as if Fellaini kicked into another gear. The departure of Tim Cahill to the MLS led to Fellaini playing in a more advanced role, and the big Belgian has responded with some monumental performances for Everton over the last few months.
Fellaini has looked almost unplayable at times this season, most notably against Manchester United in Everton's opening fixture. His form has dipped a little of late, but he's still one of the brightest young talents in the game.
He's a player who deserves to showcase his talents at a higher level and if Everton can't give him that opportunity on a regular basis, Fellaini might feel that his future lies elsewhere. Back in February, Sky Sports reported that Fellaini had told Chelsea to make an offer for him if they were interested.
We'll find out if he does indeed join the Blues, possibly as a replacement of sorts for Frank Lampard, but regardless, Everton will have a job on their hands to keep hold of the talented midfielder.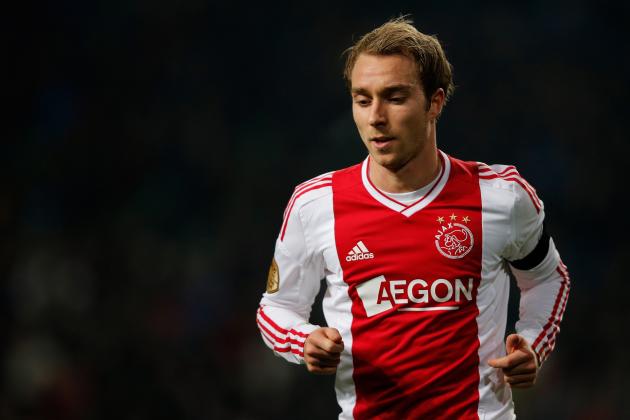 Dean Mouhtaropoulos/Getty Images

At the age of just 21, Ajax midfielder Christian Eriksen already has a reputation of being one of the world's most precocious footballing talents. The young Dane made his debut for Ajax in January 2010 and has never looked back since.
Eriksen thrives in the final third of the pitch, creating chances and problems for opposition defenders and while he'd probably like to score more goals, you have to think that he'll add those to his game as he continues to develop.
Eriksen had to be included on this list because his contract expires next summer, in 2014. If the player and his current club can't agree to terms on a new contract, then Ajax will surely look to cash in on their most prized asset this summer rather than lose him for nothing in 12 months' time.
The Daily Express' James Dickinson reported earlier today that Eriksen has identified Manchester City and Paris Saint-Germain as potential transfer destinations, with the same article crediting Liverpool and Tottenham with interest in the player.
Regardless of where he ends up playing, whether it's in Spain, England, Italy or France, Eriksen would be an excellent addition to their league, but it's important for him to go somewhere that he'll actually play instead of warming the bench every week or so. That's the only way Eriksen will fulfil his undoubted potential.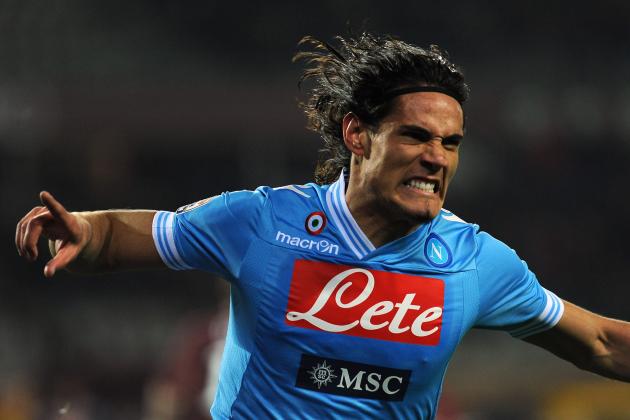 Valerio Pennicino/Getty Images

Napoli's Uruguayan sensation Edinson Cavani is yet another player who could be on the move when the summer transfer window opens. Cavani's record for the Italian side is frightening. He's scored 97 goals in 131 games in all competitions since joining them way back in 2010.
His strength, power, pace and eye for goal, as well as his form for Napoli over the last few seasons, are all attributes that have brought him to the attention of some of the biggest and richest clubs in Europe.
Only yesterday, the Guardian newspaper published an article indicating that Cavani might be on the move this summer. The same article mentions Real Madrid and Manchester City as possible destinations for the goal machine.
Last season, many people thought that Ezequiel Lavezzi wouldn't leave Napoli, but he did and ended up at PSG. Cavani may follow him out of the door at Napoli and if he does, whoever signs him will have one hell of a player on their hands.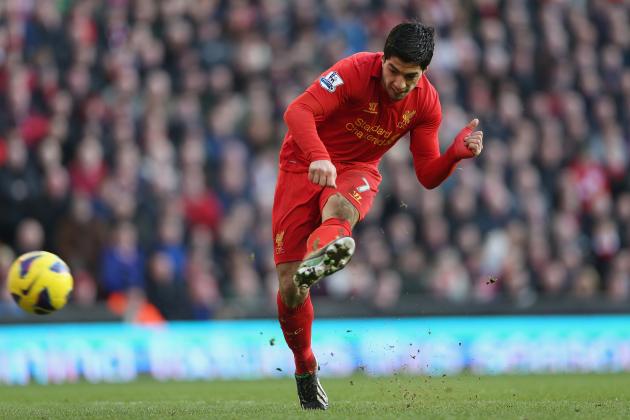 Clive Brunskill/Getty Images

Luis Suarez has been in exceptional form for Liverpool this season. His goals have been instrumental in moving the Reds up the Premier League table after a difficult start to the season.
Suarez has his faults and that's really frustrating, because when he dives or does something stupid, it takes away from the brilliant things he does with the ball at his feet. When he's in full flow, coming up against Suarez must be terrifying for his opponents. He can go past you with ease, get in to goalscoring positions and score sublime goals.
He's one of the best forwards in Europe and if Liverpool want to keep Suarez, they have to be in a position to offer him European football. If not, then Suarez might have to move elsewhere in order to play in European football's top competition, the Champions League.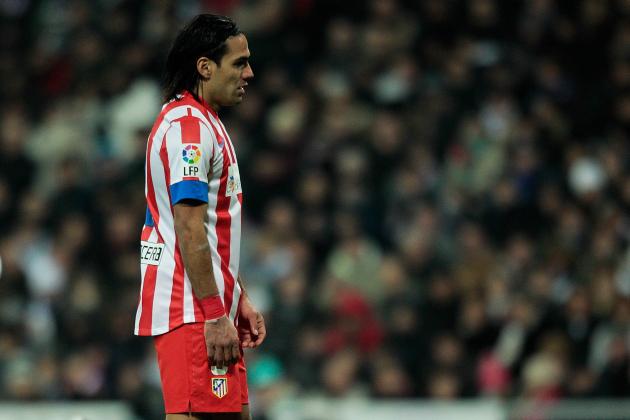 Gonzalo Arroyo Moreno/Getty Images

Radamel Falcao is a player who has lit up both the Portuguese and Spanish leagues over the last few years, and he's stood out in European competitions for his club sides. Currently contracted to Atletico Madrid, the Colombian star must surely be at the top of any top European side's transfer wish list.
He can do it all. He can score all kinds of goals from anywhere in the final third of the pitch and his goalscoring record over the last four seasons is nothing short of amazing.
In two seasons at Porto, he scored 72 goals in 87 games. That form was enough to persuade Atletico Madrid to part with €40 million for his services in 2011, and he's rewarded them for their faith by scoring 66 goals in 84 appearances.
If it wasn't for the remarkable goalscoring feats of Lionel Messi and Cristiano Ronaldo over the last couple of years, Falcao would be the most prolific marksman in Spain, if not all of Europe, which is no mean feat. Yesterday, the Daily Mail reported that Sir Alex Ferguson sent his head scout to watch Falcao as he mulls over making a move for the striker in the summer.
If Falcao ends up at United over the coming months, then you might as well put money on them winning the league, because adding Falcao to a strike-force that already includes Wayne Rooney and Robin Van Persie would make United almost unstoppable.
Should one of Europe's top clubs secure the Colombian's signature, it may prove to be the best transfer deal of the summer.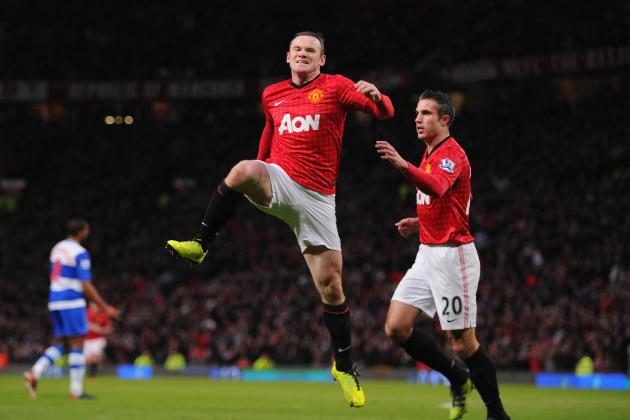 Michael Regan/Getty Images

Wayne Rooney has been one of the best players in England for around 10 years or so now, but recently, his form has dipped. Rooney is no longer guaranteed a place in the Manchester United team thanks to the signing of Robin Van Persie last summer, the emergence of Danny Welbeck and the presence of Javier Hernandez.
Rooney was not selected for United's crunch Champions League second-round tie with Real Madrid several weeks ago, and since then, there has been some uncertainty over just exactly what his future is with the Manchester giants.
There's no doubting Rooney's talent. You can't even doubt his desire. He often plays the game with an almost child-like, infectious enthusiasm that should serve as inspiration to young kids watching the game, and for those around him in the team.
But Rooney is no longer as indispensable to United as he once was. A few years back, it was inconceivable that Rooney wouldn't play in a big game for United. But for whatever reason, it isn't like that now.
Whether this is just a temporary blip for Rooney or not remains to be seen, but Sir Alex Ferguson has been vocal in his criticism of the striker at times this season, and Ferguson is someone who isn't afraid to make a big decision.
If he decides that Rooney's time at United is up, then there would be no shortage of suitors for the English frontman.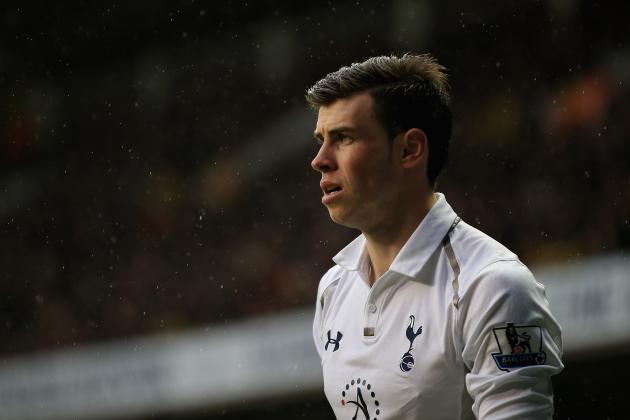 Richard Heathcote/Getty Images

Gareth Bale has been in the form of his life this season. He's scored a lot of very important goals for Tottenham in their quest for Champions League football and there's no doubt that Spurs have struggled without him.
Bale's form has led to him being compared to the best players in the world, like Lionel Messi and Cristiano Ronaldo. While it's a bit premature to talk of him at their level, if Bale consistently delivers performances at the highest level, as Messi and Ronaldo have spent years doing, then Bale could be considered as their equal. But not right now. At least not in my opinion.
You'd have to think that for Gareth Bale to remain at Spurs, they need to give him Champions League football. He's played, and shone, at that level before, and Bale must be itching to get back there to show everyone just how good he is.
If Spurs fail to qualify for the Champions League next season, then it's conceivable that the flying Welshman might start to look elsewhere to fulfill his ambitions of winning trophies and playing on the biggest stage that football has to offer.