Ranking the 3 Most Underrated Players on the Vancouver Canucks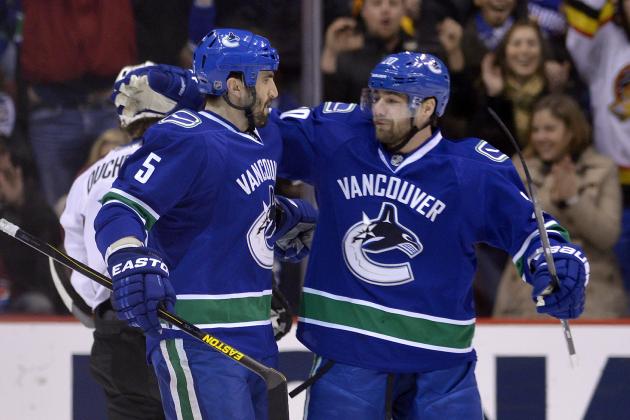 Rich Lam/Getty Images
Jason Garrison and Chris Higgins
Every team has them. A player underrated by the fans but who does the yeoman work necessary for the team to win.
It used to be that Alex Burrows was the most underrated player on the Vancouver Canucks. He'd get no credit for the goals he scored, as people would just write it off as a product of playing with the Sedins.
However, after putting up 117 goals in the last four seasons, and another 13 goals this season, I think it's safe to say that even those outside of Vancouver have stopped underrating Burrows.
Right now, the most underrated players on the Canucks, either by their own fans or by the other teams in the league, are Jannik Hansen, Chris Higgins and Jason Garrison.
Begin Slideshow

»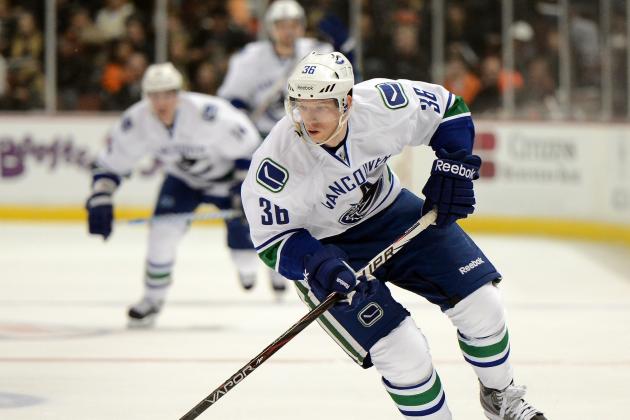 Harry How/Getty Images

If you had to guess, who would you say is the third-highest scorer on the Canucks this year, behind the Sedins?
If you guessed Jannik Hansen, you'd be correct.
With a breakout 25 points in 41 games, Hansen is third behind Henrik Sedin (41 points) and Daniel Sedin (37 points) this year. Not bad for the 10th-highest-paid forward on the team, making only $1,350,000.
Hansen kills penalties, has great speed and a nice wrist shot, which has helped him to score 16 goals last year and nine goals so far in this lockout-shortened season.
And he is a tenacious checker, always hustling to get in on the forecheck or covering his man on the backcheck, which helps explain his plus-16 rating this year.
Hansen is also versatile, capable of playing on either wing and on any line for the Canucks.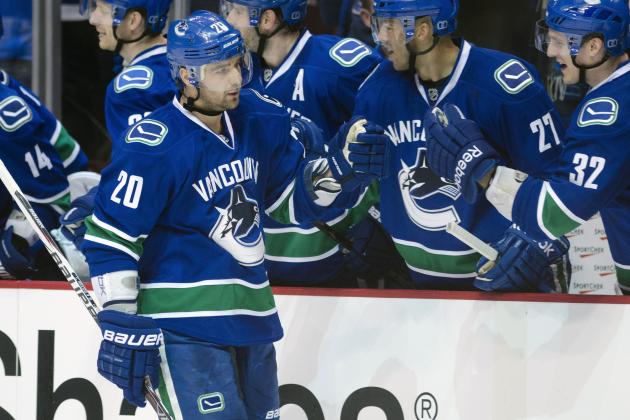 Rich Lam/Getty Images

Chris Higgins was a trade-deadline pickup for the Canucks in 2011, and he ended up being an important piece of the playoff run to the Stanley Cup Final, playing on a broken foot to fill in for the injured Mikael Samuelsson on the second line.
Higgins plays a dependable, physical game while still managing to pick up goals. He has 10 goals in 38 games this year, while averaging less than a minute per game on the power play. Higgins is also a mainstay on the penalty kill.
Aside from playing both sides of special teams, Higgins can play either wing and even fill in at centre if injuries strike the Canucks as they did this year.
This versatility and the ability to tailor his game to play on any forward line makes Higgins a critical piece of the Canucks' roster heading into the playoffs. Currently, he is sidelined with a knee injury but should return before the season ends.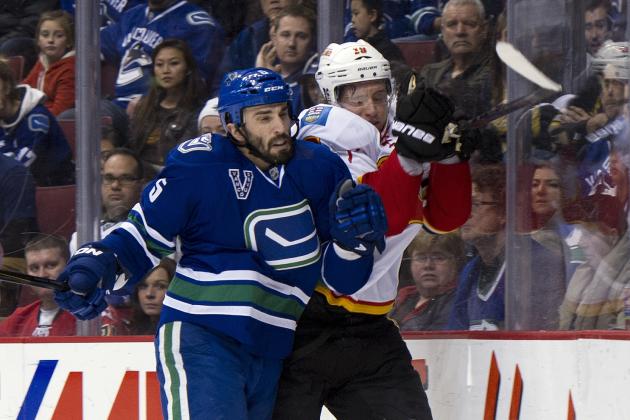 Rich Lam/Getty Images

Jason Garrison was one of the most sought-after free-agent defencemen last summer, and he left money on the table when he signed with his hometown Vancouver Canucks.
But fans, perhaps due to the hype surrounding Garrison's career year in 2011-12, quickly turned on the $4,600,000 defender after his big shot failed to score early on in the season.
Make no mistake, his slap shot is one of the reasons Garrison was able to demand a high salary on the open market. But it is his physical play and all the little things he does in his own end that make him an all-around player rather than a power-play specialist.
Garrison, after a learning period due to switching conferences as well as learning a new system, has adapted to the Canucks' style of play and has potted seven goals in 42 games so far this year.
Extrapolated out to a full 82-game season, and that would be 14 goals. In his career year with the Florida Panthers, Garrison put up 16 goals. Sami Salo, the player Garrison replaced in the eyes of most fans, never put up more than 14 goals in a season.
Plus/minus is a stat that needs some context to be useful, but Garrison leads the defence at plus-17. The next two highest defencemen are Dan Hamhuis (plus-nine) and Kevin Bieksa (plus-eight), who were the Canucks shutdown defence pairing the last two seasons.
Garrison is starting to get more support from the fans now that the goals are coming, but he is still the most underrated defenceman on the Canucks.