Has This Been the Best UEFA Champions League Ever?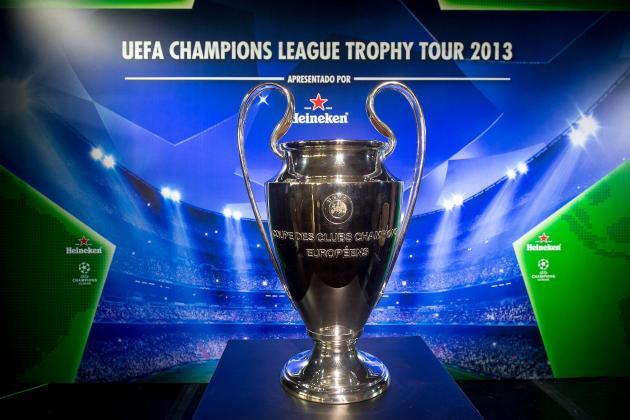 Buda Mendes/Getty Images

The teams that went into the pot for last Friday's Champions League semifinal draw included the reigning Spanish and German title winners, last season's Bundesliga victor and this campaign's Primera Division champions-elect.
Quite the cast. And it begged the question: Has the 2012-13 installment of Europe's most prestigious club competition been the best one yet?
A query where being objective is difficult, no doubt. Because fans of Arsenal or Manchester United or Juventus would surely balk at the suggestion. That is unless they looked at the last few months and coming weeks without their partisan spectacles, evaluating the level of play as a whole, separate from their passions.
And that's exactly what we're going to do over the next few slides.
The quality of a competition—any competition—is largely seen through the lens of expectations. What do you want in a competition? What elements boost it from the run-of-the-mill to memorable?
The components we'll be examining include variety, goals, drama, individual performances and the champion.
Let's get to it.
Begin Slideshow

»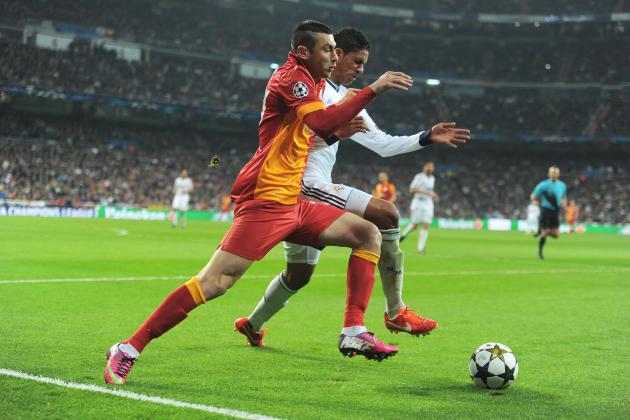 Gonzalo Arroyo Moreno/Getty Images

A competition is typically more compelling when competitors come from throughout the region in question rather than just a single pocket. For example, both Shakhtar Donetsk and Galatasaray added a lot to this season's Champions League, and other teams from Russia, Belarus and Romania ensured the tournament was never an all Western Europe affair.
There were some fascinating players we got to know, as well.
Burak Yilmaz hardly registered in the popular consciousness until an eight-goal haul for Galatasaray, and Isco announced himself as one of Spain's up-and-coming attackers with a Malaga side that went all the way to the quarterfinals. Shakhtar duo Alex Teixeira and Henrikh Mkhitaryan were also fun to get to know, and Cluj winger Modou Sougao (since signed by Marseille) racked up four assists during the Group Stage.
Sure, there were the usual superstars (Ronaldo, Messi, Ibrahimovic) doing their usual superstar things, but it was the variety of the performers that was especially intriguing this term. And it's not over yet.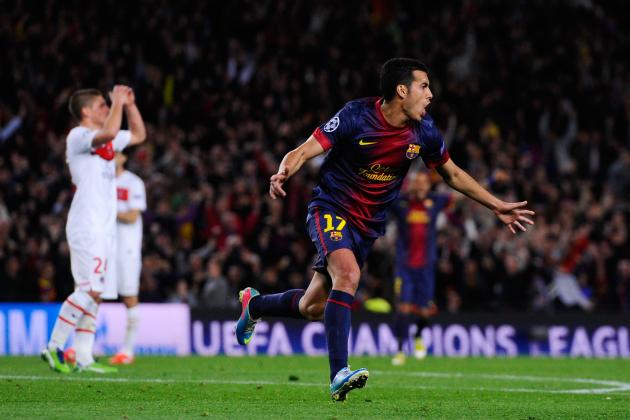 David Ramos/Getty Images

We got our fill of drama in the last round.
Borussia Dortmund were going out of the Champions League until goals from Marco Reus and Felipe Santana in second-half injury time of the second leg against Malaga turned a 2-1 defeat into a 3-2 win, and the introduction of Lionel Messi was required for Barcelona to see off a very entertaining PSG side.
Even the Group Stage offered edge-of-the-seat stuff.
European Cup holders Chelsea crashed out of the tournament on head-to-head away goals despite a 6-1 thrashing of Nordsjaelland on the final day, and even though they lost 1-0 at home to Juventus, Shakhtar managed to sneak into the Round of 16 at the Blues' expense.
The only thing we have yet to see is extra time and penalties, but then again, we still have two semifinal ties and a final match to play.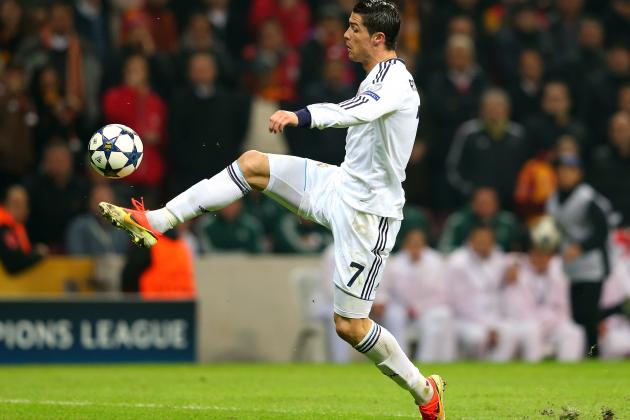 Alex Livesey/Getty Images

Goals, goals, goals!
The 2010 World Cup lacked them and is already regarded as one of the poorest competitions in major international football, and Euro 2012's success was largely down to the fact it not only delivered them, but served up some beauties as well.
This season's Champions League has so far given us 351 goals from 120 matches (including preliminaries), and the ball has found itself in the back of the net on 67 occasions from 24 knockout stage contests.
From Luka Modric's accurate winner against Manchester United to Lionel Messi's brace against Milan to Robert Lewandowski's eye-catcher against Malaga, we've had the pleasure of seeing some real gems so far.
No doubt a few more await in the five matches remaining.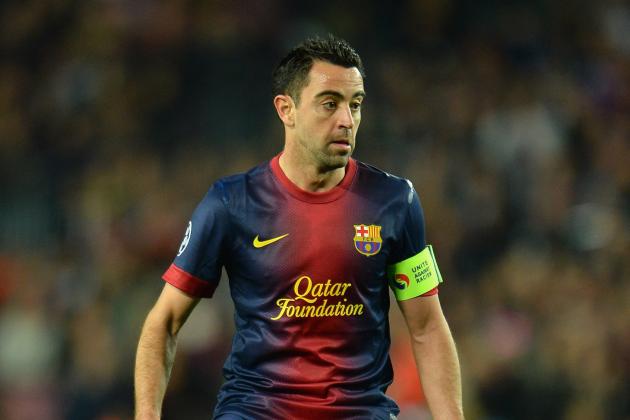 Shaun Botterill/Getty Images

We want to see Michel Platini score an extra-time winner against Portugal in Euro '84, or a 17-year-old Pele shake scoop the ball over a Swedish defender before applying a finish a veteran twice his age would be proud of. We want to see Ronaldo score twice to win the World Cup for Brazil in Yokohama.
Basically, we want to see world-class players deliver world-class performances on the biggest stages, and we've been treated to plenty of that sort of thing during this season's Champions League.
Cristiano Ronaldo, in particular, has been playing like a man possessed and has so far bagged 11 goals for semifinalists Real Madrid. He has scored in all four of the Meringues' knockout stage matchups to date and will no doubt prove a handful for Borussia Dortmund in the next round.
Lionel Messi, too, has been incredible. His second-half introduction in the second leg against PSG changed the match—and the tie—entirely, and his double against Milan helped Barcelona overturn a 2-0 first-leg defeat at the San Siro in the Round of 16.
Zlatan Ibrahimovic, who has been sensational all season long for PSG, last week exited the Champions League as its assist leader, and Barcelona playmaker Xavi has so far completed an astonishing 1,143 passes.
The best have been at their very best so far, and the two teams that advance to the Wembley final will do so because their top players delivered top performances at the most important times.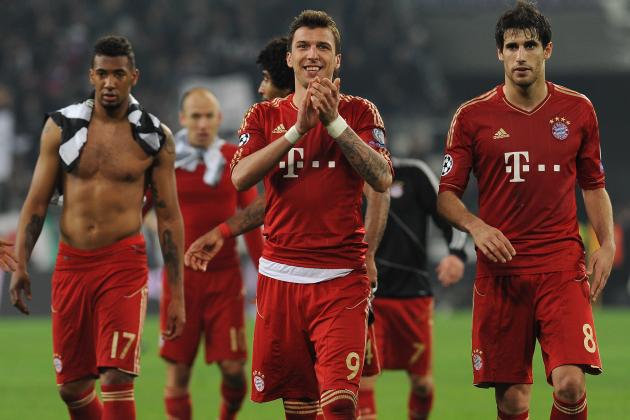 Valerio Pennicino/Getty Images

We already know the 2012-13 Champions League will end with a worthy champion lifting the European Cup on the Wembley presentation gantry.
Barcelona—European football's modern dynasty—are hopeful of continental glory for the third time in five seasons; recently dethroned German champions Borussia Dortmund play some of the best stuff on the continent.
Then there is Bayern Munich, whose record-setting campaign has already included the best start to a season in the history of the German top flight and the quickest Bundesliga win in the 50-year history of the competition.
Real Madrid, finally, have saved their best football for Europe this term and are looking to win a record 10th European Cup—the sort of accomplishment that would truly mark the 2012-13 Champions League season as one of the best ever, if not the best.