WWE Raw Live Results, Reaction and Analysis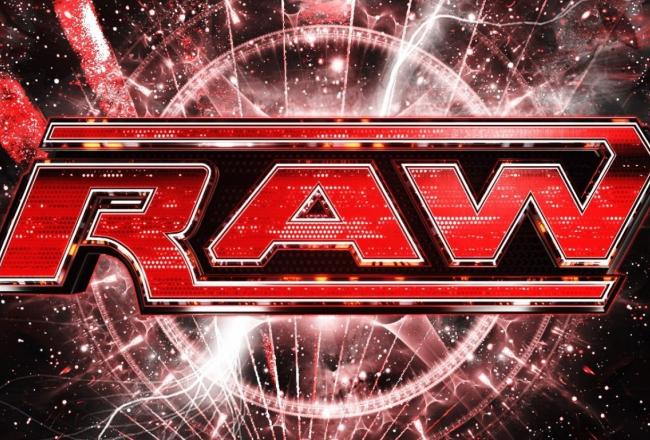 wwe-wallpapers.com

Welcome to Bleacher Report's live WWE Monday Night Raw coverage. Today is Monday, April 15, which means three things: Uncle Sam wants his cut, it's time to put away the skis and take out the kayak and it's time for another episode of Monday Night Raw.
After the insanity following WrestleMania XXIX, we can expect things to start to go back to normal on Monday night
Or can we?
We are most likely going to see the fallout from Ryback's attack on John Cena, as well as what is next for new World champion Dolph Ziggler.
The next pay-per-view, Extreme Rules, is still several weeks away, so expect WWE to begin slowly building the feuds that will headline the show.
Will Brock Lesnar make an appearance Monday night?
Is Ryback a heel, or does he just want the WWE title?
Can Team Hell No be the ones to finally put a top to The Shield?
And lastly, can anyone predict just how big the Fandango craze will grow?
Make sure to bookmark this page and come back Monday at the start of the show for live coverage of all the action as it happens.
On a side note, I would like to wish a speedy recovery to those injured during the explosions that occurred at the Boston Marathon, as well as send my condolences to the friends and family who lost loved ones in the same incident. Our prayers are with you.
Follow me on Twitter @BR_Doctor
Tonight's show saw a lot of storyline development, with a few programs that seem to have merged into one another.
Seeing another title win was exciting, but Kofi has won as many of the mid-card titles as he can to help himself at this point.
The show ending with Cena laying flat in the ring was nothing new, but seeing Cena be cheered and Ryback get booed was a change of pace from recent weeks,
I hope Main Event and SmackDown keep up some post-WrestleMania momentum WWE has built up.
Brock Lesnar and Triple H having one more match is something that is likely to upset some people, but this is how WWE will make Lesnar look strong so when he feuds with someone else they won't be facing a loser.
Thanks for reading and feel free to leave your thoughts on the show below.
Cena prepares himself as The Shield make their way through the crowd. The Shield get up on the apron and attack Cena while Ryback just watches from the aisle.
Cena tries to fight back, but they beat him down in the corner. Ryback goes to the top of the stage and watches as Cena gets hit with the Triple Powerbomb.
It looks like Ryback is going to be a heel.
Some of the crowd chant one more time. The show ends with Ryback walking to the back and The Shield standing tall over Cena.
#SierraHotelIndiaEchoLimaDelta ... @theshieldwwe heading for the ring and @johncena on #RAW!!

— WWE (@WWE) April 16, 2013
Cena is in much friendlier territory than he has been in recent weeks. I can actually hear cheering alongside the booing tonight.
Cena says he has some business with Rybak, so he should come out right now.
Ryback's music hits to a much smaller response than Ryback usually gets. This crowd must be on Cena's side tonight. For once.
They talk a little trash off the mic before Cena says he isn't afraid of Ryback. Cena calls him out on not taking responsibility for his own problems.
Cena says Ryback is not the biggest challenge he has ever had. Cena basically says Ryback has neither brains nor balls.
Ryback hasn't said a word. A Cena chant breaks out. I don't get to type that sentence too often.
Cena says it must have been nice to hold the title for a few seconds last week and then he starts taking off his merch lie he wants to fight.
Cena dares Ryback to do something and then drops the mic. They are inches apart just staring at each other, probably trying not to laugh.
Ryback turns and walks away to some heat from the crowd. The Shield's music hits when Ryback is halfway up the ramp and he turns around, but doesn't go back to the ring.
After the break, John Cena makes his way out in his bright yellow shirt to talk about Ryback. This will be the closing segment of the show, so hopefully WWE does something cool.
At least Sheamus can joke.
Did anyone get the number of that bus? #Raw

— Sheamus (@WWESheamus) April 16, 2013
Kaitlyn vs. Nikki Bella
Kaitlyn gets the jobber entrance, and she is the champion.
Katie uses her power to control the match early on and Nikki takes a powder to consult with Brie. Katie takes them both out with a sliding dropkick.
Katies gets taken down hard on the apron and then has her head slammed into the side of the ring by Nikki.
The crowd is absolutely dead. Nikki locks in a modified Camel Clutch through the ropes for the full five count. She steps on Katie's hair and then pulls up on her arms.
JBL, King and Cole could not be less interested in this match.
Nikki drives her knee into the back of Katie while pulling back on her chin. Nikki makes a cocky cover and Katie kicks out.
Katilyn finally manages to build some offense with a few clotheslines. Hahahahaha! JBL says "We have never had a twin as a champion."
Cole replies with "Yes we have, one of the Bellas."
Brie and Nikki switch and Brie pins Kaitlyn for the win.
Winners: The Bellas
Twin Magic is officially back. #RAW

— Curt Hawkins (@TheCurtHawkins) April 16, 2013
Booker is backstage reading Teddy the riot act about not consulting with him. Book says Swagger will get his championship match, and so will Del Rio, in a triple threat match.
He doesn't actually say it will happen at Extreme Rules, but it probably will.
Punk should return when he is healed up and then feud with Dolph Ziggler. If any two Superstars can put on a 5-star match it would be them.
Punk doesn't speak for a few seconds. Heyman tries to talk positively to him, but Punk looks upset.
Punk finally speaks and talks about his epic title reign not being enjoyable because he always had to look to see who his next challenger was.
Punk talks about his losses to The Rock, and not knowing what to do after that. Duelling Undertaker and CM Punk chants fill the arena while Punk just looks on.
Punk doesn't say another word, he hands the mic to a confused Paul Heyman and walks away up to the side of the stage instead of up the ramp.
After the match we see Swagger get attacked on the stage by Alberto Del Rio. He locks in the Cross Armbreaker over the side of the stage.
Officials pry ADR off of Swagger and then attend to him. ADR looks at Ziggler in the ring and smiles as his music starts to play.
If everyone gets injured then there will be nobody left to challenge Ziggler for the title.
Cole reminds us how Rocky was injured during the WrestleMania match with John Cena.
In the middle of last nights Wrestlemania match I tore my abdomen & adductor muscles off the bone. Just part of the job. But as we know..

— Dwayne Johnson (@TheRock) April 8, 2013
Dolph Ziggler vs. Jack Swagger Part 2
After the break we see Ziggler start to mount some offense, but he gets hit with a knee lift to put him back on the mat.
Ziggler counters a Swaggerbomb and a few more counters lead to him hitting a nice dropkick and a huge jumping DDT to Swagger for a close two count.
Swagger catches Ziggler and drops his neck over the top rope before rolling him up for the pin and the win.
Winner: Jack Swagger
The Dolph Ziggler impress me big time bubba #teamsheikie

— The Iron Sheik (@the_ironsheik) April 16, 2013
Not a bad match. The ending was a little surprising, but that kind of makes it better.
Dolph Ziggler vs. Jack Swagger Part 1
We see a replay of Swagger taking out Del Rio earlier tonight before Ziggler comes out with AJ and Langston by his side.
How dare JBL mispronounce the name of my state's convict ex-Governor.
Swagger uses his power to push Ziggler around a little and Ziggler tees off and slaps Swagger. Swagger chases him around the ring and Ziggy draws him in and attacks him.
Swagger hits a big boot to take Ziggler back down. Swagger keeps Ziggler grounded for a few minutes.
Ziggler hits an elbow when Swagger runs at him and he follows up with a neckbreaker. Swagger tries to counter a dropkick into the Patriot Lock, but Ziggy makes it to the ropes.
Ziggler gets crotches on the rop rope and then clotheslined right out of the ring as we head to a commercial.
Cena is interviewed backstage by Josh Mathews and he says he will go out to the ring and face Ryback face to face tonight.
Jack Swagger makes his way out for his match with Dolph Ziggler next.
I am a little confused. They want Ziggler to remain a heel, but they are having him face a heel.
Whatever. It will probably be a good match given their mat skills, so I will not complain.
Fandango asks the crowd if they want to go Fandangoing and they seem pretty excited. He says he wants us all to do one thing before he will indulge us.
He pronounces his name for them, which they of course do not repeat back in a manner that suits him.
The crowd starts to sing his theme song after he finishes teaching them how to pronounce his name. He says they can't get it right, so we can all Fandango by ourselves.
So instead of capitalizing on this, WWE is trying to make him get heel heat?
Fandango makes his way out after his dancer does some moves on the stage. I like that Cole mentions how Fandango has been feuding with an entire Football club on Twitter.
At one point he stopped talking trash and just started sending them pictures of their rivals.
April 12, 2013
King is in the ring when we come back and he talks about Fandango debuting with a lot of attention surrounding Fandangoing.
This is the best video I have seen so far.
As WWE adds videos from tonight's show to their YouTube channel, I will be going back and updating those entries. So refresh the screen and you should see videos for the Lesnar/3MB segment as well as Big Show vs. Sheamus and Randy Orton added to those earlier entries.
Khali and Santino vs. Rhodes Scholars
Khali, Natalya and Hornswoggle are out after the break. Santino is out to team with Khali against Rhodes Scholars.
Khali and Sandow start things off for their teams. Sandow gets cornerd by the big man and hit with a huge chop to the chest.
Cody and Santino both get tags and Santino ends up being the one who takes most of the punishment for his team during the match.
Cole and JBL have a funny exchange about snakes and cats while Sandow hits the Elbow of disdain for a two count.
Santino hits a few good shots and then he pulls out the Cobra sleeve. He hits Sandow with the Cobra, but while Cody causes a distraction, Sandow rolls up Santino for the pin and the win.
Winners: Team Rhodes Scholars
It's good to see them get a win.
Brad Maddox and Vickie are talking and Teddy walks in saying he has a solution. He wants Swagger to face Ziggler tonight.
Vickie asks if Booker knows about this and Teddy says no. Teddy and Vickie tells Maddox to go tell somebody.
Some hype for Fandango before the break.
R-Truth vs. Wade Barrett
Truth is in the ring when we return and Barrett makes his way out for the match. Cole hypes a battle royal on Main Event to see who the No. 1 contender is for the IC title.
The bell rings and they lock up and Truth gets the early advantage. Barrett comes back with a couple hard kicks to the mid-section.
Truth gets setup on the turnbuckle and Barrett hits a running knee lift to the ribs for a two count. Truth almost gets a pin with a crucifix.
Barrett gets a foot up as Truth runs at him, but Truth still ends up hitting a facebuster for a near fall.
Truth ends up hitting his finisher out of nowhere for the pin and the win. Even the announcers were surprised.
Winner: R-Truth
Jerry Lawler just called a finisher which was clearly not a DDT, a DDT. I do not know what Truth calls it, but Shelton Benjamin called it the Gold Rush.
Since today is tax day in the US, WWE is playing some tax tips from IRS on the WWE app.
This article is
What is the duplicate article?
Why is this article offensive?
Where is this article plagiarized from?
Why is this article poorly edited?