Milwaukee Bucks Playoff Schedule 2013: TV Info and Predictions for First Round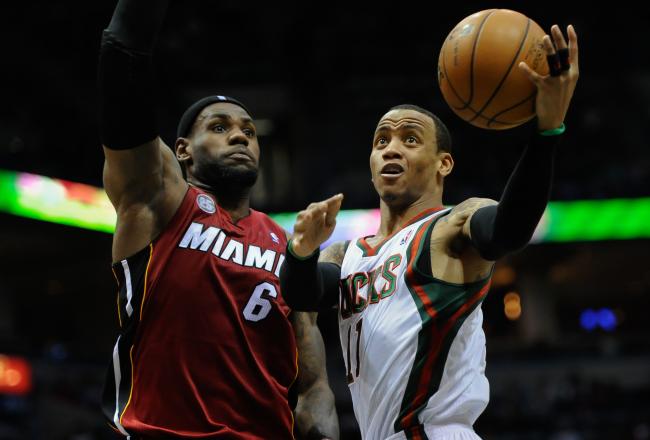 Benny Sieu-USA TODAY Sports
The Milwaukee Bucks were the last team in the Eastern Conference to secure a playoff spot, earning the No. 8 seed and a dreaded first-round matchup against the Miami Heat.
Milwaukee had a chance to improve its position late in the season, as the No. 7-seeded Boston Celtics were unable to win with any consistency down the stretch. However the Bucks wound up in the tailspin and backed into the playoffs having lost 12 of their last 16 games.
While the Heat are a tough draw, the Bucks did have a bit of luck against them during the regular season.
Back in November, the two sides fought through overtime until Miami prevailed at home, but the Bucks pulled out a big, 19-point victory during the rematch in late December.
The Heat wound up winning the next two by a combined 24 points, but it does prove that the Bucks have the personnel to at least steal a game during this series—especially at the BMO Harris Bradley Center.
Let's take a look at where to catch Milwaukee basketball this postseason, including the start time for each game, where the contests will take place, what to expect from this group, a prediction on the series and more.
Schedule
| | | | |
| --- | --- | --- | --- |
| Game | When | Where | Watch |
| Game 1 | Sunday, April 21 at 7 p.m. ET | AmericanAirlines Arena, Miami, Fla. | TNT |
| Game 2 | Tuesday, April 23, at 7:30 p.m. ET | AmericanAirlines Arena, Miami, Fla | NBATV |
| Game 3 | Thursday, April 25 at 7 p.m. ET | BMO Harris Bradley Center, Milwaukee, Wis. | TNT |
| Game 4 | Sunday, April 28 at 3:30 p.m. ET | BMO Harris Bradley Center, Milwaukee, Wis. | ABC |
| Game 5* | Tuesday, April 30 | AmericanAirlines Arena, Miami, Fla | N/A |
| Game 6* | Thursday, May 2 | BMO Harris Bradley Center, Milwaukee, Wis. | N/A |
| Game 7* | Saturday, May 4 | AmericanAirlines Arena, Miami, Fla | N/A |
*If necessary.
Regular-Season Overview
Record: 38-44
Points Leader: Monta Ellis, 19.2
Rebounds Leader: Larry Sanders, 9.5
Assists Leader: Brandon Jennings, 6.5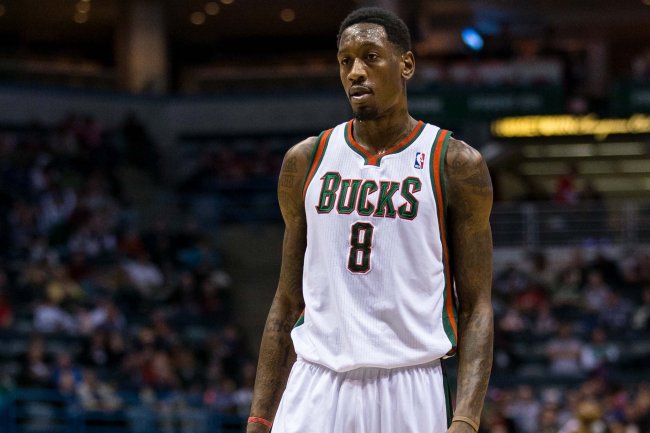 Jeff Hanisch-USA TODAY Sports
This is the first time in three years that the Bucks have made the playoffs, a success that can largely be attributed to a number of improvements made by the younger players and wise personnel decisions made by the front office.
Ellis has been a star for the organization since being acquired at the 2012 trade deadline, leading the team in points and contributing a solid 6.0 assists and 2.1 steals per contest.
Sanders has come into his own as one of the league's best low-post defenders and is a dark-horse candidate to earn Defensive Player of the Year honors for his intense efforts around the rim.
Milwaukee possesses a well-rounded lineup loaded with star guards, decent shooters and serviceable big men, but doesn't possess a player that could get the team to the NBA Finals.
This upcoming trip to the postseason will certainly do wonders for the inexperienced Bucks, but they are still a work in progress in terms of roster building.
First-Round Series vs. Miami Heat
Biggest Strength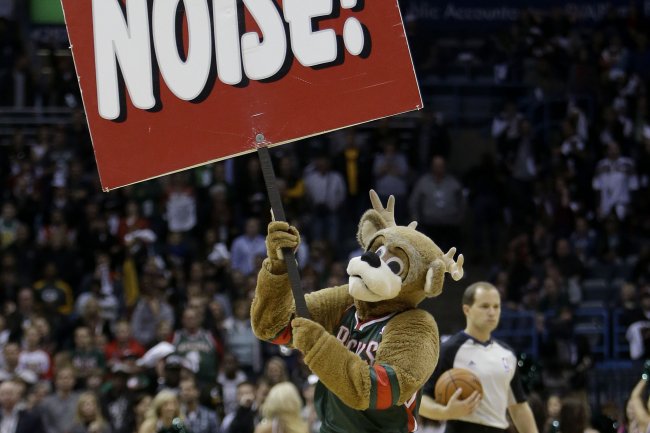 Mike McGinnis/Getty Images
One of the biggest advantages that the Bucks have going for them is a real chance to win when the series returns to Milwaukee.
The Bucks are a drastically better team at home than on the road, as evidenced by their record (21-20 at home, compared to 17-24 away)—especially as of late.
Prior to beating a Kevin Durant-less OKC Thunder in the season finale, Milwaukee had lost nine straight games on the road to close the 2012-13 campaign. That is simply an unacceptable trend for a playoff team.
It's not that the Bucks have been faring much better at home, but the atmosphere in the arena becomes electric during the postseason. Heat big man Chris Bosh even commented on the difficulty of travelling to Wisconsin, according to FOX Sports' Chris Tomasson:
It's a tough place to play, the Bradley Center. We've had a history of having very hard-fought games against those guys. So once the playoffs start, we have to make sure we take one game at a time, the old cliché.
Don't sleep on the Bucks stealing a game or two from Miami in front of their fans in this series.
Biggest Weakness
Milwaukee's major issue in 2012-13 has been its inefficient, guard-dominated offense.
Team brass attempted to improve upon this at the trade deadline, acquiring J.J. Redick from the Orlando Magic to add a sniper from beyond the arc that would keep defenses honest and open up the lane.
Unfortunately, Redick hasn't found that much success since joining the Bucks, shooting a paltry 31.8 percent from deep and 40.3 percent from the field.
It doesn't help the Bucks' efficiency when Ellis and Brandon Jennings, the two lead guards, often find themselves heaving up long two-pointers—arguably the worst look in the game.
However, there hasn't been any production from the forwards or centers to encourage these ball-handlers to dump it into the post. The Milwaukee frontcourt is dominated by defensive-minded bigs that cannot be relied upon for consistent scoring output.
If the Heat's defenders can keep Jennings, Redick and Ellis firing away from the 20-feet, this series won't even be close.
Best Matchup
If the Bucks are going to steal a few wins and challenge Miami in the first round, the trio of guards we just discussed is going to need to step up.
For all their faults and questionable shot selections, Ellis, Jennings and Redick are capable of beating their respective counterpart on the Heat in a variety of ways.
Ellis is one of the most dynamic players in the league and his combination of lighting-fast reflexes, quick release and ability to blow by his man and get the cup will be tough to stop.
Jennings has great range on his three-point shot (37.5 percent on the season) and the capability to drive into the lane, draw defenders and kick it out—although he doesn't always do this with regularity.
Redick is adept at running off screens and using a variety of other methods to free himself from his defender and get an open look at the basket. He'll need the help of his bigs to set great picks, but the former Duke star can be a valuable weapon—especially in a seven-game series.
The Heat will primarily use Mario Chalmers, Dwyane Wade, Ray Allen and Norris Cole as defenders, none of whom are particularly elite at this stage of their careers.
It'll be interesting to see how coach Jim Boylan elects to employ his three best guards, but there's a good chance the threesome could see plenty of time together on the court.
Worst Matchup
The Bucks are going to struggle with the impossible task of guarding LeBron James in this series.
In the four meetings during the regular season, LBJ lit up Milwaukee for an average of 27.5 points, 8.3 rebounds, 7.3 assists, 1.3 steals and 1.0 block. He shot 55.6 percent from the field and 33.3 percent from beyond the arc.
While he didn't particularly explode during any of these matchups, he was near impossible to stop and created a myriad of opportunities for his teammates due to his great passing ability and mere presence.
King James is well on his way to winning his fourth NBA MVP award and has been tough for anyone to stop over the past two seasons, but really took it to another level this year.
The Bucks are going to have to keep Luc Mbah a Moute on the court at the expense of their offense and hopefully have Marquis Daniels healthy—the other elite perimeter defender on the roster—if they hope to even limit James in this series.
Key Player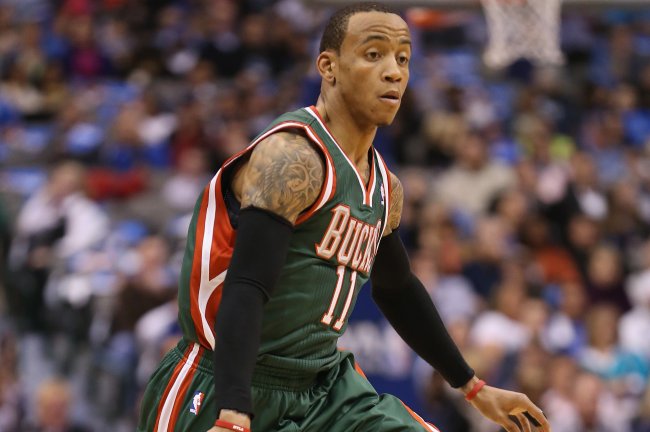 Ronald Martinez/Getty Images
Monta Ellis needs to come through in a big way for the Bucks to have a shot at winning even a single game.
The 6'3", 185-pound guard is capable of single-handedly swinging the outcome of a game, especially if he starts feeling it from distance.
Ellis has only been a 28.7 percent three-point shooter during the regular season, but is capable of making them at a high clip when the situation calls for it—as his clutch stats indicate.
Within the last five minutes of a game in which the Bucks are ahead or behind five points or less, Ellis is a stout 11-of-26 from beyond the arc, a highly respectable 42.3 percent effectiveness.
If he plays with that sort of urgency for the duration of a game, which is certainly possible considering the circumstances, the streaky eight-year veteran will be tough to stop.
Prediction
Despite the Bucks' ability to score in bunches and play well at home, the Heat will sweep them in the opening round of the 2013 Eastern Conference playoffs.
This team is just too inexperienced and cooled off at the wrong time.
LeBron James and the rest of the Heat are coming into this series with fresh legs and plenty of motivation to repeat as champs. They have been far and away the best club in the league since approximately the All-Star break and don't look to be slowing down anytime soon.
While the Bucks could keep things close for a game or two, they ultimately fall in four.
This article is
What is the duplicate article?
Why is this article offensive?
Where is this article plagiarized from?
Why is this article poorly edited?

Milwaukee Bucks: Like this team?