College Basketball Teams That Will Drastically Improve in 2013-14
Andy Lyons/Getty Images

Before the confetti even stopped falling on national champion Louisville, many college basketball fans were turning their attention to the 2013-14 season. Only one team got to cut down the nets in Atlanta, so fans of other programs had to turn their attention to the future.
With NBA departures, recruiting and an entire summer for players to gain critical experience, next year's college basketball landscape will look much different.
So which teams will drastically improve?
Read on to find out while keeping one important caveat in mind: This list is teams that will improve on regular season performance. The NCAA tournament is a completely different animal where great teams can have an off night in a one-and-done format, or Cinderella squads can get hot for a couple of weeks.
Begin Slideshow

»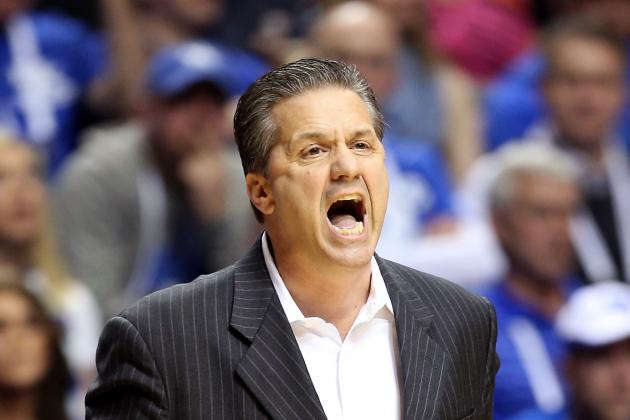 Andy Lyons/Getty Images

Book closed, case shut—there is no team that will improve as drastically or as quickly as head coach John Calipari's Kentucky Wildcats. They may have missed the NCAA tournament this season and even lost to Robert Morris in the NIT, but the Wildcats could be ranked No. 1 to start the 2013-14 campaign.
As is almost always the case with Coach Calipari, Kentucky will climb the rankings because of some beyond impressive recruiting. Big Blue Nation will welcome so many 5-star prospects that the rest of the SEC will have its collective head spinning all year.
Brothers Andrew and Aaron Harrison will take care of the perimeter, Julius Randle will be on the post, James Young will be ready to slash the lane and returning big man Willie Cauley-Stein will be there as a "veteran" presence. If Andrew Wiggins commits to Kentucky as well, it will be almost unfair.
We aren't even discussing some of Kentucky's "under-the-radar" recruits that would be program builders almost anywhere else. There is no doubt the Wildcats will be much improved this season, freshmen or not.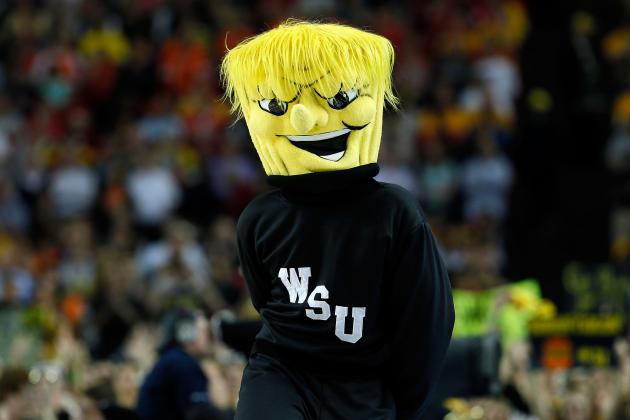 Kevin C. Cox/Getty Images

Those who didn't pay attention to Wichita State during the regular season will remember the Shockers as the Cinderella story that danced all the way to the Final Four (and almost knocked off Louisville when they got there).
However, this was a squad that lost to Evansville twice, Southern Illinois, Northern Iowa and an underrated Indiana State team during the regular season, and was looking up at Creighton in the Missouri Valley standings.
The Shockers will be much improved (remember, this is in the regular season—chances are they won't be in the Final Four again) because of the returning talent that now has a tournament pedigree and the confidence that comes with that.
Cleanthony Early, who was just as productive as the Louisville players on the floor in the Final Four, returns. Ron Baker will be back to drain threes, Tekele Cotton will still be on campus and Evan Wessel, who redshirted this season, will be back as an excellent shooter. Throw in transfers Earl Watson and Kadeem Coleby and Wichita State has a top-15 caliber group.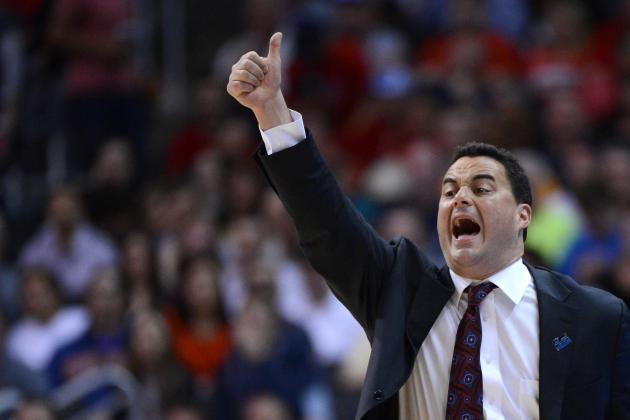 Harry How/Getty Images

The lasting impression of Arizona may be a Sweet 16 run in the NCAA tournament that was fueled by the excellent play of Mark Lyons and Solomon Hill, but the reality is this team had more talent than anyone else on the west coast and still only managed to clinch the No. 4 seed in the Pac-12 tournament.
Lyons, Hill and Kevin Parrom will not be back next season, but head coach Sean Miller absolutely restocked the cabinets. Aaron Gordon and Rondae Hollis-Jefferson highlight an incoming group that also includes Duquesne transfer T.J. McConnell, who will give the Wildcats a much needed true point guard.
Arizona will also count on Kaleb Tarczewski, Grant Jerrett and Brandon Ashley to continue the path of improvement they were on late in the season. Look for Nick Johnson to assume much more of a leadership role in 2013-14 as well.
Arizona could be top-five good next time the ball is tipped, which would certainly be an improvement from this year's solid but not spectacular performance.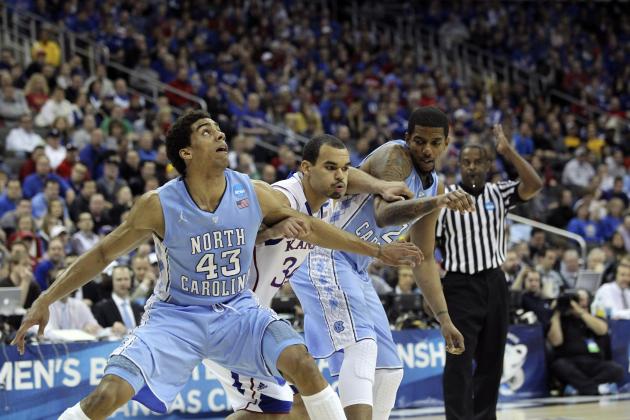 Ed Zurga/Getty Images

Kentucky wasn't the only program that struggled through a frustrating season in 2012-13. Coach Roy Williams' North Carolina squad flirted with the bubble for much of the year and went home much earlier in the NCAA tournament than they are accustomed to in Chapel Hill.
There were some concerns that the trio of Reggie Bullock, James Michael McAdoo and P.J. Hairston would depart for the greener pastures of the NBA, but all will be back on campus. That means the Tar Heels will return their top three scorers to go along with a list of impressive additions.
Isaiah Hicks and Kennedy Meeks will provide North Carolina with immediate post production, which would allow Williams to not be as reliant on a four-guard lineup as he was this season. Nate Britt also gives the Tar Heels another backcourt option to go along with Marcus Paige.
Expect North Carolina to be back among the elite soon enough.
*Reggie Bullock appears to have decided to test the NBA waters after this article was written.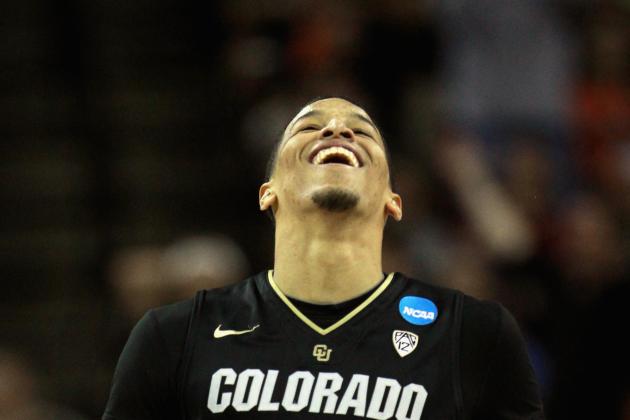 Ronald Martinez/Getty Images

Many saw the Pac-12 as a two-team race between UCLA and Arizona heading into this past season, but it was Oregon who surprised as a contender all year and eventually took home the conference tournament championship.
Look for Colorado to perhaps play that role in 2013-14.
The Buffaloes have one of the best backcourts you have never heard of in Spencer Dinwiddie and Askia Booker, but it is the return of superstar Andre Roberson down low that should have fans particularly excited. Roberson will clean up the boards out west and is a critical piece to Colorado's hope to challenge Arizona.
Xavier Johnson and Josh Scott also return as sophomores and will likely make drastic strides of improvement with a year under their belts.
Remember, this was a team that beat Oregon twice and knocked off Arizona (and would have beaten the Wildcats twice were it not for questionable officiating at the end of the game in Tucson), so the talent is in place. Colorado just has to realize it.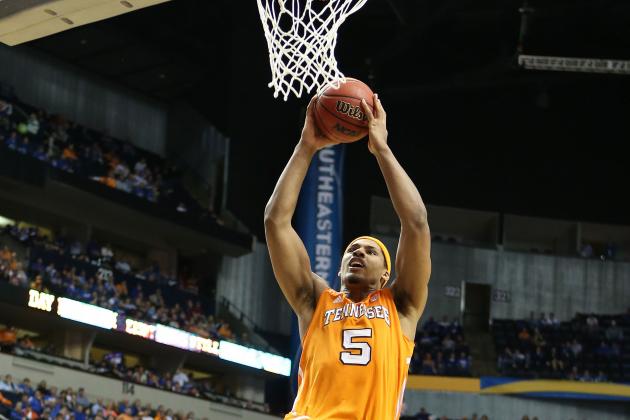 Andy Lyons/Getty Images

Tennessee spent almost its entire 2012-13 existence on the bubble, which can be draining for a young team that didn't have a lot of opportunities for marquee victories in a terrible SEC. Expect the Volunteers to be much more comfortable in March of next season.
Jordan McRae, Jarnell Stokes and Trae Golden all return after double-digit scoring campaigns, and Jeronne Maymon will be back from injury. Maymon may be the straw that stirs the entire drink, because he can score and hit the glass and will be somewhat under-the-radar after missing last year with an injury.
The Volunteers were one of the hottest teams in the country at the end of the year, but a lack of quality wins held them out of the postseason. The SEC should be much improved next season (obviously Kentucky, but Alabama, Missouri and Florida will also be formidable), so another 20-win campaign from Tennessee would probably be enough to dance.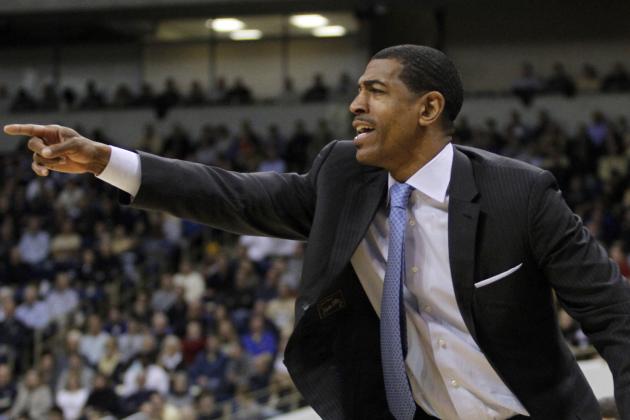 Justin K. Aller/Getty Images

Considering the circumstances that head coach Kevin Ollie inherited at Connecticut last season—a postseason ineligible squad that saw its Hall-of-Fame coach walk away—a 20-win season was incredibly impressive.
The Huskies return one of the best backcourts in the country in 2013-14 behind Shabazz Napier and Ryan Boatright, which will be more than enough to remain competitive. But Connecticut wants to be more than just competitive, and in order to do so it will have to be stronger on the boards, which may be the role of freshman Kentan Facey.
DeAndre Daniels and Omar Calhoun also return next season (Daniels should help on the glass, and Calhound just gives Coach Ollie another option in that loaded backcourt), so look for the Huskies to make significant strides. Circumstances will also be a bit more settled.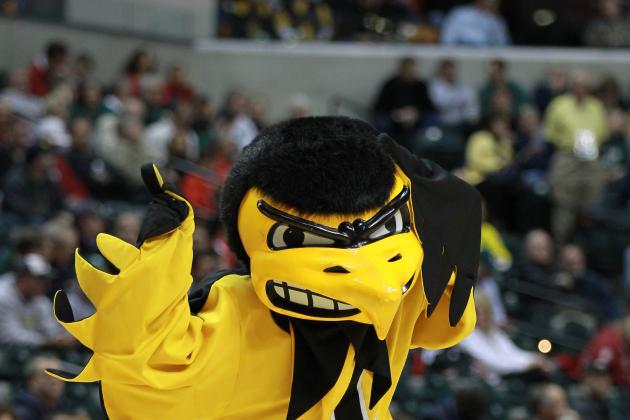 Andy Lyons/Getty Images

Had Iowa played in any other conference except the Big Ten or Big East in 2012-13 (or actually bothered to schedule anyone out of league), it would have qualified for the NCAA tournament.
The Hawkeyes were a dangerous group that scared Indiana and Michigan State and knocked off Wisconsin before making it to the NIT Championship Game in Madison Square Garden. It was an important step in the rebuilding process of this dormant program.
Iowa returns every one of its critical players next season, including Aaron White and Roy Devyn Marble, and will look to seize its first NCAA tournament berth since 2006. Considering the fact that Trey Burke, Cody Zeller, Victor Oladipo, Deshaun Thomas and likely more Big Ten stars are all heading to the NBA, it would be disappointing for the Hawks if they weren't dancing in March.
An improved nonconference strength of schedule number would go a long way toward making that happen come Selection Sunday.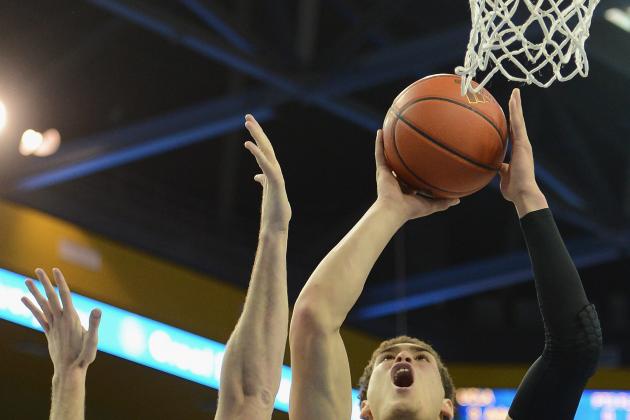 Harry How/Getty Images

Had this list been compiled at the start of the 2012-13 season, Stanford likely would have been on it. The Cardinal were fresh off a NIT title and appeared primed to compete in a relatively wide open Pac-12 race.
After an up-and-down season that saw Stanford finish 19-15 and miss the NCAA tournament again, Cardinal fans would be forgiven if they were somewhat skeptical about 2013-14. However, every critical cog in the Stanford machine returns, including the trio of Josh Huestis, Dwight Powell and Chasson Randle, so the tournament should be the bare minimum of expectations.
Stanford also adds talented wing-man Marcus Allen from Las Vegas to the mix, which will give the Cardinal a bit more depth.
This squad knocked off Oregon last year and competed with the likes of UCLA, Minnesota and North Carolina State. It will hope to actually win more of those contests next season.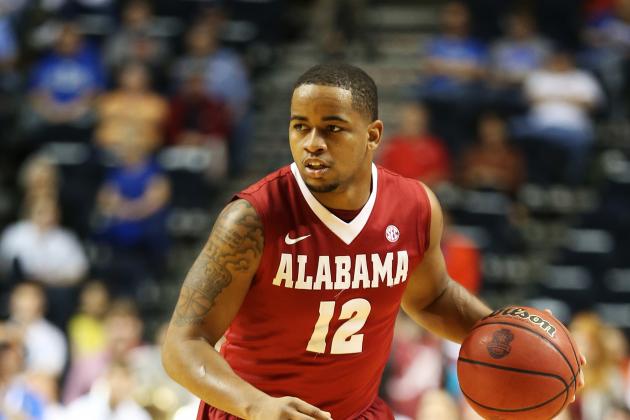 Andy Lyons/Getty Images

The SEC took its fair share of lumps this past season as a football league that had no business competing on the basketball floor unless the word Florida emblazoned the front of the jerseys, but that won't be the case in 2013-14.
Kentucky, Tennessee and Alabama will all make strides and should play in the NCAA tournament in March. The Crimson Tide return SEC Player of the Year candidate Trevor Releford to lead a group that has much more talent than it is getting credit for.
Rodney Cooper, Trevor Lacey and Devonta Pollard also return to Tuscaloosa, which gives head coach Anthony Grant plenty of options to work with. Throw in highly-touted freshman Jimmie Taylor on the blocks, and the Tide resemble a complete team that could find itself in the AP Top 25 for much of the season.
If Grant can land the still undecided Jaren Sina this week, Alabama will look primed to compete for the foreseeable future.