5 QPR Players Looking to Impress in Remaining Games to Attract a Summer Transfer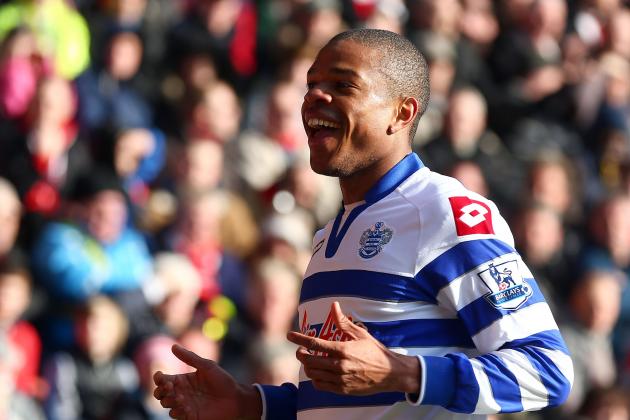 Clive Rose/Getty Images

With Queens Park Rangers' Premier League life looking stunted, there are many players on the team sheet which will be looking to stay in the top flight, even if their current team does not.
With the Daily Mirror reporting that players such as Christopher Samba, Bobby Zamora and Jermaine Jenas could all move on this summer, there will be an expected surge of offers for the board to deal with.
There are some which although could well move on, aren't necessarily looking for that big move (mainly due to being old). For example, Ji-Sung Park would probably enjoy relaxing in the Championship, seeing as he is set on retirement anyway. And Andy Johnson has made great friends with the physio, and who wants to break up a bromance?
But because there is not much else apart from mathematics left to play for for Queens Park Rangers, the players will be out for themselves and some will be looking to secure a transfer away from the relegated side if at all possible by playing some good football for the next few weeks.
But which members of the QPR team are looking to impress potential suitors in the remaining games?
Begin Slideshow

»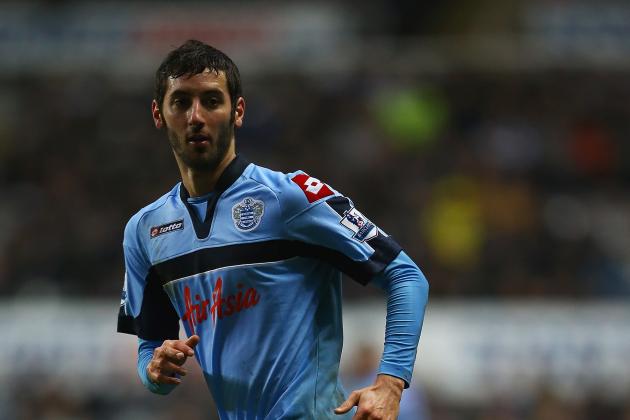 Matthew Lewis/Getty Images

Esteban Granero won't even have impressed his own mother this season.
Potentially the biggest disappointment of QPR's year—judging by his Real Madrid hype and then the cold reality of his single assist—Granero will most likely be looking for a move away from Loftus Road, and Rangers fans will happily pack his bags for him.
And it looks as though this may just be what happens, as Granero reportedly has a release cause in his contract if (or should I say when) Rangers get relegated.
However, his aforementioned poor performances on the pitch mean that Premier League teams such as Liverpool and Tottenham who were eying him up not less than a year ago, may be averting those very same eyes from the midfielder this time around.
Granero will have to work incredibly hard to convince the likes of Spurs that he is worthy of a top-level club in a top-level league over the next few games, as his past efforts have been below average.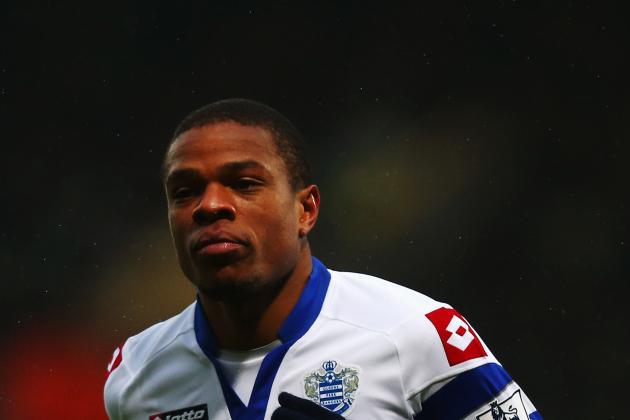 Clive Rose/Getty Images

Loic Remy doesn't really have to do much more to convince managers that he can play football quite well, especially with goals like this.
But every top-class goal he smashes into the back of the net puts a few thousand on his price tag, and gives him more leverage when it comes to his wage.
QPR fans will not want to see the Frenchman leave Loftus Road, but with debt mounting up (via BBC), some players are going to have to be let go if a club comes in at the right price.
And there are no doubt Premier League teams circling the west London's squad roster, waiting for their chance to steal top quality players like Loic Remy. And there is no doubt that Remy would probably prefer to be playing for a Premier League side.
His biggest task over the coming weeks will be to continue to impress, and not get injured.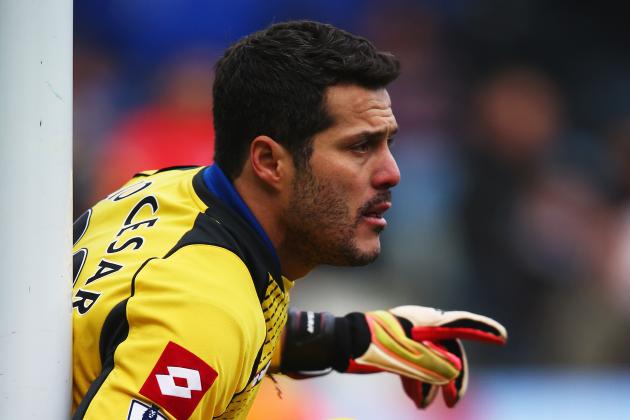 Clive Rose/Getty Images

A season (or more) in the lower leagues of English football probably wasn't how he was envisioning his twilight years in football.
In February, when asked if Julio Cesar was leaving should QPR be relegated, he told Sky Sports:
Absolutely not. I am very well at QPR. I have another four years of my contract so I don't see why I should leave. My future is here.
However a lot can change in a few months, and with Rangers' relegation fight fading out with a whimper, the Brazilian most likely will be looking for a move away. Cesar has just been recalled to the national team, and will probably be concerned that a year in the Championship won't help him compete for that No. 1 jersey under Felipe Scolari.
Cesar will be looking to impress the likes of Arsene Wenger and Sir Alex Ferguson, who were both linked to the goalkeeper earlier in 2013 with his last few games of the season. And Rangers probably wouldn't be adverse to selling the 'keeper to levitate some of the pressures of their wage bill.
Plus, they always have Rob Green waiting for his chance. Again.
Mark Thompson/Getty Images

Jay Bothroyd isn't necessarily looking for a transfer away from the club. But he is most certainly looking to move into the first team somewhere in the Championship.
With the predicted fire sale at QPR, it will be players like Bothroyd who are likely to be kept on at the club. And he will be relishing the chance to prove himself right now with Bobby Zamora's red card keeping him out for three games.
Players like Bothroyd are likely to remain QPR players come August, as the higher wage earners and higher rated players are shipped out. But this striker will be looking for chances at the business end of this season to prove his worth at QPR.
And if 'Arry doesn't see him as a long-term R, then he will hopefully prove his worth to another Championship manager.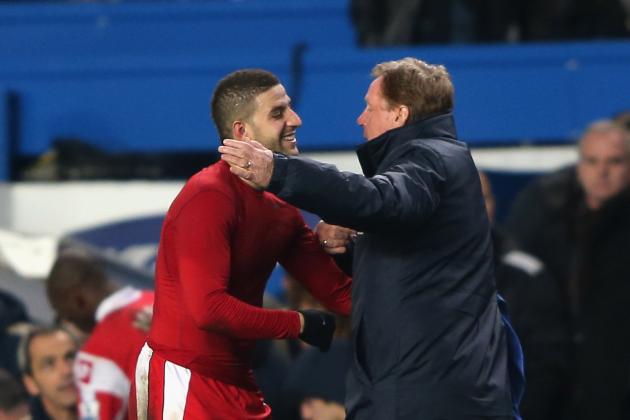 Ian Walton/Getty Images

It's been a few months since Adel Taarabt has said that Barcelona or AC Milan are after him (via Daily Mail). But with Rangers' relegation everything but mathematically impossible, and the summer just around the corner, no doubt claims that every club in Europe is looking to sign the Moroccan will soon be taking up column inches again.
After being substituted on or off for the last four games, and dropped for the two prior to that, Taarabt's recent role has been limited. He will need to get himself back in the team at Loftus Road before he has any chance of playing alongside Lionel Messi and co. at the Camp Nou.
Taarabt seems to have pledged his future to QPR at Christmas:
But I have just signed a four-year contract with QPR, and the chairman Tony Fernandes has told me that he will not sell me. I don't know what would happen if someone offered £20million for me. But I love the club and the fans, and they love me too.
However, that was when QPR still had a chance to stay in the Premier League, and Adel is completely right when he questions what would happen if someone offered £20 million for him. Yet presently he isn't worth that, and a few inspired performances are required for any club to decide to match that price tag.