Syracuse Basketball: Who Will Eventually Replace Jim Boeheim?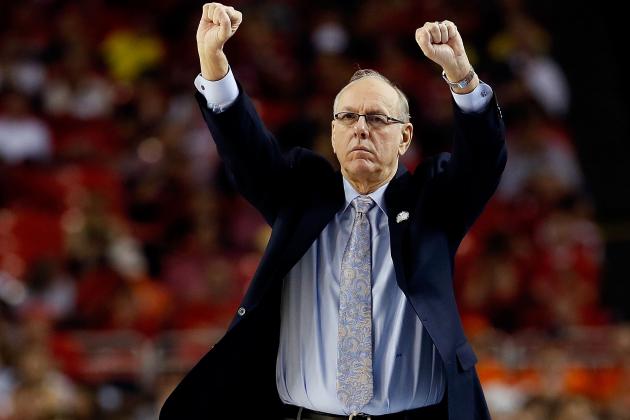 Kevin C. Cox/Getty Images

The day will come when Jim Boeheim retires from his position as Syracuse head basketball coach. No, seriously.
When will that day come? Your guess is as good as mine. I do know that day won't come in the next year. Boeheim will lead the Orange into the ACC next season.
The more interesting question is who will replace Boeheim?
I've come up with a list and have ranked the candidates from least likely to most likely to be the man after the man.
I only considered men with ties to Syracuse University for this list. The most important factor in determining how to rank this list was each man's coaching experience and success. I didn't consider their playing career, whether at Syracuse or professionally.
Here's at it. As always, I welcome your input.
Begin Slideshow

»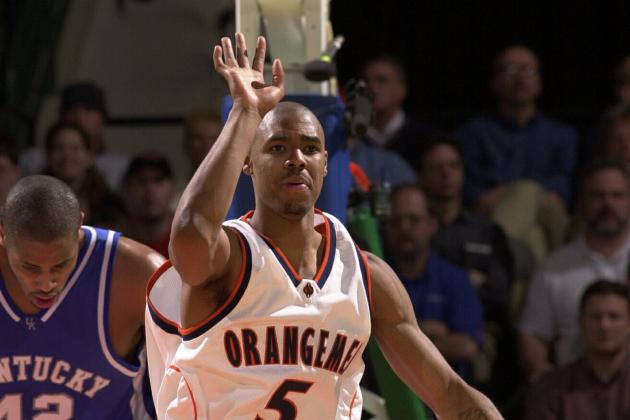 Doug Pensinger/Getty Images

Jason Hart was a four-year starter for the Orange, from 1996-2000. He became the first freshman in Big East history to lead the league in minutes played. He left Syracuse as the Orange's steals leader and second leading assist man.
After a 10-year NBA career, he became the head coach at Los Angeles' Taft High in 2011. The next season he became an assistant coach at Pepperdine University and was just hired by new coach Andy Enfield—of Florida Gulf Coast fame—as an assistant at the University of Southern California.
I know he doesn't have much college coaching experience, but we have no idea when Jim Boeheim might retire. So Hart makes the list.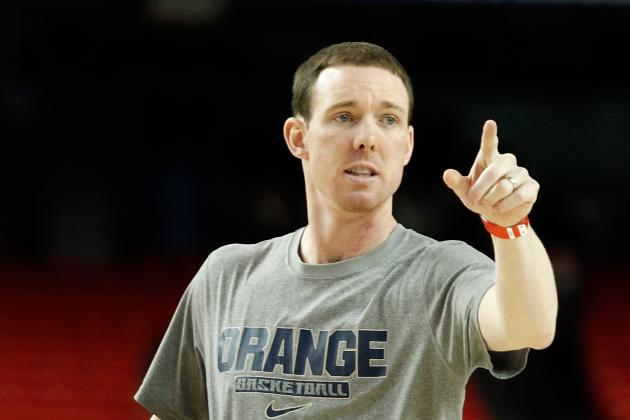 Chris Chambers/Getty Images

Gerry McNamara left Syracuse in 2006 as one of the—if not the most—popular players in Orange history. After trying his hand at the professional level, McNamara returned to Syracuse in 2009 as a graduate assistant.
In November of 2011, McNamara was named a full-time assistant coach replacing the fired Bernie Fine. He just finished his second season working with the Orange guards.
There's no question that McNamara will be a terrific coach someday. Just like Jason Hart, McNamara will look better and better as a candidate the longer Jim Boeheim waits to retire.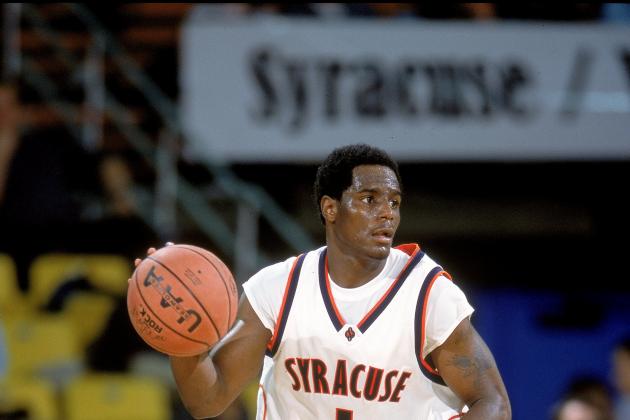 Otto Greule Jr/Getty Images

Allen Griffin was a terrific point guard for the Orange from 1997-2001. After starting as a sophomore, he came off the bench as a junior before returning to the starting lineup as a senior. He had a great season, averaging 6.5 assists per game.
Griffin returned to Syracuse in 2003 as an administrative assistant to Jim Boeheim. In 2005 he became an assistant coach at St Francis before moving to Providence the following season. In 2008 he returned to St. Francis and in 2011 became at assistant at Dayton.
Griffin has some experience working in the Syracuse program, as well as experience as an assistant in the Big East and the improving Atlantic 10.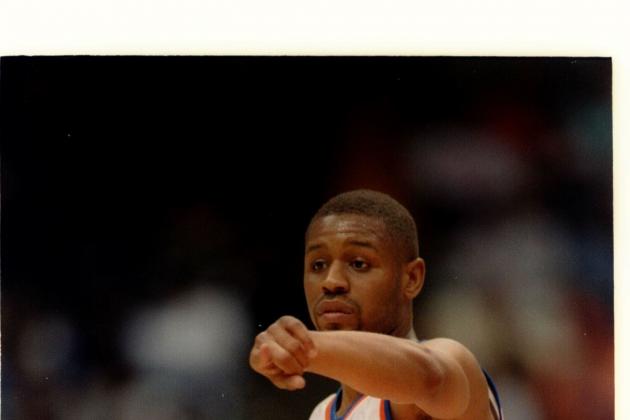 Jed Jacobsohn/Getty Images

Adrian Autry was a four-year starter at point guard from 1990-1994 for the Orange. He had a terrific career, averaging 12.7 points and 5.2 assists per game.
After a 10-year professional career overseas and in two American minor leagues, Autry was hired by Seth Greenberg at Virginia Tech as Director of Basketball Operations in 2008.
He was promoted to assistant coach in the spring of 2010 but then agreed to become associate head coach at Dayton. He never got there, instead coming home to Syracuse to be an assistant to Jim Boeheim, where he currently works with the Syracuse forwards.
Again, Autry doesn't have a lot of college experience right now, but he has the advantage of currently being on the Syracuse staff.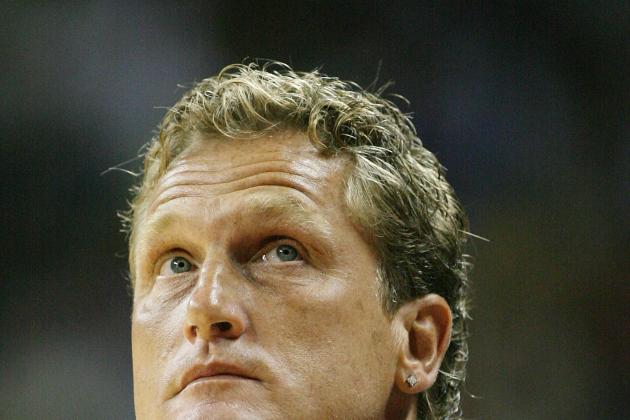 Ethan Miller/Getty Images

Leo Rautins is a long-shot candidate. Rautins had an outstanding three-year career at Syracuse from 1980-1983 after transferring from Minnesota.
After 14 knee surgeries ended his professional playing career, Rautins became an analyst on Toronto Raptors broadcasts and has also done some college games over the years for ESPN.
He's on this list because of his time as head coach of the Canadian national team from 2005-2011. Long considered having a high basketball IQ, Rautins is an intriguing candidate.
Leo's son Andy starred for the Orange after an outstanding career at Syracuse's Jamesville-DeWitt High, the same J-D that also sent Danny Schayes, Brandon Triche and current Orange DaJuan Coleman to Syracuse.
There's another Rautins coming as Leo's youngest is a seventh-grade Red Ram just a few miles from the Carrier Dome.
Hmmmm.

Tim O'Toole, the current Syracuse Director of Basketball Operations, returned to the program in January. He was an assistant coach for the Orange from 1992-1995.
He moved from Syracuse to Duke as an assistant in 1995 and then to Seton Hall in 1997. He got his chance as a head man at Fairfield, where he had been a two-time captain during his playing days.
He was head coach of the Stags from 1998-2006 with a career record of 112-120. He was named the Metro Atlantic Conference (MAAC) Coach of the year in 2004, when Fairfield made the NIT.
It seems like a long shot, but O'Toole does have head-coaching experience, in addition to his tenure as an assistant and Director of Basketball Operations at Syracuse.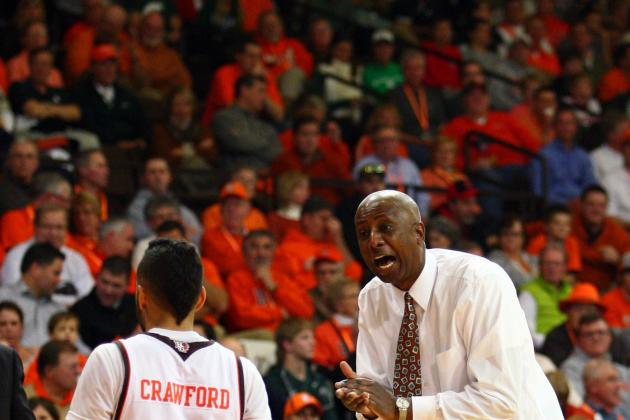 USA TODAY Sports

Louis Orr was part of the first recruiting class brought to Syracuse by Jim Boeheim. Orr was part of the hyped "Bouie and Louie Show" in 1976 with fellow freshman Roosevelt Bouie.
After his eight-year NBA career, Orr began his coaching career as an assistant at Xavier from 1991-1994. He then followed Xavier head coach Pete Gillen to Providence in 1994 before coming home to the Orange as an assistant in 1996.
Orr was an assistant at Syracuse until 2000 when he got his first head job, at Siena College. He had the best record for a Siena first-year coach at 20-11. That year was a springboard for Orr, who became the head coach at Seton Hall in 2001.
Orr had an 80-69 record in five seasons as the Pirates head man, including two NCAA tournament appearances and one NIT bid. That wasn't good enough for Seton Hall who dismissed Orr in 2006. How's that worked out for them?
Orr has been the head coach at Bowling Green since 2007, where he has led the Falcons to one NIT bid in his time in the Mid-American Conference.
Orr has the most head-coaching experience of the candidates.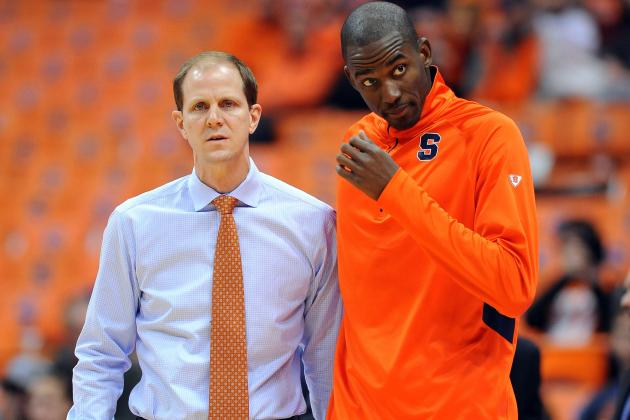 Rich Barnes-USA TODAY Sports

Mike Hopkins arrived in Syracuse from California as a freshman in 1989. With the exception of the two years after graduation in 1993, he's been here ever since.
Hopkins returned to Syracuse as an assistant coach in 1995 and was named head coach in waiting in 2007. He's been roundly praised as a major part of the Orange's recruiting success the past decade.
If Hopkins has already been designated as Boeheim's successor, why are we even discussing this?
Because he isn't obligated to stick around, waiting for Boeheim to retire. In 2010 he met with Charlotte about its head-coaching position and also met with USC a couple of months ago.
I do think that Mike Hopkins will succeed Jim Boeheim. He's been in Syracuse for 24 years, an assistant for 18 and head coach in waiting for six. If he's waited this long, it seems likely to me that he will hang in there and take over a top-10 program when Boeheim finally decides to spend more time with his golf clubs than a whistle.
Follow me at Twitter @sprtsramblngman