Sacramento Kings vs. Houston Rockets: Live Score, Results and Game Highlights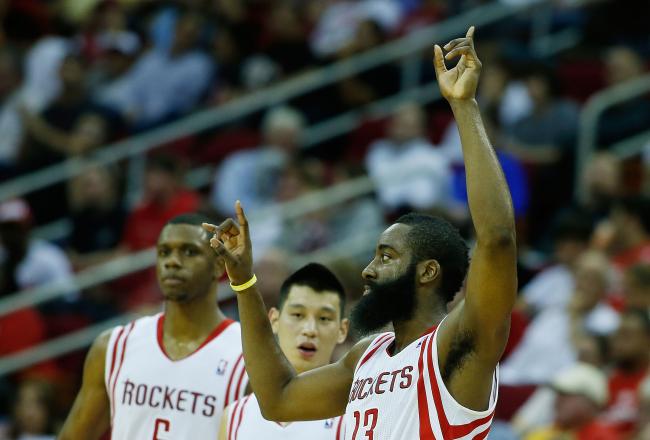 The Rockets are ready for the postseason.
Scott Halleran/Getty Images
Game commentary from the Houston Rockets 121-100 victory over the Sacramento Kings from the Toyota Center in Houston, TX on April 14, 2013.
3 Keys to Rockets Win:
1) Dominant Shooting and Offense: The Rockets shots 53.7 percent from the floor and hit 12-of-26 from three-point range. All starters scored in double figures, and all shot above 50 percent except for Omer Asik (4-of-9).
2) They Had Fun: The Rockets already clinched the postseason and this game was serving as a tuneup. While it had implications for seedings, it mostly served as a chance for James Harden and company to just run the Kings out of the building and bond while doing so.
3) Established Tone Early: The Rockets outscored Sactown 33-24 in the first quarter, and they simply never looked back. They led by 18 at the half.
ROCKETS 121, KINGS 100 — FINAL
Cole Adrich has his career high for points (12) and rebounds (12) tonight. He's also swatted three shots. I'm standing by my "career backup" label, though.
ROCKETS 118, KINGS 98 — 54.2 seconds 4th, Houston Timeout (Why, I am not sure)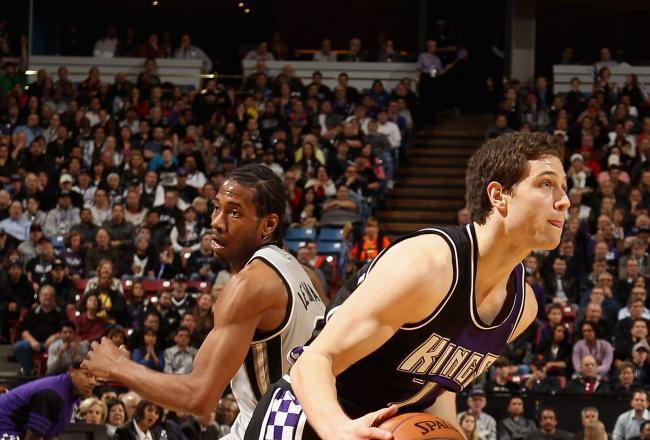 It's pretty apparent Jimmer Fredette has spent some significant time in the weight room. His game has been expanding more in his second year, as well. Fredette has 10 points, five rebounds and five assists in 17.5 minutes of play tonight.
ROCKETS 116, KINGS 96 — 1:45 4th
The one thing that is interesting about the idea of the Houston Rockets trading for Pau Gasol is that they could pair Donatas Motiejunas with a guy whose skill set is so similar. Gasol could mentor D-Mo and then when the Spaniard hangs it up, Motiejunas would be ready.
ROCKETS 108, KINGS 82 — 5:33 4th, Sacramento Timeout
We're also two Nuggets wins and two Rockets wins (after this one wraps up) from Nuggets-Rockets and SCOREMAGGEDON

— Hardwood Paroxysm (@HPbasketball) April 15, 2013
Scoremaggedon. It has a nice ring to it. A Denver vs. Houston shootout...it's what the fans want to see.
ROCKETS 106, KINGS 82 — 6:28 4th
Terrence Jones' fifth blocked shot gives him most for Rockets player in game this season. Follows with steal and strong slam.

— Jonathan Feigen (@Jonathan_Feigen) April 15, 2013
Terrence Jones really should have spent another year at Kentucky, but he'll probably end up reaching his potential eventually. Tonight he's looked very good defensively, and he's like a gazelle running the court.
ROCKETS 101, KINGS 80 — 9:10 4th
So all of a sudden, Clippers-Rockets is very possible first round.

— Hardwood Paroxysm (@HPbasketball) April 15, 2013
The Houston Rockets and L.A. Clippers could potentially make for a VERY entertaining playoff series. As much as I preach the value of defense when I talk about basketball, no one can honestly say they don't love a good shootout.
ROCKETS 96, KINGS 76 — 11:30 4th
If forced between the two options, better for Rockets to have Smoove at 4-years, $60, or Pau Gasol trade for TRob, Parsons, and filler?

— Hardwood Paroxysm (@HPbasketball) April 15, 2013
I think Josh Smith would be a better fit in HOU than Pau Gasol, and if the Rockets had to give up Chandler Parsons to get Gasol from the Lakers, it is an absolute no. Parsons is good and only getting better.
Smith's high flying assault would mesh very well in Kevin McHale's transition style high octane offense.
ROCKETS 92, KINGS 74 — 27.7 seconds 3rd
All five Rockets starters are in double-figures, paced by James Harden's 28 points on 11-of-16 shooting.
The Rockets have outscored the Kings 27-23 in the third period, and they've outscored them each quarter so far.
ROCKETS 89, KINGS 67 — 2:22 3rd, Houston Timeout
McHale wanted to play Parsons around 30 minutes. He sits after a strong 26 min with 13p, 5a,5r. Normally would start 4th, but Rockets up 25.

— Jonathan Feigen (@Jonathan_Feigen) April 15, 2013
It's safe to say that after Chandler Parsons performance tonight, he's ready for the playoffs.
ROCKETS 87, KINGS 63 — 3:12 3rd
After a 30-9 run in 7:47, #Rockets have a 78-53 blowout against #Kings. James Harden keys the D with 2 steals, a block and 2 boards.

— Nick Ivanovic (@RocketsRedux) April 15, 2013
As I said in the intro, this game is a playoff tuneup for the Rockets and utterly meaningless for Sacramento. The fact that there is still a quarter and a half of this left is a little disconcerting.
ROCKETS 83, KINGS 56 — 5:06 3rd
Lin 3-pointer moves Rockets past 2009-10 Magic for 2nd most ever in a season. This season's Knicks hold record, have 868, lead by 26.

— Jonathan Feigen (@Jonathan_Feigen) April 15, 2013
Fire 'em up. Houston is 8-of-16 from behind the arc tonight.
ROCKETS 80, KINGS 54 — 6:06 3rd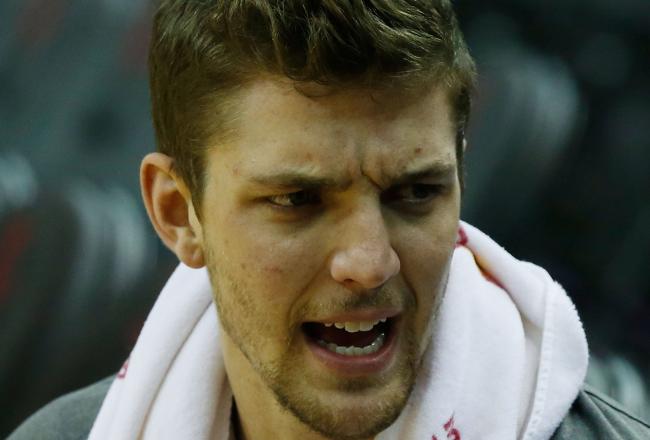 Chandler Parsons has a skill set and versatility as a player that would render him effective on any given NBA team. He could mesh well with most players and would fit well in most offensive and defensive schemes. He's a consummate swingman, and a classical small forward.
Parsons has 13 points, five rebounds and five assists in 25 minutes of play thus far. Parsons caught a nice lob from James Harden to ignite the crowd, but this one is getting pretty out of hand now...
ROCKETS 80, KINGS 54 — 6:50 3rd
It's becoming more clear watching the Sacramento Kings that the main reason they underachieve as a team is because their defensive talents don't at all match up to their offensive talents. The Kings have a team that can put points on the board, but the Rockets are just picking the Sacramento defense apart and getting a lot of lobs, mid range looks and easy shots in general.
The Rockets have outscored the Kings 9-6 through the first few minutes of the second half.
ROCKETS 74, KINGS 50 — 8:57 3rd, Sacramento Timeout
Rebounds: HOU 27, SAC 23
Turnovers: Both with 7
Field Goal Percentage: HOU 55.8%, SAC 35.3%
Leading Scorers: HOU- Harden 23, SAC- Evans 10
ROCKETS 62, KINGS 44 — Halftime
Of former Rockets on Kings -- Hayes, Patterson, Douglas, Aldrich -- who had Aldrich as the difference maker? He's 3 for 3 w/ 2 blocks, 3r.

— Jonathan Feigen (@Jonathan_Feigen) April 14, 2013
Every player selected in the first round of the NBA draft should eventually have his quarter of fame. This is Cole Aldrich's.
ROCKETS 54, KINGS 44 — 2:10 2nd
Cole Aldrich just had a monster block against Omer Asik as the Turk tried to throw it down hard. It would have been a great highlight if either guy had more than an eight inch vertical leap.
ROCKETS 45, KINGS 42 — 4:05 2nd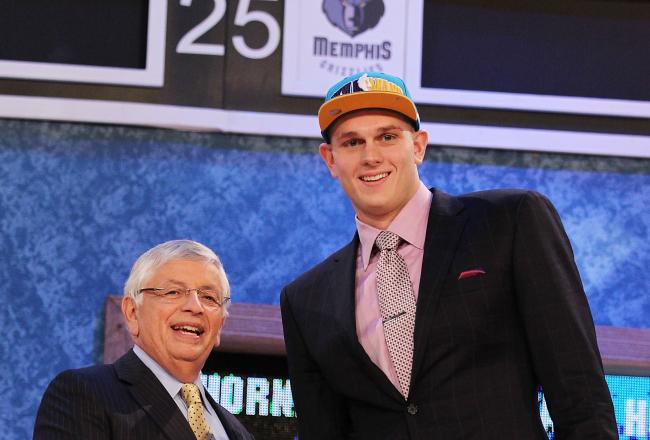 Cole Aldrich is a man on a mission. He wants to show James Morey what a colossal mistake it was to include him as filler in the trade that brought Thomas Robinson to Houston. In all seriousness, Aldrich was a lottery pick (No. 11 overall in 2011). But most of the time when I see a seven-foot white guy my first thoughts are "career backup." Aldrich's ultimate upside is fringe starter and injury replacement starter.
He has four points, two boards and a block so far tonight and is helped the Kings get back in this game. The Kings are plus-10 with the former Kansas Jayhawk on the court.
ROCKETS 43, KINGS 39 — 5:55 2nd, Houston Timeout
To sum up the attitude of watching games I've seen recently which featured Stephen Curry scoring 30 before anyone on his team had more than four...and Tonight, where James Harden has 15 and no Rocket has more than six, has left me with this rather quotable conclusion:
There is only one basketball to go around, you might as well keep it in your best player's hands.
ROCKETS 43, KINGS 33 — 8:00 2nd
The Rockets bench has outscored Sacramento's reserves 6-0. Houston's reserves are 3-of-6 from the floor, while Sacramento's are 0-of-7.
ROCKETS 40, KINGS 24 — 10:11 2nd
BEARD ALERT: James has 15 after 1 quarter and the Rockets have jumped out to 34-24 lead over Kings. @ju_smith4 has added 6p/5r

— Houston Rockets (@HoustonRockets) April 14, 2013
Beard Alert is about right. No. 13 is on pace to put up 60 tonight.
ROCKETS 38, KINGS 24 — 11:00 2nd
James Harden and Tyreke Evans are going at it. Harden had 15 first quarter points on 6-of-7 shooting to Evans' 10 points on 4-of-7. The 2-guards are both high usage players, and what Harden is doing with the Rockets is what Geoff Petrie hoped Evans would have become as an NBA player by now.
Both are 6'6" guards with a good enough set of handles to run the point, but Harden made his first All-Star team this season while Evans is a good ways away from achieving that.
ROCKETS 33, KINGS 24 — End of 1st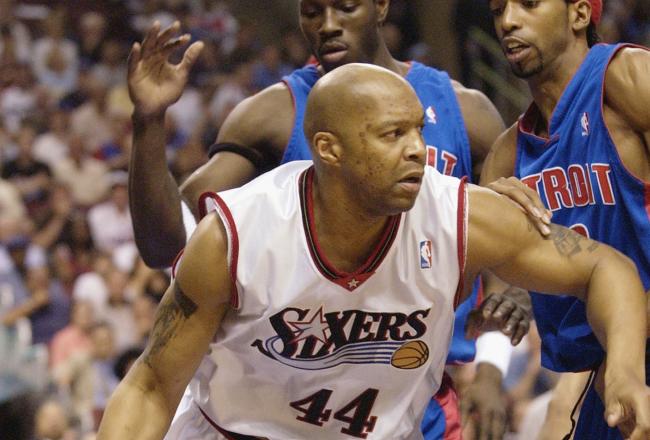 DeMarcus Cousins reminds me of an awful lot of former New Jersey Net and Philadelphia 76er Derrick Coleman. Coleman, a 6'10" lefty forward from Syracuse, had the big body and skill set of Cousins yet the same type of whiny attitude that Cousins has drawn criticism for over his career.
Both are also very talented players on teams whose talents were/may be never maximized (RIP, Drazen Petrovic). I guess you watch 25 years of basketball and things are bound to start repeating themselves.
ROCKETS 27, KINGS 19 — 1:49 1st
Isaiah Thomas of the Sacramento Kings is the only starter on either team who has yet to score. Thomas is 0-of-3 from the floor. James Harden has 11 to lead Houston, and Tyreke Evans paces the Kings with 10.
ROCKETS 27, KINGS 19 — 2:47 1st, Houston Timeout
James Harden has a motor like no one I've ever seen. He has seven early points and looks like he could be on his way to a big night against Tyreke Evans, who is a similar—yet vastly inferior—player to Harden.
Evans also has seven points, but has not ever re-established the brilliance he displayed as a rookie when he became just the fifth in NBA history to post 20 points, five rebounds and five assists in his first season.
ROCKETS 19, KINGS 14 — 4:45 1st
This article is
What is the duplicate article?
Why is this article offensive?
Where is this article plagiarized from?
Why is this article poorly edited?