Each Big Ten Football Team's Ace Recruiter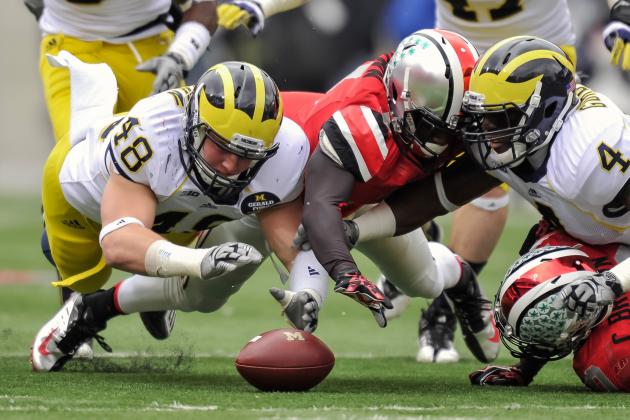 Jamie Sabau/Getty Images

With Michigan and Ohio State being the two lead dogs in the B1G, any new coach that enters this league must quickly get himself an assistant coach with a good recruiting track record in the Midwest. If not, then he's going to be forced to sit back and watch Brady Hoke's and Urban Meyer's staffs gobble up all of the top recruits before he has his pickings.
The Big Ten is one of the best conferences in college football, and each program has at least one coach who they leave the elite and most desired recruits to be recruited by. Those specific coaches are the ace recruiters, the guys who work the phones, have the best connections, broker the best relationships with high school coaches and recruits so that they can sign the best possible talent.
This read is set to look at the B1G and see who is each program's ace recruiter. Some schools have more than one, while others boast a single but highly effective ace in the hole.
Begin Slideshow

»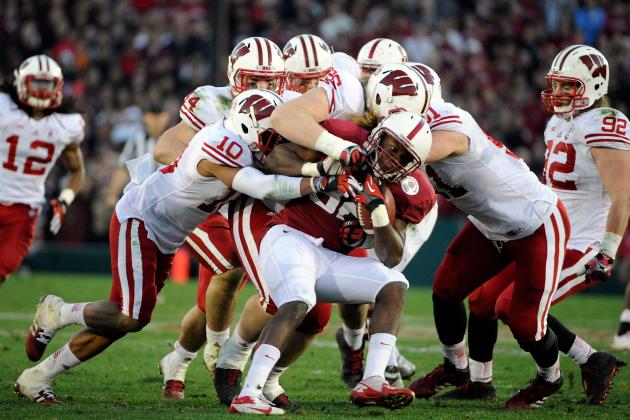 Robert Laberge/Getty Images

Gary Andersen knows he doesn't need to do much remodeling at Wisconsin. Barry Alvarez built a great program, and Bret Bielema did a good job of maintaining the nice digs.
So that's why Andersen kept Strickland and Hammock on staff. The former coaches the DBs, while the latter is in charge of the RBs.
Strickland signed eight recruits last year alone, and Hammock brought in talent like RB Corey Clement and WR Rob Wheelwright.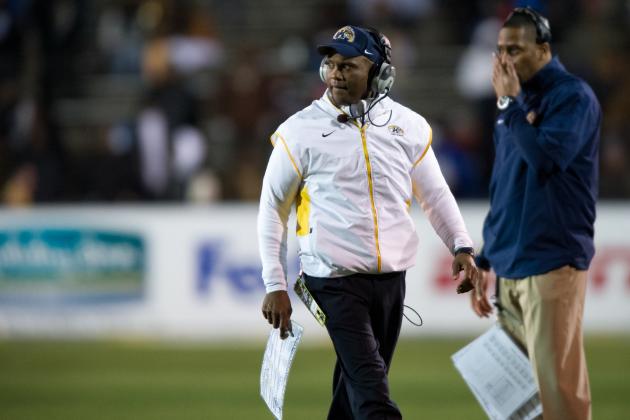 Michael Chang/Getty Images

Hazell and his staff enter their first season at Purdue, so they're still pretty new and unknown. For now, I'm going to keep Hazell himself in this slot.
"The Furnace" was his idea to nickname Purdue's stadium and that was a move to get some recruiting attention. Hazell learned a ton from Jim Tressel during his days as a top assistant for Ohio State, including where to recruit in the Midwest.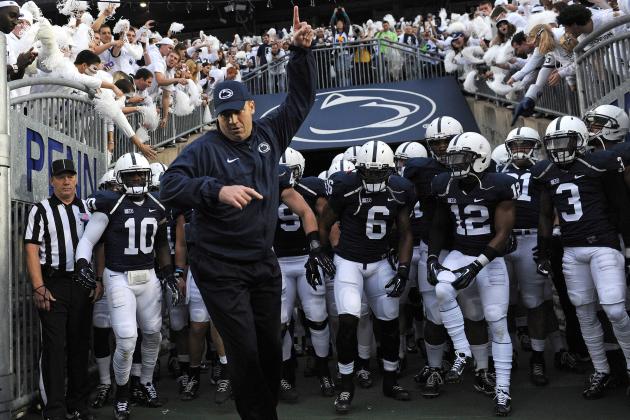 Patrick Smith/Getty Images

Johnson has been in Happy Valley for 18 years and has seen a lot, including his son ball out for the Nittany Lions.
He coaches the defensive linemen for PSU, and one of Bill O'Brien's first hires was to inform Johnson he would be welcome to stay on staff. Johnson was Joe Paterno's ace recruiter and is now O'Brien's.
The new head coach wanted Adam Breneman and put Johnson in charge of his recruitment. All Johnson did was lock up the big TE before summer started.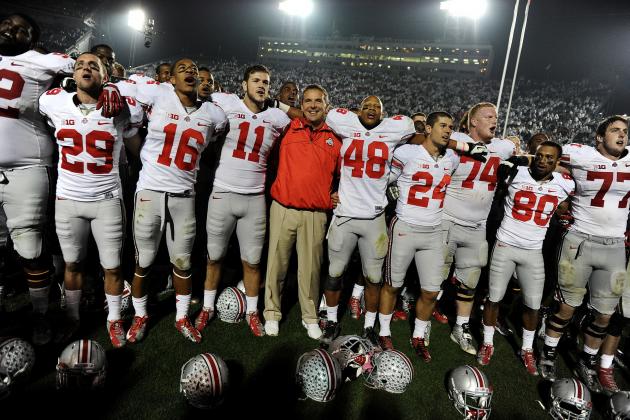 Patrick Smith/Getty Images

Really, for Ohio State, the ace recruiter is Urban Meyer himself. He's one of the best recruiting head coaches ever and does a lot of recruiting work that assistants usually do.
However, he has a staff of assistants who are all pretty good. Within that staff, Vrabel, Fickell and Drayton really stand out.
Vrabel has been a hit as a recruiter during his short time as a coach, notably last year being the point man for Joey Bosa's recruitment. Fickell is a Buckeye through and through, which is why he's usually one of the very first assistants Meyer has contacting elite recruits.
Drayton was with Meyer at Florida and has a ton of experience as a recruiter. He could easily be a recruiting coordinator elsewhere if he wanted to.
Jonathan Daniel/Getty Images

Hefner is Pat Fitzgerald's TE coach and the guy Fitz' asked run Matt Alviti's recruitment. Alviti is the headliner of the Wildcats' 2013 class and Hefner delivered him.
Cushing notched five commitments last year for 2013 recruiting and is the recruiting coordinator for the Wildcats. In his spare time he coaches the OL unit.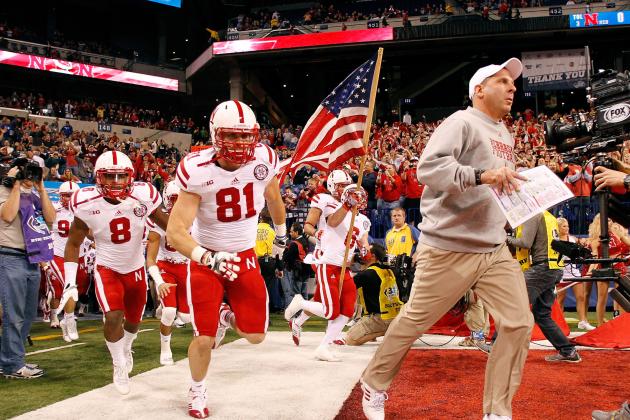 Gregory Shamus/Getty Images

When Bo Pelini wants to make sure the Cornhuskers have the best chance at landing a recruit, he strolls into his DB meeting room and tells Joseph to handle it.
The DB coach has been in Lincoln for two years and has earned Pelini's recruiting trust and respect quickly. Joseph has spent time at Tennessee and LSU, so he's learned from many of the top recruiters in the game.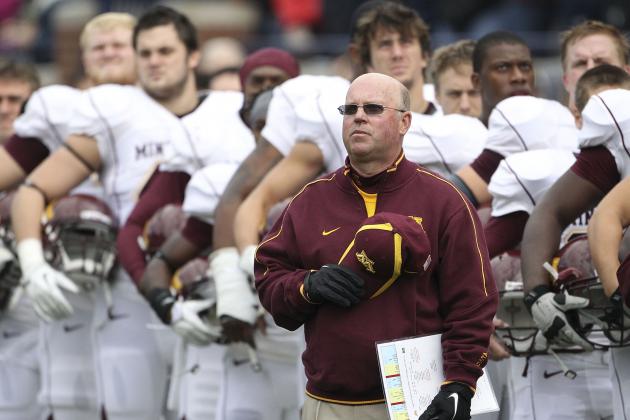 Leon Halip/Getty Images

Miller coaches the LBs for Jerry Kill and also serves as Kill's right hand man. Miller is the assistant head coach for the Golden Gophers, so he assists Kill in a lot of other duties.
One of those duties is being Kill's ace recruiter. Miller has brought 10 recruits to Minnesota in the past two cycles alone, and I can't imagine a scenario in which he didn't play a role in top 2014 commit Jeff Jones' recruitment.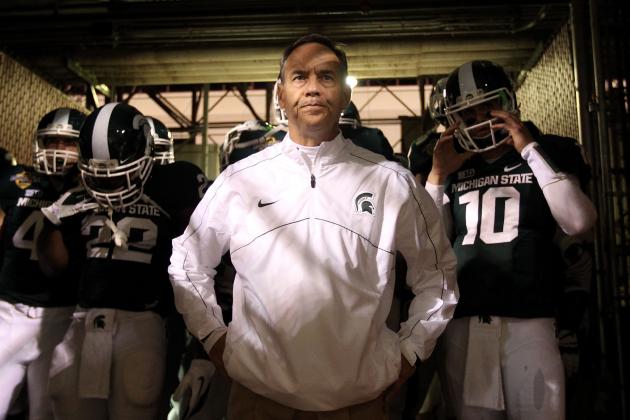 Christian Petersen/Getty Images

Staten was named one of the top 50 recruiters in the country by 247Sports a few months ago. He coaches the OLs in East Lansing and has the ear of Mark Dantonio on recruiting matters.
I've often said recruiting at MSU is one of the hardest places to recruit due to the presence of Michigan, Ohio State and Notre Dame all being in the region. Somehow Staten finds a way to make noise for Sparty on the trail annually.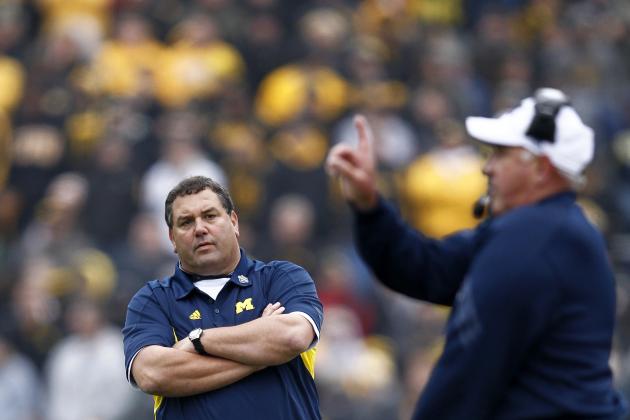 Joe Robbins/Getty Images

I don't think Mattison pounds the pavement as much as he once did, as he's not the youngest defensive coordinator in the country. However, he recruits with every single resource Michigan has to offer and also with his family.
He will tell a defensive recruit about how he compares to one of the many NFL players he's coached and sells Michigan's brand.
Jackson has been in Ann Arbor practically since the stone age. He's traditionally one of the best recruiters in the country and the top guy Brady Hoke puts on Big Blue's most desired targets.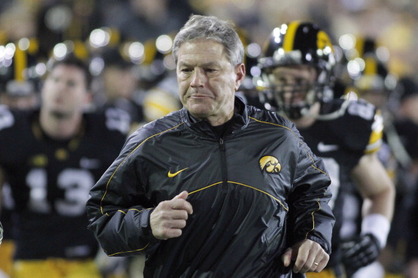 Matthew Holst/Getty Images

Johnson is the recruiting coordinator for Kirk Ferentz, while also serving as Iowa's TE coach. Each year Ferentz asks Johnson to come up with a plan of attack for the Hawkeyes to sign the best class possible.
One of the top assistant coaches who recruits passionately for Iowa is OL coach Brian Ferentz. He happens to be the son of Kirk, and the younger Ferentz makes sure he does all he can to bring some talent his dad can coach up.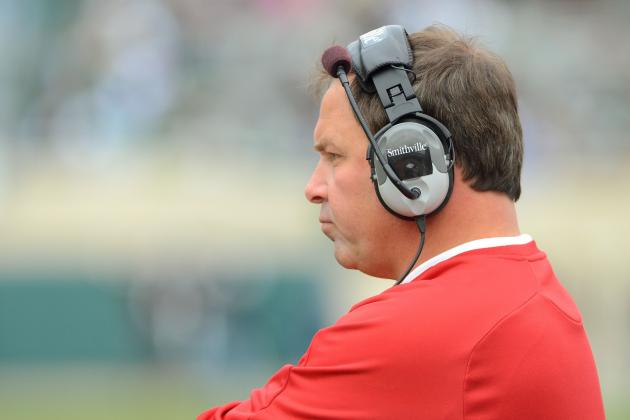 Mark A. Cunningham/Getty Images

This year, it's going to be Fabris serving as Kevin Wilson's ace recruiter. Mark Hagen left for Texas A&M and Mike Ekeler is now at USC.
Fabris, in 2013, brought in ATH Rashard Fant, who I think could be the next Antwaan Randle El in Bloomington. It was a good year in 2013 for the Hoosiers on the recruiting trail, by their recent standards.
Fabris is going to one of the main assistants Wilson depends on to keep that momentum going.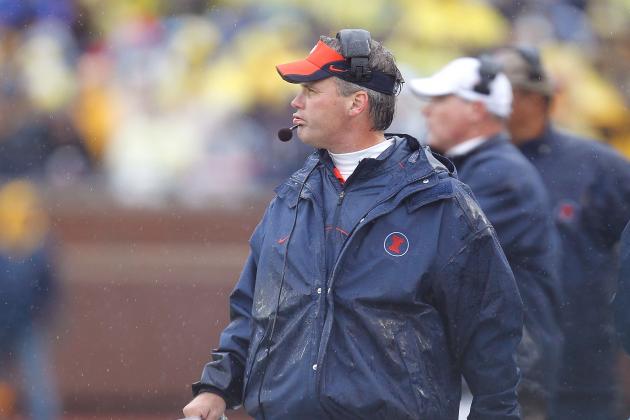 Gregory Shamus/Getty Images

Golesh has a buzz around him, and he's one of the rising recruiters in Big Ten country. Illinois hasn't always been a sexy pick for a recruit, but Golesh put some recruiting make-up on the Illini program and got 10 players to sign up.
Keep your eye on the TE coach during the 2014 recruiting cycle and beyond. He could become one of the next standout recruiting assistant coaches.
Edwin Weathersby is the College Football Recruiting Analyst for Bleacher Report. He has worked in scouting/player personnel departments for three professional football teams, including the New York Giants and Cleveland Browns.