Stats That Will Define UEFA Champions League 2013 Semifinals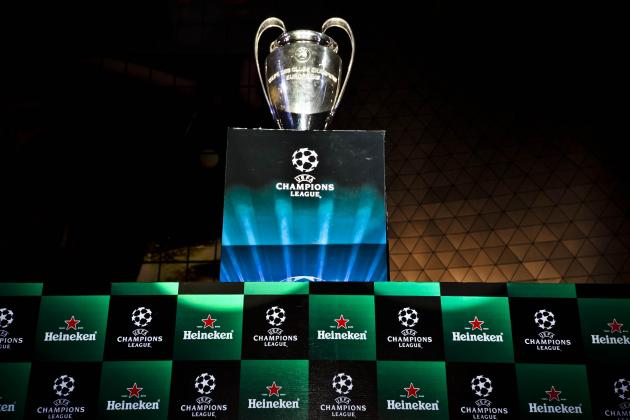 Ulet Ifansasti/Getty Images

Following the UEFA Champions League draw this past Friday, German powerhouses Bayern Munich will play the irrepressible Barcelona in the semifinals, beginning on March 23. A day later, Jose Mourinho's Real Madrid will attempt to tackle the tournament's dark horses, Borussia Dortmund.
It's truly a clash between the cream of both Germany and Spain in what will prove unmissable events for all connected to football.
Many fans are already vehemently championing their side's credentials, adamant of a win. However, on paper, these ties look especially hard to separate—as they should be at this stage of the competition.
Each side has been dominant for vast periods of this season's action, while also appearing a little vulnerable on the odd occasion.
Therefore, in an effort to expose the key to success in both ties, here's a look at some statistics that should prove relevant to the outcome, and perhaps even give an indication of the likely winner.
Begin Slideshow

»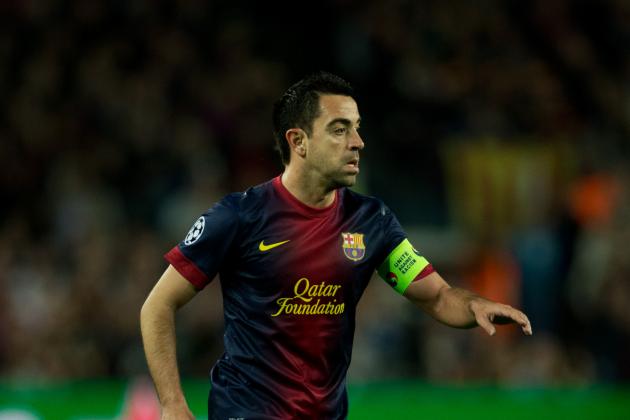 Jasper Juinen/Getty Images

While it's rarely a decisive factor in the final scoreline, possession is obviously an important feature of the game. And two of its best exponents are Bayern Munich and Barcelona.
In the Champions League this season, no other side has kept the ball longer than these two, with Bayern averaging 58 percent of possession per game and Barcelona a whopping 72 percent.
Both sides simply like to absorb the play to nullify their opponent and meticulously execute their own approach, which of course means something will have to give in each leg of these semifinals.
Given Barcelona's considerable dominance in this category, one would expect them to still maintain a large proportion of the possession.
That would leave Bayern needing to be far more direct and clinical than they are perhaps accustomed to. However, in the only match in which they registered under 50 percent possession this season, they still pulled off a 3-1 victory at the Emirates against Arsenal.
Shaun Botterill/Getty Images

An area Bayern will feel they can find success against Barcelona is with set pieces.
The German outfit are this season's premier exponents of dead-ball situations, with seven of their 22 goals coming from this source, a tally no side can match in the Champions League.
At the same time, while Barcelona have only let in 10 goals in this season's competition, they have often appeared susceptible at set pieces and have already conceded four goals from either a corner or a free-kick.
Celtic and PSG were especially effective at troubling the Spanish side from these scenarios and Bayern will hope to imitate their methods and capitalise on their strength and Barcelona's weakness.
Considering the German side have a squad with 18 players standing at over 180 centimetres compared to Barcelona's eight, Bayern will also be able to deploy a much taller final XI, which will greatly help their cause here.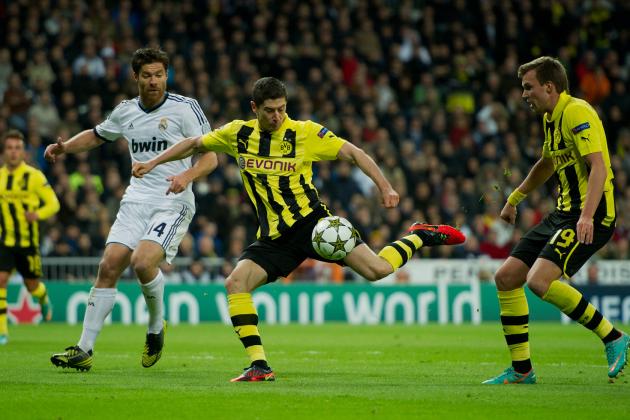 Jasper Juinen/Getty Images

The other semifinal pits two teams against each other that have already clashed twice this season, during the competition's group stage.
Borussia Dortmund beat Real Madrid on home soil and, perhaps surprisingly, were unfortunate not to take all three points from a 2-2 draw at the Bernabeu. What should prove an interesting side plot in these games is how many shots on goal Dortmund allow their opponents to register.
Real are this season's top scorers, with 23 goals. In attack, they like to bully teams and hit a procession of strikes at goal, averaging 20 per game—two more than any other side that has competed in this year's Champions League.
Only an average of 7.5 find their way on target, but that's still the second-highest tally this season. This obviously gives them a far greater chance of scoring and requires the opposing goalkeeper to be especially industrious.
To counter this, Dortmund are one of the better teams at limiting their opponent's sightings of goal, allowing an average of just 11.4 shots per game—almost half as many as Madrid average.
This trait was evident in the group stage meetings between the pair, where Dortmund restricted their Spanish opponents to just two shots on target in the home tie and five at the Bernabeu—well under their average of 7.5.
For Dortmund to prosper, they will certainly need to replicate this success and stifle their opponents in a similar manner.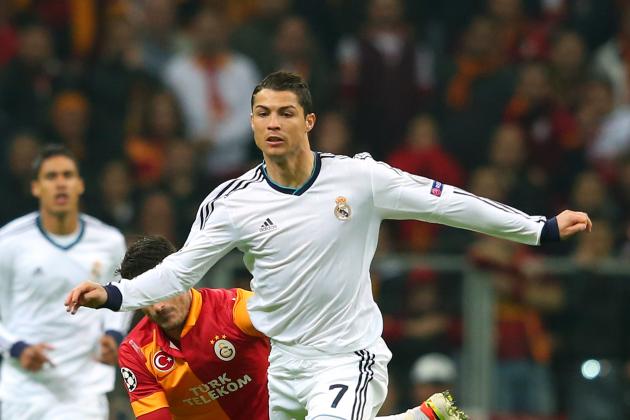 Alex Livesey/Getty Images

A massive factor in Real Madrid's shooting is Cristiano Ronaldo, who averages a mammoth seven shots per game, amazingly almost three attempts more than any other player.
Unsurprisingly, he is also the tournament's top scorer, with 11 goals, accounting for just under 50 percent of his side's overall tally this season.
Suppressing one of the greatest players in world football is clearly no easy task and something many have failed to do, but Dortmund will have to be especially vigilant of Madrid's No. 7.
The German side have been the most energetic side this season, with four players in the top six for metres covered, meaning they are perhaps one of the best-equipped units to marshal him without sacrificing their own attack.
Reducing his production in the final third will almost certainly have a large bearing on the scoreline, so the more effectively Dortmund can do this, the better their prospects.
There will be times the naturally attacking Lukasz Piszczek may have to quell his forward urges, while one of Sven Bender or Sebastian Kehl may also need to be in close attendance for large periods of the contest.
Statistics via WhoScored? and UEFA