Assembling MLB's Most Unstoppable Lineup of Today's Players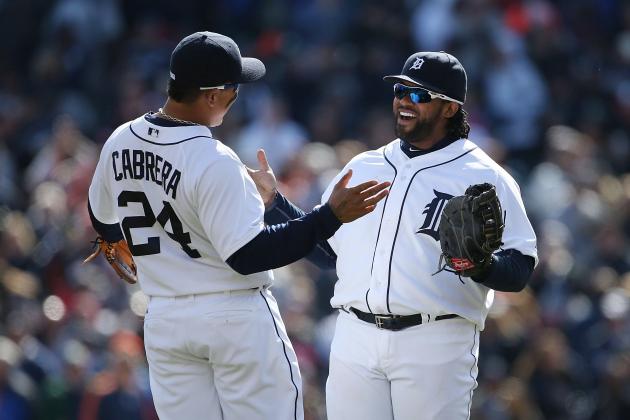 Leon Halip/Getty Images

It all comes down to one game.
In a plot line akin to Space Jam, an alien race has come to Earth and challenged us to a game of baseball to determine the fate of our planet.
Who do you want in that starting nine? And what would we call this movie? Base Jam? Space Ball? The possibilities are endless.
This is the superlative MLB All-Star lineup. The batting order with which we could save the world. Good thing we only need to bring them together for one game, because it would cost $132.988 million to pay these guys for the entire 2013 season.
All statistics on the following slides are based on numbers from the 2010-12 seasons and have been gathered from ESPN.com and fangraphs.com. Apologies for excluding the small sample size known as the 2013 season, but do you want to leave humanity up to the likes of Chris Davis and John Buck?
Begin Slideshow

»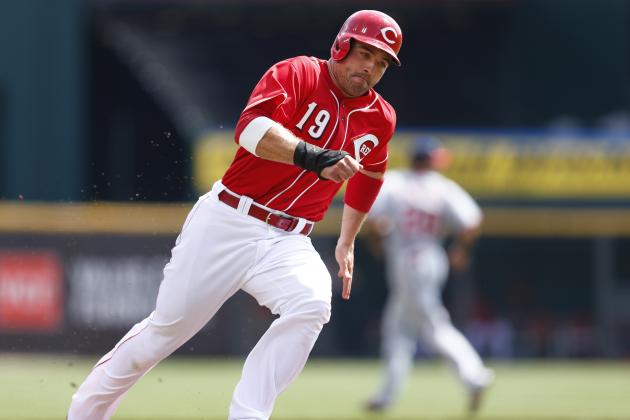 Joe Robbins/Getty Images

On-Base Percentage: .434
Wins Above Replacement: 18.8
At-Bats per HR: 19.0
Let's go ahead and do away with the archaic theory that your leadoff hitter needs to be of the base-stealing variety. To drive that point home, we'll briefly compare Joey Votto to the prototypical leadoff hitter: Michael Bourn.
With 155 of them, Bourn has stolen 23 more bases over the past three seasons than any other player in the majors. However, even if we count stolen bases, walks and HBPs toward total bases, Bourn has only averaged 0.507 bases per plate appearance.
Votto has averaged 0.650 bases per plate appearance—28 percent better than Bourn. Bourn may have 126 more stolen bases than Votto, but Votto has worked 113 more walks—which might as well be considered stealing first base.
Especially with a lineup this stacked, getting on base is much more important than the ability to steal one. As such, Votto's league-leading .434 OBP is the perfect candidate to get this party started.
Other first basemen considered: Prince Fielder, Albert Pujols and Adrian Gonzalez
Leon Halip/Getty Images

On-Base Percentage: .420
Wins Above Replacement: 19.8
At-Bats per HR: 15.6
If Joey Votto is batting leadoff because of his ridiculous on-base percentage, Miguel Cabrera can't be far behind. Over the past three seasons, only Votto has reached base more regularly than Cabrera.
There's literally no question that Cabrera would be in this hypothetical lineup. Maybe you bring in Adrian Beltre as a late-game defensive replacement, but the 2012 AL Triple Crown winner has to start the game.
The only real debate is his spot in the order.
He's grown quite accustomed to batting in the heart of the order over the course of his career. In fact, he's only ever had eight at-bats from the two-hole, and those came way back in 2004.
However, if we're going to stagger this batting order like a typical lineup, the right-handed hitting Cabrera had to bat either second or sixth based on the side of the plate from which the leadoff and cleanup hitters swing the bat.
Given those options, the lucky soul managing this game would undoubtedly choose the one more likely to get Cabrera an additional at-bat.
Other third basemen considered: Adrian Beltre, David Wright and Evan Longoria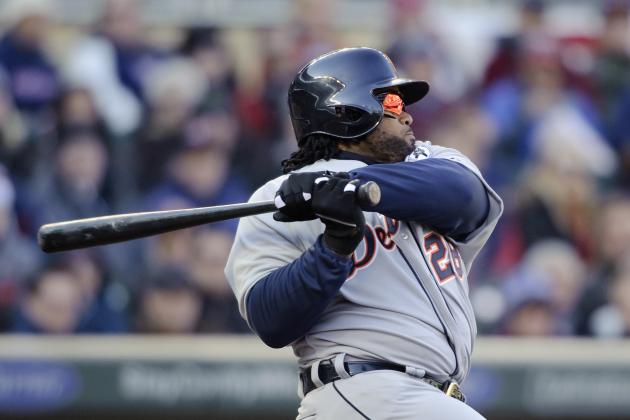 Hannah Foslien/Getty Images

On-Base Percentage: .409
Wins Above Replacement: 12.6
At-Bats per HR: 17.3
As it turns out, the game to decide the fate of the world is being played in an American League ballpark, necessitating the use of a designated hitter.
Rather than limiting the options to Billy Butler and Adam Dunn, the approach to selecting the DH was to pick the best hitter after the other eight choices were made. With guys like Giancarlo Stanton, Justin Upton, Adrian Beltre and Matt Kemp on the board, there certainly was not a lack of good options.
In the end, it came down to Prince Fielder versus Albert Pujols—a debate a lot of people undoubtedly had in the first round of their fantasy drafts last month. I went with Fielder because he's healthier right now, his OBP is 34 points higher than that of Pujols and the fact that he's left-handed is a nice bonus in a relatively right-handed-heavy lineup.
Also, there's just something aesthetically pleasing and confidence-building about watching Cabrera and Fielder come to the plate in succession.
You can't go wrong either way. Whether it's Fielder or Pujols, you're getting one of the six guys in the league with 100 or more home runs over the past three seasons.
Others considered at DH: Albert Pujols, Giancarlo Stanton and Adrian Beltre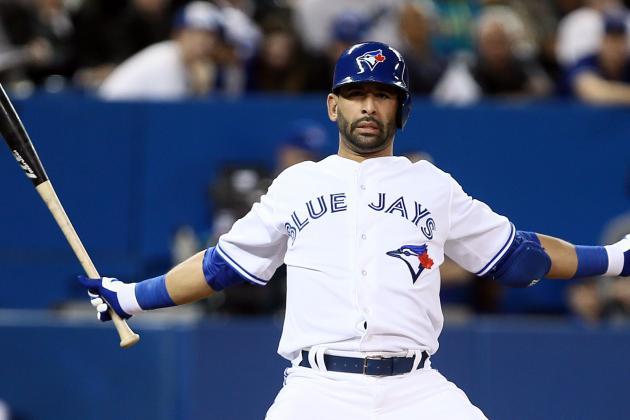 Abelimages/Getty Images

On-Base Percentage: .400
Wins Above Replacement: 17.4
At-Bats per HR: 11.4
Assuming you want home runs in the traditional cleanup spot, look no further than Jose Bautista.
Over the past three seasons, Bautista has hit 12 more home runs than the person in second place in that category—Miguel Cabrera.
And, oh by the way, he accomplished that feat in 328 fewer at-bats.
Aside from Joey Bats, the fewest number of at-bats per HR by any player over any of the past five seasons was 12.1 by both Carlos Pena and Albert Pujols during the 2010 campaign.
Bautista averaged a home run every 11.4 at-bats over a full three-year stretch. The only other guy to average fewer than 15 at-bats per HR over the same stretch was Giancarlo Stanton at 14.24.
He hasn't quite approached the completely absurd single-digit numbers that Barry Bonds put up from 2000-05, but Bautista's power numbers are better than anything we've seen since steroids really started being frowned upon.
Other right fielders considered: Giancarlo Stanton, Jason Heyward and Bryce Harper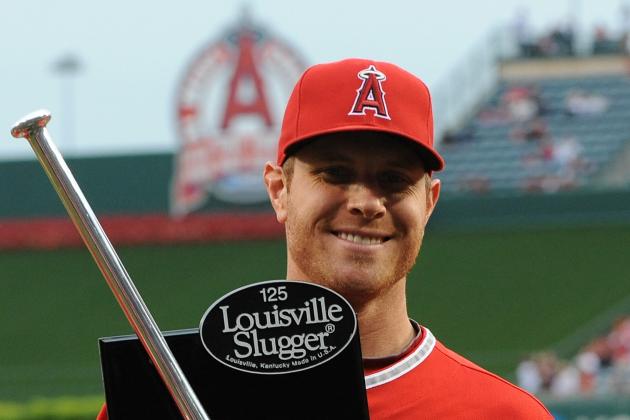 Lisa Blumenfeld/Getty Images

On-Base Percentage: .370
Wins Above Replacement: 16.4
At-Bats per HR: 15.7
This was without a doubt the most difficult decision to make, as there are at least half a dozen other guys screaming "Look at me, I can be center field."
When he's healthy—both physically and mentally—there might not be a better player in the game today than Josh Hamilton.
His high strikeout rate is definitely the biggest on-field drawback to including him in this lineup. Even excluding his horrendous start to the 2013 season, Hamilton has struck out in one out of every five plate appearances over the past three seasons.
However, his OPS (.952) is 70 points higher than the next-closest center fielder, Matt Kemp (.882). And despite leading all center fielders in batting average (.313), his ISO (slugging percentage minus batting average) is best among center fielders and fourth-best among all players.
I'm not sure how you can rationalize leaving his bat out of the lineup.
That being said, it was very tempting to overlook Hamilton for Mike Trout, Andrew McCutchen or Matt Kemp—and to a lesser degree Michael Bourn, Jacoby Ellsbury and Adam Jones. Really, you could make a compelling case for just about any regular center fielder aside from Rajai Davis.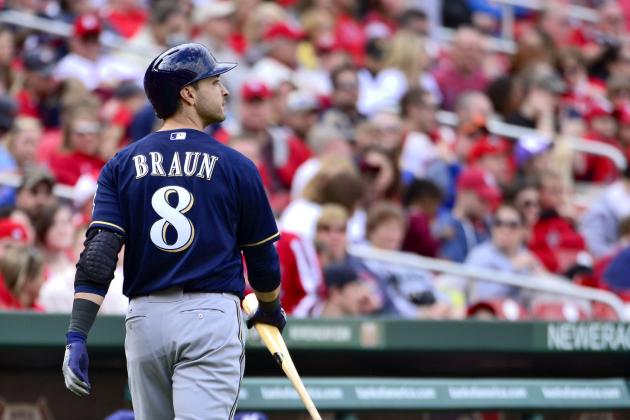 Scott Rovak-USA TODAY Sports

On-Base Percentage: .384
Wins Above Replacement: 18.8
At-Bats per HR: 18.0
There were some difficult decisions in making this lineup, and then there was Ryan Braun in left field.
Growing up in the 1990s, conventional wisdom stated that the "easiest" path to the big leagues was as a catcher. Mike Piazza and Ivan Rodriguez were great. Guys like Jason Kendall, Todd Hundley, Javy Lopez and Sandy Alomar Jr. were pretty good.
Beyond that, it seemed like you could be a starting catcher in the big leagues just by limiting passed balls and not striking out too often.
Mike Piazza's WAR from 1995 to 1997 was 21.7, which says as much about Piazza's value as it does the value of a replacement-level catcher at the time.
Don't worry, I'm getting to the point.
Over the past three seasons, the left fielder with the fourth-highest WAR is Alex Gordon at 11.9. Brett Gardner is fifth at 11.3 and Martin Prado is sixth at 10.7. No offense to those guys, but no one is building a dream lineup and thinking "Man, I gotta have Alex Gordon in left field."
If you're trying to make it in the big leagues today, you might want to work on shagging flies in left field.
The second- and third-best left fielders by WAR (Matt Holliday and Carlos Gonzalez, respectively) are undoubtedly solid options, but you're absolutely taking Ryan Braun in left for the same reasons he was one of the first three guys off the board in fantasy drafts last month.
Braun has more home runs than any other left fielder and more stolen bases than any left fielder not named Brett Gardner or Juan Pierre.
It's not all about offense, either, as he had an UZR last season of 4.7 as compared to Matt Holliday's minus-4.0 and Carlos Gonzalez's minus-6.8.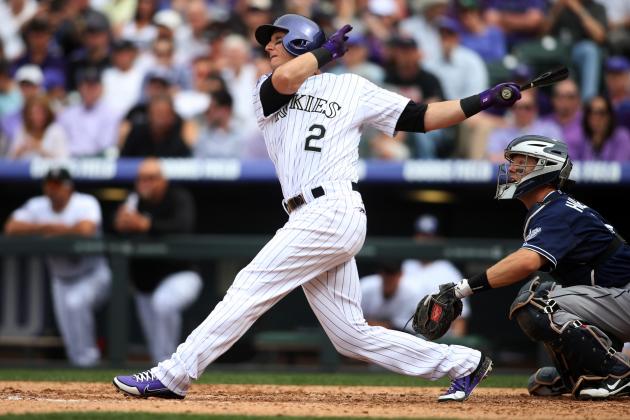 Chris Humphreys-USA TODAY Sports

On-Base Percentage: .374
Wins Above Replacement: 12.9
At-Bats per HR: 18.3
If this had been written a week ago, there might have been a healthy debate between whether we went with Troy Tulowitzki or Jose Reyes. Unfortunately, the fate of humanity is being decided tonight, and Mr. Reyes is a few months away from getting back onto a ball field.
Even before Reyes' freak ankle injury, the job was more than likely going to Tulowitzki.
Name a batting statistic, and he's probably leading all shortstops. Despite averaging just 104 games per season, Tulo's 65 home runs rank first among his peers. His .305 batting average, .374 on-base percentage and .545 slugging percentage each have him in first place in those categories. Even his .240 ISO is a ridiculous 70 points better than the next best shortstop.
Tulowitzki is no slouch on defense, either. His UZR/150 is 6.4 runs above average. If you don't know what that means, I promise you aren't alone. Essentially, having him at shortstop instead of a league average guy like Ronny Cedeno or Alcides Escobar will save your pitching staff 6.4 runs over the course of 150 games.
Jose Reyes' defense will actually cost your team 4.1 runs. It could be worse, though, as Dee Gordon would apparently cost you 24.8 runs per 150 games on defense. Guess it wasn't just Gordon's horrible batting average that kept the Dodgers from calling him back up after Hanley Ramirez's injury. But I digress.
All things considered, Troy Tulowitzki is the shortstop you want with your life on the line.
Other shortstops considered: Starlin Castro, Alexei Ramirez and Jimmy Rollins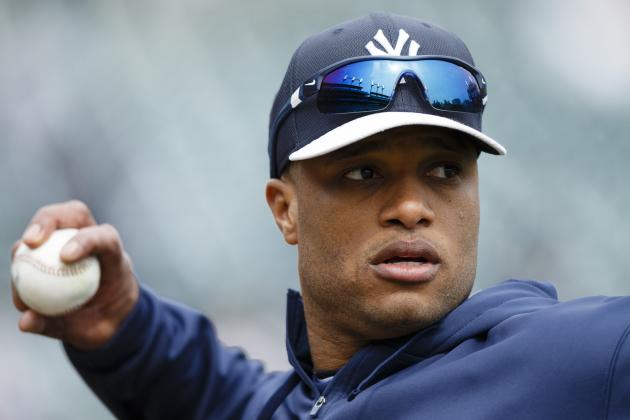 Rick Osentoski-USA TODAY Sports

On-Base Percentage: .370
Wins Above Replacement: 19.5
At-Bats per HR: 20.8
There are a lot of above-average second basemen in the major leagues today.
If he can stay healthy, Dustin Pedroia is good for about 20 home runs, 20 stolen bases, a .300 batting average and some of the best middle-infield defense in the game.
Lower your batting-average expectations about 30 points, and the same could be said about Ian Kinsler and Chase Utley.
And what can we say about Brandon Phillips? Dat Dude BP is always earning Web Gems and is batting cleanup in between Joey Votto and Jay Bruce.
Robinson Cano, however, is just in a different, higher layer of the atmosphere.
Just like Troy Tulowitzki, Cano is leading all second basemen in home runs, batting average, on-base percentage, slugging percentage and ISO over the past three seasons. His defense is just barely above average, but he more than makes up for it with his bat.
Cano's Win Probability Added—which is similar to WAR, but slightly different—is over 50 percent better than the next best guy (Dan Uggla). He's the only second baseman to receive more than 14 intentional walks, and has been given the free pass 35 times despite batting in what was a feared lineup prior to this season.
Any way you slice it, Cano's the guy.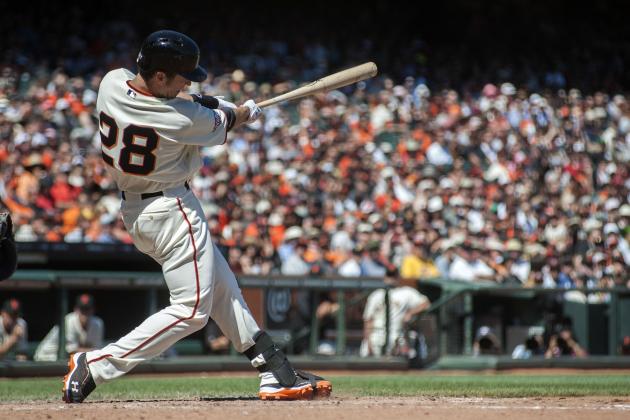 Ed Szczepanski-USA TODAY Sports

On-Base Percentage: .384
Wins Above Replacement: 13.2
At-Bats per HR: 23.9
Aside from center field, this was the most difficult decision to make. Buster Posey is near the top of leaderboard in most categories, but isn't a runaway favorite like our middle infielders.
Posey has batted a very respectable .317, which ties him for first place with Victor Martinez just two points ahead of Joe Mauer. Mauer is the top dog in on-base percentage at .399, followed closely by Carlos Ruiz and Posey.
Crank the dial up to power hitting and we find similar results. Posey is in the top five in slugging percentage, ISO and at-bats per HR, but Mike Napoli has him bested in each of those categories. He's one of eight catchers with a WAR of 9.9 or higher, though none of them score higher than a 13.2.
So, what was the final factor in going with Posey?
Despite being the youngest of the bunch, he has garnered more team success than any of the other guys in the running. Posey has been the primary guy behind the plate for two of the three most recent World Series champions. You're going to want that experience in the most important baseball game of all time.
Other catchers considered: Yadier Molina, Mike Napoli, Joe Mauer and Matt Wieters