TUF 17 Finale Results: Top 10 Bantamweights in the UFC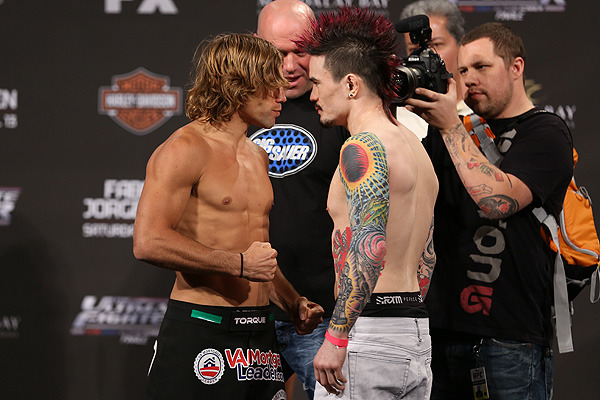 Photo by sherdog.com (Dave Mandel)
The Ultimate Fighter 17 Finale was headlined by a bantamweight showdown featuring two of the division's most highly regarded fighters, Urijah Faber and Scott Jorgensen.
The matchup proved to be exhilarating, as each combatant found several moments to shine, but in the end, Faber's superior wrestling was too much for Jorgensen to handle. The former WEC featherweight champ took home a well-deserved fourth-round submission victory.
So what does the result mean for the landscape of the bantamweight division moving forward? Read on to see where Faber and Jorgensen now find themselves in the mix.
Begin Slideshow

»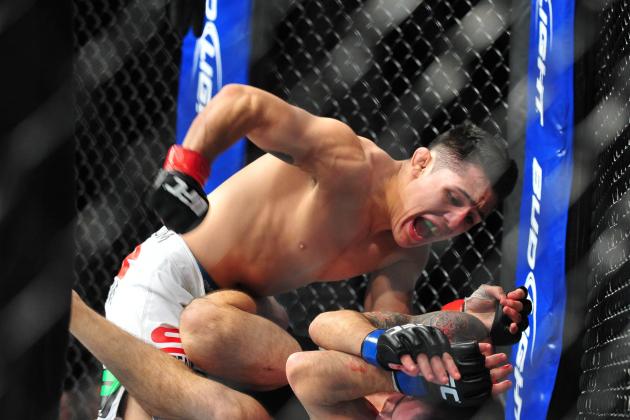 Gary A. Vasquez-USA TODAY Sports

MMA Record: 13-4
Most Recent Fight: Defeated Byron Bloodworth at UFC 155
Perez's record isn't overwhelming, but it's hard to avoid at least a few blemishes when a fighter goes pro as a teenager.
Still just 23, he has begun his UFC tenure with three straight first-round finishes, looking as impressive as possible during that time. Granted, he may not have been tested by any staunch opposition yet, but Perez's raw talent is undeniable.
The Mexican has a bright future competing in the UFC's bantamweight class, and he should become a mainstay in the divisional rankings within the year.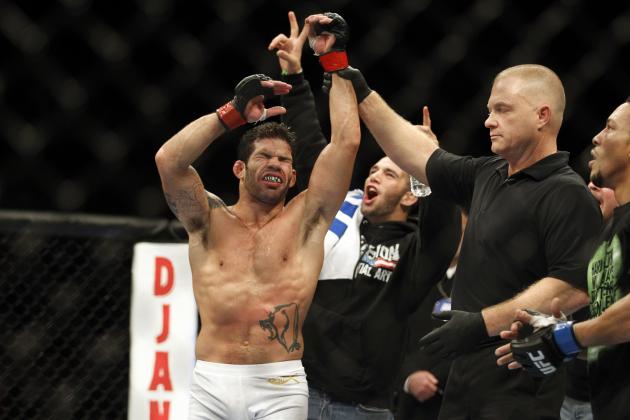 Joe Nicholson-USA TODAY Sports

MMA Record: 19-4
Most Recent Fight: Defeated Mike Easton at UFC on Fox 5
For much of his career, Assuncao could have been aptly described as "pretty good," but he has excelled beyond that since moving from featherweight to bantamweight in 2011. Since making the drop, the Brazilian has posted a spotless 3-0 record in the UFC, most recently surprising the highly touted Mike Easton.
Jiu-jitsu is the strong suit of Assuncao, but his striking has come along nicely, something he demonstrated in his last fight. And while he has been active since 2004, Assuncao is still just 30 and seems to be only now entering his prime.
Just how far he goes depends on how much he continues to develop, but there is little doubt at this point that Assuncao is already a legitimate top-10 bantamweight in the UFC.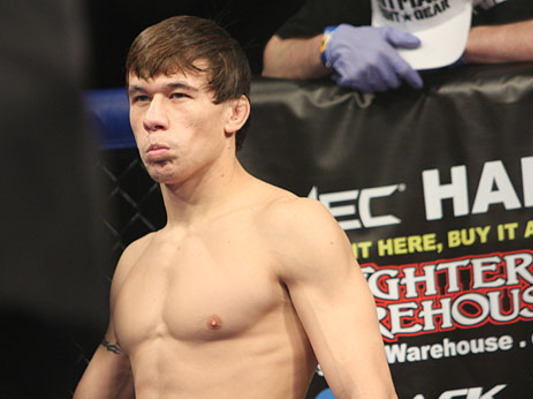 Photo by mmaweekly.com
MMA Record: 10-2
Most Recent Fight: Lost to Urijah Faber at UFC 139
When Bowles took the WEC bantamweight title from Miguel Torres back in 2009, he appeared to be the division's next big thing. Since that time, however, he's gone 2-2 and now looks to have a ceiling not quite at the championship level.
Bowles is still a terrific competitor, but his recent losses to Dominick Cruz and Urijah Faber were both one-sided. It's possible that he could regroup and make a title run, but it's beginning to look like he is more of a high-level gatekeeper at this point.
Still, Bowles is a tough out for anyone and a big threat to everyone outside the division's top tier. He just needs to stay healthy to ensure his presence remains prominent in the UFC's bantamweight class.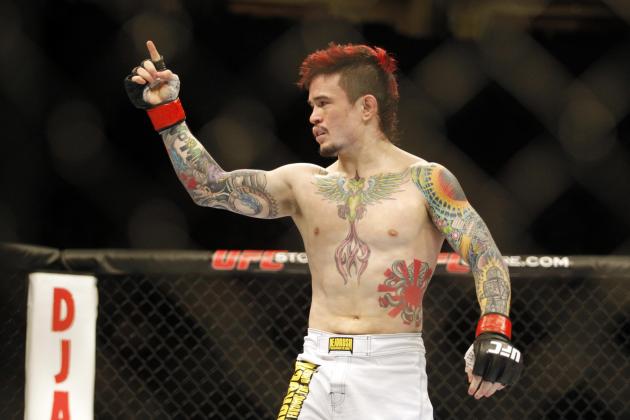 Joe Nicholson-USA TODAY Sports

MMA Record: 14-7
Most Recent Fight: Lost to Urijah Faber at TUF 17 Finale
Jorgensen's recent record of 1-3 would seem to suggest his career is in decline, but a closer look shows that the hard times have come as a result of stellar competition, not ineffectual performance. Indeed, losses to Renan Barao, Eddie Wineland and Urijah Faber are hardly inexcusable, especially since he put up such significant resistance against Faber on Saturday night.
Despite the lack of results, Jorgensen remains one of the division's more all-around dangerous fighters. He is solid in all areas of the game and can finish the fight on the feet or the mat.
At 30, Jorgensen now plays a diminished role in the title scene, but it is conceivable that we might one day see him back in contention. More likely though, he'll function as a buffer to help separate true contenders from pretenders.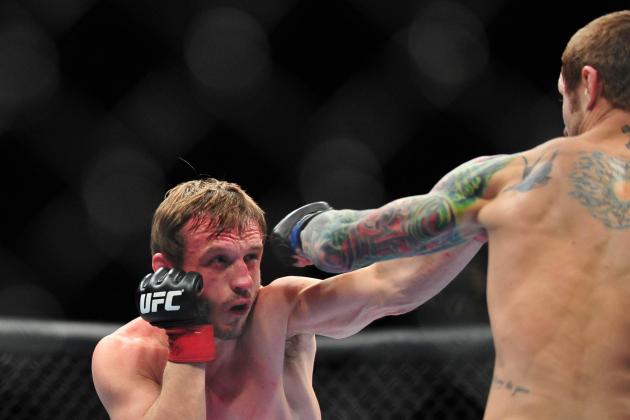 Gary A. Vasquez-USA TODAY Sports

MMA Record: 23-7
Most Recent Fight: Defeated Mike Easton at UFC on Fuel 9
He is just 4-3 over his last seven contests, but Pickett has faced a lot of tough competition during that time and has put on some decent performances even in losing efforts.
The Englishman employs strong boxing, solid wrestling and an unheralded ground game that is more dangerous than advertised. He has proved time and again that he is capable of surviving tough situations, and he continues to demonstrate steady improvement, even late in his career.
Pickett just needs that one signature win over a top contender to get within striking distance of the bantamweight title. And whether or not he is able to get that win soon will determine whether the remainder of his career is spent as a gatekeeper or a title player.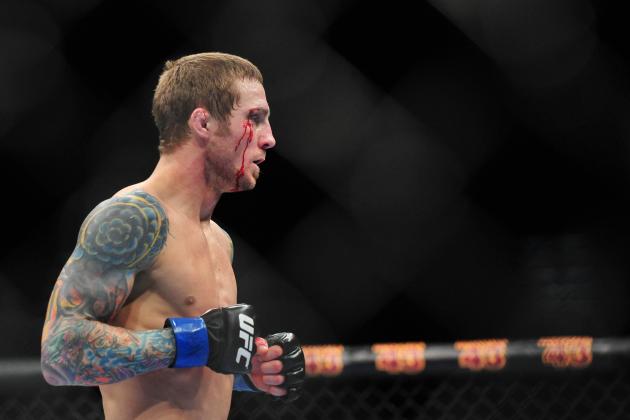 Gary A. Vasquez-USA TODAY Sports

MMA Record: 20-8-1
Most Recent Fight: Defeated Brad Pickett at UFC 155
When Wineland made the jump from the WEC to the UFC, he struggled at first but has since righted the ship in a big way. Following consecutive losses, Wineland stunned Scott Jorgensen with a crushing knockout and followed it up with a nice decision victory over Brad Pickett.
Wineland owns some of the heaviest hands in the division, and it looks like he has hit his stride of late. In fact, if his recent results are just the beginning of some kind of mid-career rejuvenation, then he is a serious championship threat.
Speaking of which, Wineland is scheduled to contest Renan Barao for the UFC interim bantamweight title in June.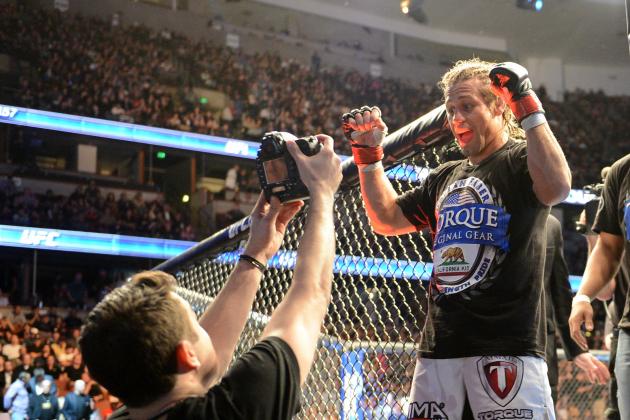 Jayne Kamin-Oncea-USA TODAY Sports

MMA Record: 28-6
Most Recent Fight: Defeated Scott Jorgensen at TUF 17 Finale
Since 2008, Faber is 7-0 in non-title fights in the WEC and UFC. That's an impressive sum. Unfortunately, his 0-5 mark in title fights over that same span is equally unimpressive.
At 33, Faber is searching for an identity. Is he a champion, a challenger or a gatekeeper? Is he in his prime, is he in decline, was he ever really that good?
It's difficult to locate Faber's exact place in the division right now, but as Saturday night's victory over Scott Jorgensen confirmed, he is still capable of bringing down some of the weight class' more accomplished competitors.
Whether or not he's dangerous enough to finally earn UFC gold is still unclear.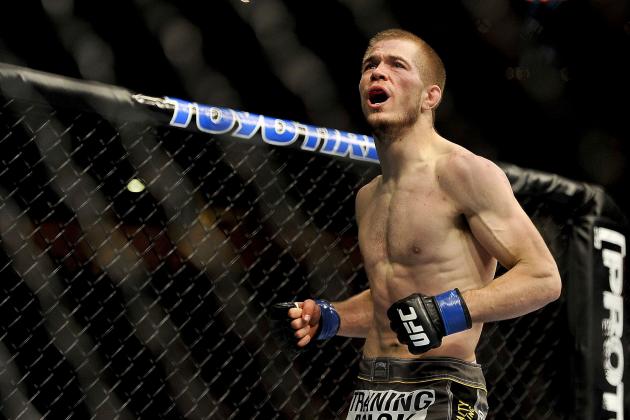 Paul Abell-USA TODAY Sports

MMA Record: 15-2
Most Recent Fight: Lost to Renan Barao at UFC on Fuel 7
McDonald's accolades are unconditionally impressive—even more so when you consider that he is just 22 years old.
As a UFC competitor, McDonald has a 4-1 record. The sole loss came in a title fight against Renan Barao, and the youngster held his own for the most part even then.
With incomparable power for a 135er, a serviceable submission game to fall back on and an approach to competing that is advanced beyond his years, McDonald has a bright future in the UFC's bantamweight division.
How bright? Well, don't expect to see him excluded from many top-five lists drawn up over the next decade.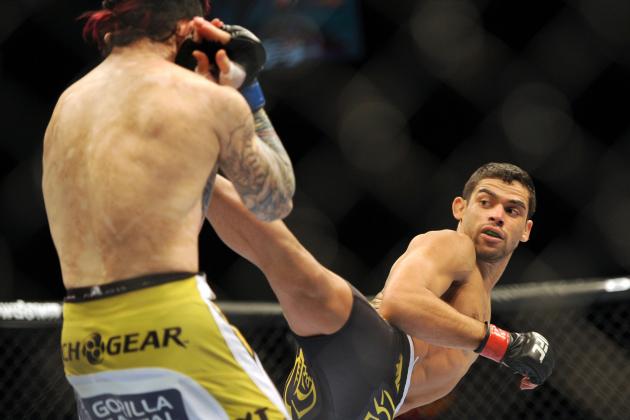 Kelvin Kuo-USA TODAY Sports

MMA Record: 30-1
Most Recent Fight: Defeated Michael McDonald at UFC on Fuel 7
Barao is 5-0 in the UFC and hasn't wasted time bagging himself some big fish. Already on his rapidly growing hit list are Brad Pickett, Scott Jorgensen, Urijah Faber and Michael McDonald.
The one noticeable omission on that list is champion Dominick Cruz, but Barao will get the chance to rectify that as soon as "The Dominator" returns, as long as he can hold onto his interim title.
Barao's combination of diverse striking techniques, solid wrestling and exceptional grappling has propelled him to the pinnacle of the bantamweight division and has earned him a 30-fight win streak.
All that is left for him to prove is that he is better than Cruz. And at just 26 years of age, he has plenty of time left to do it.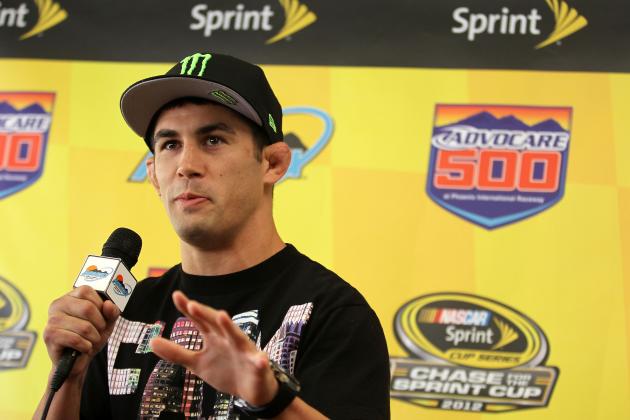 Todd Warshaw/Getty Images

MMA Record: 19-1
Most Recent Fight: Defeated Demetrious Johnson at UFC Live 6
Cruz hasn't competed since October 2011. His lengthy absence has caused a lot of people to forget about him—or at least forget just how good he is—but he retains the top spot over Renan Barao for now.
Cruz is a well-rounded competitor with a unique style of striking that no one has figured out yet. He's also a strong wrestler and possesses a bottomless well of energy to draw on. These qualities have positioned him as arguably the greatest bantamweight fighter in history, and until someone knocks him off his perch, it's difficult to justify removing him from the No. 1 ranking.
Let's hope Cruz is able to return sooner rather than later. A title unification bout with Barao would be as good as it gets at 135.